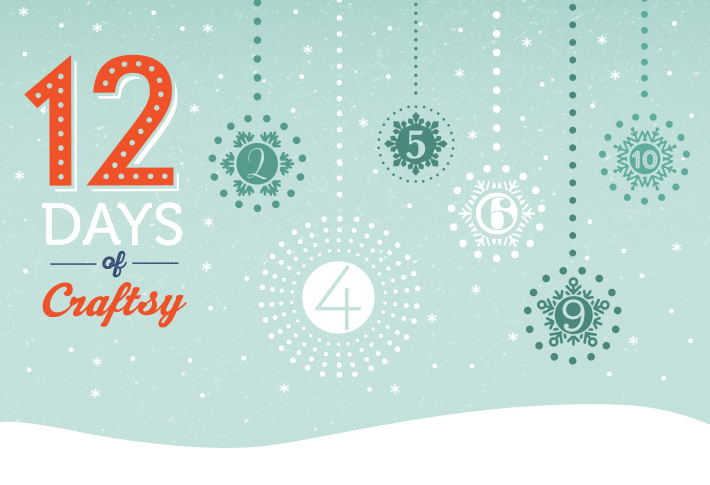 The holidays are upon us! No matter what you celebrate this season, winter can be a great time of year to make some gifts for those you love. It's also a chance to bust some of your fabric stash or try out some new techniques. 
In celebration of Day 4 of our 12 Days of Bluprint celebration, we're sharing 10 of our favorite FREE sewing patterns, tailor-made for the holidays, winter or gifting in general.
Enjoy a Super-Sized #FreePatternFriday for sewing below! 
Decorations 
If you're hankering to add a little bit of cheer to your house, here are two great patterns that help you do just that. 
Fabric Pin Wheel Ornaments
The supplies on this one are very simple: just cotton fabric, interfacing, a button and a bit a ribbon. It would be quick to make a set for your tree! 
Christmas Stockings
There are so many ways to customize these, like the lovely appliqué shown with the pattern. You could even do iron-on letters to keep it very simple. 
Get my FREE pattern »
Stocking stuffers
Little knick-knacks and useful things that can be put into those darling stockings you made! 
Sleep Masks
This sleep mask pattern is a super quick sew, and is an especially useful stocking stuffer if you have friends or family who travel frequently. 
Get my FREE pattern »
Donut Pot Holder
This is so adorable. I love a fun twist on something many of us learn to sew first: a pot holder! This one also gives you a chance to practice some quilting techniques, which is great if you're a beginner or spend most of your time on garment sewing.
Get my FREE pattern »
For him
Men's Raglan T-Shirt
This is a great take on a classic tee. The pattern is a size medium, but designer Melly provides you with instructions on how to size up or down. She also points you to some general instructions on sewing knits if that's unfamiliar to you. 
Get my FREE pattern »
Sunglasses Case
This could work for anyone, but with some carefully chosen fabric, I think it would make a great gift for a man. It's a soft case that zips open fully for easy access to your glasses. Plus, it takes less than an hour to make!
Get my FREE pattern »
For her
Wine Tote
I love the idea of making one of these and bringing a bottle of wine in it as a hostess gift if you're attending parties this season, too. 
Get my FREE pattern »
Boxer Pajama Shorts
Pajamas make such wonderful holiday gifts. I went through a phase of many years where all of my friends and family received pajamas. I like that close fitting isn't required with an elastic waist like this one, so you don't have to know your friend's measurements to make them a nice gift. Like with the raglan tee, the pattern comes in a single size, but Melly offers great instructions for sizing up or down. 
Get my FREE pattern »
For little ones
Mini Me Apron Set
This pattern includes the apron in sizes 2-6, pot holders and oven mitt. So great for playing dress-up or helping out in the kitchen! 
Get my FREE pattern »
Easy Peasy Baby Pants
Use some knits from your stash or try out some fun new prints. This pattern comes in newborn to 24-month size and uses a knit with at least 30 percent stretch. 
We hope you enjoyed this Super-Sized #FreePatternFriday! The 12 Days of Bluprint celebration continues tomorrow with another fun Day 5 surprise! 
Win A Free 5-Class Bluprint Pass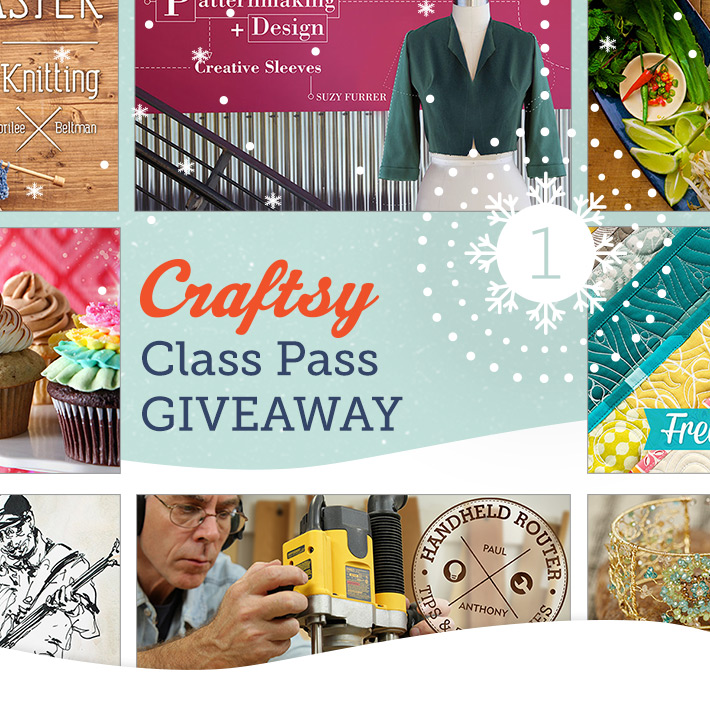 For your chance at five Bluprint classes, don't wait, enter here! You could even win five extra classes for friends you hold dear.I want to win! »