Looking for a fun sewing project that won't break the bank? You've found eight! Check out this gorgeous collection of free dress patterns that are perfect for ladies of all ages, from women to kids to babies. The best part about using these free patterns? It gives us a excuse to splurge on stunning fabrics instead!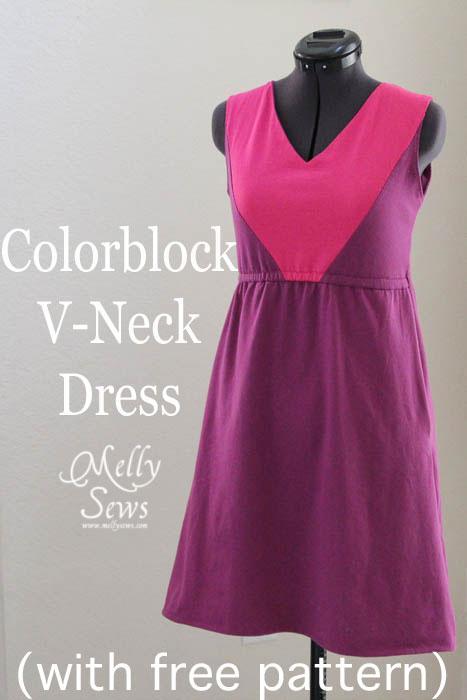 Photo via Blank Slate Patterns
1. Colorblock V-Neck Dress
I love a simple toss-on-and go dress because they are like secret pajamas. This Colorblock V-Neck Dress is an elegant take on casual knitwear. The options for colorblocking are really interesting. In the image above they show just the V-Neck in a contrasting color, but you could easily do the rest of the bodice in a third color. Or how about a print for the skirt and two coordinating colors for the top? There are lots of possibilities!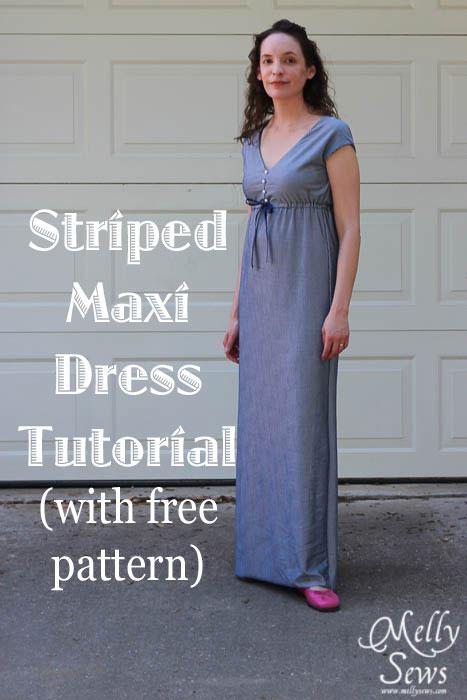 Photo via Blank Slate Patterns
2. Striped Maxi Dress
When the temperatures rise, I find that my hems actually do the opposite and I crave easy breezy maxi dresses that skim the ground, and this free Striped Maxi Dress pattern fits the bill. This maxi dress looks like it would be just as perfect for lounging at home as it would be out on the town.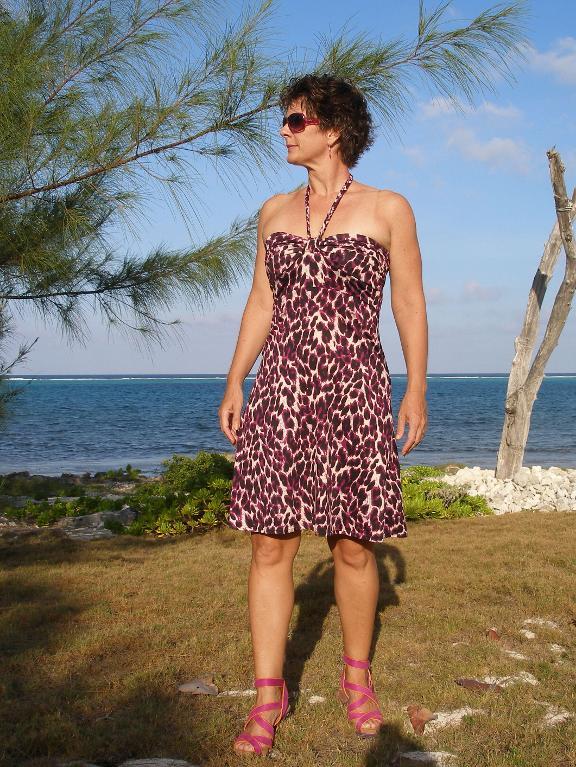 Photo via So Sew Easy
3. Easy Summer Dress
This Easy Summer Dress pattern is begging me to take a tropical holiday! Doesn't that sound fantastic right about now? Or maybe you already live somewhere warm? Either way, you can pretend you are on a beach even if you're not when wearing this sassy halter dress.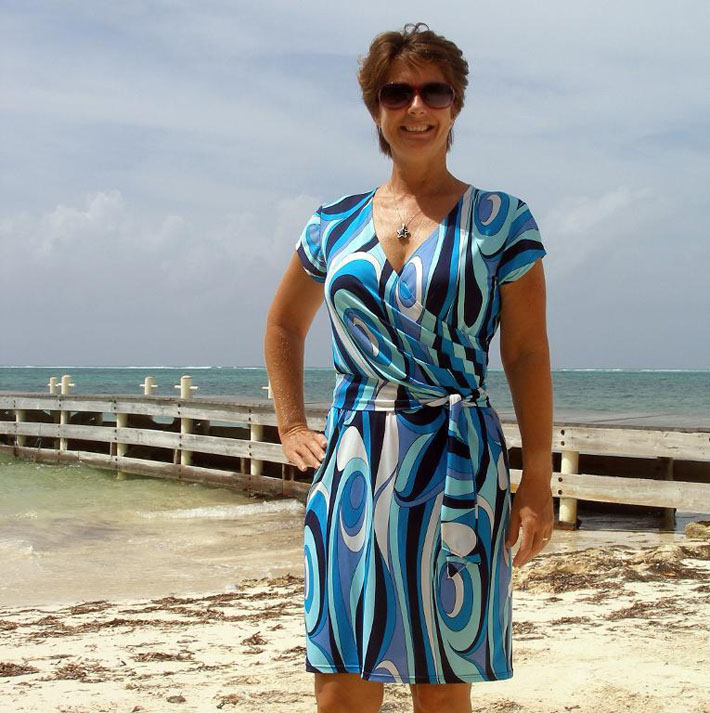 Photo via So Sew Easy
4. Wrap Dress
There's little as classic as an elegant wrap dress. This free Wrap Dress pattern< pattern is a lovely way to look pulled together in seconds flat. Practice sewing with knit fabrics by making this one up in some bold Diane von Furstenberg-inspired prints!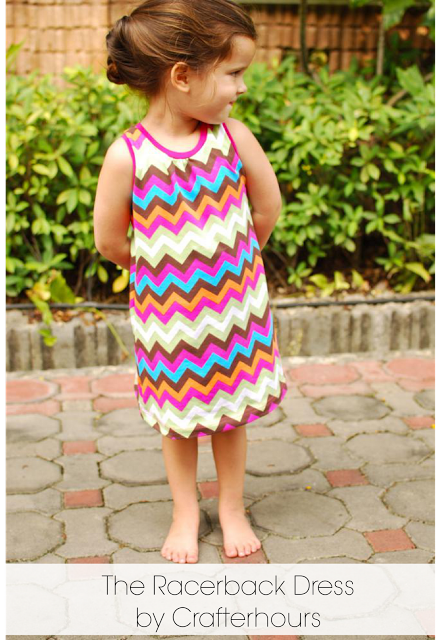 Photo via Hey June
5. Racerback Dress
In the kids pattern department, this Racerback Dress pattern is so adorable that I wish it came in my size! Super cute and quick and easy to sew, this is a great project to sew for any little girl in your life.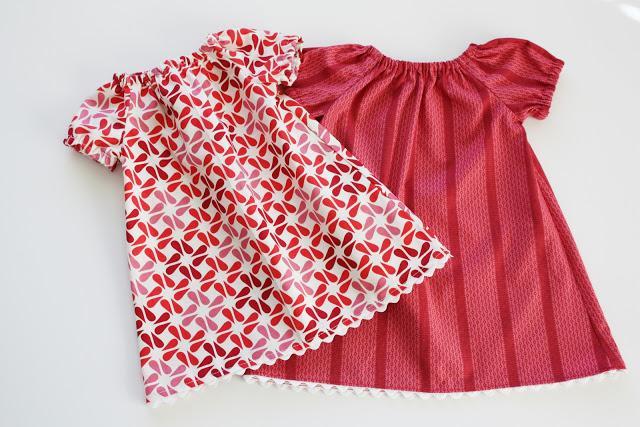 Photo via Sew Much Ado
6. Infant Peasant Dress
I can speak from personal experience that this style of dress is really comfortable to wear, as I have one of my own that I wear all the time! This Infant Peasant Dress pattern is of course sized for ladies much smaller than I, so if you have a little girl in your life, this would be a welcome frock that's quick and easy to make.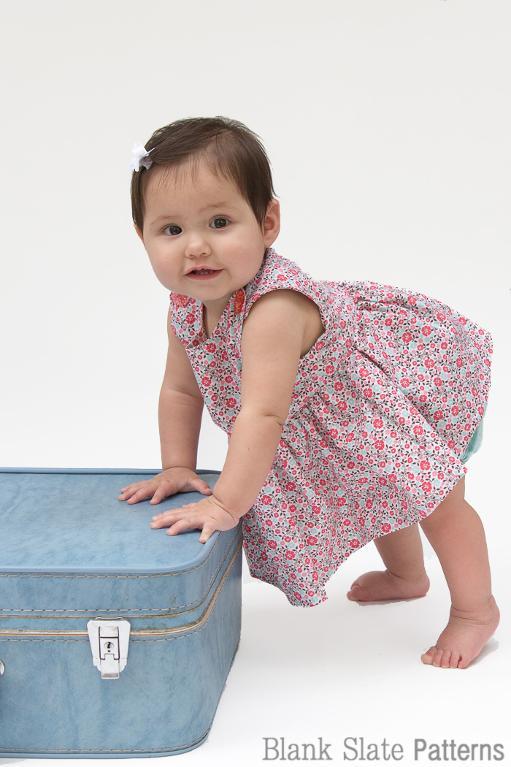 Photo via Blank Slate Patterns
7. Button Shoulder Baby Dress
This Button Shoulder Baby Dress pattern is so classic and adorable! This would really make such a wonderful gift for that new parent in your life. Perfect for casual lounging as well as special occasions!