Most crocheters I know always have an in-progress infinity scarf. Testing out new stitches on them is easier because there's no shaping to distract us. The lack of shaping, combined with repetitive stitching, also means that infinity scarves are mindless projects you can work on at stitch groups or while watching TV.
There's one thing all of these five infinity scarves share to make them even more awesome: the patterns are all free! We've rounded up some of our favorite free crochet infinity scarf patterns from our generous Bluprint crochet designers so that you can spend more time practicing new stitches and picking the perfect yarn color.
Photo via Bluprint member Kristina Olson Designs
Bergy Infinity Scarf
Step up your usual infinity scarf with a neat striping effect. You can make the stripes any two colors — maybe your team's colors or just your two favorites.
Get the FREE pattern »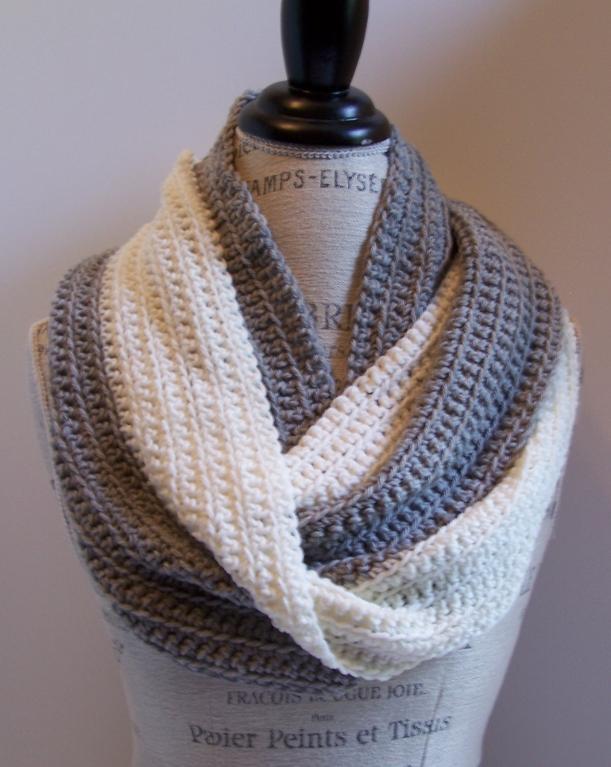 Photo via Bluprint member YarnConfections
Mollie Infinity Scarf
Sometimes a simple pattern can look oh-so-elegant with the right yarn choice. I love the combo of colors in this one, but you could also go bolder with bright colors. The scarf is stitched with a variation of the single crochet that you can use in future projects, too.
Get the FREE pattern »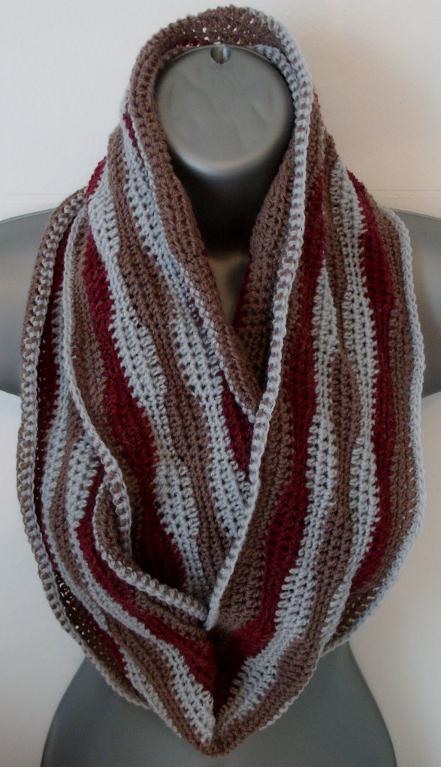 Photo via Bluprint member TCDesignsUK
Retro Infinity Scarf
This infinity scarf has endless possibilities when it comes to color combos. Note that this pattern is written using U.K. crochet terms. If you're a crocheter in the U.S., check out the difference between U.K. and U.S. crochet terms to help you stitch the pattern.
Get the FREE pattern »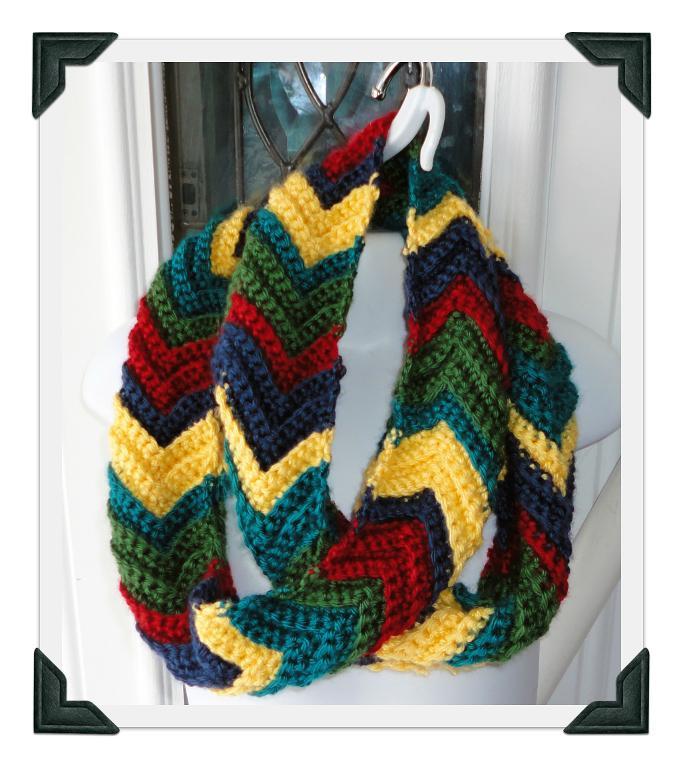 Photo via Bluprint member SolsticeChild
Ripple Infinity Scarf
This pattern is one of the most budget-friendly crochet patterns you'll find (assuming you have a healthy stash of scraps). Grab all those little scraps of yarn and create your own palette of ripples. You can use all different colors, like the one pictured here. You could also try a cool ombré pattern using different hues of the same color of yarn.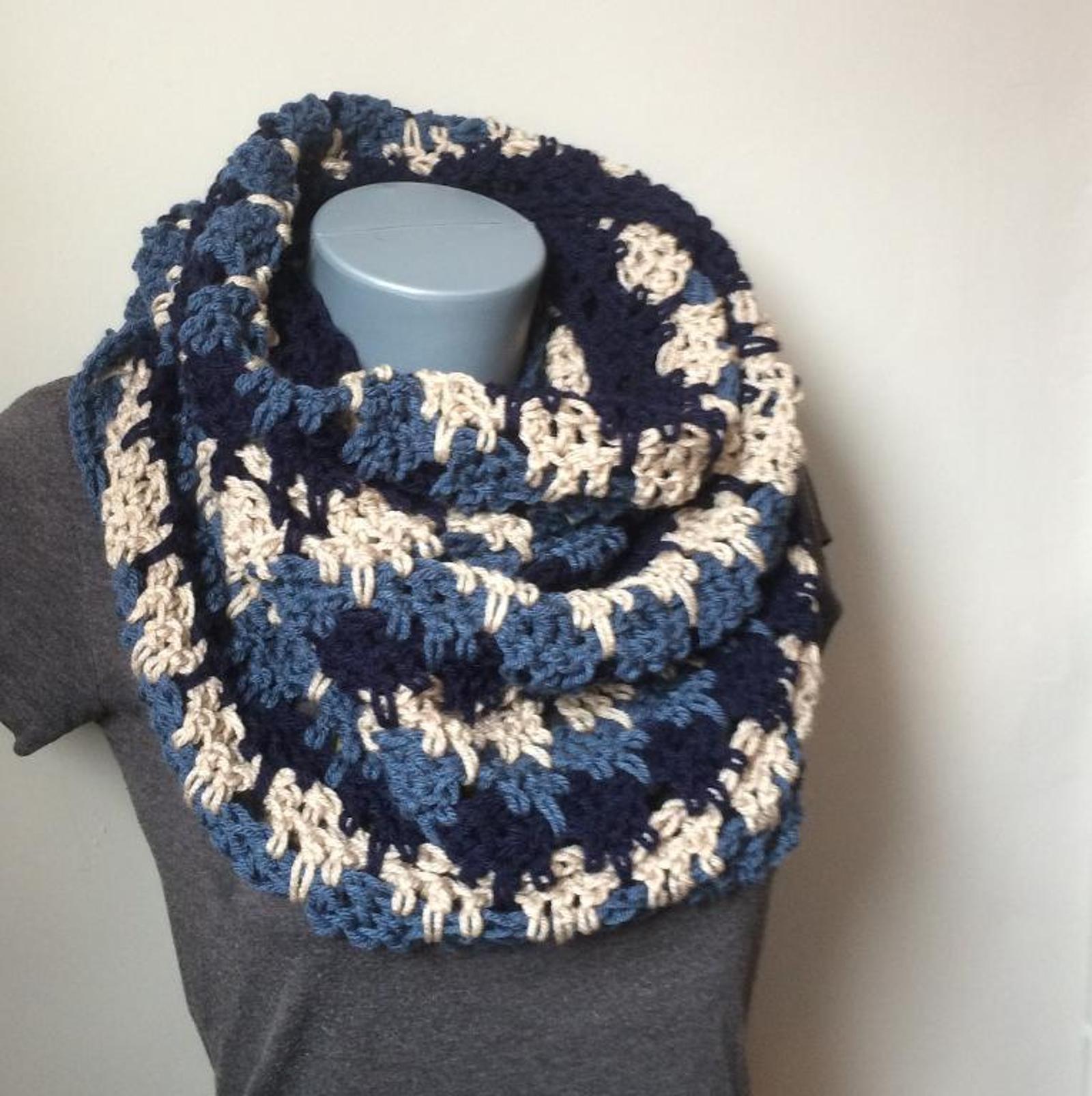 Photo via Bluprint member Right Brain Crochet
Bleeding Heart Infinity Scarf
According to designer, this scarf gets its look from the bleeding heart plant. It uses basic stitches so great for advanced beginners. You'll certainly want to wear this cool scarf to your next party to show off all your new crochet skills!
Check out the entire stock of crochet scarf patterns in our marketplace for more pattern ideas.
Learn to Make 3 Cozy Cowls
Learn how to crochet three captivating cowls quickly & easily in this online class, where you'll learn & practice essential skills for working in the round.Enroll Now »