When you're looking for a project work up in a weekend, go for crochet coasters! With dozens of styles and skill levels to choose from, you can easily find something that suits you. These free crochet coaster patterns can add a pop to your home decor or be a fun, quick gift to someone else.
Get stitching with these FREE crochet coaster patterns!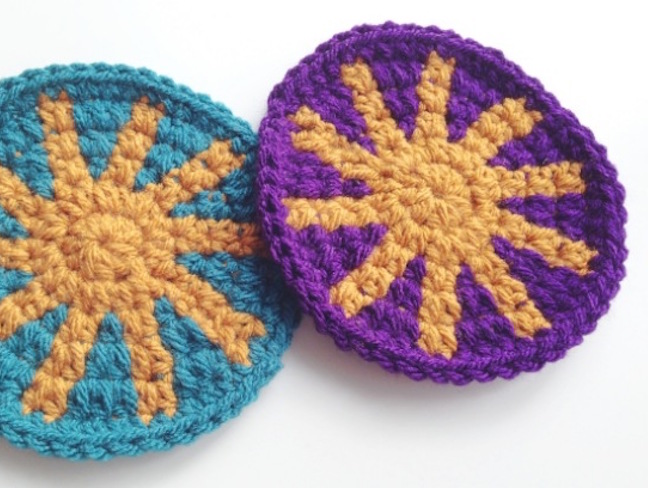 Photo via Kathryn Senior
1. Tapestry Crochet Coaster
Learn the creative technique of tapestry crochet with this free tutorial. You'll learn how to work with two colors, crocheting the round, to create an Aztec-inspired sun shape. Coasters are perfect for learning new techniques since they're so quick.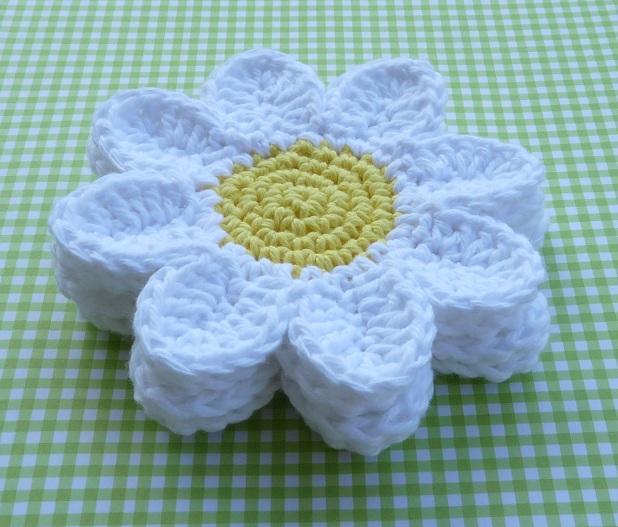 Photo via Whiskers and Wool
2. Daisy Coaster
Flowers make great coasters, especially if they have a solid center where you can rest your drink. This 5″ daisy is a bright, sunny option that works up easily in cotton yarn, which is always a great choice for coasters.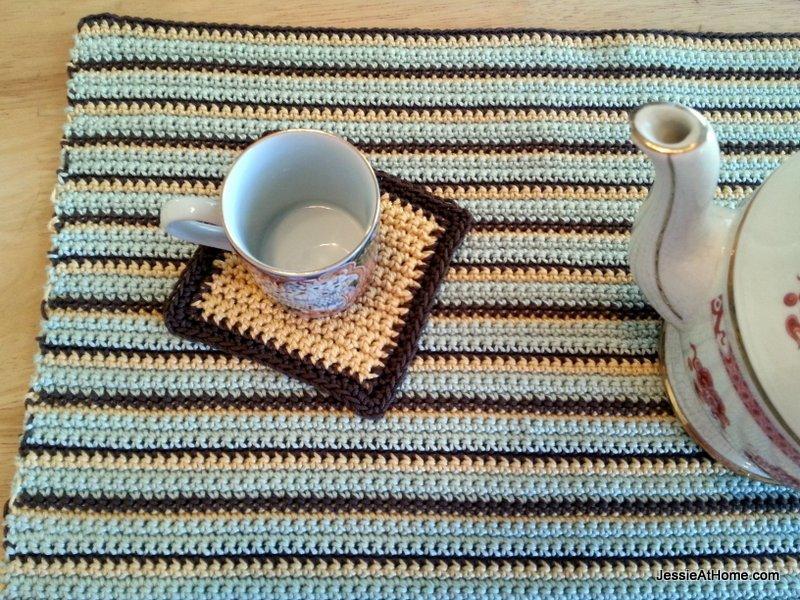 Photo via Jessie At Home
3. Basic Single Crochet Coaster
Most crochet coasters are worked in the round, but you can certainly make coaster working in rows. This pattern uses single crochet stitches, so it's great for your very first coaster pattern. Use a single color with a contrasting color for the edging to give the design a polished look.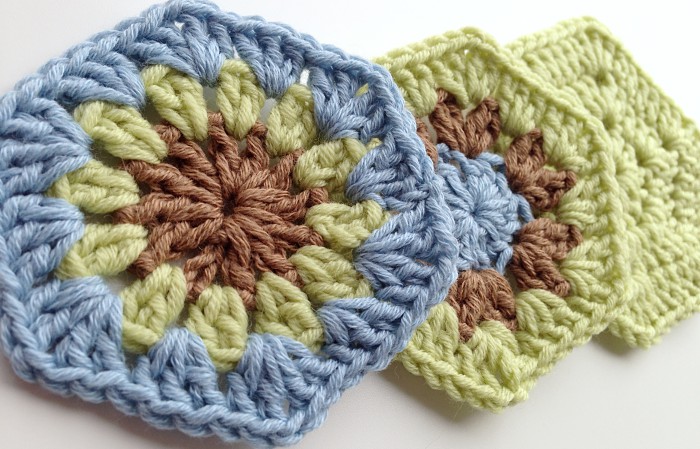 Photo via Kathryn Senior
4. Crochet Hexagon Coasters
Get THREE free crochet patterns in one with this set of tutorials for making solid crochet hexagon motifs. Mix and match the designs to make a variety of different coaster sets.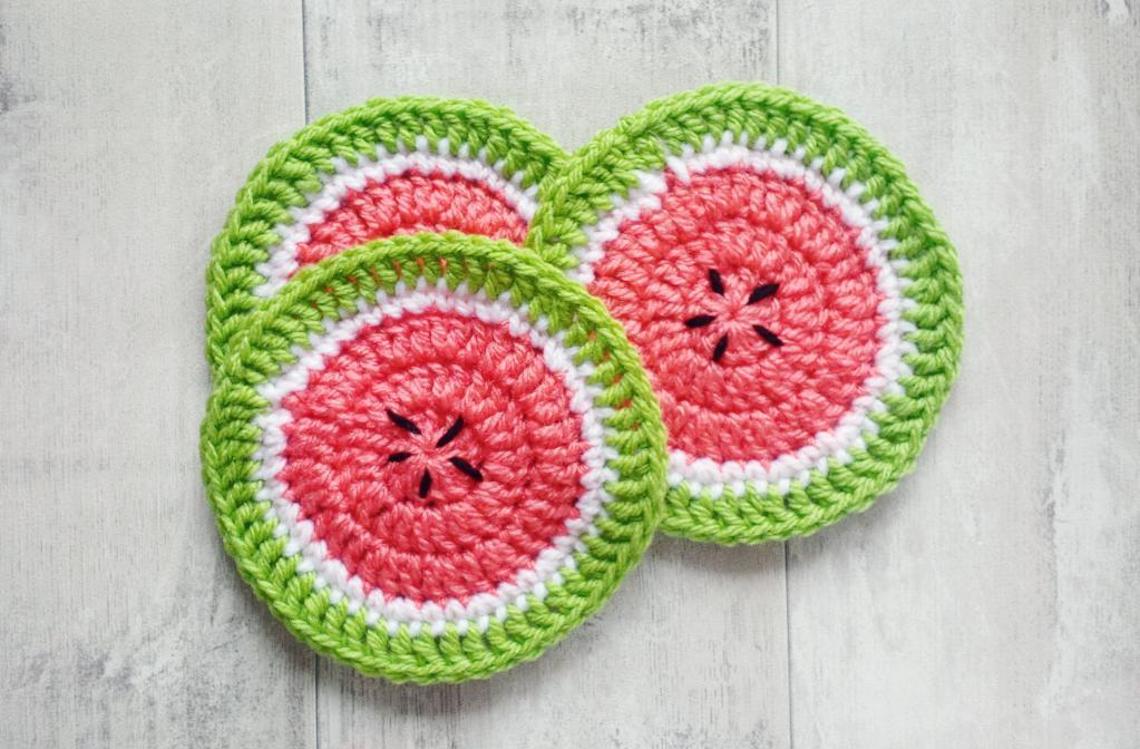 Photo via House of Wonderland
5. Watermelon Coasters
It's surprisingly easy to make fruit-inspired coasters like these. You can also use the same pattern, worked in different colors and without the "seeds", to create a whole range of different coasters suitable to varied seasons.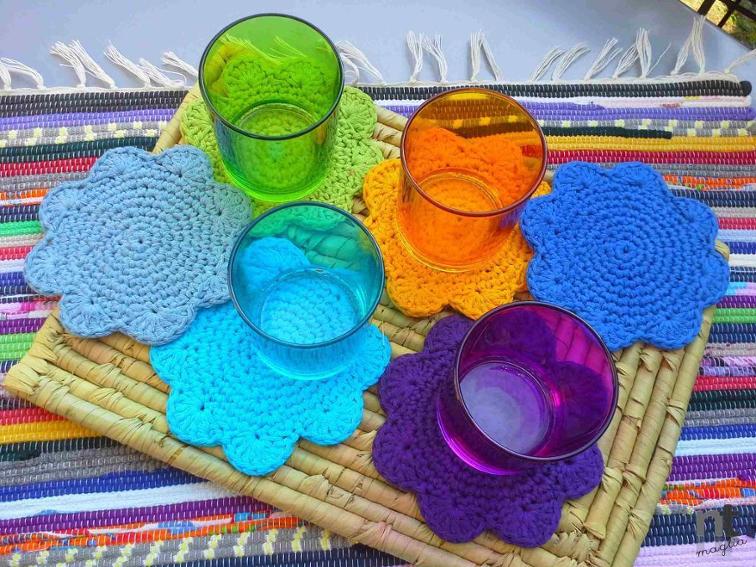 Photo via NT Maglia
6. Acqua & Vino Crochet Coasters
Make a flat circle in single crochet then add a shell stitch border to create a floral inspired coaster that adds pops of color to any surface. This is a good pattern for beginners. Advanced crocheters could change colors every round to give it a bit more interest.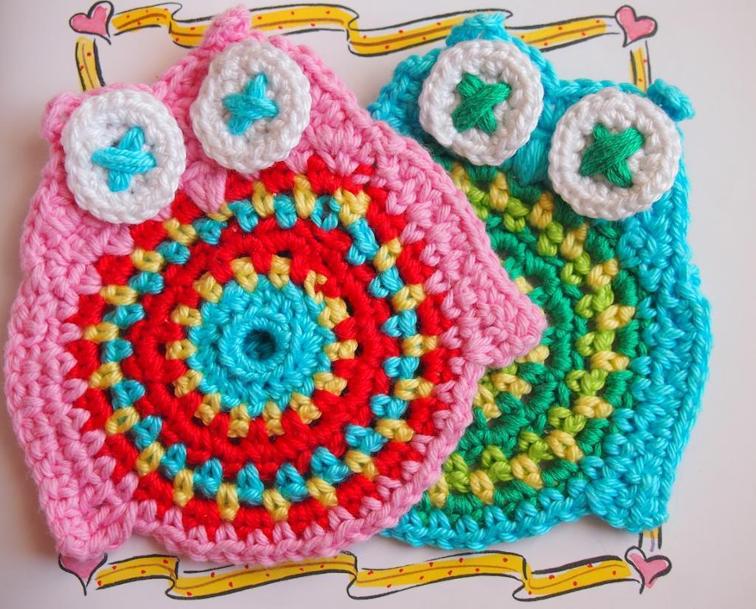 Photo via ColorfulEasyCrochet
7. Owl Coaster Crochet 
The color changes in each round makes these owls extra cheery. It's the eye-shaped appliqués that really finish off super cute owls.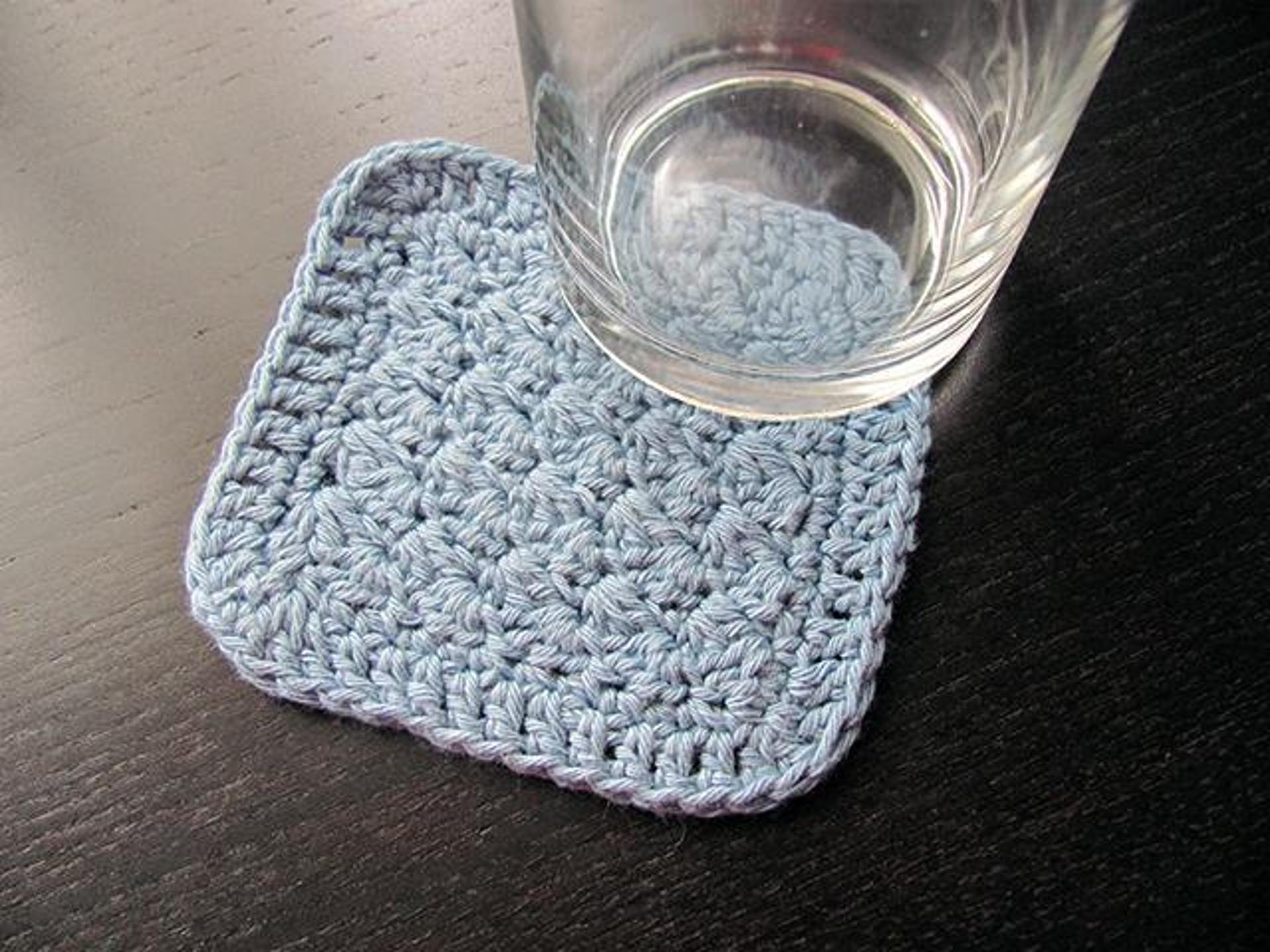 Photo via MevvSan
8. Sedge Stitch Coaster
Small projects like coasters give you the chance to practice all sorts of new stitches. If you've never crocheted sedge stitch before, this pattern is a great place to start. If you find that you like it, there's also a free placemat pattern to match.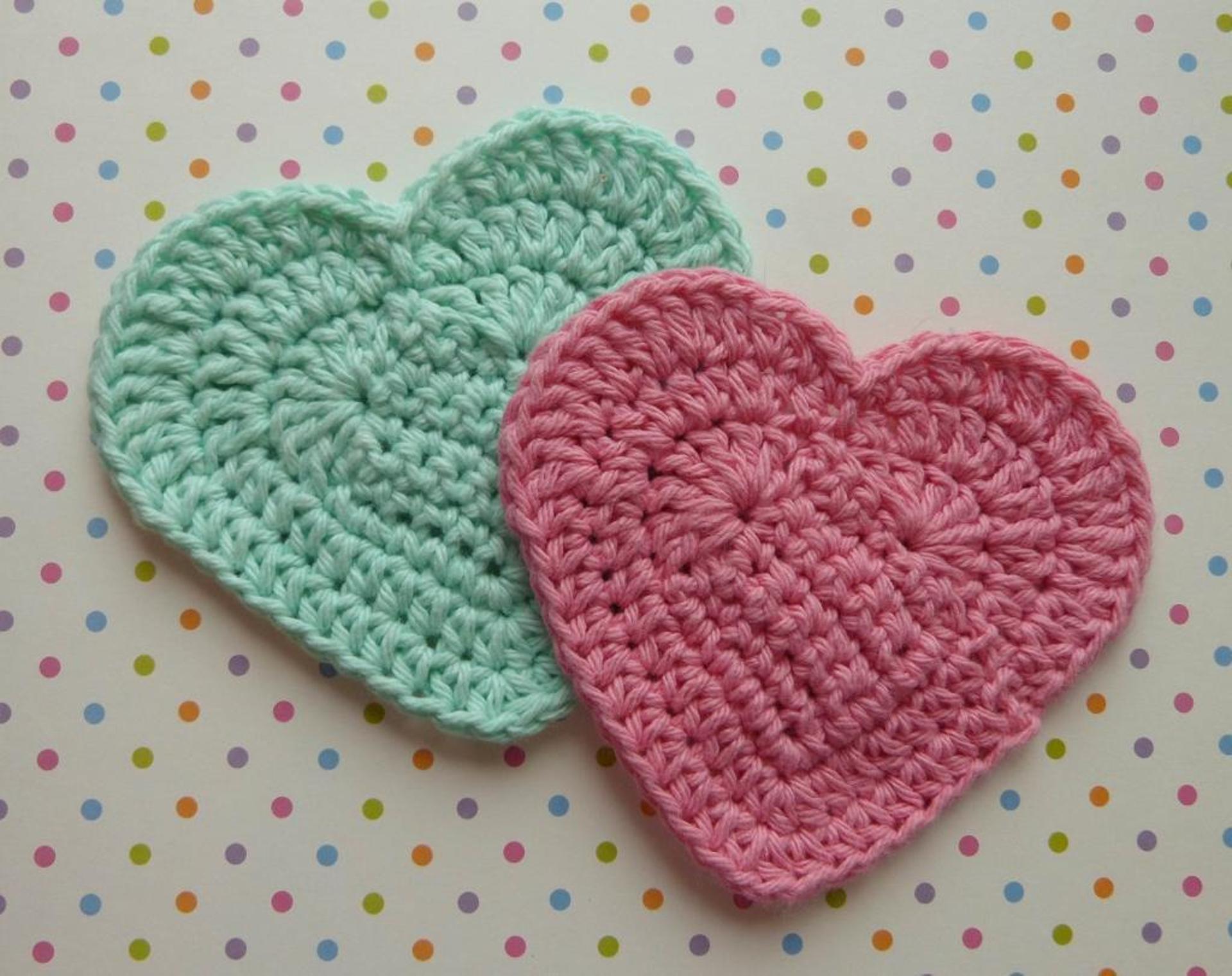 Photo via Whiskers and Wool
9. Valentine's Heart Coaster
These little hearts lay flat, so they make great coasters. Of course, the hearts can be all year long, so don't limit yourself to just a Valentine's party for these. And don't limit yourself to coasters, either! This pattern makes great appliqués and bunting as well.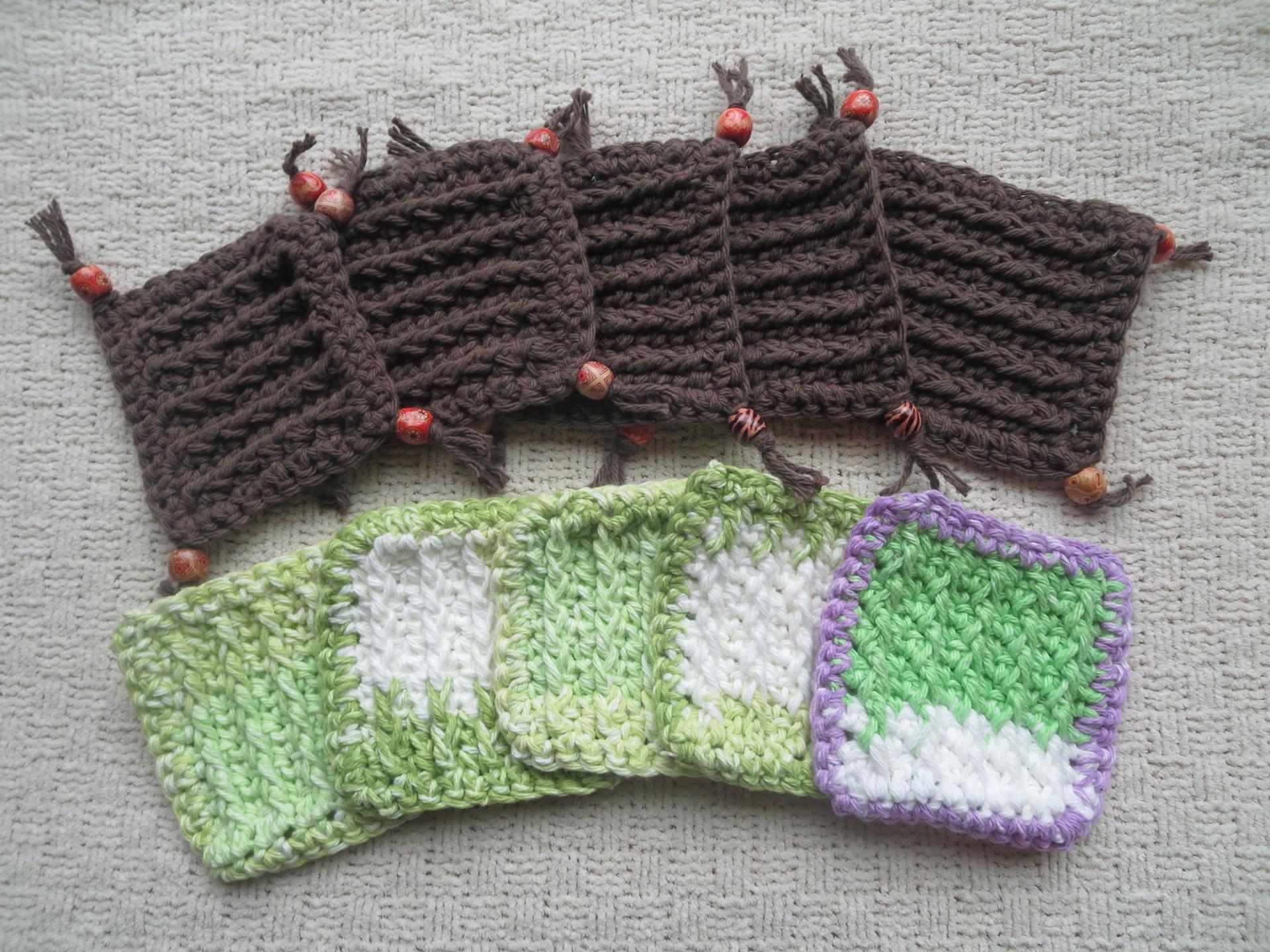 Photo via TraverseBayCrochet
10. Fringe Beaded Coaster Pattern
Play around with adding some fringe and decorative beads to your crochet with these coasters. The texture on the coasters is created with post stitches.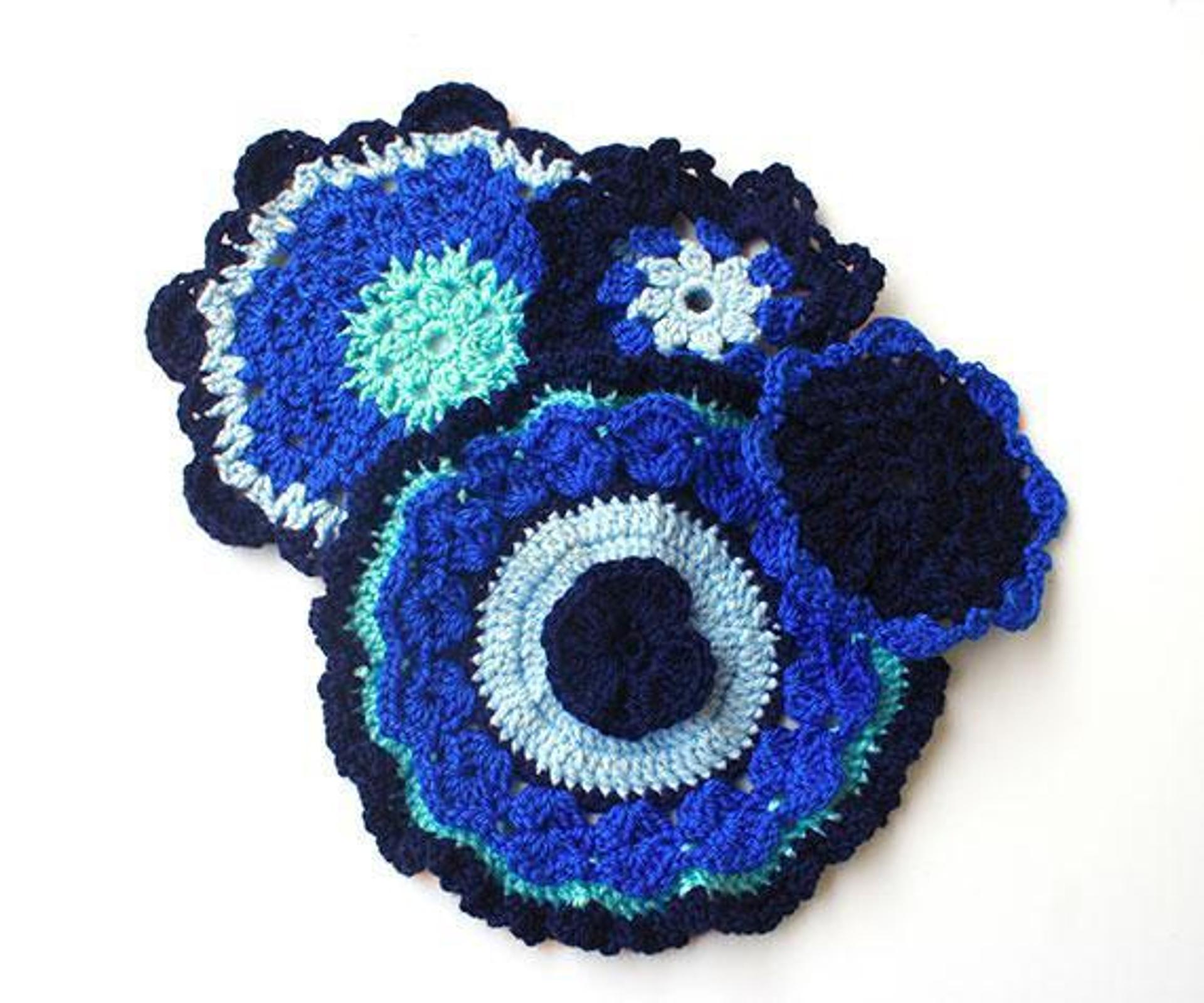 Photo via SpringCasual
11. Four Fancy Coasters
The coasters in a set don't have to be identical. This set of patterns gives you four different options, with a variety of stitches, worked in sizes that fit a range of items from a mug to a teapot.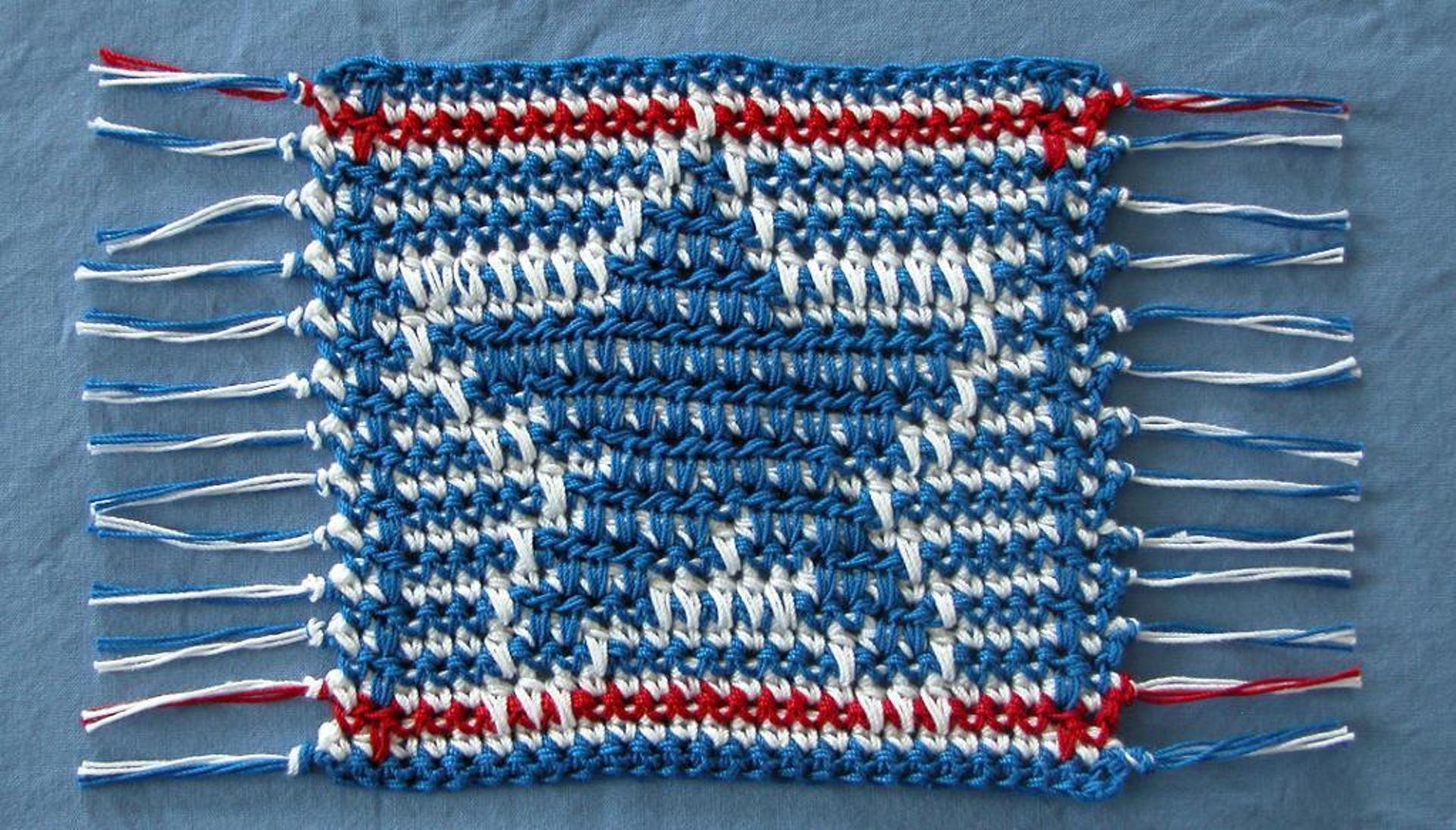 Photo via Crochet by Kathy
12. Reversible Star Coaster
Guess what: For this coaster, you don't have to weave in any ends, because all your tails turn into fringe! The designer teaches you her technique for creating reversible patterns, too.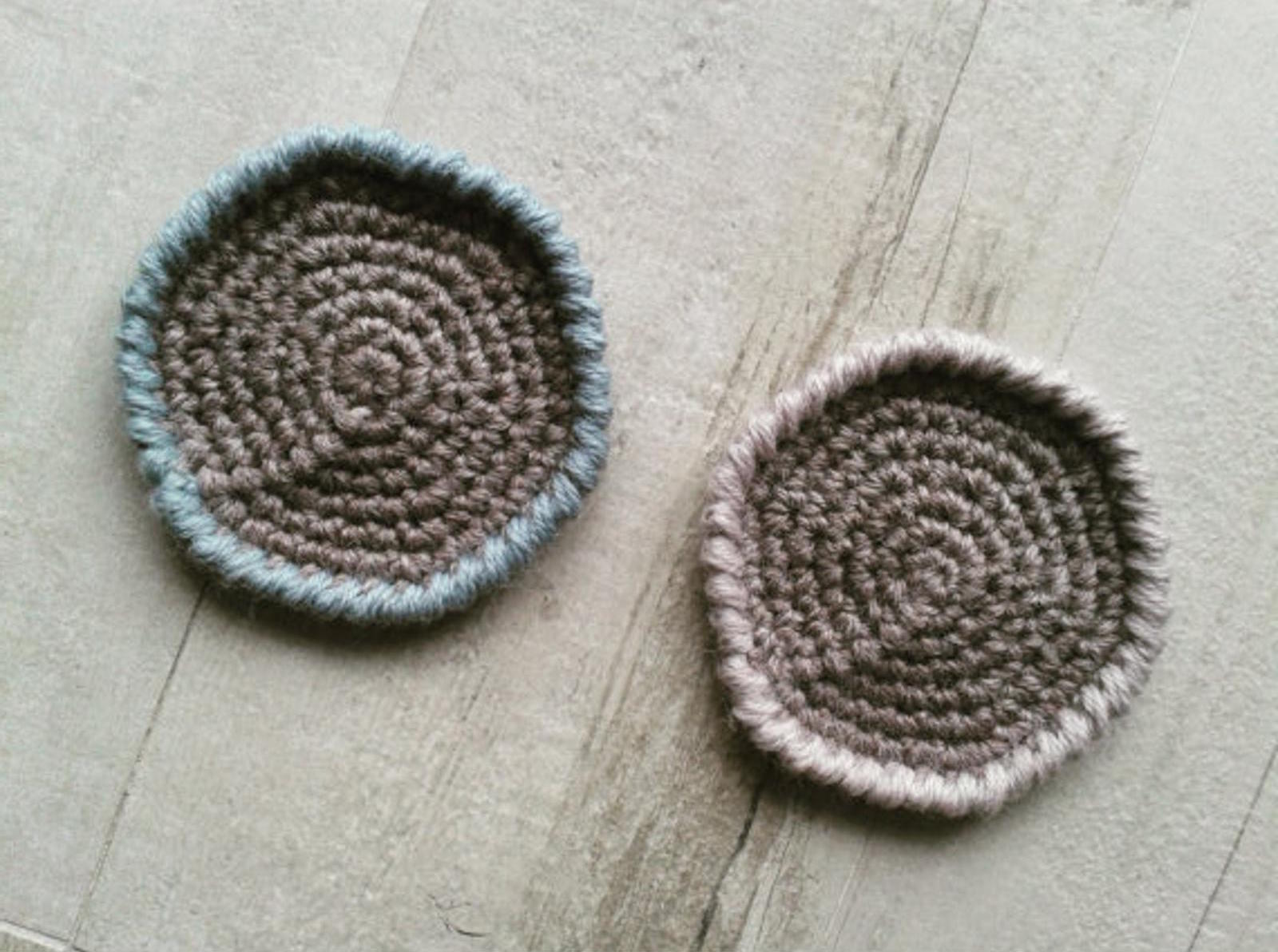 Photo via Invenzioni di Filo
13. Modern Mug Coasters
What makes these crochet coasters unique is the raised edge that helps to secure your glass inside of the coaster. The use of chic colors combined with a fairly simple design makes these a very contemporary decor choice.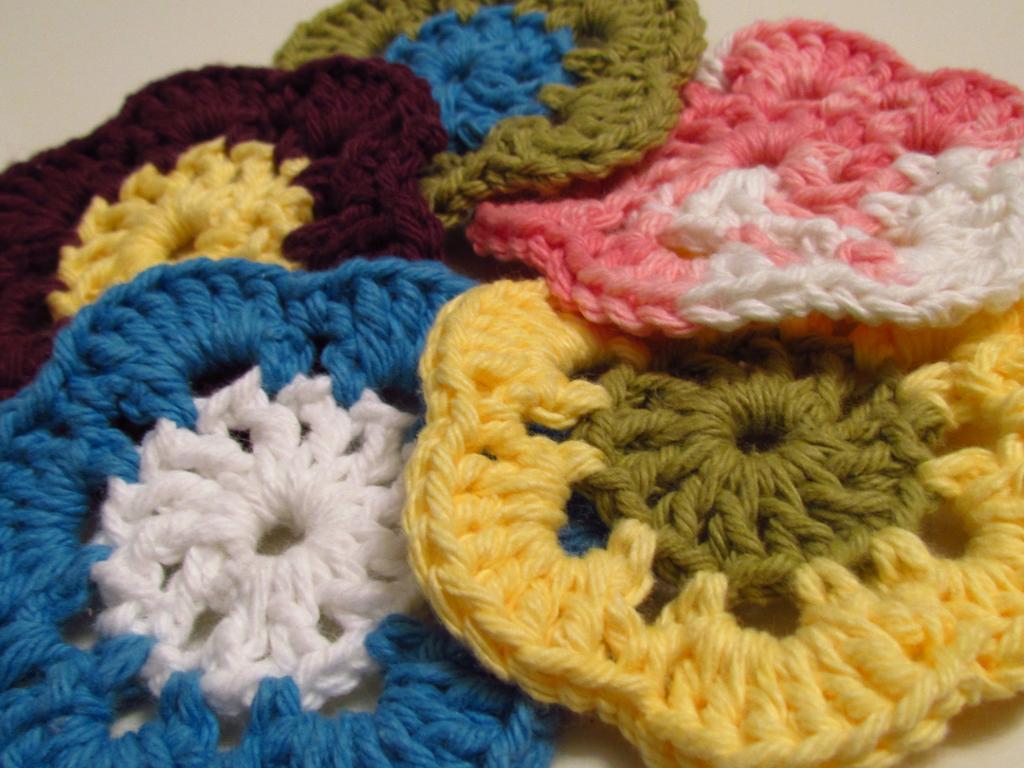 Photo via Designs by Melody
14. Colorful Flower Coasters
These crochet coasters are worked in only three rounds, so they can be crafted super quickly. Simple color changes make them a bit more special and make for great stash busting. Make sets of them and tie them up with a ribbon as a gift!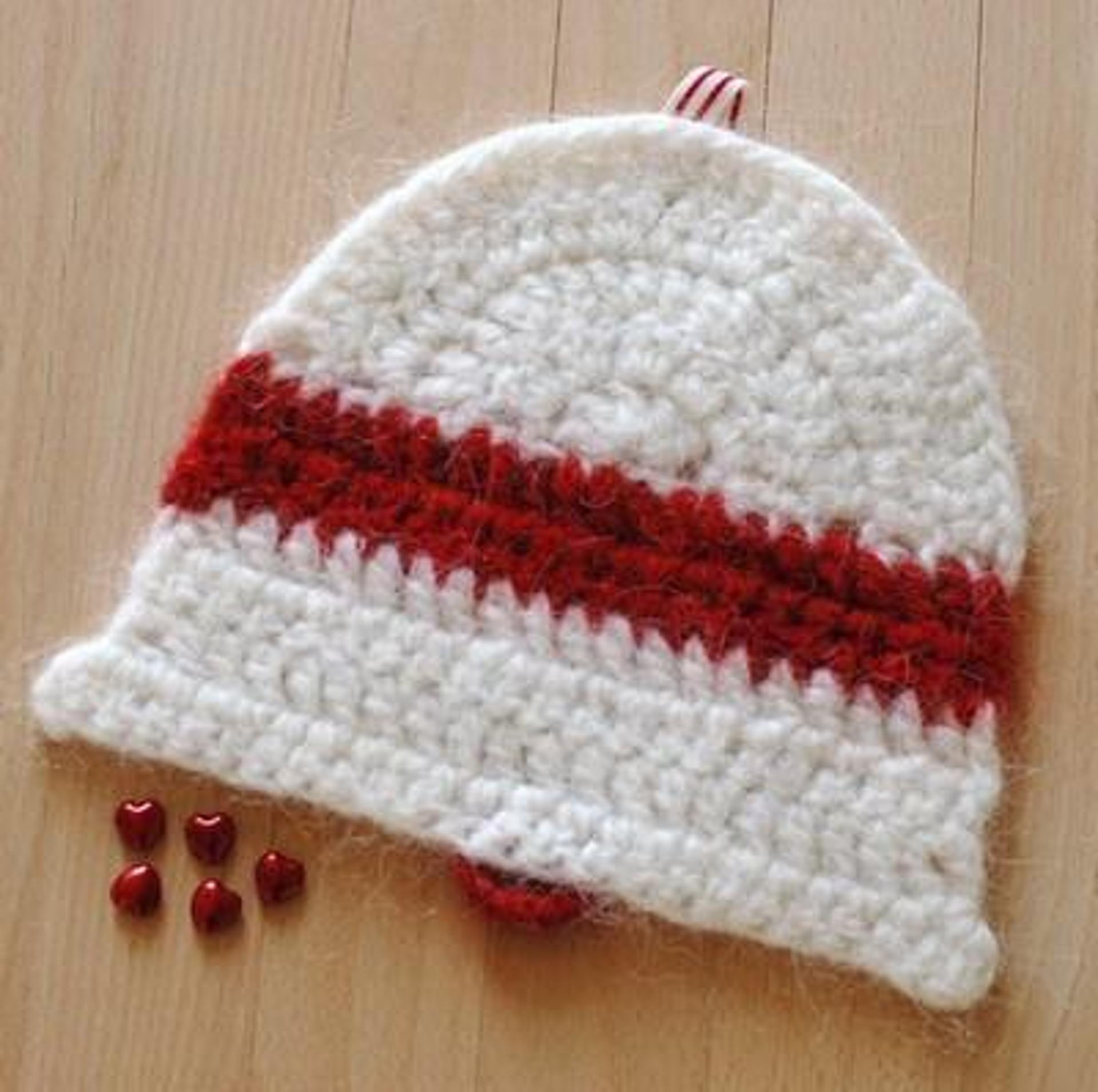 Photo via ByNumber19
15. Christmas Bell Coaster
Thinking about the holidays? This coaster's design is actually pretty simple, but the shape is unique and festive. The coaster is intended to be felted, which might be a new skill for you to practice!