Believe it or not, fall is almost here! Prepare for cooler temps by stitching up a few crochet boot cuffs! They're quick to make, they're perfectly portable project. they can use up your stash and they make great gifts!
Best of all, these crochet boot cuff patterns are all free!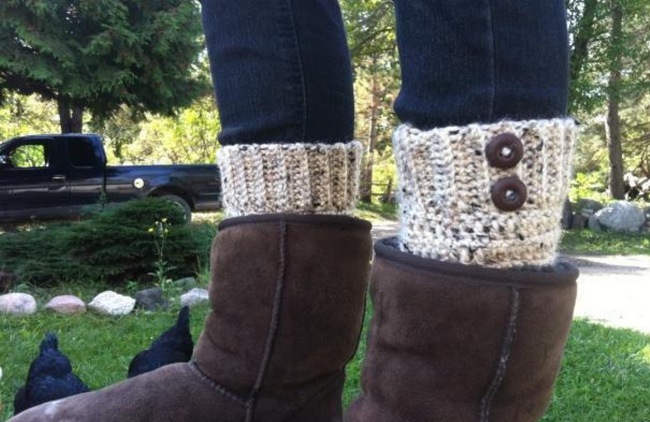 Photo via Craftsy designer Penelope Rae
1. Fast & Easy Crochet Boot Cuffs
Suitable for a beginner, these boot cuffs are easier than they look. You only need to know basic single crochets and double crochets. They look great in a marled or tweedy yarn and are finished with two buttons on the side.
Get the FREE Pattern

Photo via Craftsy designer Yellow Ribbon Crafts
2. Mary and Jenna Crochet Boot Cuffs
These boot cuffs are worked flat and then seamed either with crochet or stitching with a needle. Another great project that only uses the basic crochet stitches. The clever construction and use of stitches in these boot cuffs mean you can wear them inside the boot for warmth or outside as a statement.
Get the FREE Pattern

Photo via Craftsy designer Autumn Berry Crochet
3. Scalloped Boot Cuffs
These great looking boot cuffs need only 100 yards of worsted weight yarn to make. Perfect with skinny jeans and leggings, they're so quick to make you can make a whole bunch in all of your favorite colors.
Get the FREE Pattern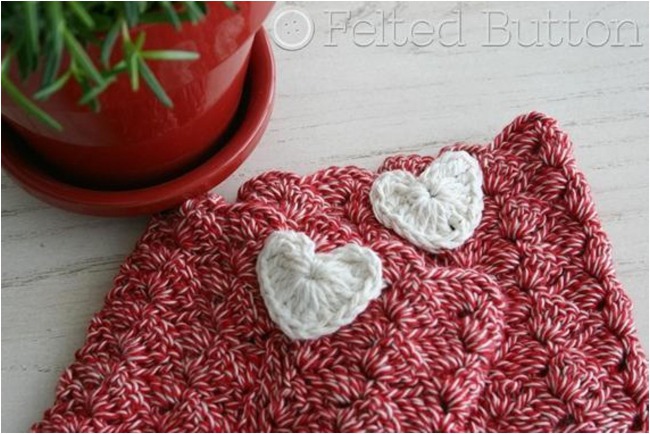 Photo via Craftsy designer Susan Carlson AKA Felted Button
4. I Heart Boot Cuffs
Patterns from the designer at Felted Button are always as adorable as these boot cuffs with a teeny-tiny heart decoration. They can be made in any worsted weight yarn. Add the hearts for extra personality or leave them off for something more simple.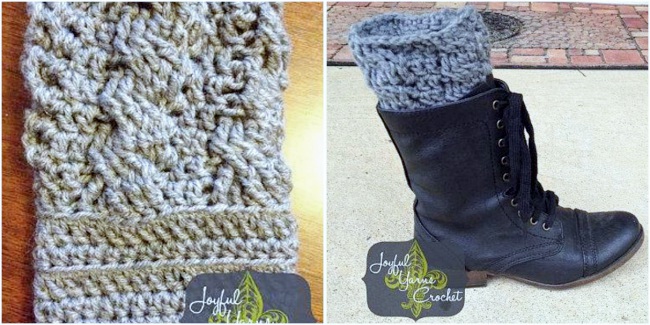 Photo via Craftsy designer Joyful Yarns Crochet
5. Arabel Cabled Crochet Boot Cuffs
If you prefer your boot cuffs to look knitted, then choose this pattern, which uses front and back post crochet stitches to create a traditional cabled look. These are for the more experienced crocheter familiar with how these stitches create crochet cables.
Photo via Craftsy designer Sincerely Pam
6. Chunky Crochet Boot Cuffs
Made in bulky weight yarn, these hook up in the blink of an eye. Using only 75 yards of yarn, they are a perfect stash-busting project. The pattern shows how to make them in any size, so you can whip them up for a toddler, a teen, yourself or for a trendy grandma!
Photo via Craftsy designer Beads2crochet
7. Simple Scalloped Boot Cuff Pattern
Another easy project! These use worsted yarn and only the basic sc, hdc and dc stitches. The pattern shows how to make a pair that fits a calf circumference of 11″ to 15″. Experienced crocheters will be able to adapt them for different sizes.