Prepare for the next rush of holiday or birthday gifts with these FREE crochet bookmark patterns. Crochet several of them — they work up in no time — and you'll always have extra handmade gifts for last-minute emergencies!
Download eight free crochet bookmark patterns from independent designers right here!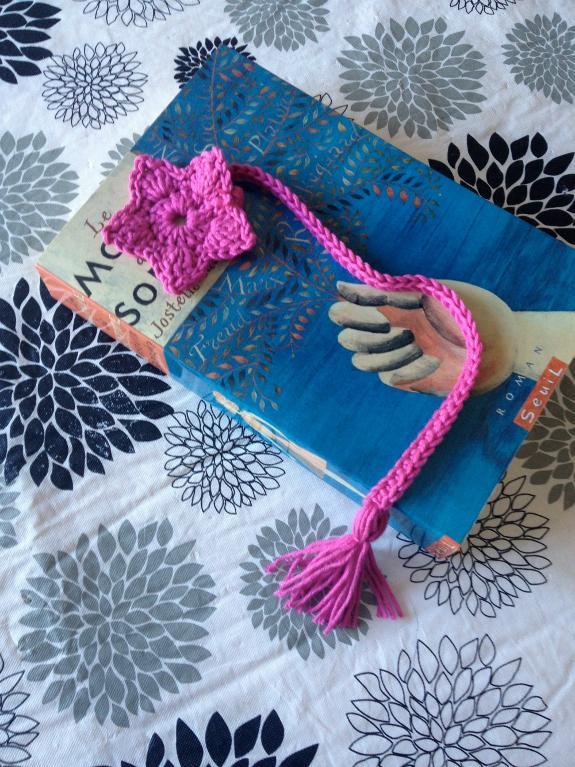 1. ACCROchet Starflower Bookmark
You could crochet several of these bookmarks as gifts in less than an hour! Get ahead on holiday gifts or stock up on birthday gifts for all your friends. I love that you can easily customize the length of the bookmark, too.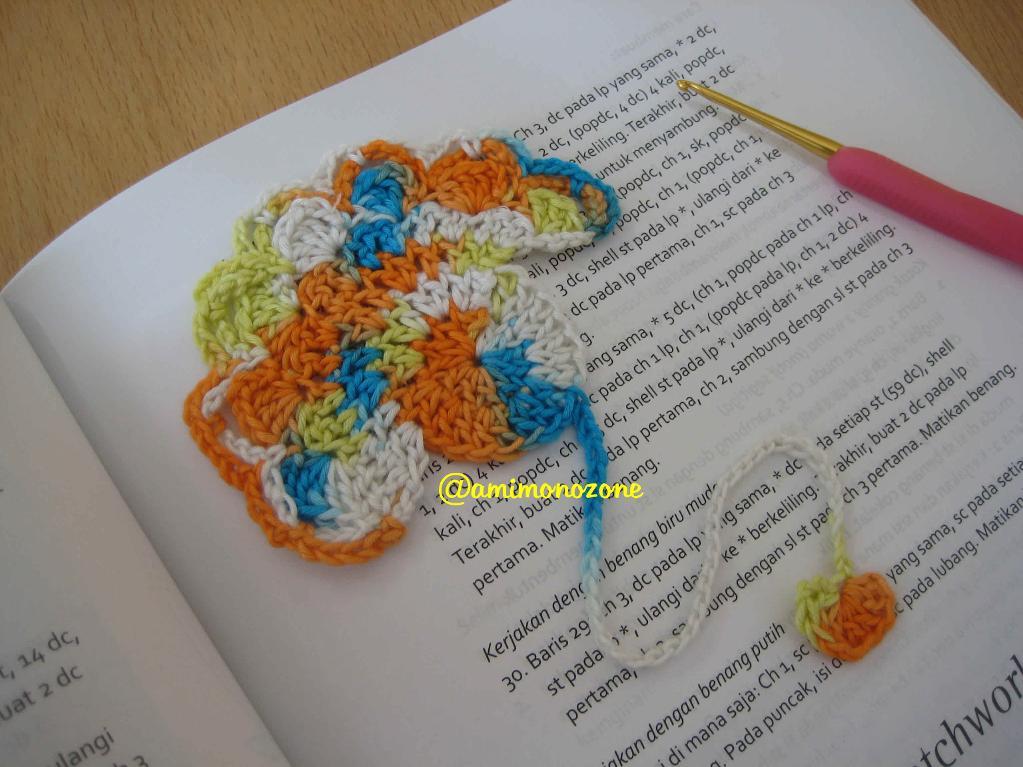 Photo via Lenny Adziman
2. Kipas Bookmark
Designer Lenny Adziman says the word kipas means "fan" in Bahasa Indonesia. You can clearly see the fan inspiration here in this colorful crocheted bookmark. Use scrap variegated yarn to make yours, or go for a solid color.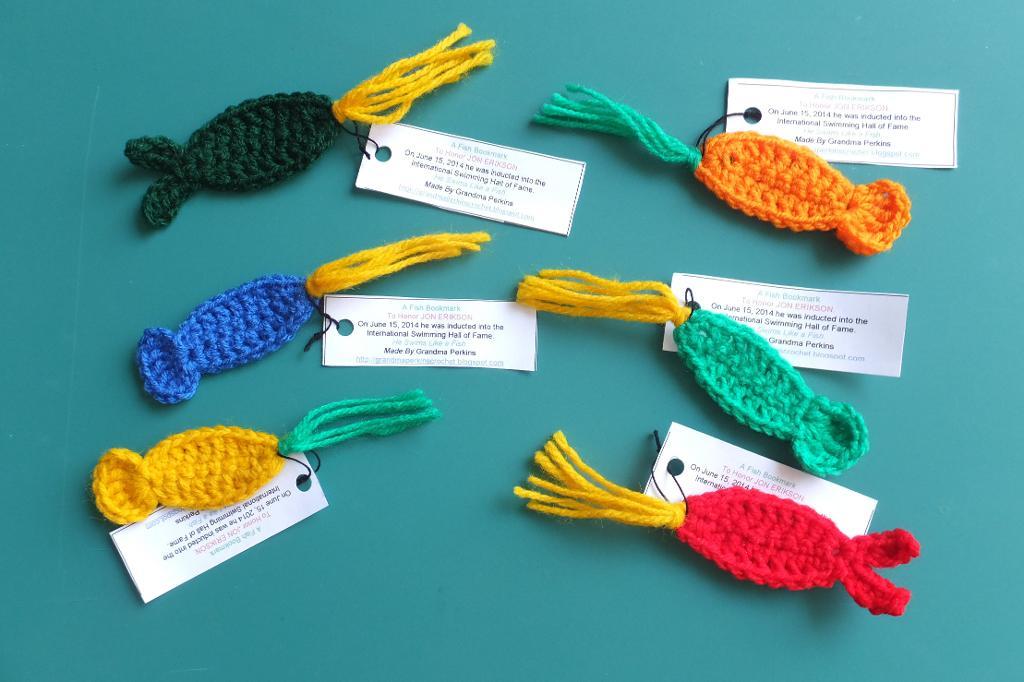 Photo via Pan
3. Mini Fish Appliqu
é
You'll love the story behind the design of this fish-shaped crochet bookmark. Designer Pan created these in honor of her brother, Jon Erikson. Jon was the first swimmer ever to cross the English Channel three times, so it's only appropriate that he be honored with a fish. While this pattern is perfect for bookmarks, you can use the fish for any project that calls for appliqué.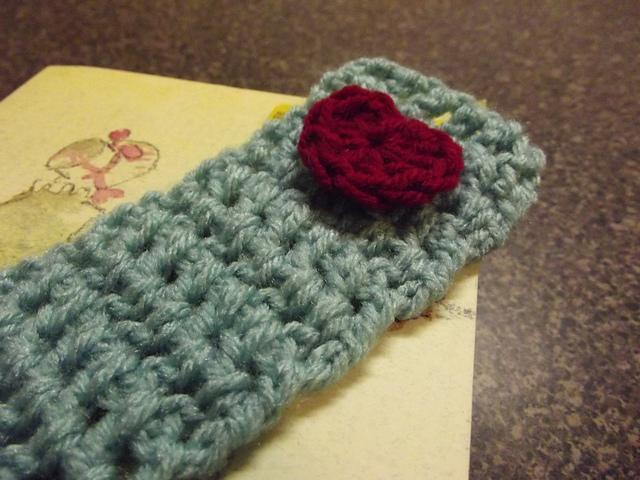 Photo via crochetmelovely
4. Sweetheart Bookmark
This is another great free bookmark pattern for beginners. The little heart is totally optional, but if you're a new crocheter, the added detail will help you learn how to crochet embellishments and give you some practice crocheting in the round.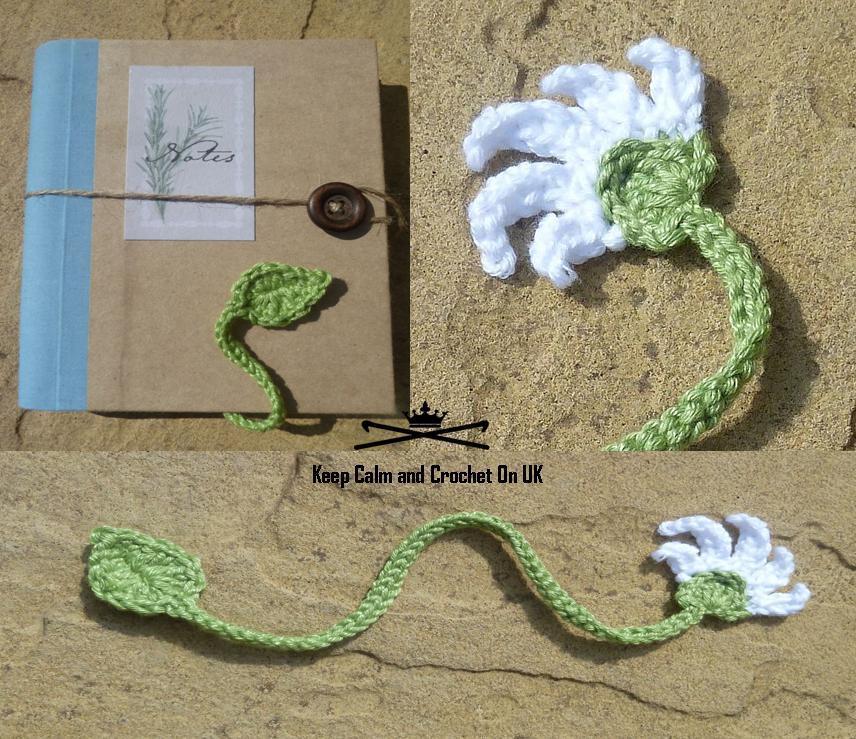 Photo via KCAC ON U.K.
5. Pressed Flower Bookmark
This bookmark uses very little yarn — and it takes very little time to make! Crochet the stem as short or as long as you need it. If you know all the foundation stitches of crochet, you'll breeze right through this pattern.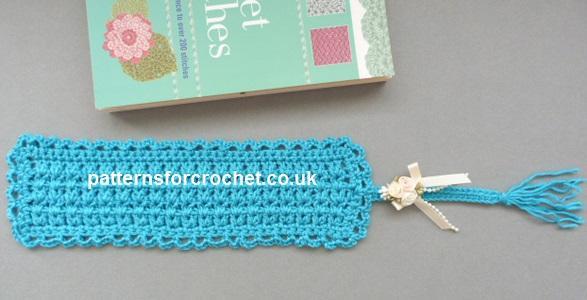 Photo via justcrochet
6. Tasseled Bookmark
So many possibilities exist for embellishing this crochet bookmark. Tie a little rosebud around it like the one in the sample photo above, stitch some appliqué onto the bookmark, or don't add any embellishment at all and let the pretty stitches have all the attention.
Photo via Elena Artec YT Channel
7. Elegant Bookmark
This bookmark has a couple of little extras that set it apart from the more basic bookmark patterns. The cotton yarn gives it a delicate, elegant look while the ribbon gives it some shape and durability.