Enjoy our regular Friday treat: five free fantastic quilting patterns from the Craftsy pattern marketplace including chevrons, stars, gnomes, and more!  There's something for everyone, so explore the patterns below and download the ones you like. We hope to see you brimming with creativity this weekend.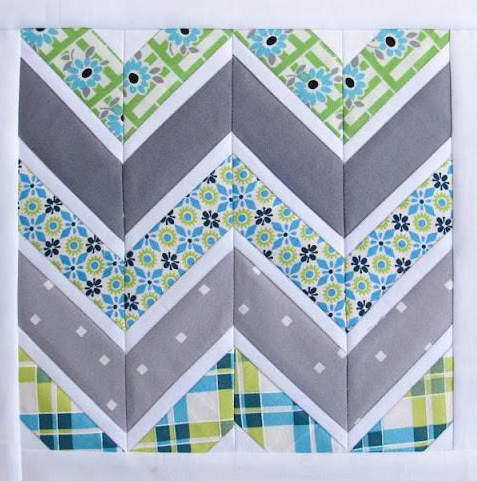 Make beautiful 8″ x 8″ blocks with this helpful free chevron pattern by Six White Horses Patterns. Customize your blocks with your own trendy colors to make the sharp chevrons stand out from the smaller lines in-between.
Don't forget to come back to the Craftsy blog next Friday, as we share free quilting patterns each and every Friday.