Do chair legs sometimes leave scuff marks on your hardwood floors? There's an easy solution: chair-leg socks!
Chair-leg socks are like little booties for your chair. Slip them onto chair legs and you'll be able to more easily move the chair around on the floor without worrying about scratches. Chair-leg socks make great additions to decor, too. Brighten up a blah room with a brightly-colored sock or match the colors to the room's decor.
Use scrap yarn to knit up chair-leg socks, then slip them onto the legs of your chairs for scratch-free floors — and for a little pop of color in the room!
Skills you'll need
Knitting in the round
K1, P1 rib
Decreasing (K2tog)
Note: The rib of the chair-leg socks offers some stretch so that the socks will fit a variety of chair legs. These instructions are written for a chair leg that's approximately 5 1/2″ in circumference. However, if your chair leg is a lot larger or smaller, you may need to adjust the number of stitches to fit.
Materials
Scraps of worsted-weight (or lighter weight) yarn
Set of 4 U.S. size 7 (4.5mm) double-pointed needles OR needles to match the gauge of your scrap yarn
Yarn needle
A note about the yarn
You could use any weight of yarn you'd like, but I find that bulky yarn creates stitches that are a bit too large for the chair legs. Even with the sock on the leg, the leg can slip through one of those chunky stitches and scratch the floor. I'd suggest sticking with nothing heavier than a worsted weight yarn.
You probably won't want to use your fancier yarns for this project. The socks will eventually wear out, and you don't want to have to toss gorgeous cashmere or silk in the garbage just because it gets holes from dragging it across the floor so much. Save the fancier yarn for projects that require less durability, like luxurious accessories.
Chair-Leg Socks
Cast on 24 sts. Join into the round, being careful not to twist the sts.
Round 1: *K1, P1; repeat from * around.
Repeat this round until your chair-leg sock is the desired length. My sock is 3″ long, but you can make yours longer or shorter depending on your decor preference.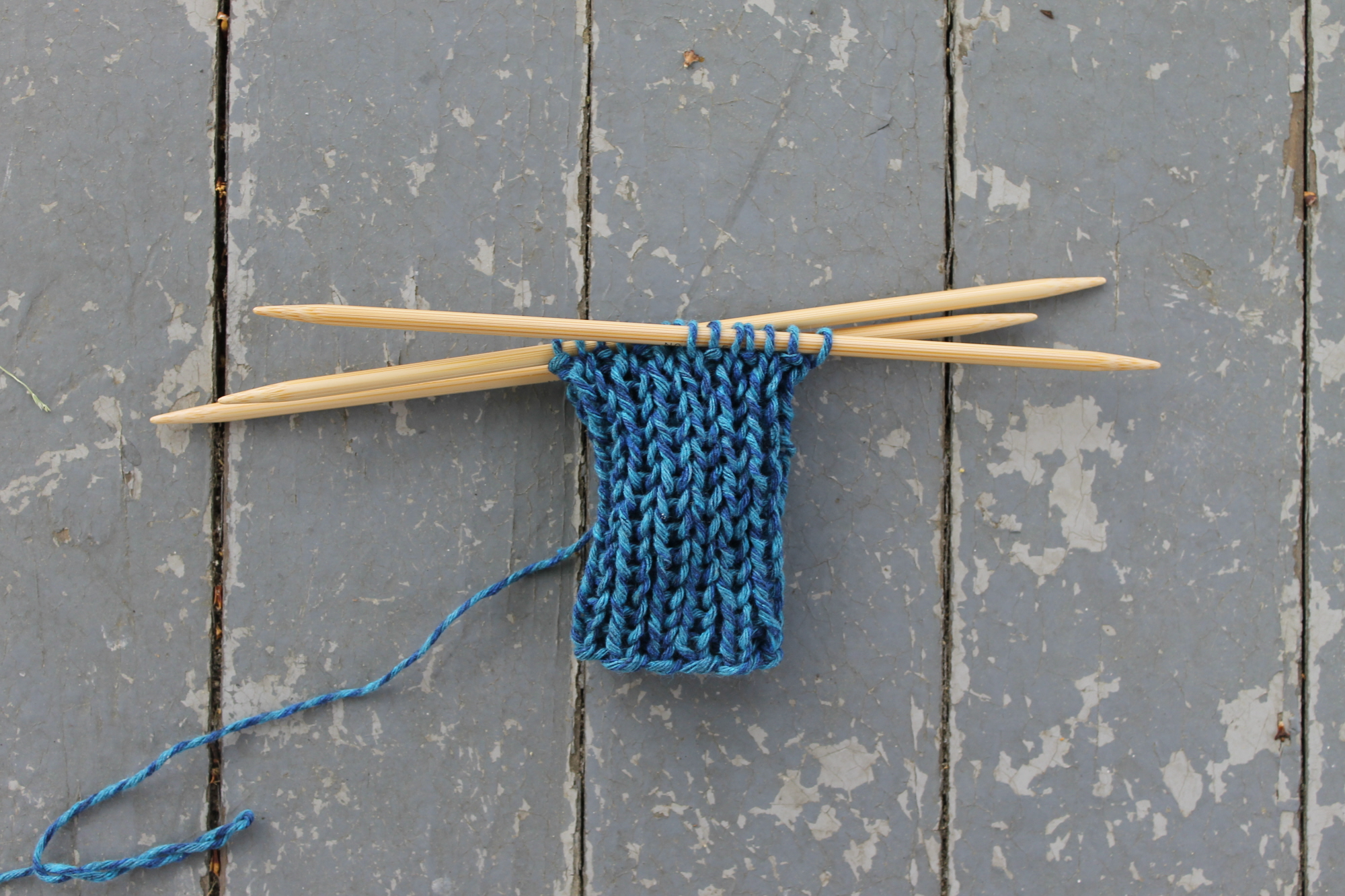 Increase rows
Next round: *K4, K2tog; repeat from * around–20 sts.
Next round: *K3, K2tog; repeat from * around–16 sts.
Next round: *K2, K2tog; repeat from * around–12 sts.
Next round: *K1, K2tog; repeat from * around–8 sts.
Next round: *K2tog; repeat from * around–4 sts.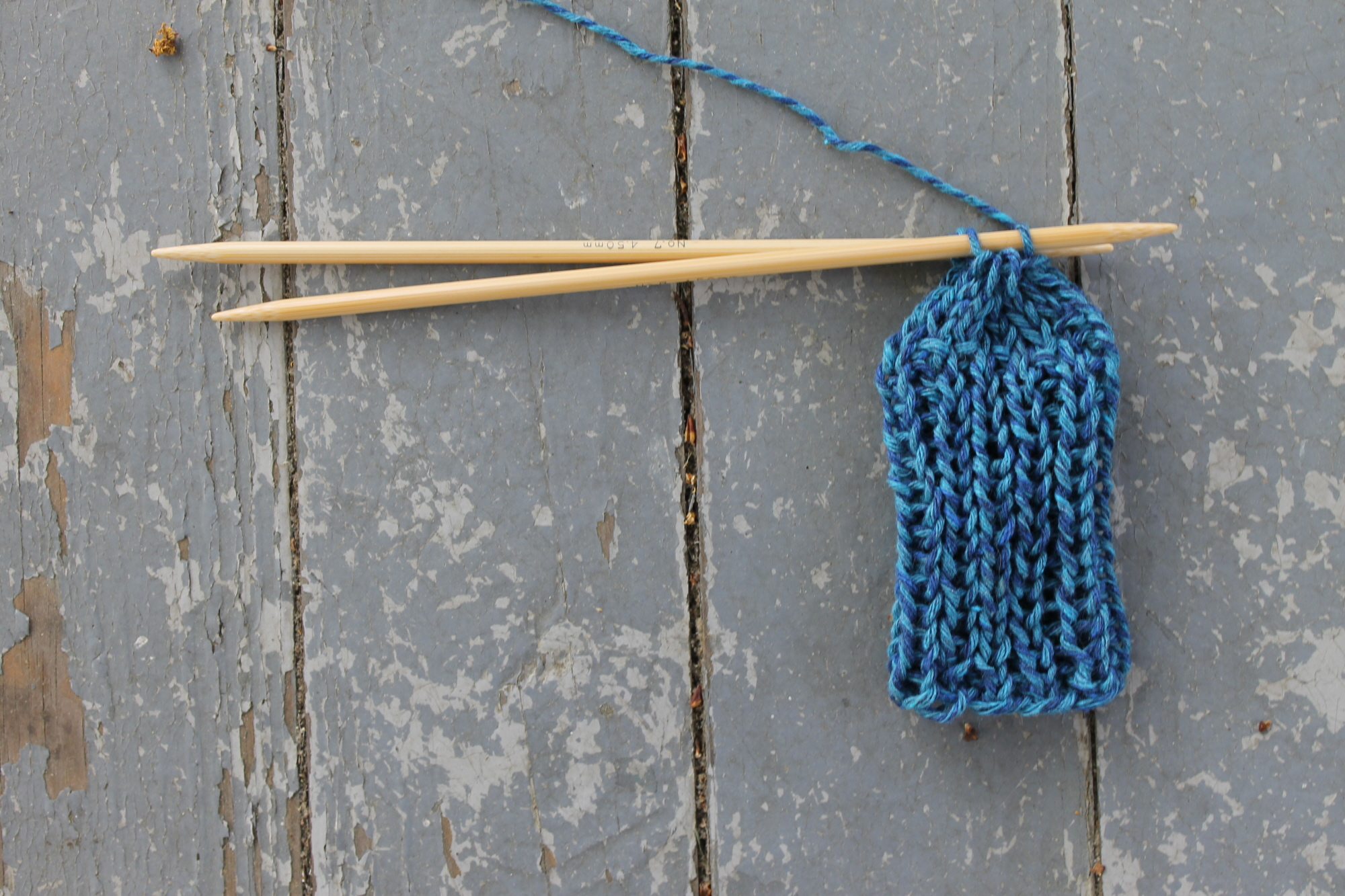 Cut the yarn, leaving a 6″ tail. Thread the yarn needle with the tail, then thread the needle through the remaining sts.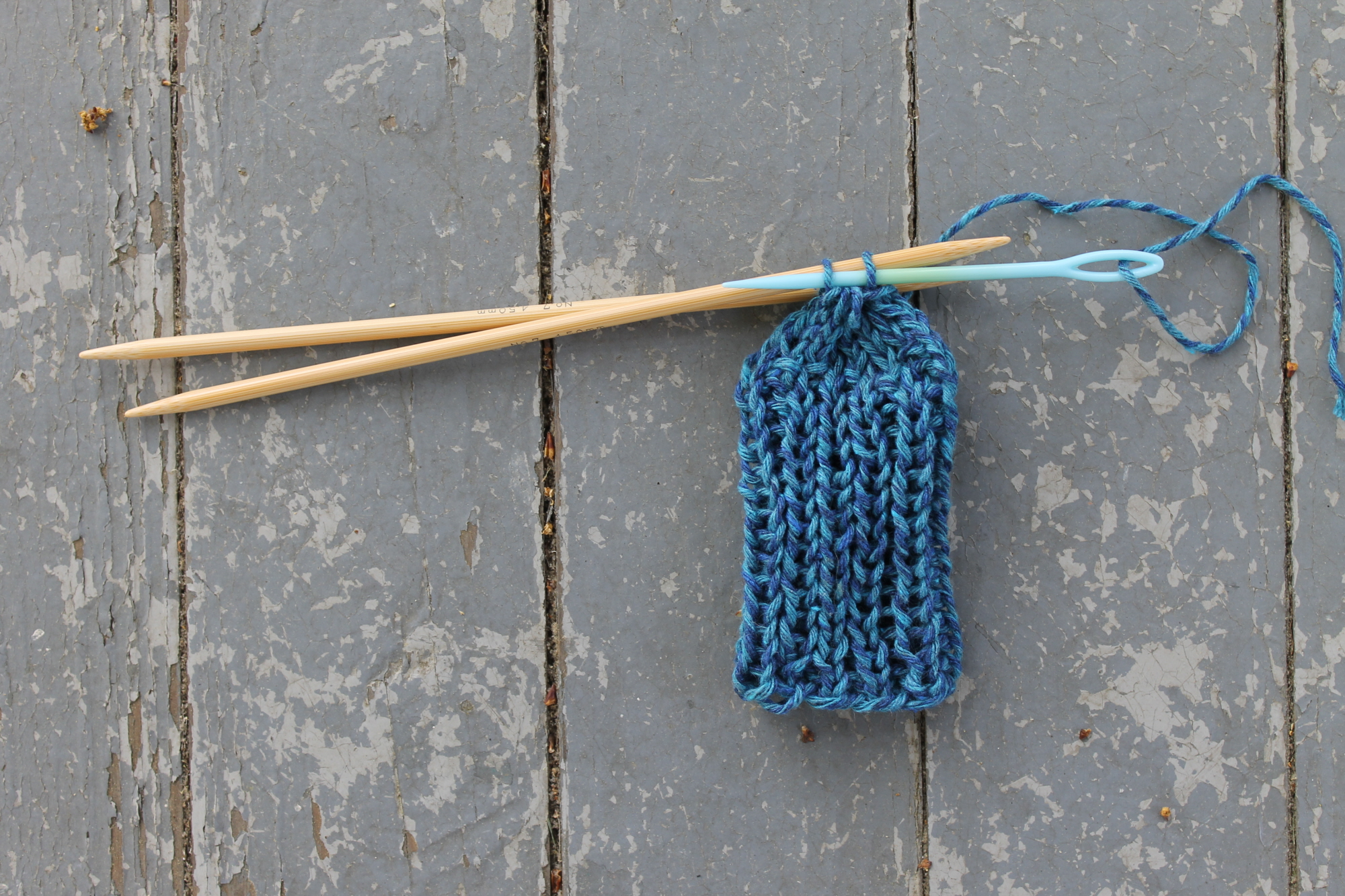 Pull tightly to close up the bottom of the sock. Secure all the loose ends.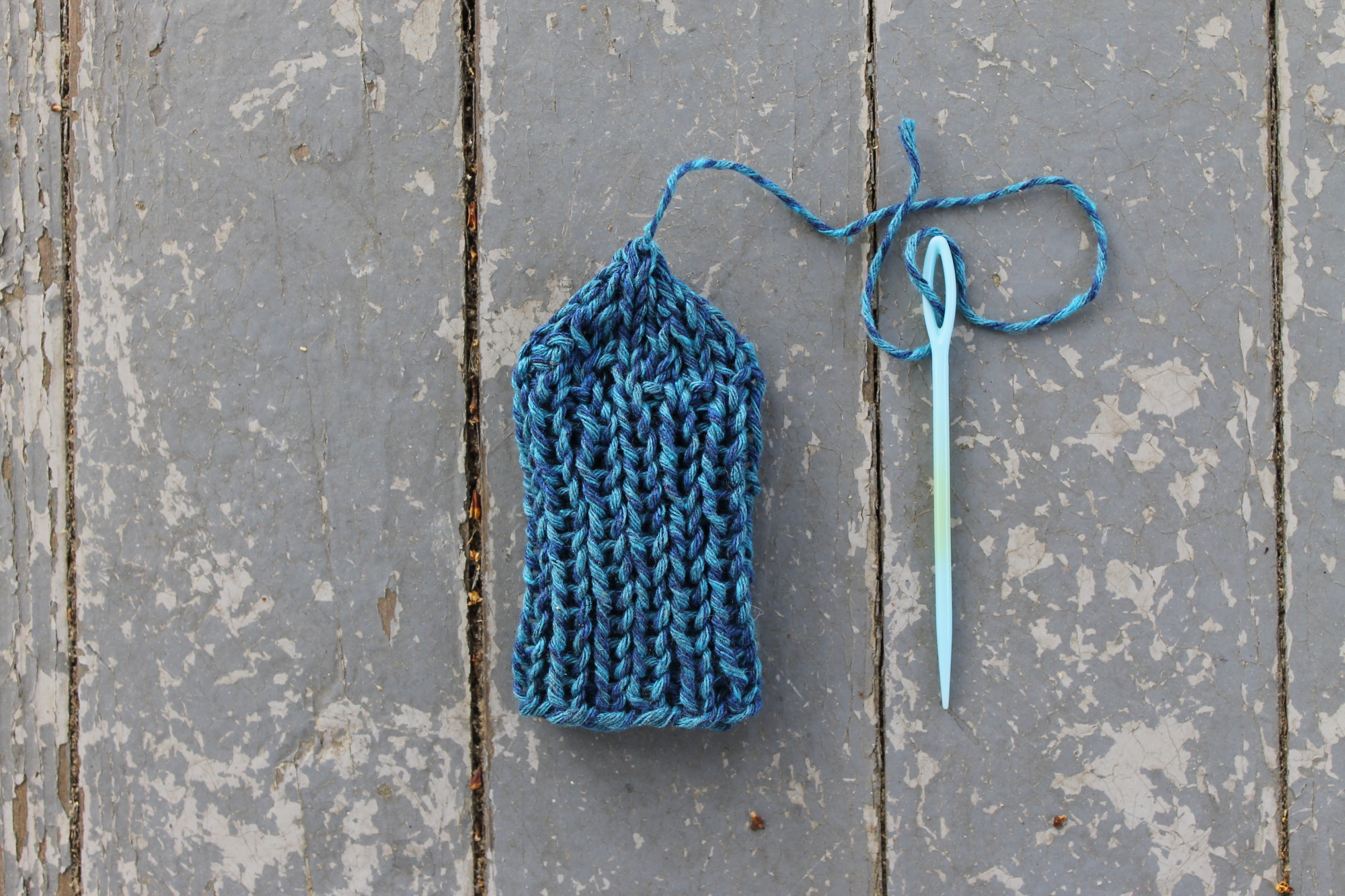 Maintenance
Be warned: chair-leg socks will eventually wear out depending on how much you drag the chair around. Check the bottom of the sock for holes every few weeks. If your sock has holes, it will become a chair legwarmer, rendering itself useless for preventing scratches!
You may be able to repair some holes temporarily, but know that frequently used chair-leg socks definitely won't last forever.
Another way to make your chair-leg socks last longer is to knit them with wool, then felt them. If you're not familiar with felting wool, you can get an overview of the felting process here.
Have you ever knitted chair-leg socks? We'd love to know how yours turned out and if you have any tips for materials and sizing.