If you've ever admired a project that was chock full of cables, it's likely that the designer was inspired by traditional Aran knitting. Aran knitting originated in the Aran Islands off the coast of Ireland and is best known for its vertical panels full of cables, ribbing and bobbles. It's all about texture, and there's no better way to experiment with this style than with free Aran knitting patterns.
The free Aran knitting patterns we're sharing here prove that designers today still take inspiration from this classic style. Some of these free patterns feature traditional motifs, while others are an updated, modern take on the beautiful textures of Aran knitting.
Grab your cable needle and get ready to fall in love with these free Aran knitting patterns!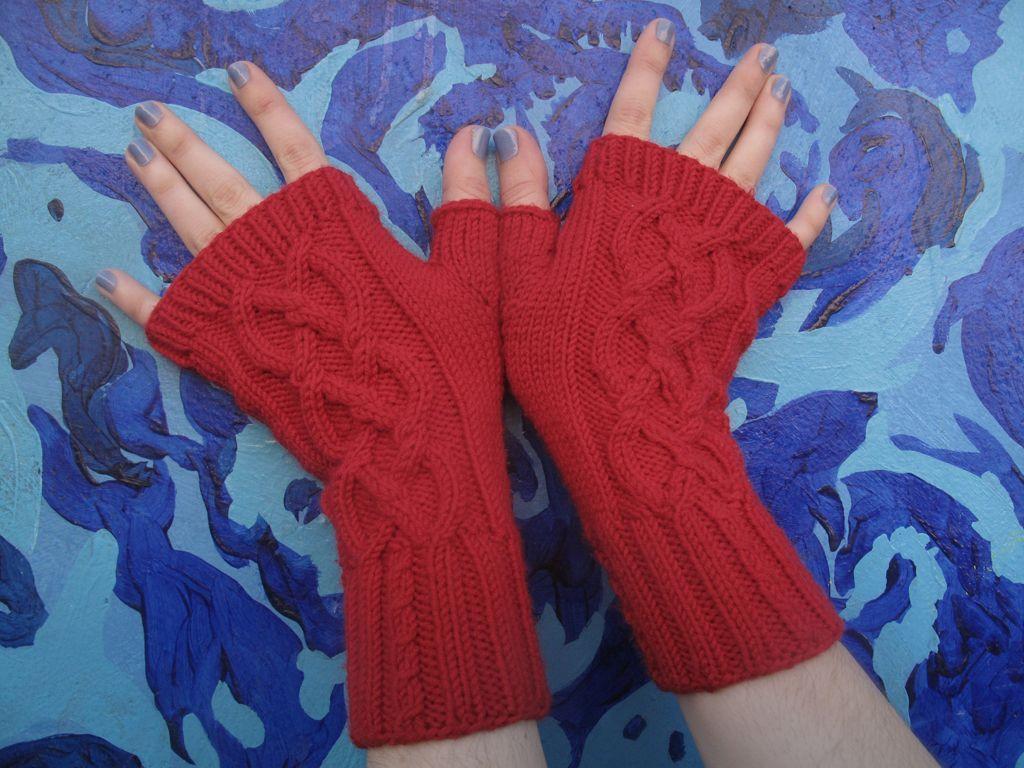 Photo via pimorgan11292834
1. Turritopsis Nutricula
The vertical cable you see running up and down these gloves is based on traditional Aran knitting. In fact, you'll find cables very similar to these on many Aran-style sweaters. The cables might even be combines with other types of cables. For a smaller project like these mitts, though, stick with a simpler design.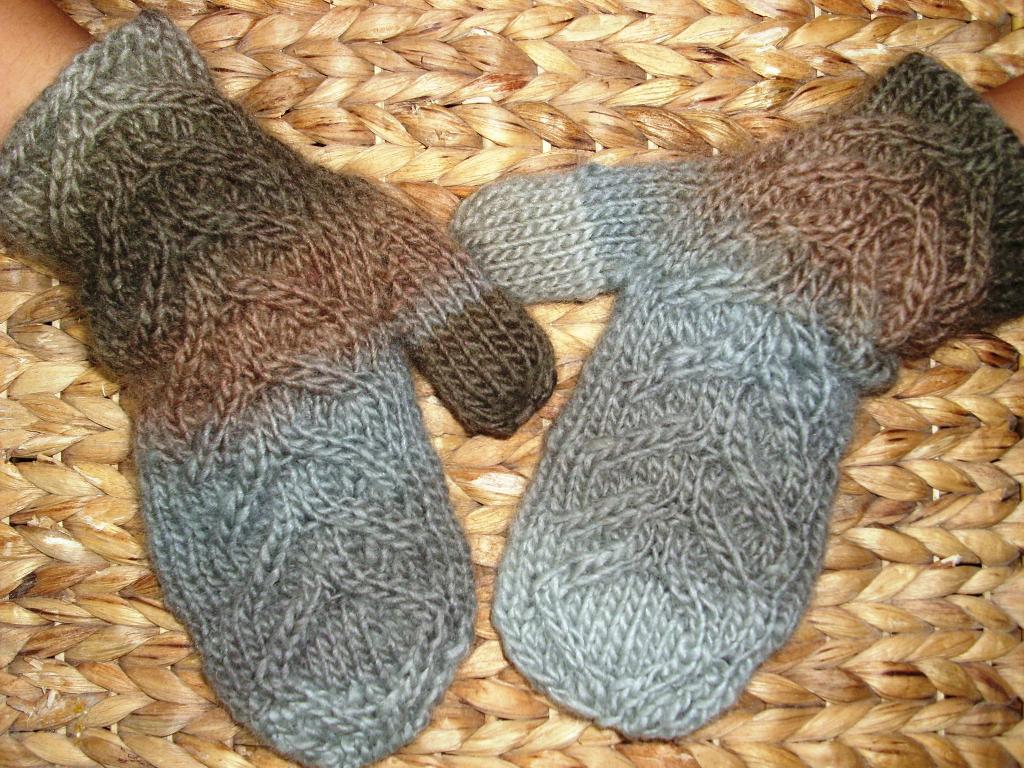 Photo via mollyrivera
2. Poplar Mittens
Warm and cozy are two things that come to mind when you think about Aran-style knitting, and these mittens are just that. A beautiful branch-like motif gives the mittens both texture and a bit of extra warmth.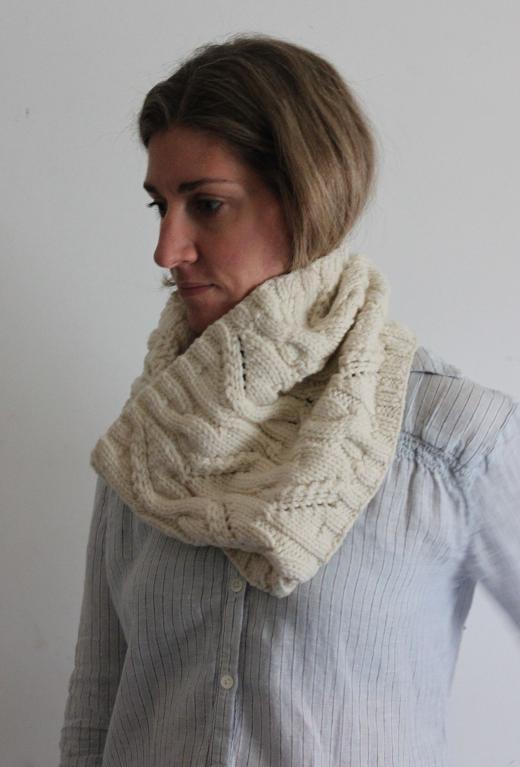 Photo via Lulubach
3. Snowy River Cowl
Cables and eyelets pair up for a gorgeous texture. While this isn't a traditional Aran pattern, the cables and movement are clearly inspired by it. The color is also reminiscent of Aran patterns, since the traditional sweaters were usually knit in white or cream.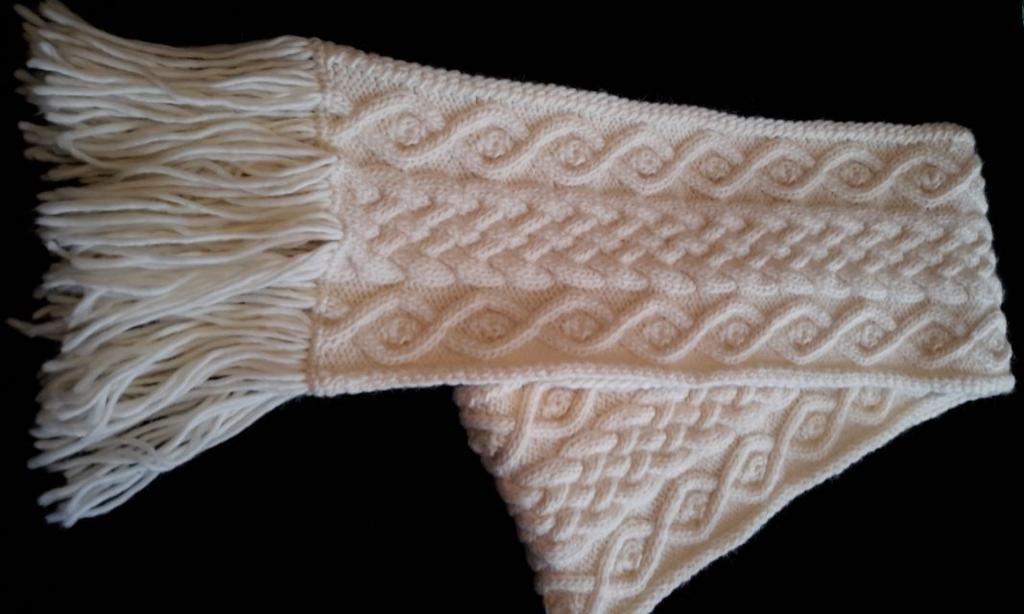 Photo via Venus2blue
4. Jenn's Scarf
Cables, cables and more cables run the length of this beautiful scarf that was requested by the designer's daughter-in-law. (Clearly, she's a fan of cables!) You can omit the fringe of the scarf if you want to give more attention to the cables.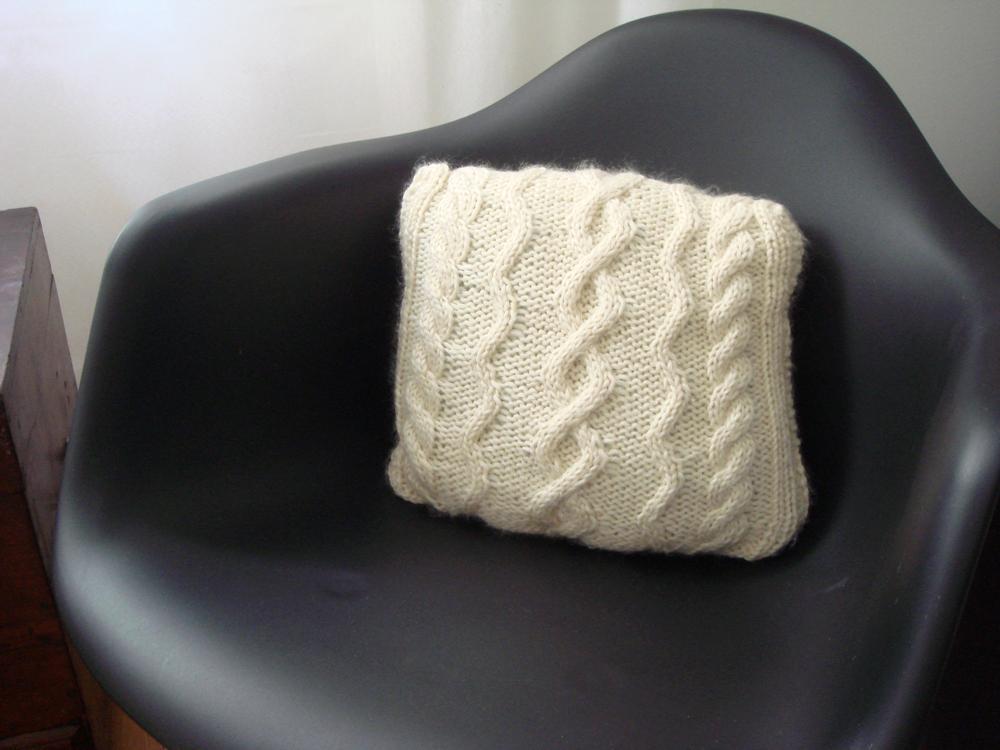 Photo via Arianna Frasca
5. Twisted Cushion
Have you ever looked at an Aran sweater and thought it would make a lovely pillow? I have! This design uses several different types of cables to bring some visual interest to even the plainest sofa or chair.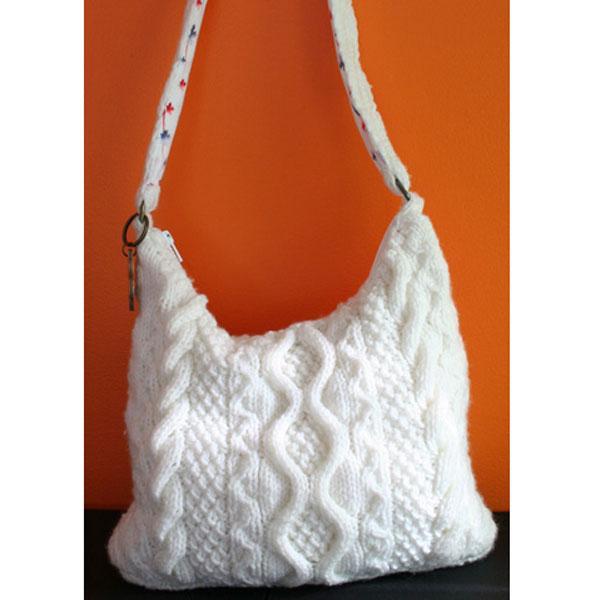 Photo via Knitca
6. Cable Bag
Experiment with several different cables to make this textured bag. The cables add texture, sure, but they also make the bag a little more durable. If you tend to carry around heavy items, you can even add a fabric lining for an even sturdier bag.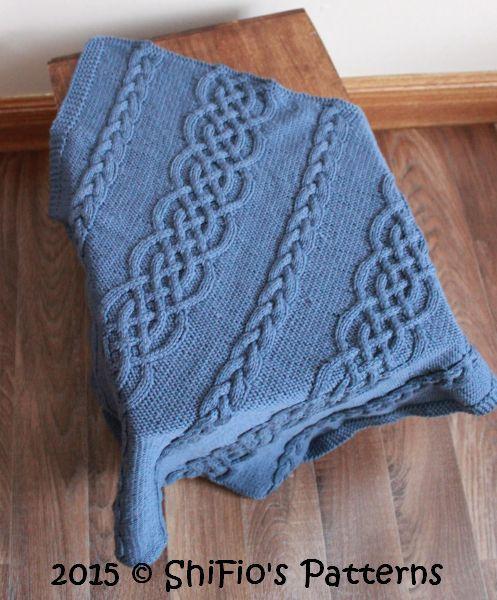 Photo via ShiFio
7. Celtic Cable Afghan
Those cables on your sweater can be even cozier when they're knit up into a warm blanket. This one is warm and it looks gorgeous on the back of your sofa when you're not using it.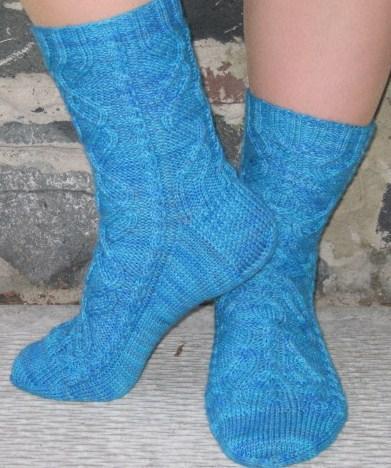 Photo via Redtiger
8. Eye of the Helix Socks
Wide cables, narrow cables — they're both here in this elegant sock pattern that features cables on the leg and instep. Don't forget that smaller cable needles work best when you're working with lighter yarns such as sock yarns. Save those large cable needles for your thicker yarns.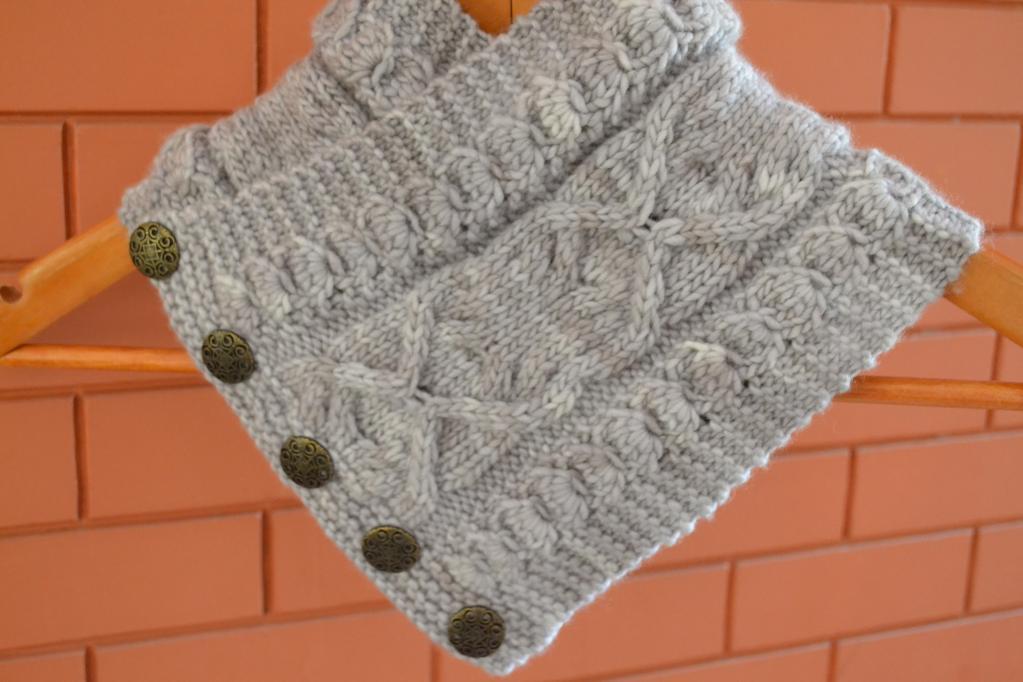 Photo via Nidhi
9. Daisies in Pearl Cowl
A wide, centered cable is flanked by two beautiful rows of daisy stitches, one on each side. The daisy stitch not only frames the entire piece, but it also gives it a modern flair. Garter stitch borders on the edges pull the traditional and modern together.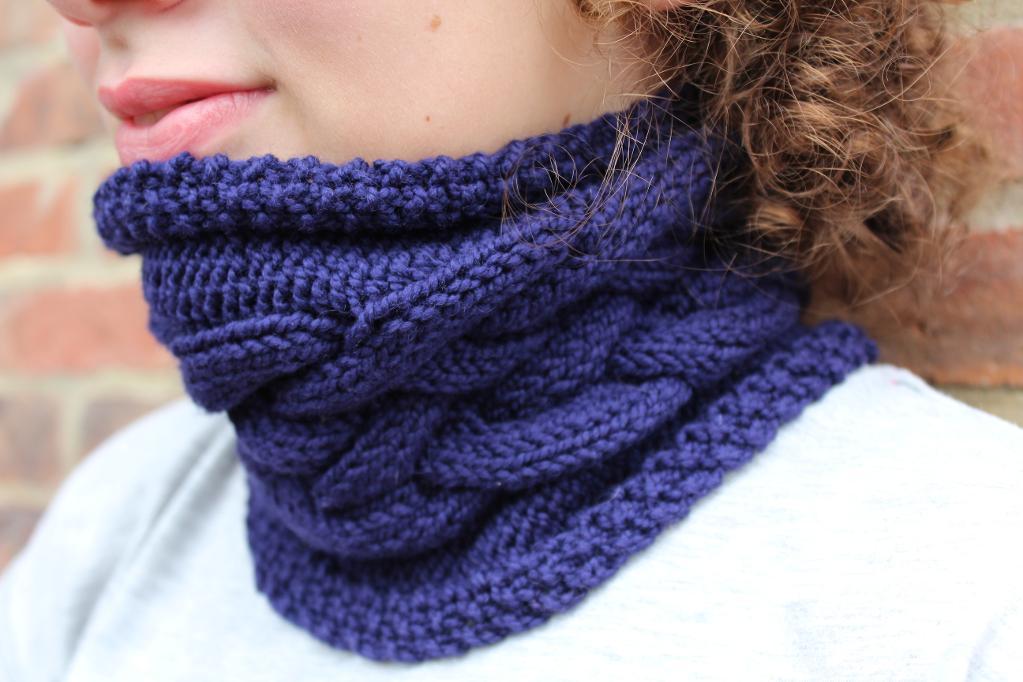 Photo via Emma Sadler
10. Double Dutch Cabled Cowl
For a small-scale project like a cowl, one type of cable is all you need to impress. This cabled cowl features one beautiful cable that interlocks again and again around the circumference of the cowl. The pattern is knitted flat and seamed, but experienced knitters could easily convert it to an in-the-round pattern.