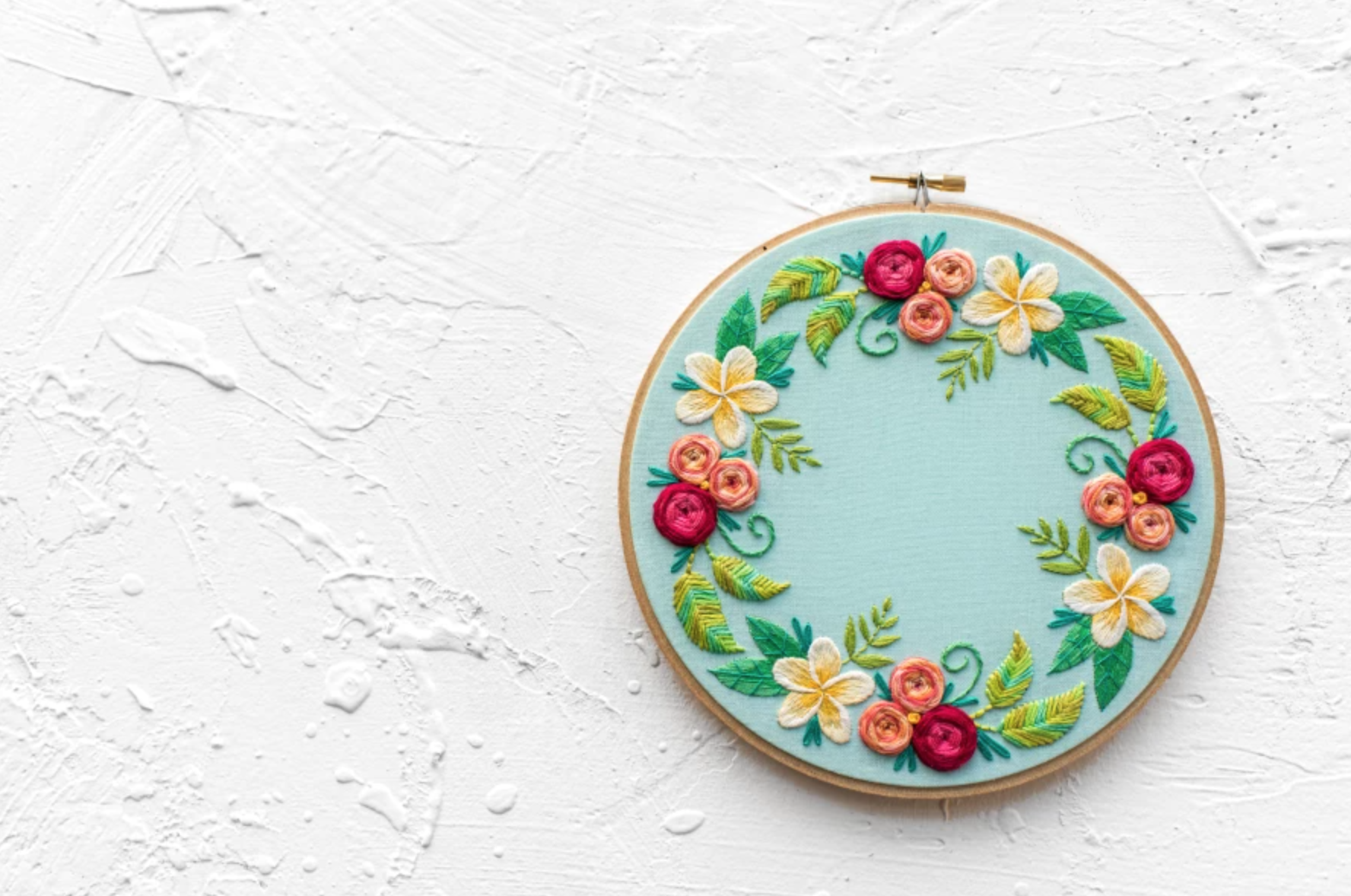 So you've decided to frame your finished embroidery in a hoop — good choice! Your artwork will be easy to hang, and easy to frame. Inexpensive bamboo hoops work great for framing, but you can use any hoop you like.
Pro Tip: If you're using a new hoop to frame your embroidery, or just need to tighten or center your embroidery in its current hoop, take care of that step before you start working on the back.
Framing Embroidery in a Hoop
Level: Easy
What You Need
Finished embroidery in a hoop
Needle
Thread or floss
Scissors
Instructions
1. Trim away the excess fabric, leaving an edge a few inches wider than your hoop all the way around.
2. Press the raw edge of the fabric under.
3. Use your fingers to create pleats around the fabric, pinning each pleat in place as you go. This will help take some of the bulk out of the circle.
4. With sewing thread and a needle, stitch around the fabric using a simple gathering stitch. Make sure you catch the pleats as you're stitching to hold them in place.
Pro Tip: This method leaves the back of your hoop visible. If you'd rather no one see the back side of your hoop, you can cut a circle of felt the size of your hoop and glue it in place.