For a beginner seamstress, sewing and fitting sleeves tends to sound a little scary at first. Once you dive into it though, you'll soon see it's really nothing to dread.
For an in-depth look at fitting adjustment tips and techniques, sign up for Fast-Track Fitting: In the Details with Joi Mahon.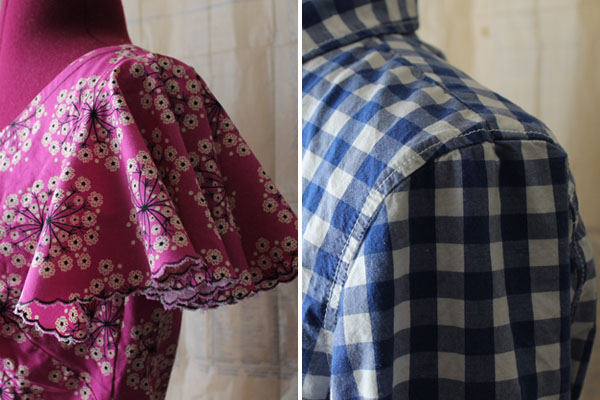 Photos via Lucky Lucille
To help "ease" your sleeve-sewing fears, consider these helpful hints and learn to avoid some common mistakes when fitting sleeves.
The first thing to think about before approaching fit alterations on your sleeve pattern is to assess what type of sleeves you're sewing, and how they're supposed to fit as intended by the design. Some sleeves are meant to fit tightly and some are meant to be very loose and flowy. Some sleeves are meant to sit more off the shoulder, and others will have a curvier slope. By first recognizing how the sleeves are intended to fit on the model, you will be able to identify any potential fit problems on yourself right off the bat.
Take preliminary measurements of your own arm including the length from the top of your shoulder down to your wrist, from the shoulder to the elbow, the circumference of your bicep and the circumference of your armpit (armscye). Even a rough estimate of these measurements, compared to the same measurements of your pattern piece, will help you decide whether or not you need to make length or width adjustments before you start sewing your final garment.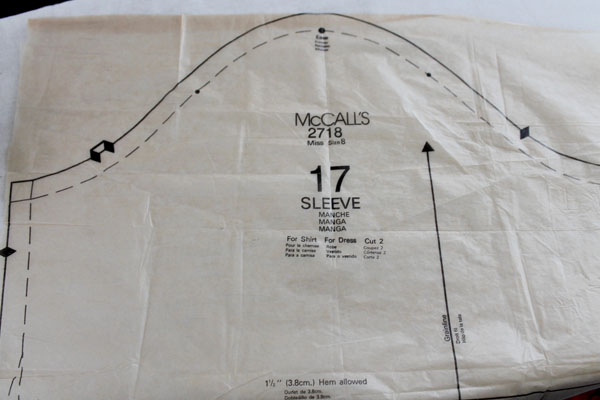 Sew a test fit of your garment out of muslin fabric to check the overall fit of the sleeve and how it attaches to the bodice. It's important to test fit both the sleeve and the bodice together, because oftentimes an alteration to one of those pieces will affect the other. Be sure to raise your arms, cross your arms, and test out how the bodice and sleeves react to your full range of motion. That will definitely help you pinpoint any alterations that may need to be made.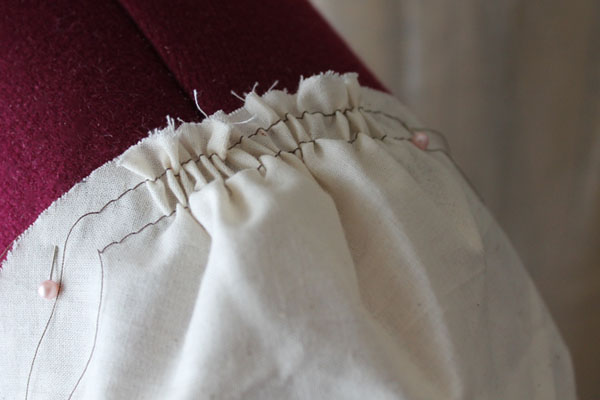 When you try on your test garment and something doesn't feel right, do some basic troubleshooting before you start making any real alterations to your pattern. A simple mistake like sewing a sleeve on backwards, sewing the wrong seam allowance, or setting the sleeve in incorrectly can make it feel like you need to make a big change to the pattern piece when really you don't. You'd be surprised how many experienced seamstresses still sew sleeves to the wrong side or mess up the ease on occasion. Make sure you're transferring all notches and matching dots from your pattern onto your fabric. It's a crucial step in learning how to alter patterns, and will make your life easier and help you avoid silly mistakes.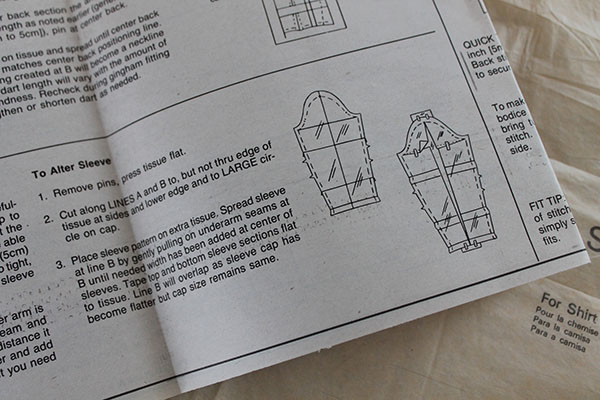 If you do find you need to make a change, only alter what you need to fix, and only make one alteration at a time. For example, don't alter the width of the sleeve cap if you only need to add a little length. Patterns don't always need to be altered based on a constrained ratio. If you need to make more than one change, try the smaller of the alterations first and then sew another test. If you make three changes at once and your sleeve ends up fitting worse than when you started, you won't know which step was the one that went wrong!
Other things to consider when fitting sleeves
Make sure you cut your sleeve on the correct grain of fabric to ensure it will hang the right way.
When you do a test fit, use a fabric that has a similar weight and drape to your final fabric. Cotton muslin doesn't drape the same way as silk. You won't have an accurate idea of how your sleeve will hang and hold its shape unless you use a test fabric that is similar to your final fabric.
Try one of the sloper patterns by any of the "Big Four" pattern companies (Like McCall's Learn to Fit 2718) to help you get the perfect fit on both your sleeve and your bodice. If you're looking for tips and tricks for making a bodice sloper, try Patternmaking Basics.
Remember, a pattern that has a poor fit at the shoulder seam may need a bodice adjustment and not a sleeve adjustment. You should assess the overall fit of your entire garment at the same time, then narrow down any specific changes that need to be made.
Use at least two or three rows of basting stitches when easing in a sleeve. It will make the ease more uniform for a smoother finished seam.
Have you ever experienced a fitting issue with sleeves? How did you fix it?
Having trouble cutting the fabric for your sleeves? Check out yesterday's post and with tips on how to cut fabric for sewing.