Value is an important characteristic when it comes to fabric. So what exactly is value? According to Webster, value is a property of color that refers to the lightness or darkness of a color. This is a subjective color characteristic that is determined through comparison. Though there are different ways to determine value, oftentimes it is referred to the lightness of a color.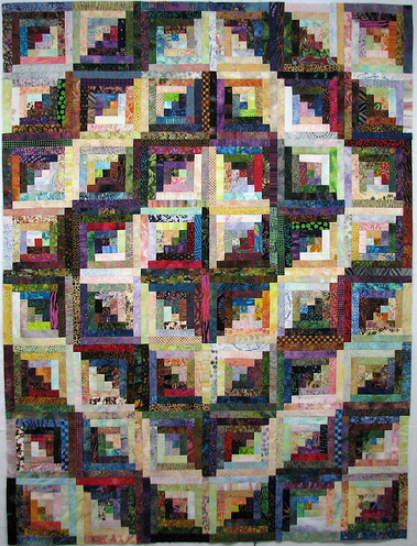 Photo via Wanda S. Hanson via Flickr
What does value have to do with quilting? Quilts are full of color, and comparing value can help determine how to layout and arrange fabrics. For example, create a high contrast quilt by using fabrics that are clearly light and clearly dark. A muted or low contrast quilt is easily made by choosing fabrics that are similar in lightness. When all of the fabrics contain the same level of value, there appears to be little or no movement in the quilt. You can create movement by using fabric that has different levels of lightness.
Addressing value can drastically change the appearance of your quilt. This can be focused on at the block level or throughout the entire quilt. The two pictures below are perfect examples of this. Both quilts are by Katie Pedersen of Sew Katie Did. The first picture below features a quilt that shows value within each block. The second picture shows how the entire quilt works together to create dynamic movement due to value. Not only has Katie completed many value quilts of her own, she has a fantastic tutorial to show you how to create your own!

Photo via Katie Pedersen of Sew Katie Did


Photo via Katie Pedersen of Sew Katie Did
Now that you understand this color concept, what is next? It is time to decide on a quilt pattern to display it! Rachel of Stitched in Color (along with a few of her blogging friends) took the time to thoroughly break value patterns down into four main categories: scattered, radiating, rhythmic and illustrative. Be sure to head over to this detailed post to learn all about these types and see examples of each.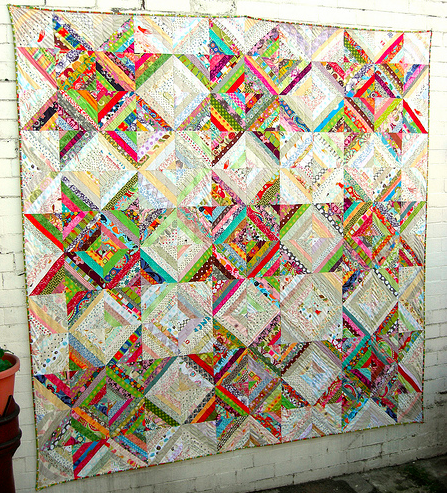 Photo via Brioni Greenburg via Flickr
If you are ready to delve deeper into the topic of color, be sure to check out Color Play for Quilters, an online course by Joen Wolfrom available right here on Bluprint. Learn how prize-winning quilters and top fabric designers create beautiful color combinations, movement, depth and luminosity through fabric.