Filigree jewelry designs are easy to recognize. Their often light, airy design incorporates wires that are twisted and turned to create unbelievably lovely accessories. 
The crazy part is that you don't need any kind of special equipment to make filigree jewelry — your hands and some wire are the only requirements. Once you have the skills you need to create one piece of filigree jewelry, you'll be well on your way to experimenting with different gauges of wire and adding in your favorite beads and other extras.
If you're ready to get twisted with your accessories, learn the basics with these filigree jewelry designs and then experiment with different beads and embellishments.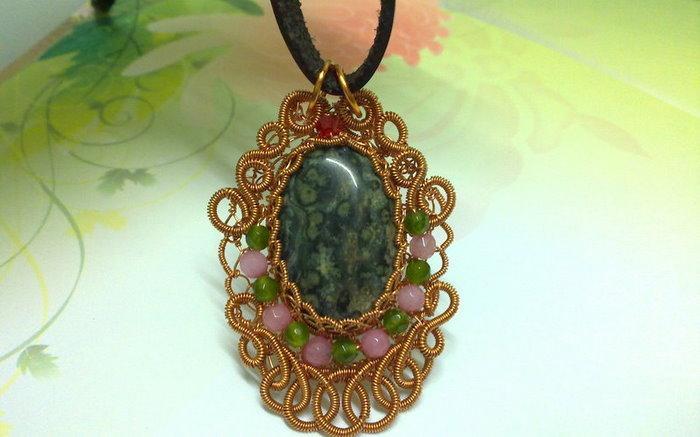 Photo via Bluprint member emilytanm1379389
Jasperina Filigree Pendant Tutorial
This large pendant will add a boldness to even your most basic ensemble. If you're not crazy about the super-sized stone, you can use the same instructions to create a pendant using a smaller stone that fits your style. You'll need some basic wirework knowledge, along with skills in open knitted loops.
Get the Jasperina Filigree Pendant Tutorial >>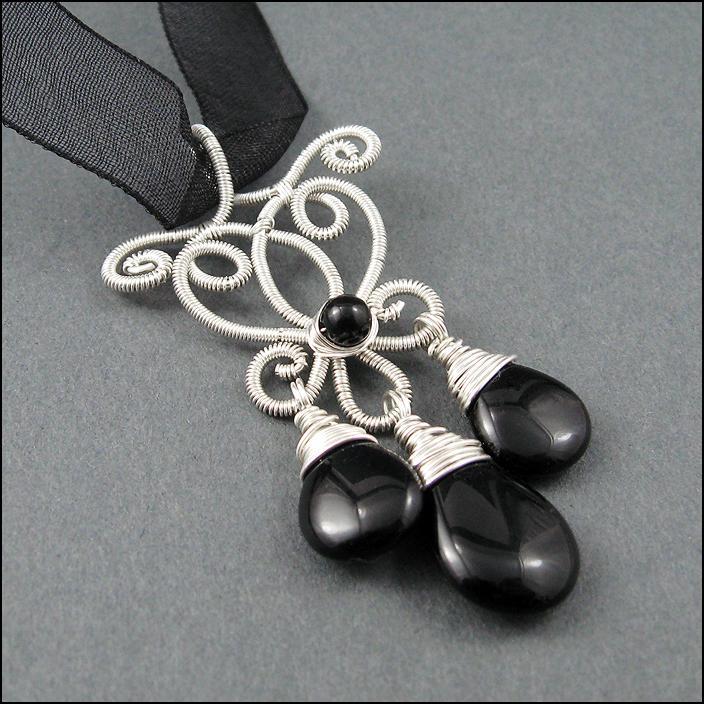 Photo via Bluprint member Gailavira
Filigree and Teardrops Pendant Tutorial
Designer Gailavira offers plenty of inspiring suggestions for making this pendant your own, from charms to bead placement and choosing different metals. The designer also notes that this is a great project for beginners looking to transition into intermediate-level projects, so give it a chance if you're ready for a challenge.
Get the Filigree and Teardrops Pendant Tutorial >>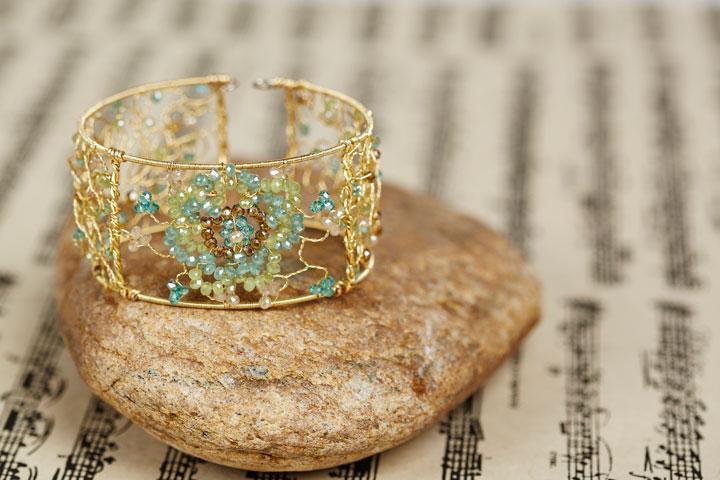 Photo via Bluprint instructor Melody MacDuffee
Filigree Cuff Bracelet
The shimmery beads are just the beginning when you're crafting this gorgeous bracelet. The real skill is in the twists and turns of the wire. This bracelet is a tutorial exclusive to Bluprint members enrolled in Melody MacDuffee's Filigree Jewelry: With a Twist! class. In the class, Melody covers all the basic twist techniques to help you create this bracelet, plus a pair of earrings, a necklace, a brooch and more.
Read more about the Filigree Cuff Bracelet >>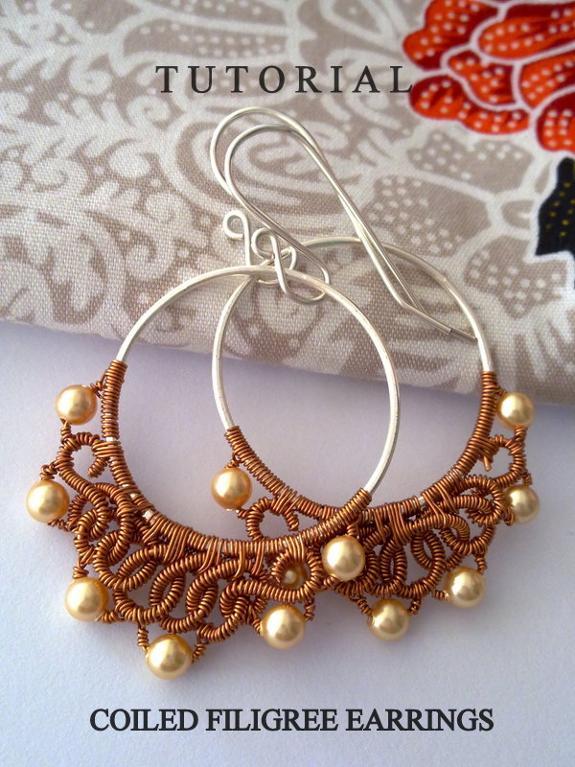 Photo via Bluprint member emilytanm1379389
Coiled Filigree Earrings
After a bit of practice, designer emilytanm1379389 says you'll be able to complete these earrings in about 2 hours. Experiment with different colors of wire and beads to make as many unique pairs of earrings as you'd like. They make great gifts, too!
Get the Coiled Filigree Earrings tutorial >>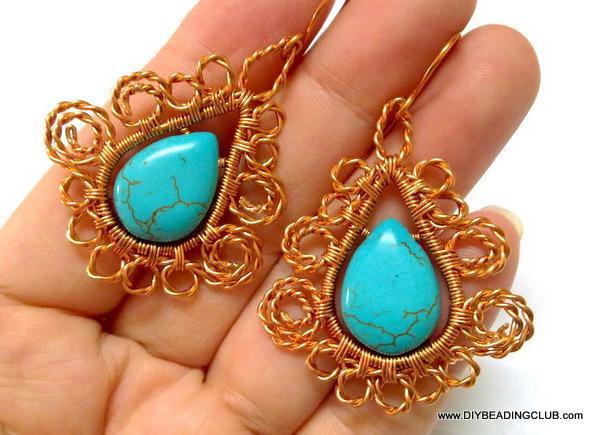 Photo via Bluprint member XQDesigns
Victorian Rose Earrings
The best part about this tutorial? The design can be applied to any size or shape of a stone, so you can use it on multiple projects. You can even make a pendant that matches the earrings. I could even see this as the centerpiece to a beautiful matching bracelet.
Get the Victorian Rose Earrings pattern >>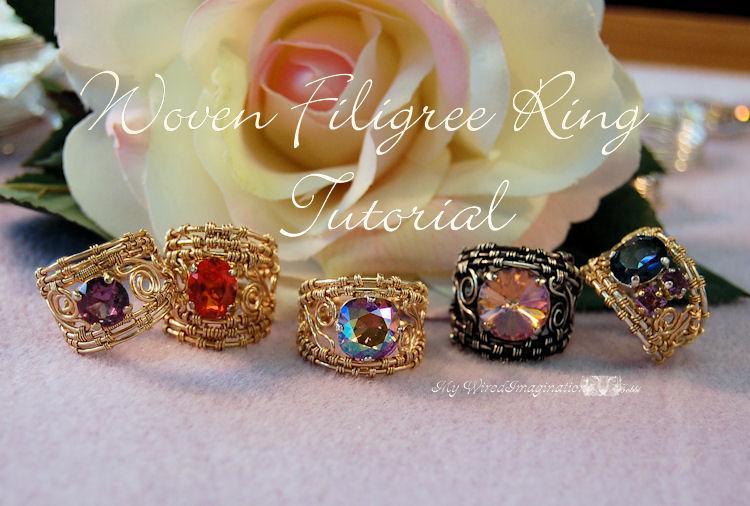 Photo via Bluprint member BobbiWired
Wire Woven Filigree Rings
Take one look at the variations in the photo above and you'll see that this ring can be changed up to suit just about any style. Change the number of wire layers, the stone size, the stone shape — it's all interchangeable depending on your preference. Making one for a friend? Sneak a peek at some of your friend's jewelry to get an idea what type of ring would work best. 
Get the Wire Woven Filigree Rings tutorial >>
Do you love the look of delicate filigree jewelry?
Now you can make your own using just wire, pliers and your hands! Learn how today with the online class Filigree Jewelry: With A Twist!Enroll Now »