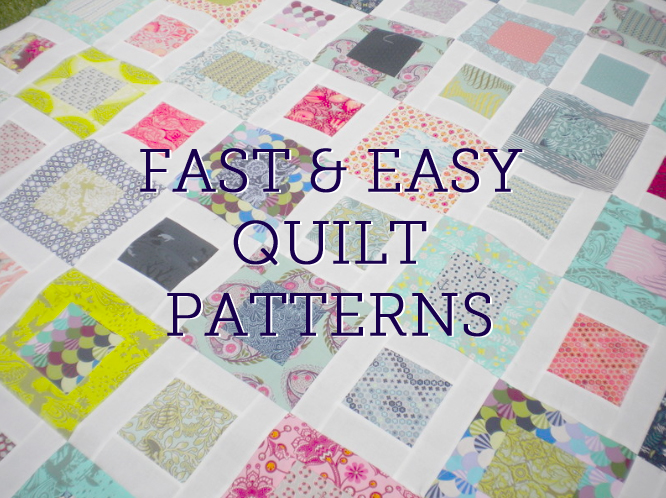 Small Plates quilt pattern by Elizabeth Hartman.
There are quilt patterns and designs that take years for a quilter to craft and create; however, there are also lots of fast and easy quilt patterns that are perfect for those times when speed is prefered. Most quilters like to work on a variety of projects at the same time and have many simultaneously ongoing projects requiring different amounts of time and varying skill levels. Fast and easy quilt patterns offer the busy quilter a chance to take a break from more precise piecing, and are always a plus when a quick gift is needed or when a quilter just wants something fun to work on! Here are some tips and ideas for sewing with fast and easy quilt patterns.
When trying to choose a pattern that is fast and easy to make be sure to look for a few things:
Patterns that use pre-cuts
Patterns for quilts constructed with large pieces
Patterns for quilts with straight seams (no curves or angled seams)
Patterns for quilts with minimal borders
Many fast and easy quilt patterns use pre-cut fabrics. Pre-cut fabrics save lots of cutting time and help the quilter to get sewing sooner. It's a good idea to keep some pre-cut fabrics on hand for occasions where you might want to use a fast and easy quilt pattern. Charm squares, Jelly Roll strips, and Layer Cake squares can be sewn together to create fast and easy quilt designs with minimal cutting. Since the pieces come pre-cut to the same size, using purchased pre-cut fabrics for scrap quilts makes a lot of sense when you need a fast and easy quilt pattern.
For help with pre-cuts, join Camille Roskelly in the online Bluprint class Pre-Cut Piecing Made Simple.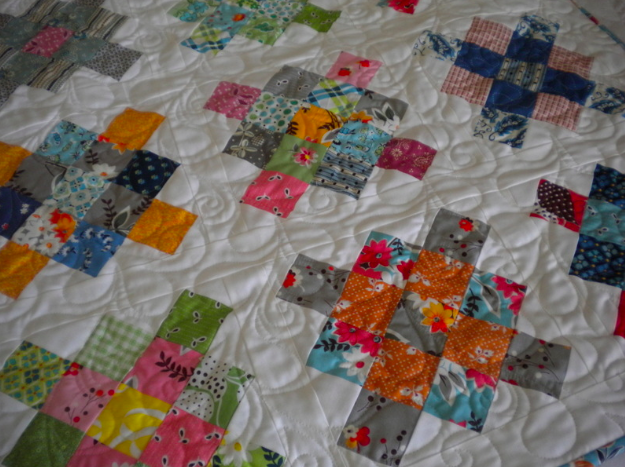 [one_half_last]Granny square quilts, made with 2 1/2" squares go together quickly and are a popular choice for fast and easy quilt patterns. A tutorial for a great version of the Granny Square quilt can be found here.[/one_half_last]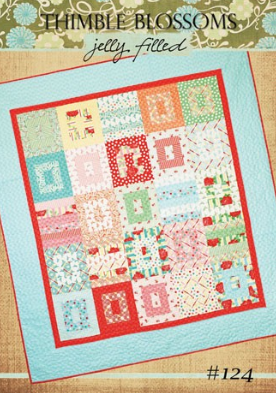 [one_half_last]Quilts created with jelly roll strips (2 ½" wide by width of fabric strips) are usually fast and easy, too. For example, check out Camille Roskelley's Jelly Filled.[/one_half_last]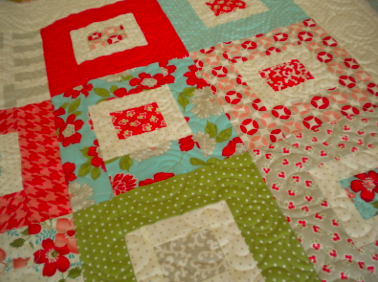 [one_half_last]Sugar Dish by Allison of Cluck Cluck Sew is another great pattern that can be constructed with speed using jelly roll strips.[/one_half_last]
[one_half_last]A layer cake quilt that is also a quick pattern is Piece of Cake 3 by Camille Roskelley (There are also a Piece of Cake and a Piece of Cake 2 version of this quilt).[/one_half_last]
I'd also recommend Small Plates by Elizabeth Hartman. This fast pattern uses squares and strips and is found in her book The Practical Guide to Patchwork.
When looking to create a quick gift, pillows, table runners, and mini quilts also make terrific afternoon projects.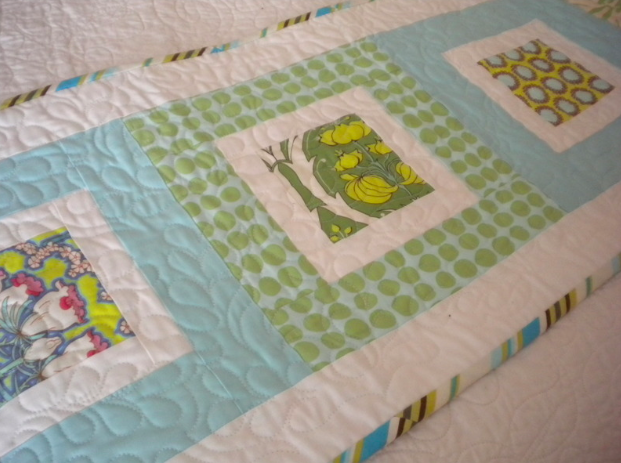 Mod Runner from A Quilting Life: Creating a Handmade Home by Sherri McConnell.
What is the next fast and easy quilt pattern you'd like to make?