The art of photography has existed for fewer than 200 years, meaning that many of the pioneers of the craft lived very recently. Have you ever wondered about the photographers that came before us? Photographers whose images you may have seen, whose ideas you might use every time you take a photograph, but who you otherwise know little about?
Here are four famous photographers from the past and a little bit about them and their contribution to the craft of photography. You may have heard of all or none of them.
1. William Henry Jackson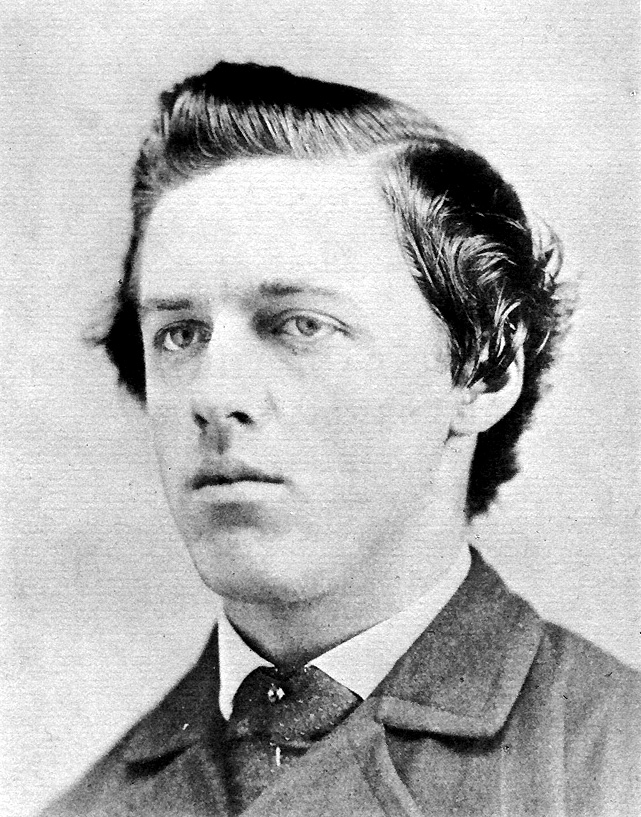 Photos via Wikimedia
Born in Keeseville, NY, in 1843, Jackson, following in his mothers footsteps, started his artistic life with a passion for painting. He didn't pick up photography until 1867, when he headed west to settle in Omaha.
In 1869 the Union Pacific Railroad commissioned William to document the scenery along the railroad's routes for promotional reasons.
Having come to the attention of Ferdinand Hayden, Jackson was invited to become the official photographer of the Hayden Geological Survey of 1871, and as such his images played an influential role in the creation of National Park system, starting with Yellowstone in 1872. During the survey, he photographed many of what are now considered to be the nation's most iconic locations for the first time, such as El Capitan in the image below.
Read more about WH Jackson here.
2. Dorothea Lange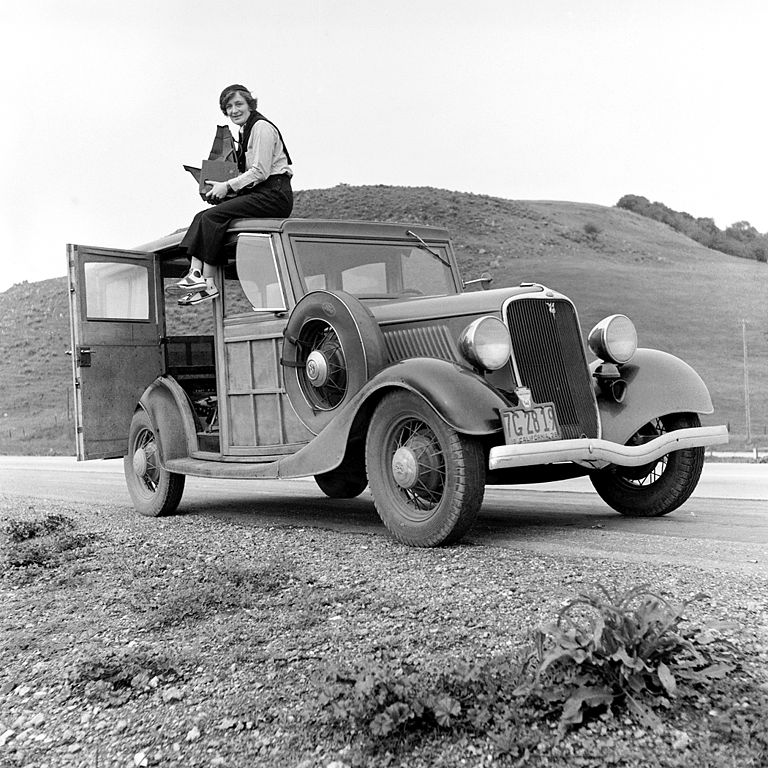 Lange was born Dorothea Nutzhorn in Hoboken, N.J., in 1895. At the age of 12 she took on her mothers maiden name after her father abandoned the family. She is most notable for her Depression-era work for the Farm Security Administration, which showed the effects of the Great Depression on migrant farm workers. Lange's work has a large influence in the field of documentary-style photography.
One of her most famous photos is "Migrant Mother," below, depicting migrant worker Florence Thompson and three of her many children.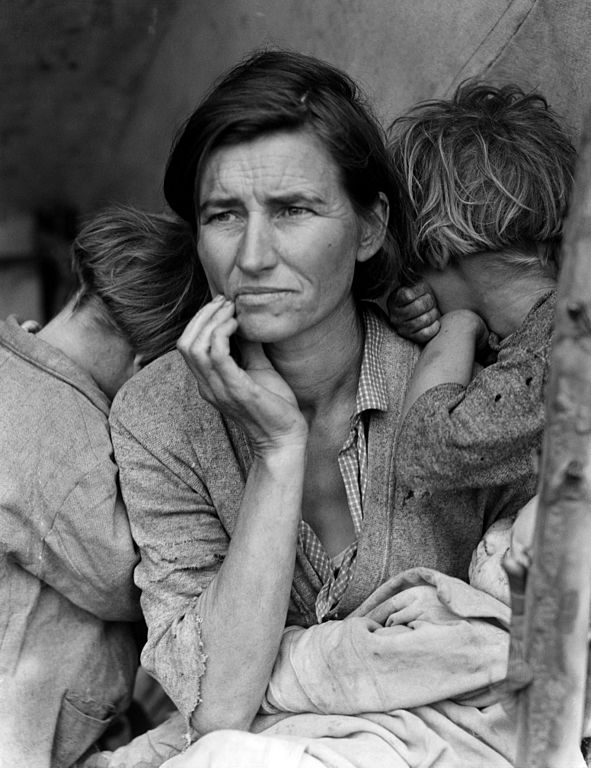 Read more about Dorothea Lange here.
3. Alfred Stieglitz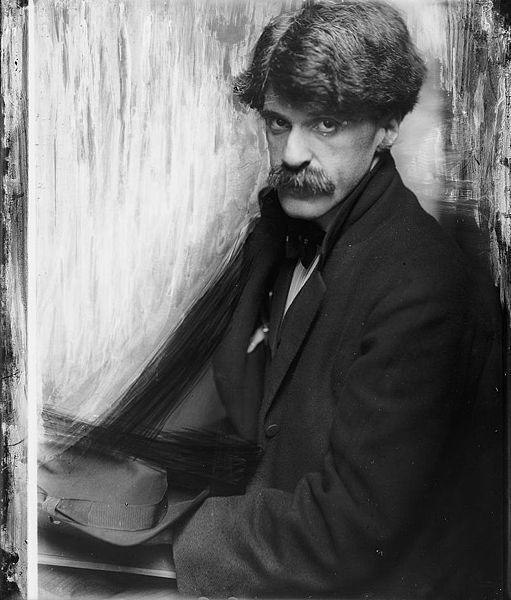 Stieglitz was an American photographer and art promoter who worked tirelessly over his 50-year career to gain the acceptance of photography as a legitimate art form. Below is one of his own photographs, made in Venice in 1864.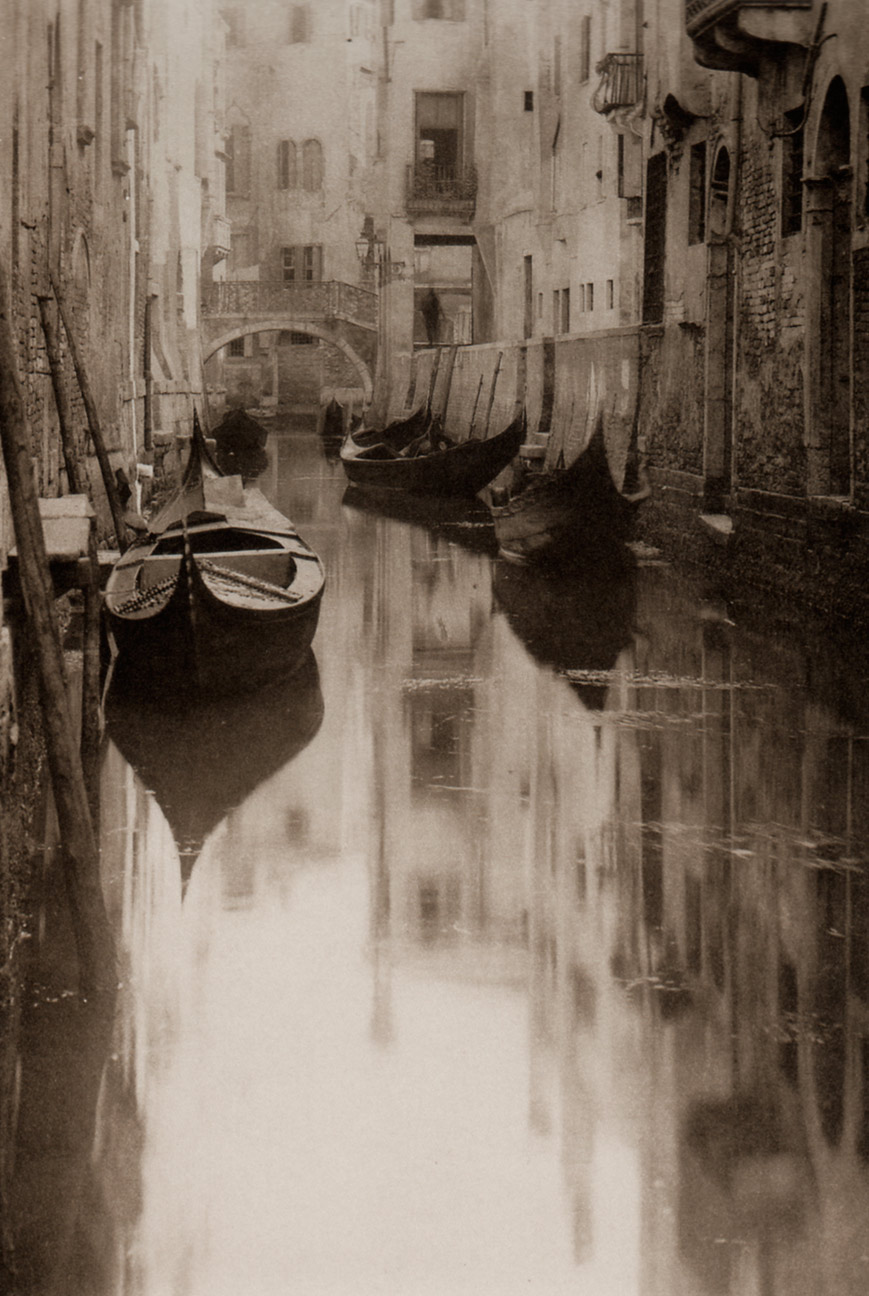 Born in 1864, also in Hoboken, N.J., he was the first born into a family that would eventually have seven children. In 1881 his father sold his business and moved the family to Europe, hoping his son would get a better education abroad. During this time, Stieglitz met German artists Adolf von Menzel and Wilhelm Haseman, who both showed the young Alfred it was possible to make art from nature directly through photography.
Upon his sister's death he returned home to the U.S. in 1890. Having learned a considerable amount about photography in Europe, he was already a very talented photographer. He won numerous awards and became a regular contributor to The Amateur Photographer Magazine, eventually becoming the co-editor in 1893.
Later, in a long career as an artist, photographer and art promotor, Stieglitz mounted one of the first exhibitions of the next famous photographer, one you might be more familiar with.
Read more about Alfred Stieglitz here.
4. Ansel Adams
Come on, you didn't think I wasn't going to include at least one photographer everyone has heard of, did you?
Ask any person on the street to name a landscape photographer and I bet 99 percent of them say "Ansel Adams" or "What?" His name is so deeply associated with this genre of photography for a very good reason. His iconic black and white images of the American West, Yosemite National Park in particular, showcase his contributions to, and innovations of, the art of photography.
Not only famous for his photographs, Adams, along with fellow photographer Fred Archer, developed the Zone System, as a way of ensuring proper exposure in a photograph.
Having died in 1984, Adams left an extensive body of work that helped to define iconic landscape photography. Also notable for many famous photography-related quotes, including one of my favorites, "The single most important component of a camera is the 12 inches behind it!" Think about that when considering whether or not a better, more expensive camera will improve your photography.
As he is so well known for his grand scenic landscape images, I thought I'd include a lesser known, less "grand" detail shot of leaves photographed in Glacier National Park.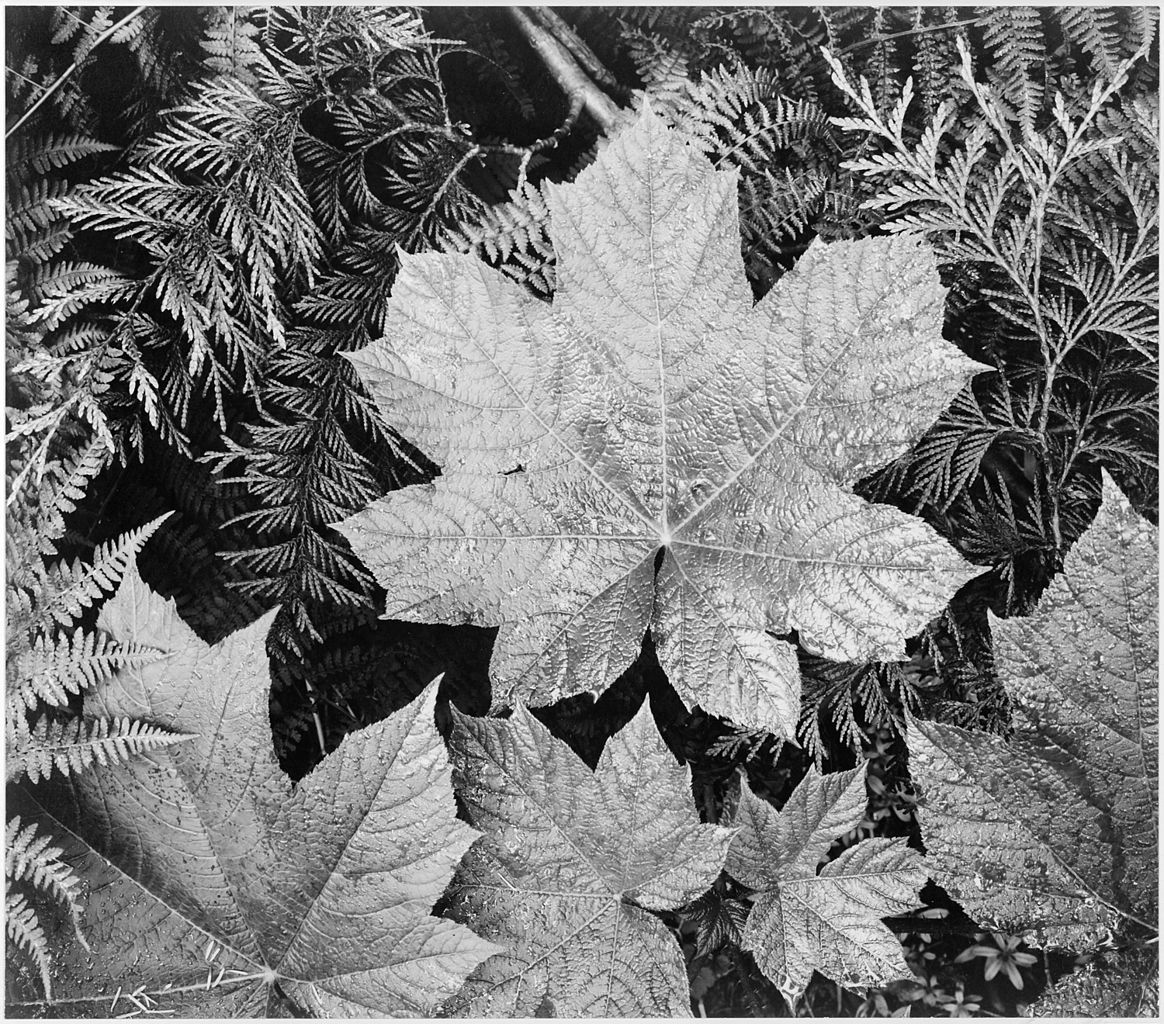 Read more about life and career of Ansel Adams here.
Who is your favorite famous photographer? Let us know in the comments!
Special Savings on Popular Photography Classes
Learn from the best instructors. Get up to 33% off classes you can watch anytime, anywhere, forever.Enroll Now to Save »