How many famous French couturiers can you name? I posted about the history of couture before, and while it's true that the number of couture designers is decreasing due to the production costs of couture collections, many are still stitching away.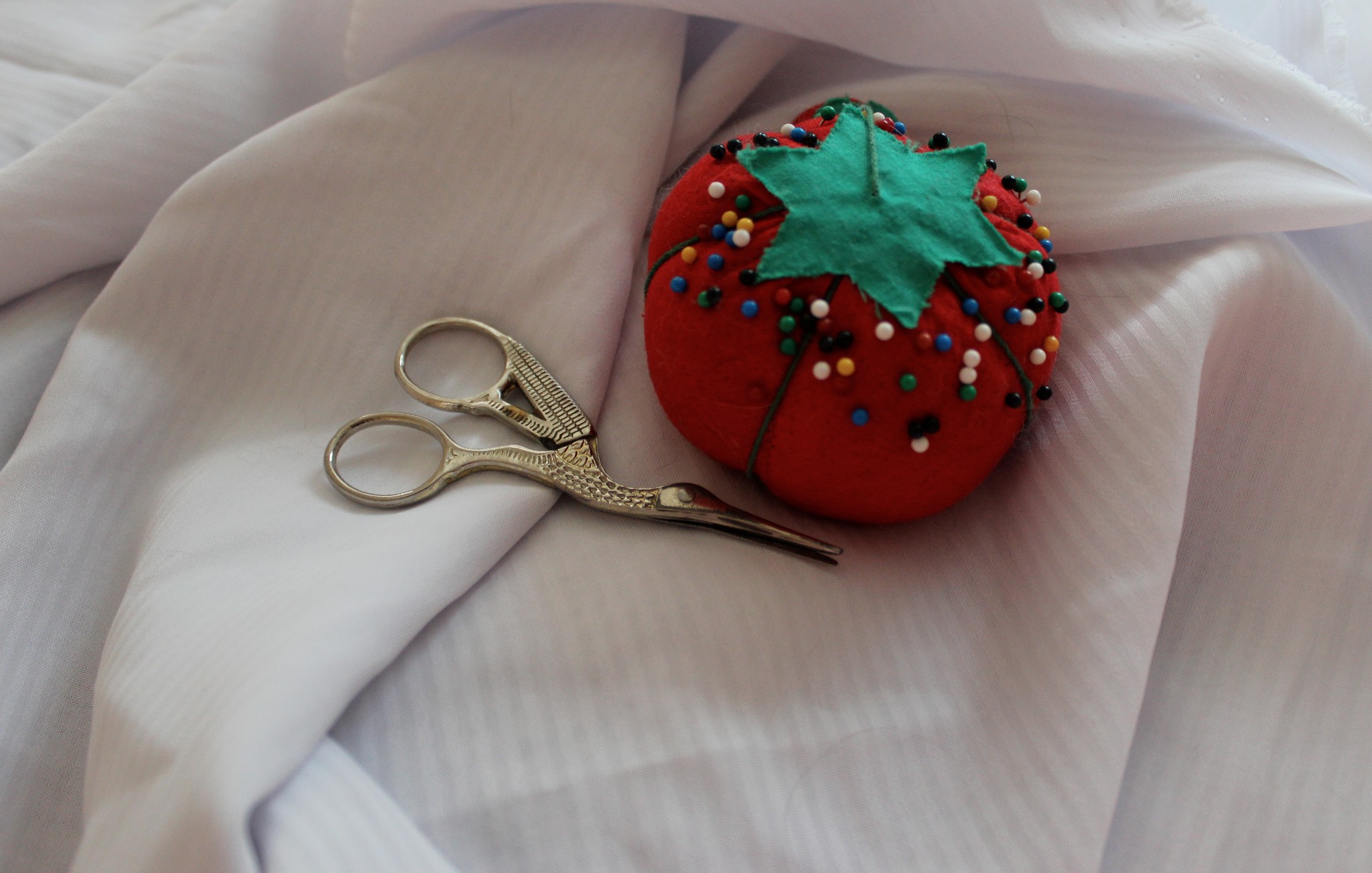 Here are some of the current famous French couturiers and couture houses:
Chanel was founded in the early 20th century by Gabrielle "Coco" Chanel, who changed the fashion industry forever with the introduction of the "little black dress." The House is also well known for the Chanel suit, of course, which is an excellent example of couture sewing techniques.
Founded by Christian Dior in 1946, The House of Dior is known for launching the "New Look" in 1947, which helped to reestablish Paris as the center of fashion following World War II, and for starting the career of designer Yves Saint-Laurent when he was promoted to artistic director after the death of Christian Dior in 1957. Dior's recent haute-couture collections under designer Raf Simons have been extremely well received, even being called "the new couture."
Perhaps best known for dressing Audrey Hepburn in Breakfast at Tiffany's, Sabrina and How to Steal a Million, the House of Givenchy is still a popular luxury brand. The womenswear line has been headed by such notable designers as John Galliano and Alexander McQueen.
Launching its haute-couture line in 1997, Jean Paul Gaultier is relatively new to the couture scene. A self-taught designer, he has drawn inspiration for his couture designs from different cultures across the globe.
Anne Valérie Hash worked for Chanel, among others, before designing her own collection in 2001. She got her start designing bridal gowns.
After beginning his career working for other well-known fashion designers such as Thierry Mugler, Franck Sorbier presented his first collection in 1987, which garnered the attention of major department stores in the United States and Japan. He achieved haute-couture status in 2005.
Adeline André worked on haute-couture collections for Dior before forming her own fashion house in 1981. André is the innovator behind the "three sleeve hole," which is registered with the French National Intellectual Property Institute.
While the majority of couturiers are French, there is a handful of international designers making a big impact on the scene.
Elie Saab is a self-taught Lebanese fashion designer known for dressing royalty and celebrities alike. At the beginning of his career, he was known for bridal couture, but now you're more likely to see his designs on the red carpet.
Italian designer Valentino Garavani has had a lengthy career in fashion, beginning in 1949. By the mid-1960s, he was dressing socialites and royalty. Valentino officially retired in 2008, but his atelier continues to produce couture collections each season.
Giorgio Armani is notable for being the first fashion designer to ban models with a body-mass index of less than 18. He is also lauded as being the most successful fashion designer to come out of Italy. More recently, Armani has designed avant-garde ensembles for Lady Gaga. His couture line is called Armani Privé.
The Italian House of Versace was founded in 1978. Founder Gianni Versace was murdered in 1997, but his sister, Donatella, now serves as the head of design. Versace is loved by many celebrities, including Elton John, Beyoncé and Jennifer Lopez. The company also operates a line of luxury hotels.
Interested in learning construction techniques from a couturier? Check out The Carefree Fly-Front Coat and Jean-ius! Reverse Engineer Your Favorite Fit, both taught by couturier Kenneth D. King. You may also enjoy our post on couture sewing books.
Are you inspired by couturiers and couture designs? Let me know in the comments!