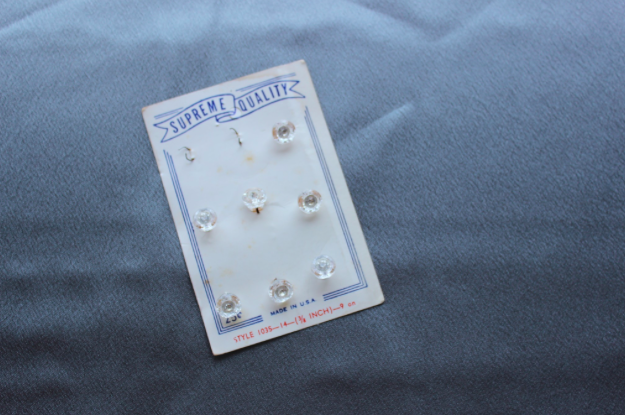 Haute couture is a fancy French term for "high sewing" or "high dressmaking." Haute couture items are made for a specific customer, and are therefore custom-fit. Haute couture garments are sewn from expensive fabric and involve time consuming, hand-sewn techniques.
The term haute couture is actually a protected term these days, so not just anyone can call themselves a couturier. The list changes by the season, and there has been a decrease in the number of couturiers in recent years due to the high cost of couture production.
The first of the famous couturiers was Charles Frederick Worth, an English fashion designer in the mid-nineteenth century. After relocating to Paris, France and finding work in a drapery shop, Worth entered the fashion business when he began making dresses for his new wife, Marie. When others began wanting copies of the designs he created for Marie, he opened a dressmaking shop. He soon attracted the attention of the rich and famous, which gave him more than enough work (he would actually turn customers away).
He revolutionized the dressmaking industry by holding fashion shows 4 times a year and having his customers select from his designs. The dress would then be made up in their choice of fabric and tailored to their measurements. The practice in the dressmaking industry at this time was that the customer dictated the design. Worth is also the designer credited with being the first to add labels to his garments, so think of him the next time you check a label while you are shopping.
After his death, Worth's work was continued by his two sons. Since then, there have been many other famous couturiers, many of whom you have probably heard of (even if you haven't studied fashion design).
Chanel: Gabrielle Chanel, a French designer in the early 20th century, is well-known for many things, including the original "little black dress" and her use of jersey fabric to design comfortable, affordable clothing for women. The Chanel suit (a knee-length skirt and cardigan-style jacket, made from wool) is illustrative of Chanel's haute couturier.
Dior: A couture house from its founding in 1947, Dior made a huge impact on the fashion industry when it began licensing its name for luxury goods such as handbags and scarves. Although this irked the powers that be at the French Chamber of Couture because they felt it degraded the haute couture image, the move was extremely profitable and all couture houses soon followed suit.
Jean Paul Gaultier: Gaultier is well known for being the man behind Madonna's iconic cone-shaped bra back in 1990. He has a reputation for being a bit of a rebel, and even his couture designs are quite unexpected.
Lanvin: Jeanne Lanvin founded Lanvin in the early twentieth century and became one of the most influential designers of the 20's and 30's. She got her start by designing dresses for her daughter, Marie-Blanche. Lanvin was known for her mother-and-daughter outfits, and today the house is one of the oldest in operation.
Do you have a favorite couture designer? Let me know in the comments!
Ready to make your own professional garments? Check out couture designer Kenneth D. King's online Bluprint class The Carefree Fly-Front Coat.