I don't plan my sewing based on trends, but I do pay attention to what is popular so that I can try something new at the sewing machine.
This fall brings sewing trends in everything from color to silhouette and prints. There's no need to plan each and every project around what's popular, but we do hope the trends will inspire you to try a new technique, discover a new favorite color, or try a new silhouette that you wouldn't normally wear.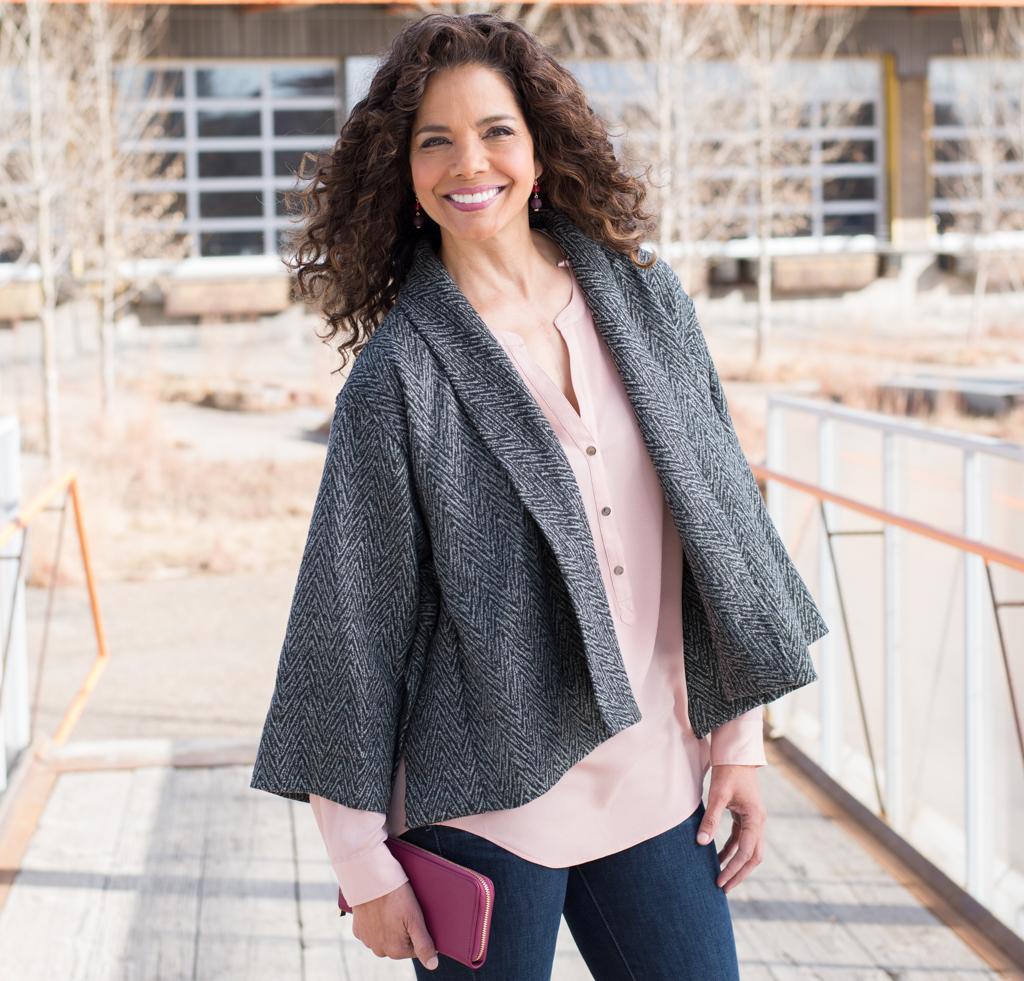 1. Oversized outerwear
Cozy oversized outerwear can be layered on top of simple, straight lines for a polished look. The Sewing Workshop Ikina Jacket Kit, pictured here, can be dressy or casual, depending on what you pair it with. Plus, there's no lining to sew, making the piece come together much faster than your usual outerwear.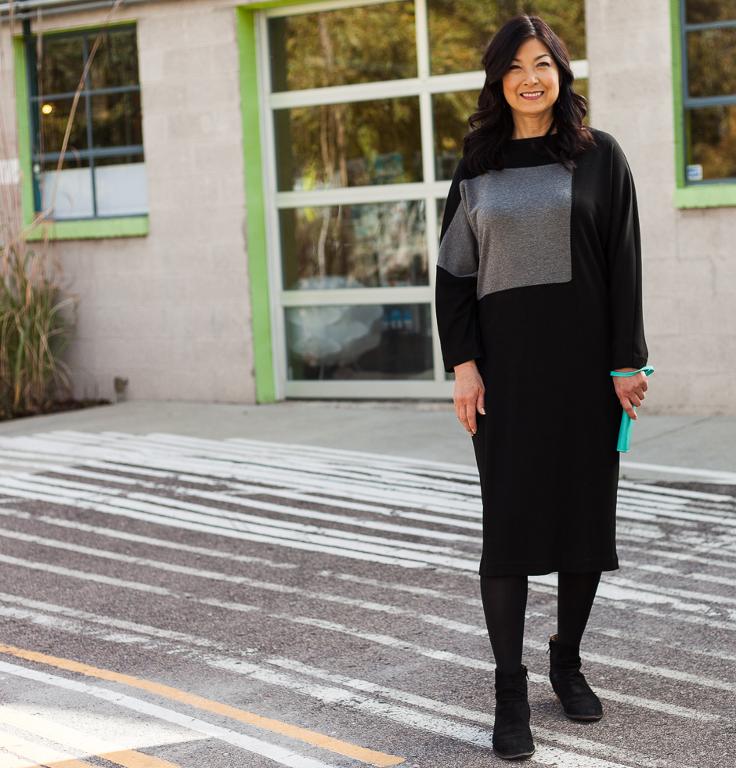 2. Mod blocking
Whether it's with bold colors or neutrals, mod color blocking is a great way to add visual interest to even the simplest cuts. This Mod Block Sweater Dress gives you the trendy mod block in the form of a soft, comfortable sweater dress that you can wear in fall and winter. I love how it looks here paired with ankle boots. If it's an unusually warm fall day, you can even skip the leggings or tights and wear it with bare legs.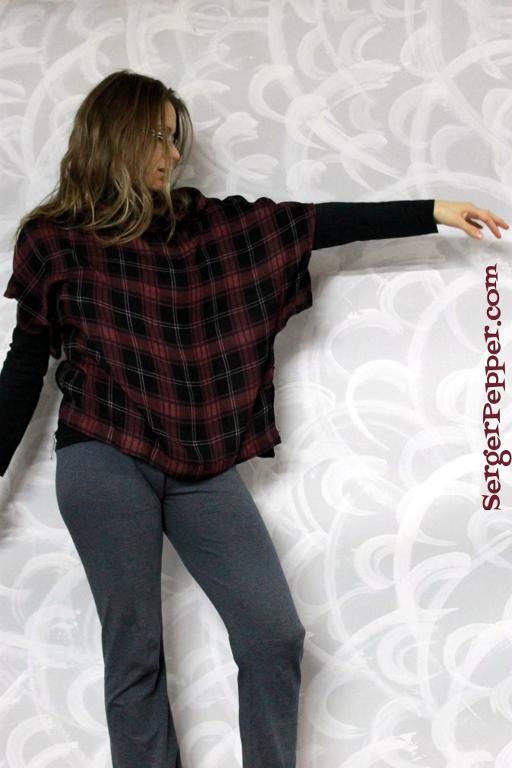 Photo via Craftsy member Serger Pepper
3. Plenty of drape
It's all about being cozy this fall! Along with oversized outwear comes lots of relaxed draping. The Sheer Plaid Top pictured here is simple enough for beginners while still looking trendy when layered on top of your basic tops. The pattern comes with plenty of tips for how to wear this piece, including pairing it with a belt if you prefer a bit of cinching.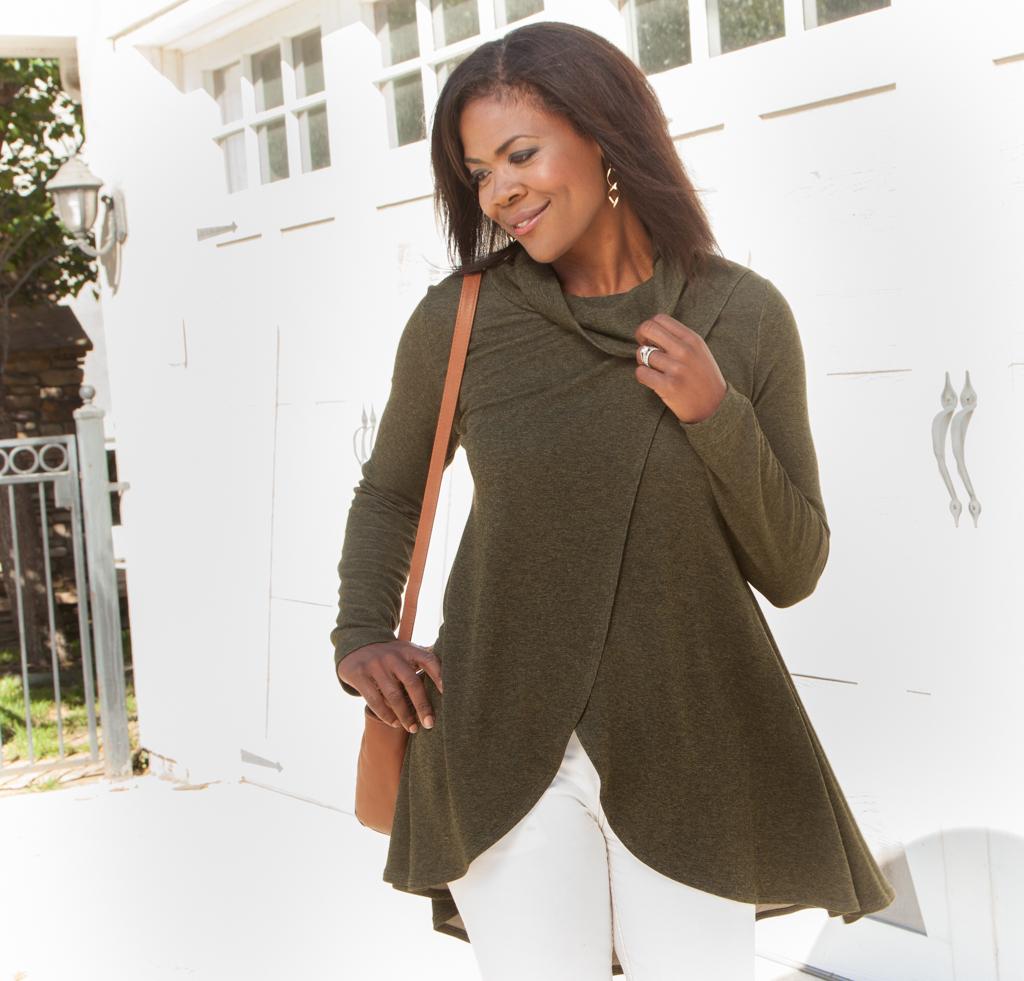 4. Earthy neutrals
The Pantone Fashion Color Report for Fall 2015 highlighted earthy neutrals alongside a few bolder colors as trends for this season. The Evergreen color in this Around Town Tunic Kit is similar to Pantone's Dried Herb pick and is the ideal layering piece for fall. I would wear this one through winter, too, with my coat added as the top layer. It would also be a great piece to keep in the office to throw on when you're chilly.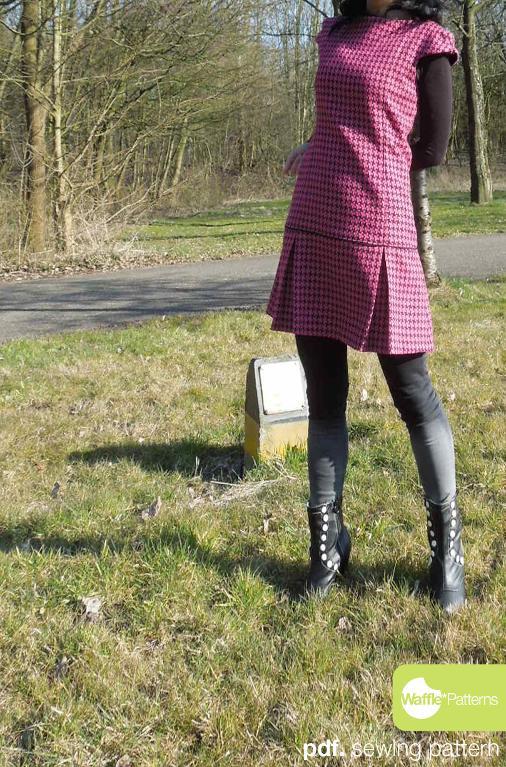 Photo via Craftsy member Waffle Patterns
5. Pleats and drop waists
This Mini Dress – Brownie pattern has two trends that I've noticed this fall: pleats and a dropped waist. You can see from the photo above how easy it is to layer this piece for any temperature. The long sleeves underneath help you avoid layering on top of that beautiful fabric, while boots and leggings provide extra warmth without too much fuss. If you're only interested in the pleat trend, you can work up a simple pleated skirt instead of an entire dress.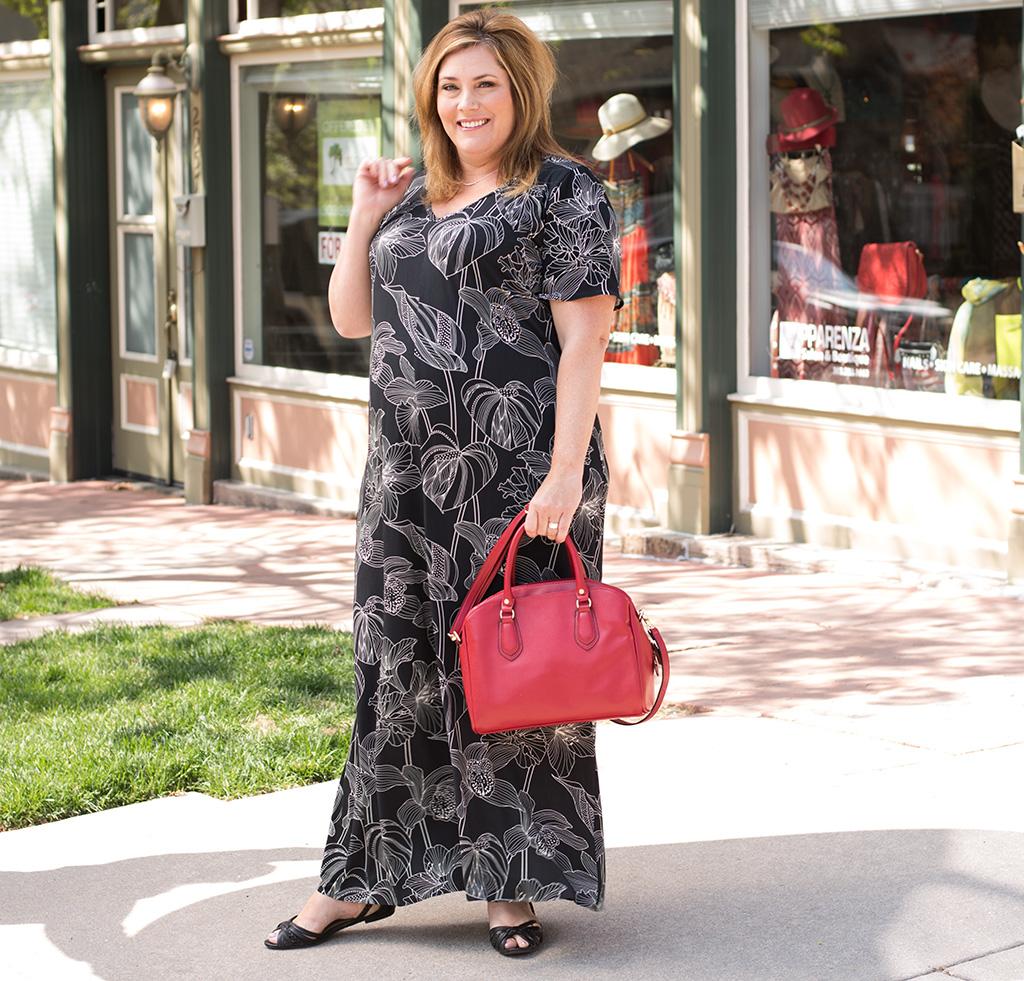 6. Maxi dresses
Maxi dresses aren't just for the summer. Choose the right fabric and the right sleeve length or layering piece to take that trend right into fall. This Style Arc Jacinta Maxi Dress Kit would look great with a denim jacket on top. When summer rolls around again, you can pull this dress out of the closet and wear it again!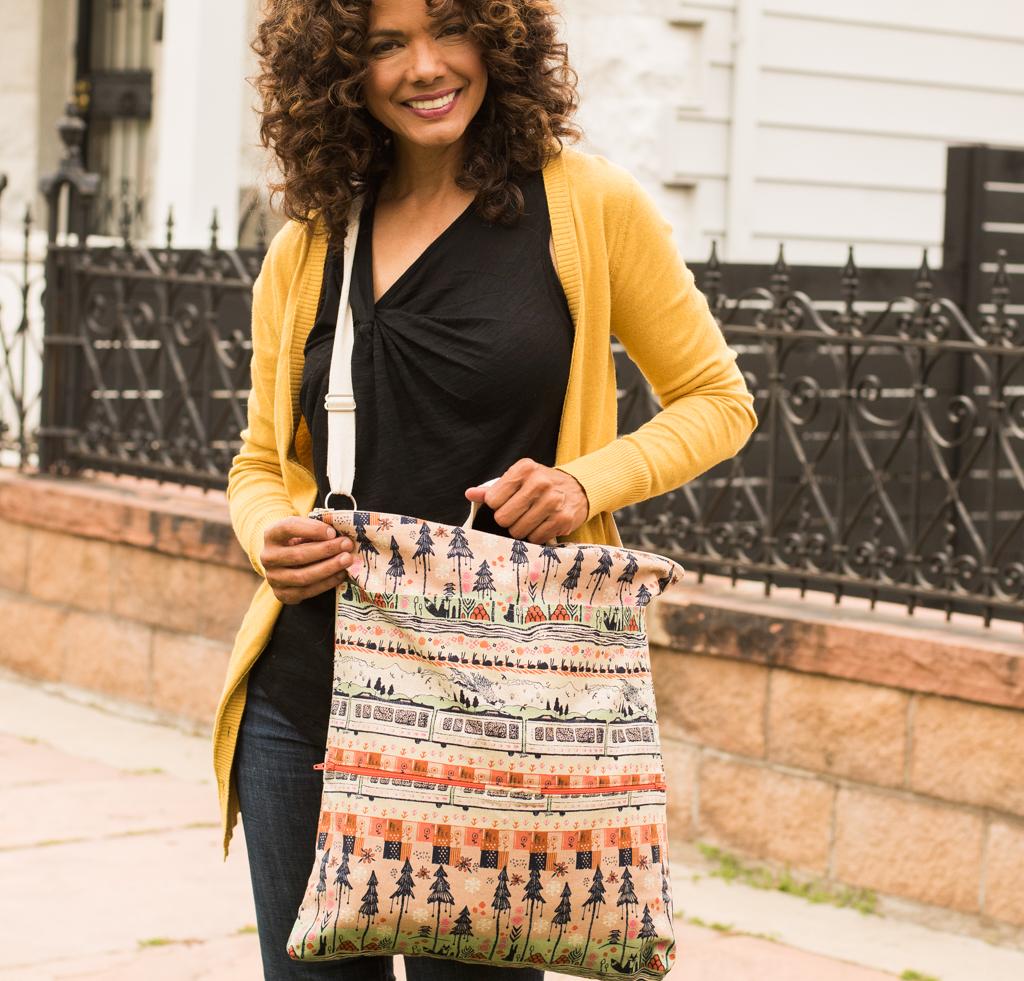 7. Fun prints
Flowers, animals, toys — nothing is off limits when it comes to fun fabric, even in fall. The Sewing Workshop Downtown Bag Kit's Trainride Dusty Pink option has plenty of trees and other plant life to remind you that fall can be just as cozy and beautiful as summer. We've also spotted fabric with old-school viewfinder toys, vintage roses, and even galloping mustangs.
Do you plan your sewing around trends or ignore them? Are there any trends you're excited about this fall?