The Pantone Fashion Color Report for Fall 2014 is here, and we couldn't be more excited to knit and crochet these fabulous colors into our fall projects!
Knitters and crocheters get in the habit of using the same colors again and again in our projects. (For me, those colors are blue, green, and purple!) The Pantone Fashion Color Report is a great time to take a look at a few colors that you might not normally consider.
Ready to be adventurous in your color choices? Finding yarn colors similar to the Pantone palette couldn't be easier!
Take a look at some yarns available right here on Bluprint that match the Pantone Fashion Color Report for Fall 2014.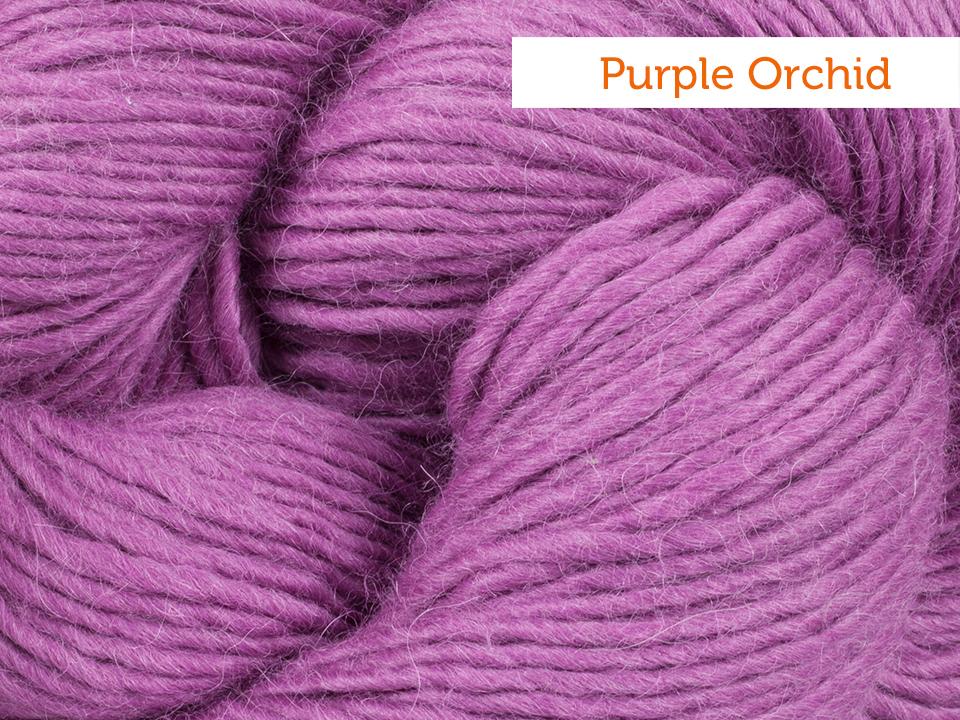 Radiant Orchid
You might remember Radiant Orchid from the Pantone Fashion Color Report for Spring 2014. Since Radiant Orchid is the Pantone Color of the Year for 2014, Pantone incorporated it into both the spring and fall palette. If you didn't get an opportunity to knit or crochet with it in spring, you're getting another chance!
Nothing says fall like the cozy combo of alpaca and wool. This Cascade Highland Duo yarn offers a beautiful orchid that's similar to the Pantone color.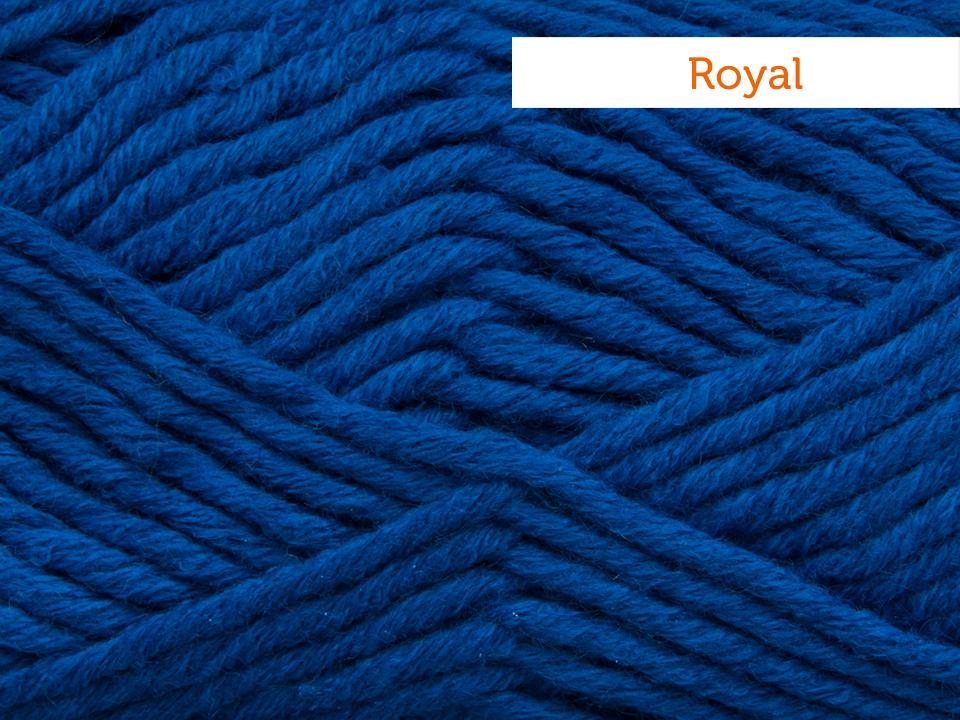 Royal Blue
"Evocative and dignified" according to the Pantone Color Report, this royal blue would look lovely when paired with any of the other Pantone fall colors. Try this Schachenmayr yarn that's acrylic and wool. It's chunky, so any project you knit or crochet with the yarn will work up quickly.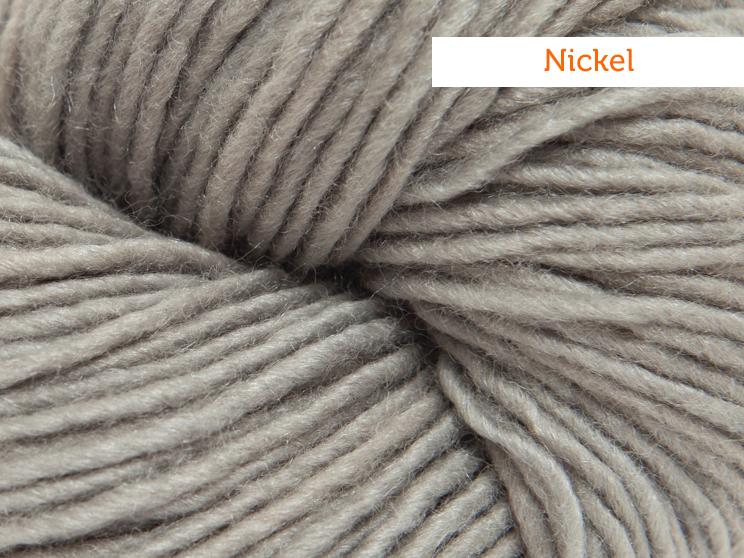 Aluminum
Every color palette needs a neutral, and the steel color of the Aluminum that Pantone chose for this season will pair well with nearly anything in your wardrobe. I especially love it for accessories since it matches both my medium- and heavy-weight coats.
This Manos Silk Blend yarn is manufactured by The Manos Cooperatives, part of the World Fair Trade Organization. In fact, every hank of yarn you purchase helps a woman in Uruguay support her family!

Aurora Red
A mercerized cotton with a pretty sheen? Yes, please! We all need a bit of shine in the dreary winter months, and this yarn is perfect for just that. The Pantone report describes their Aurora Red as "a more sophisticated shade that adds verve and spark." This color would look super classy as an accessory paired with neutral outerwear — or paired with some of the other colors in the Pantone fall palette!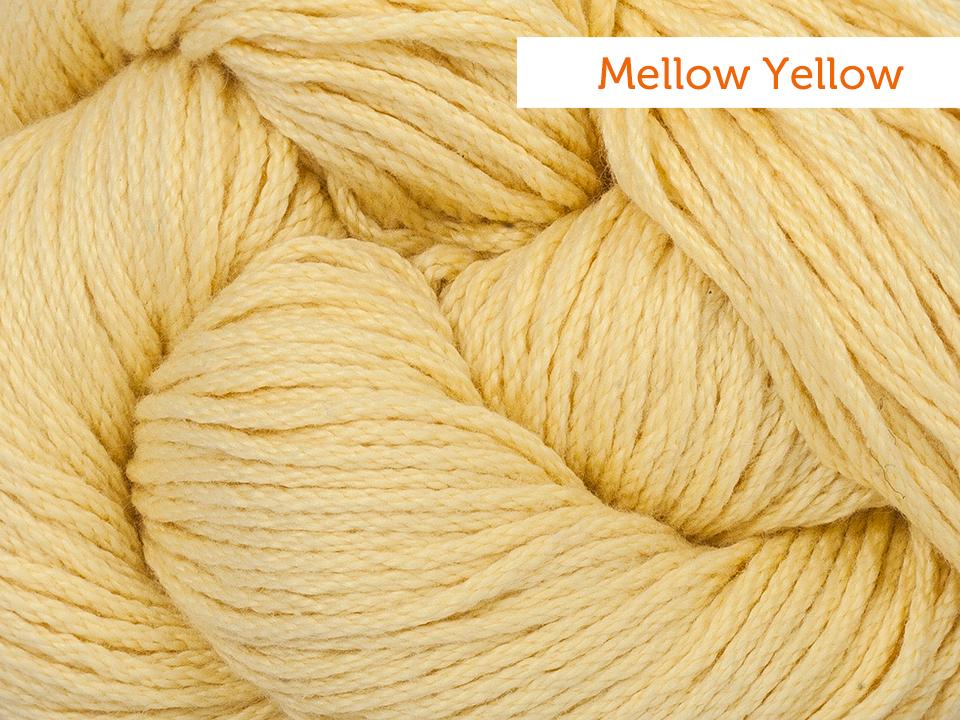 Misted Yellow
I've always found it difficult to wear yellow, but pairing it with the other Pantone colors makes it easier to pull off. Pantone included this color as a little ode to the spring to come. This Mellow Yellow is a similar hue of yellow — not too bright, not too mustard-y — plus, it's machine washable.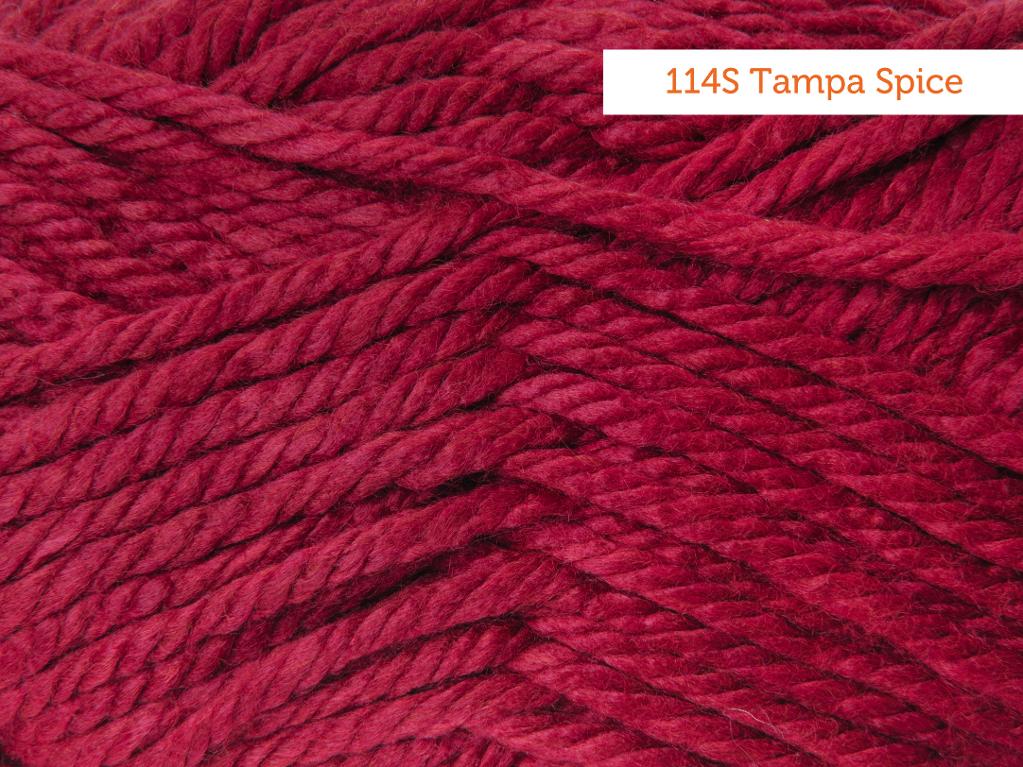 Sangria
Pantone describes their Sangria color as an "exotic red." If you're not crazy about the Aurora Red, try the Sangria instead. If you don't usually knit or crochet with red, this is a nice way to warm up to it! This Lion Brand Hometown USA color has that same purple-ish hue that the Pantone Sangria does.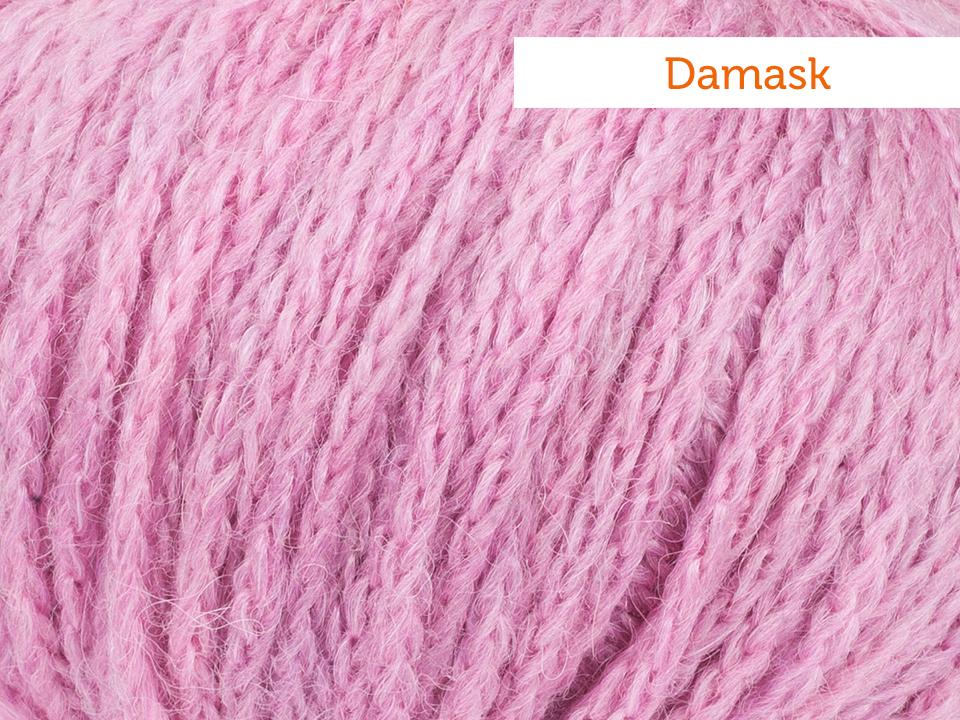 Mauve Mist
Pantone describes their Mauve Mist as a "romantic and elegant purple shade." This alpaca/merino wool/nylon blend Rowan Lima yarn provides just that! I can picture knitting up some beautiful cold-weather accessories with this one!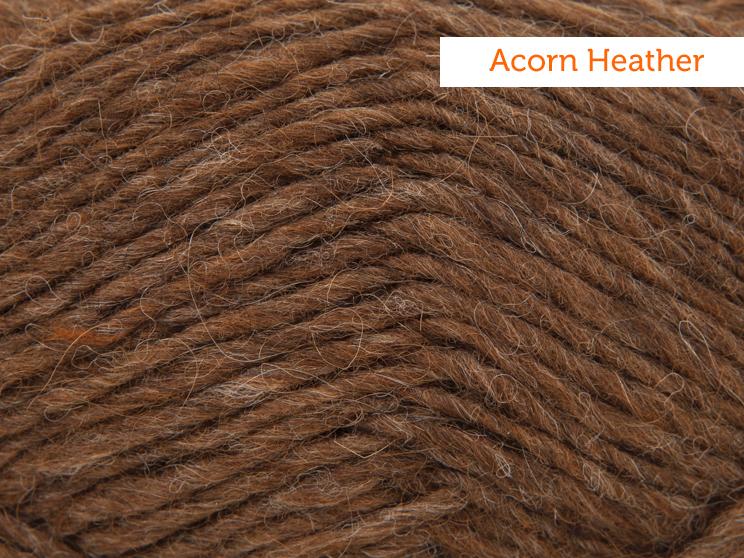 Cognac
Cognac is another neutral in the fall palette. Pantone says this color is an unexpected color for evening wear. I can totally see this Álafosslopi Icelandic Yarn in Acorn Heather paired with Sangria or Royal Blue! Consider using this with another color in some stranded colorwork or Fair Isle crochet.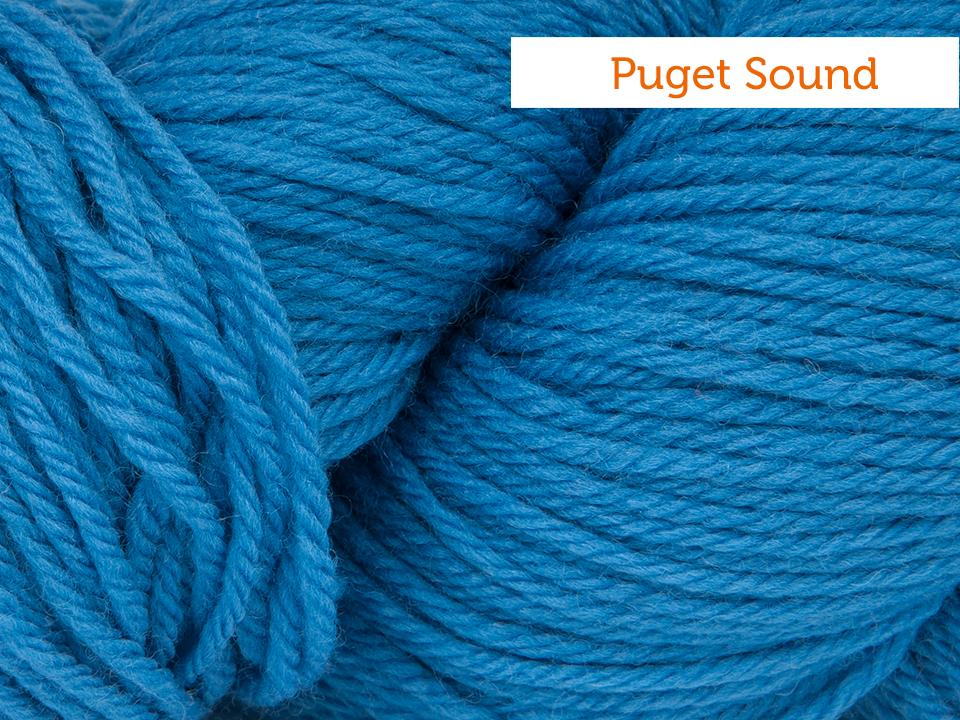 Bright Cobalt
Worsted-weight yarns are handy for such a variety of projects. Try this Cascade 200 wool as a substitution for Pantone's Bright Cobalt color. Pantone chose this color along the Royal Blue and suggest pairing it with Sangria or Cypress.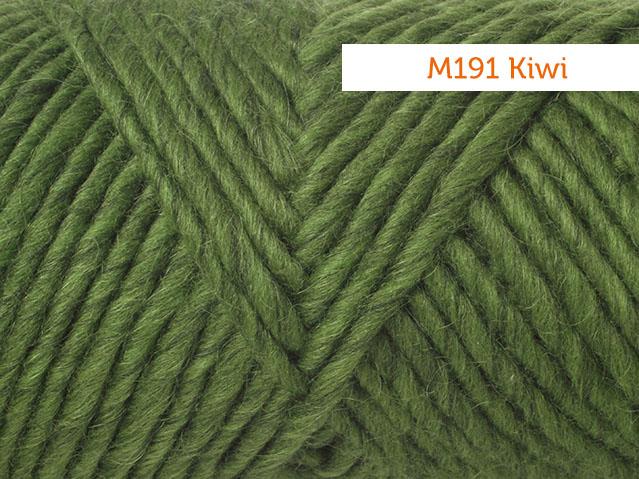 Cypress
This Cypress color just screams fall to me. It's also a little reminder of the green that we say good-bye to in the fall. Pantone suggests pairing this color with either Radiant Orchid or Mauve Mist. This Lamb's Pride Bulky in Kiwi is a wool-mohair blend that has just a bit of that mohair halo that we love so much during cold weather.
What's your favorite color in the fall 2014 report? I like the Bright Cobalt, but I'd like to try stitching with Sangria just to change up my usual color habits.