You may as well get over it. Hat hair season is here, and you're just going to have to deal with it. The good news? There are a lot of warm options besides hats to get you through the cold months ahead. So get your knitting needles out and get cracking on some cute headgear for making it through the chilly season.
The transition from fall to winter is a quick one as we change from light headbands to full-on wool hats that cover as much of our heads and faces as possible.
These Bluprint knitting patterns for fall and winter headwear will get you through both seasons. We just can't promise there won't be any hat hair along the way.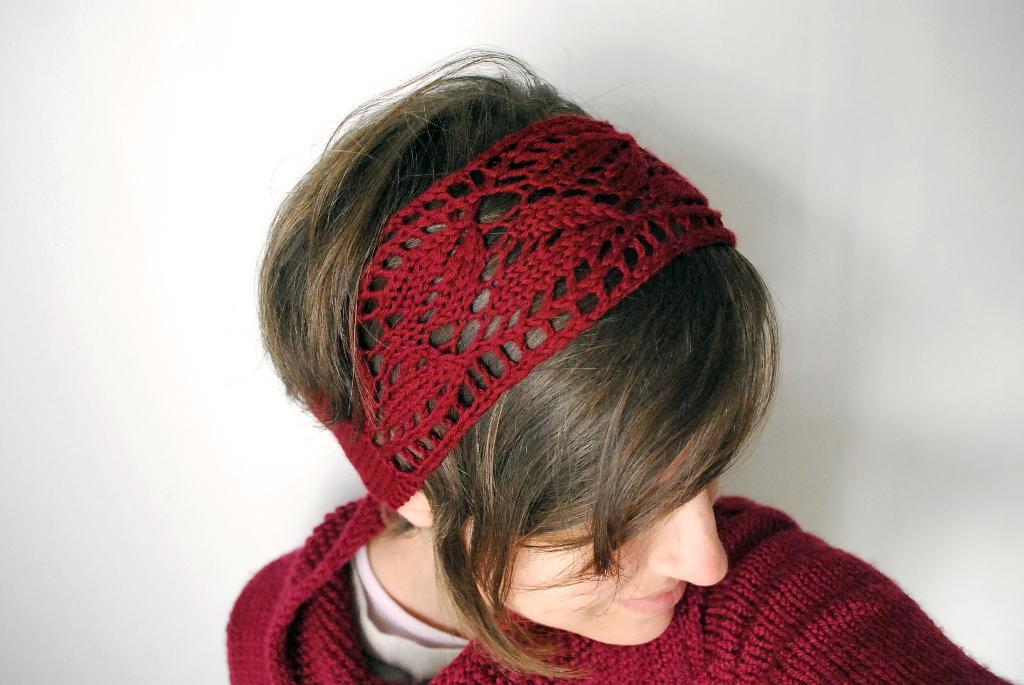 Photo via Bluprint member adriprints
Amaranth Headband
This lace-knit headband is perfect for fall. It's made with sport-weight yarn, so it's not incredibly heavy like your winter headbands and earwarmers. There's even a matching Amaranth Shawl!
Get the pattern.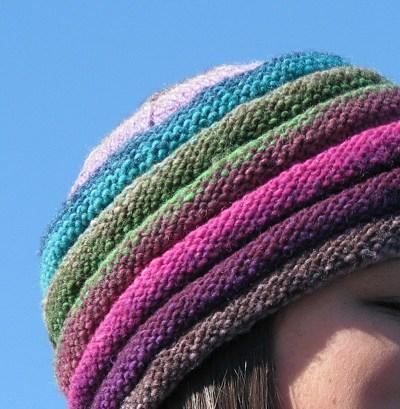 Image via Bluprint member Lucy Neatby
Scrunchie Hat
This hat — a great knit for both guys and girls — was designed by Bluprint instructor Lucy Neatby. The pattern can be changed from a hat to a headband by simply omitting the crown, and it's a great project for using up your favorite palette of scrap yarns.
Got lots of leftovers? See 8 more ideas for using up your scrap yarn here.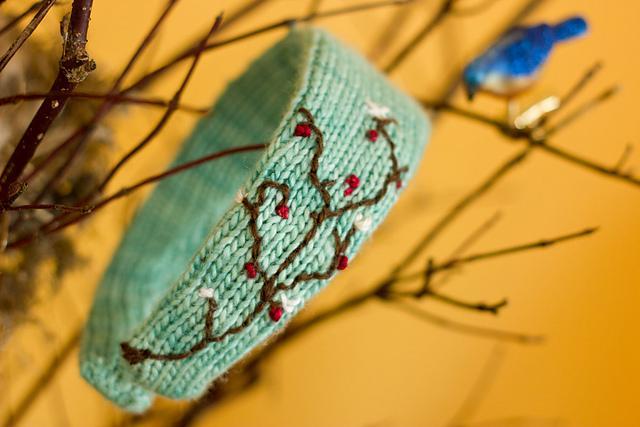 Photo via Bluprint member Avrellynrose
Blossom Headband Cover
Cover up a plain headband with this knitted one that will test your embroidery skills. No need to go shopping to complete this project. You probably have enough scraps in your stash to knit the entire headband.
Get the pattern.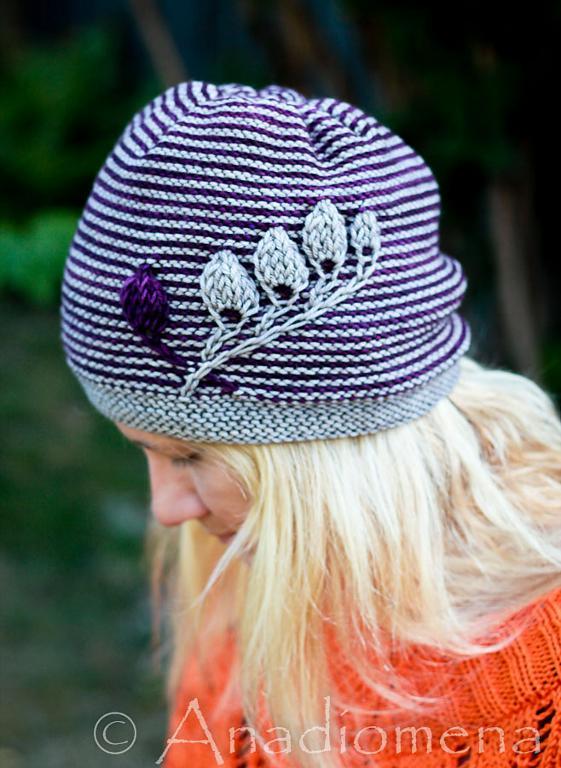 Photo via Bluprint member Anadiomena's Designs
Alize Hat
This seamless hat is another good stash buster. You can create different looks depending on the color palette you use. Pastels soften the look, while brighter yarns give it more of an edge. Skip the embellishments to make the design more masculine.
Get the pattern.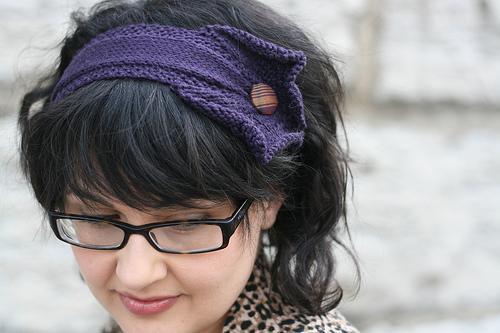 Photo via Bluprint member The Sweatshop of Love
Twin Cities Headband
I dare you to not fall in love with the ruffle and button closure on this headband. The seed stitch border ensures it stays where it should be, instead of rolling under and messing up your hair.
Get the pattern.
.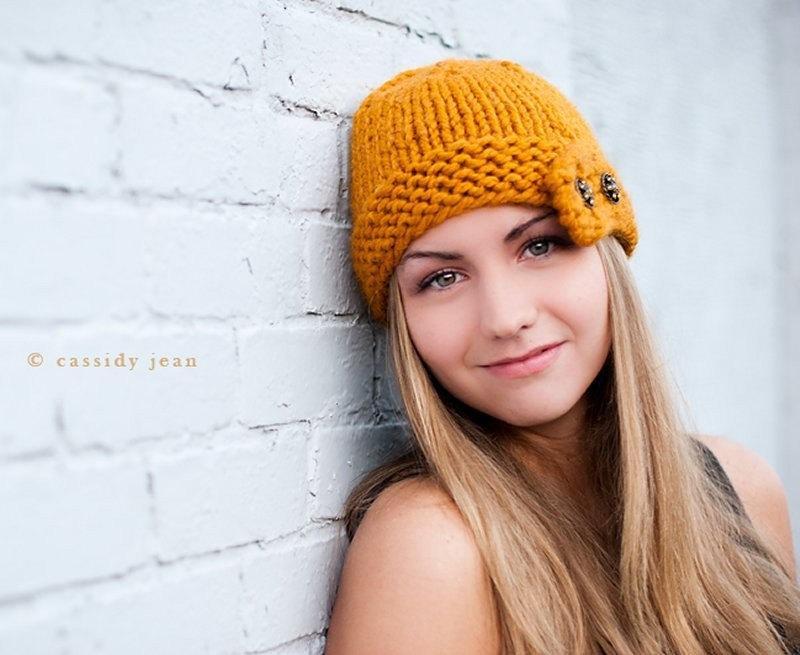 Photo via Bluprint member Pixiebell
Chunky Cloche Hat
Dig out your favorite chunky yarn from the bottom of your stash and make this classic cloche hat. You can go for a more neutral color if you'd like, but I love the idea of wearing a bright yellow when the days get dreary.
Get the pattern.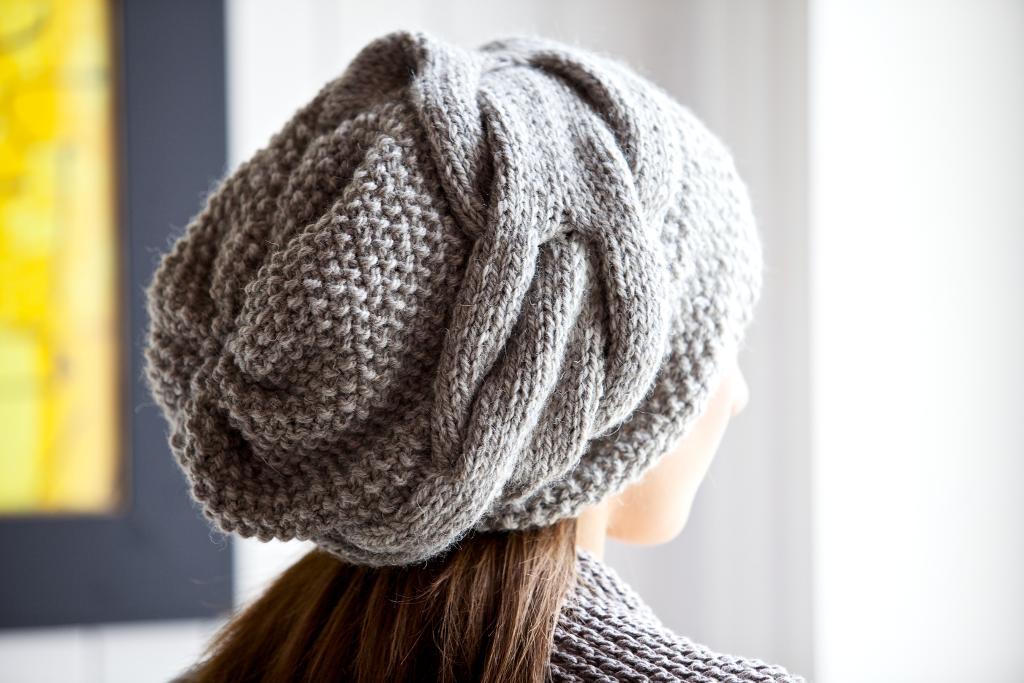 Photo via Bluprint member Jo Storie Hand Knits
Cove Hat
Designer Jo Storie describes this hat as slouchy and oversized — both words that just scream cozy. Beginners who know how to cable should have no problems tackling this project.
Get the pattern.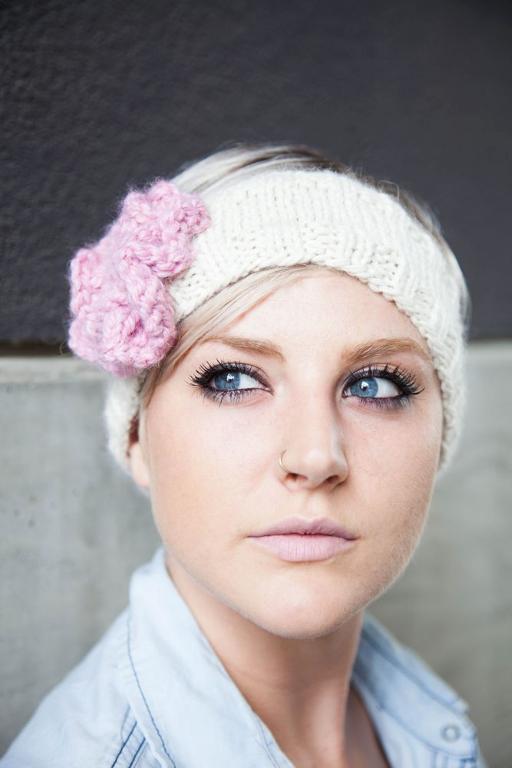 Photo via Bluprint instructor Stefanie Japel
Trendy Headband
Knitting all these in-the-round hats means you'll need to brush up on your circular knitting skills. Stefanie Japel has just the class for you. Knit Lab: In the Round covers knitting with circulars, double-pointed needles, the magic loop method, and more. You'll make a headband, a cowl, fingerless gloves and a hat.
Get more info about the headband project.
What's your go-to headwear in the fall and winter?