Few designs say summer like a pretty eyelet. Eyelet is made up of a pattern of yarn over and k2tog that creates small holes in the knitted fabric. Never thought you'd be purposely leaving holes in your knitting, did you?
And before you beginners faint at the thought of trying the yarn over, don't fear. One of the first sweaters I ever knitted had an eyelet design, and I survived it just fine.
Dive in and give yarn overs a try with one of these Bluprint eyelet knitting patterns.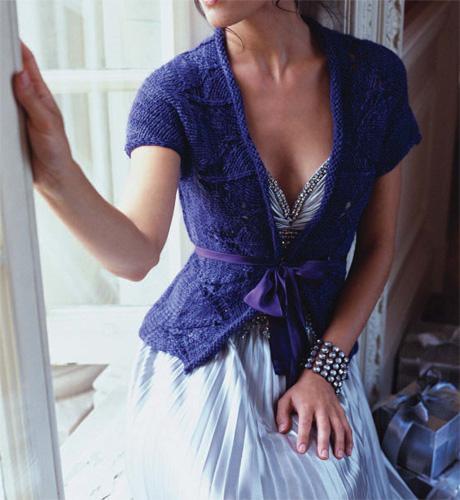 Photo via Bluprint member Vogue Knitting
Eyelet front vest
Eyelet frames the edges of this romantic vest. Wear it over a dress when you suspect a chill. I love the final touch of the ribbon threaded around the waist as a tie. I could see this as a transition piece into fall, too. You could even pair it with long sleeves.
Get the eyelet front vest pattern here.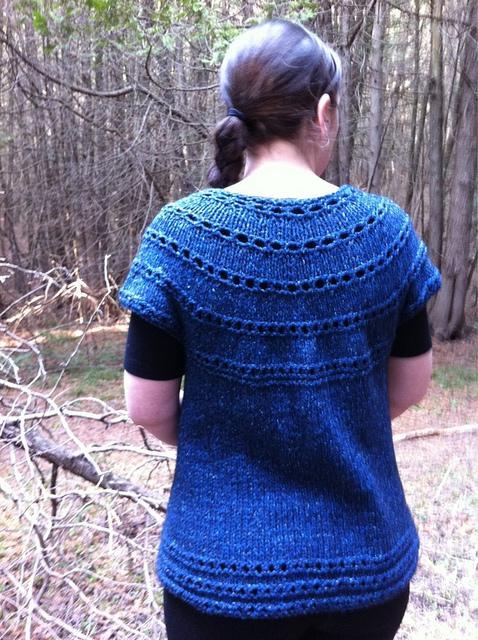 Photo via Bluprint member ashkearns
Grommet eyelet ridge cardigan
Eyelet is all over this cardigan, from the yoke right down to the hem. This piece is perfect for knitters who like instant gratification. The cardi is knit with a bulky-weight yarn and large needles, ensuring you finish it quickly. Plus, the entire cardigan is knit in one piece, so there's nothing to do at the end except weave in your ends!
Get the grommet eyelet ridge cardigan pattern here.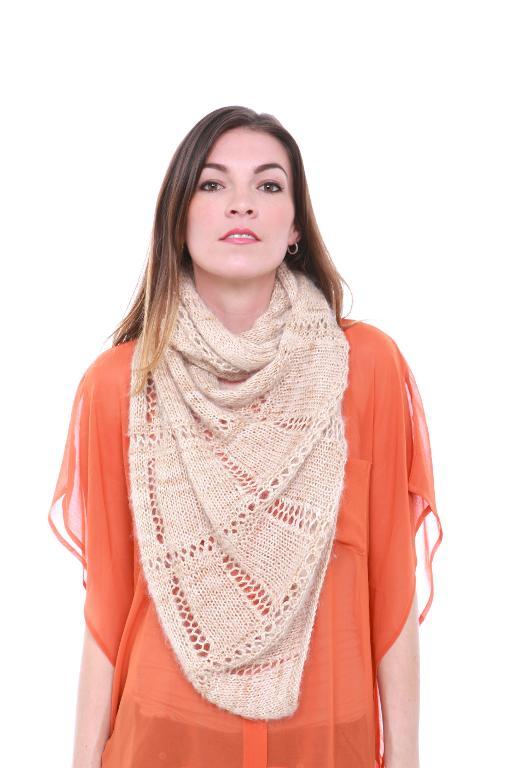 Photo via Bluprint member BeSweet
StevenBe cowl and ponchini set
Eyelet is already delicate, but pair it with a lacy yarn and it's really elegant! There are two patterns in this set, one for a cowl and another for a ponchini, (Yep, a ponchini is like a mini poncho). No matter which you choose, you'll have plenty of practice with those yarn overs!
Get the StevenBe cowl and ponchini patterns here.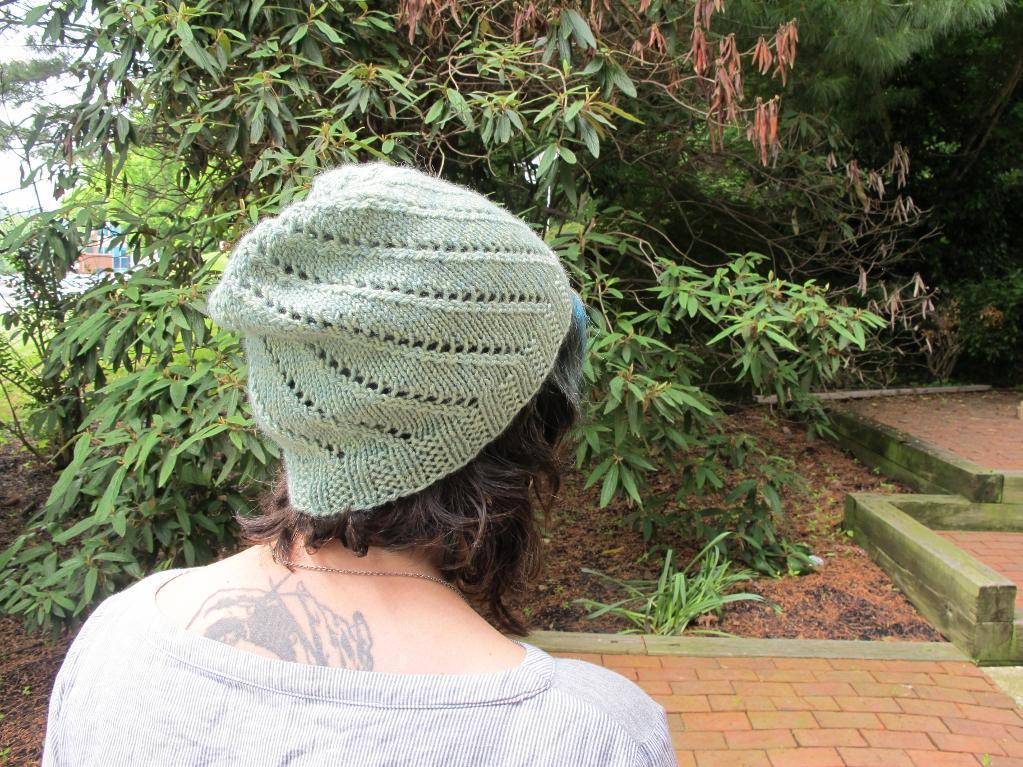 Photo via Bluprint instructors Kate Gagnon Osborn and Courtney Kelley
Spiral hat
I really dig it when designers use eyelet to make a spiral pattern, and this hat is no exception. The pattern for the hat is available exclusively to Bluprint members enrolled in New Directions in Lace: Hats with Kate Gagnon Osborn and Courtney Kelley. Along with this hat pattern you'll get two more lace hat patterns, plus help along the way from Kate and Courtney. The class is perfect for anyone who wants to dig just a little deeper into the world of lace knitting.
Read more about the spiral hat here.
Enroll in New Directions in Lace: Hats here.


Photo via Bluprint member Jill Wolcott
Silica bodice
The eyelet of this garment isn't super noticeable at first. Look closely and you'll see eyelet near the front neck and on the back, plus an eyelet rib that creates that oh-so-popular peplum look that's trending right now. You'll also gain some experience inserting elastic into your knits with that peplum waistband!
Get the Silica bodice pattern here.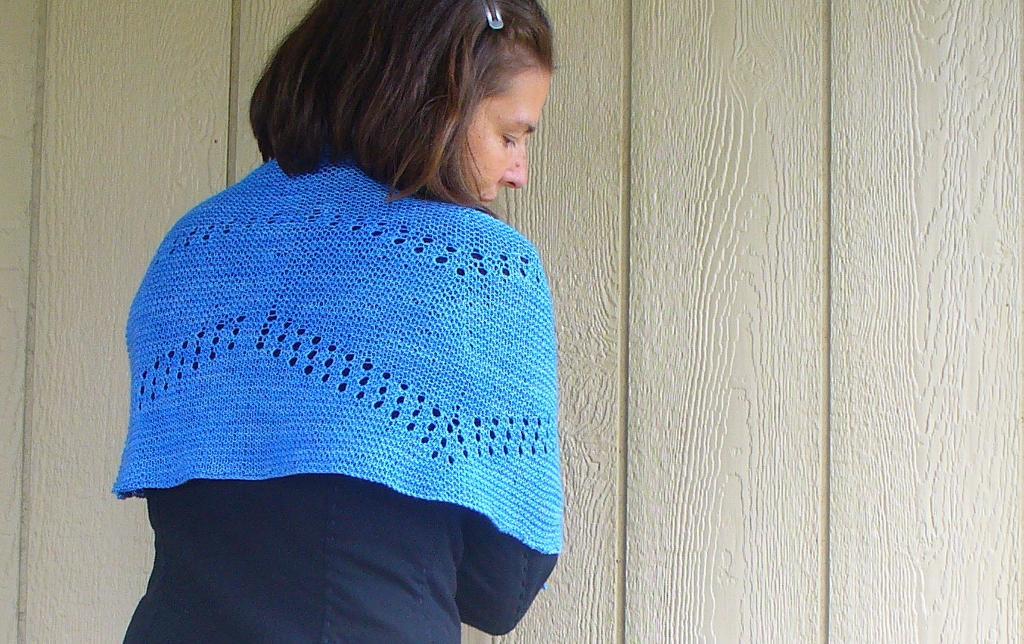 Photo via Bluprint member sneezerville
Cassandra shawl
I can't think of a more perfect eyelet pattern for a beginner knitter. This shawl is knit in garter stitch, so you can focus all your attention on the eyelet pattern. After you work a few rows of the eyelet, the placement of each yarn over will become easy to spot, which means you can easily catch and correct any mistakes.
Get the Cassandra shawl pattern here.
What was your first eyelet knitting project? Give our beginner knitters some inspiration!