Have you ever seen the beautiful diamond-patterned knitting that looks like it's knitted from dozens of strips that are woven together? If so, you've admired entrelac knitting.
Entrelac is a French word meaning interlaced. If you're like me, you both love and fear entrelac knitting. Don't be fooled by the woven appearance. It looks like you have to knit several different tiny strips of fabric and then weave them all together. Entrelac knitting is actually worked in one piece — no seaming required.
Every knitter creates entrelac differently, but here's a very basic idea of how it works:
You'll knit a foundation row of triangles. These triangles will look pretty weird on your needle when you finish them, but don't be alarmed! You'll then pick up stitches — that's how you connect everything together — from that foundation row of triangles to knit the other rows. The stockinette stitch is one of the most common stitches used in entrelac, but you can use any stitch you'd like.
Entrelac looks so much scarier than it actually is. If you know knitting basics like knit, purl, increase, decrease and picking up stitches — or are willing to learn — download one of these patterns and give entrelac knitting a try!
Entrelac Patterns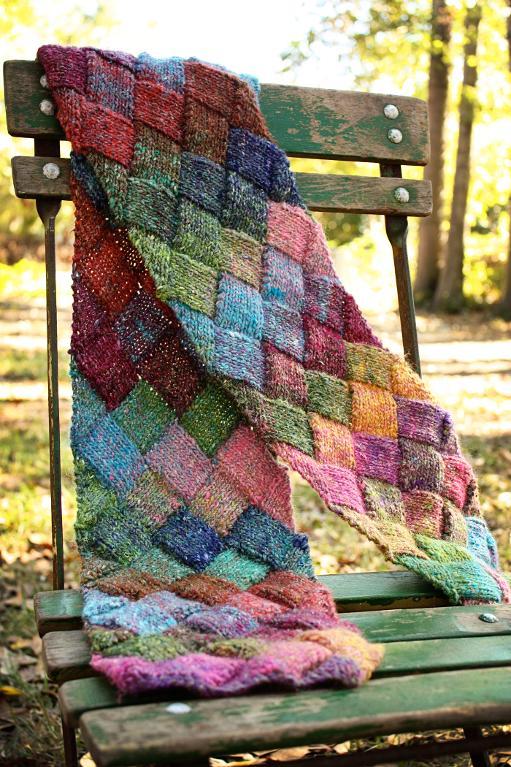 Entrelac Scarf:
Designer Freckles & Purls warns that you'll get tons of compliments when you knit and wear this scarf. This is one of the most basic entrelac patterns, and it's great for beginners since there's no shaping.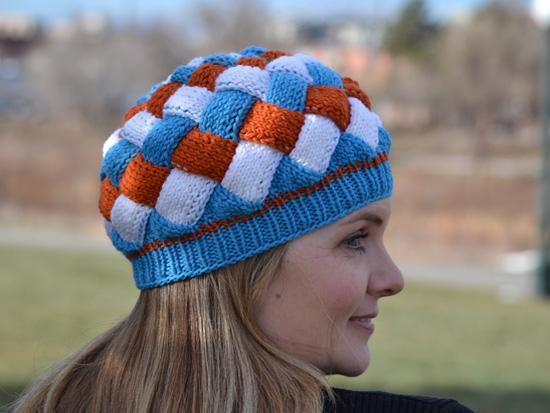 Knit Entrelac Beanie:
Knit a smaller dose of entrelac with this beanie pattern, which teaches you to work entrelac in the round. Even better, instructor Marly Bird walks you through this pattern with step-by-step photos, and Marly is available to answer any questions you might have as you work through the pattern. How can you go wrong there?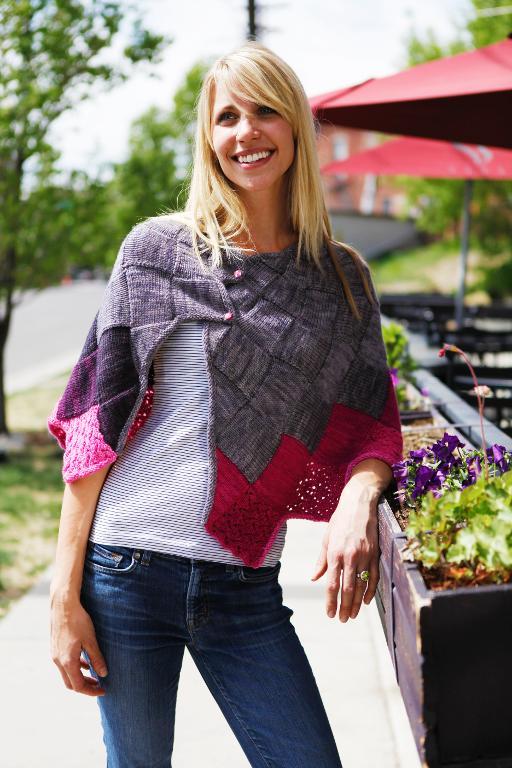 Lace Edged Entrelac Cape:
Not all entrelac knitting has to be multicolored. This beautiful cape is knit in a solid gray at the top, but the entrelac effort is still very visible.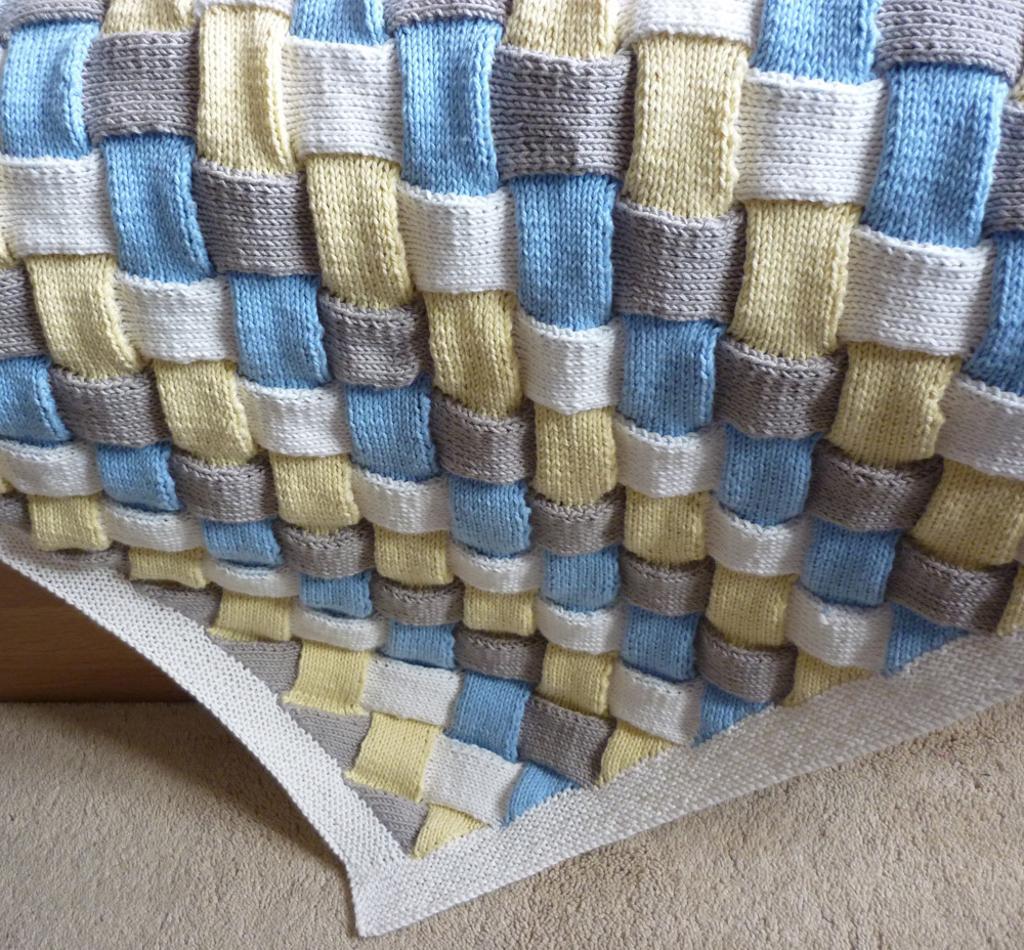 Entrelac Baby Blanket:
The look of the faux woven strips makes this baby blanket look even more cuddly and warm! Knit it in unisex colors if you're not sure of the new baby's sex, or knit it in colors to match the nursery. The pattern also gives directions for different sizes of blankets, so you'll be set no matter how you're going to use it.
Want to dive even deeper into entrelac? Check out Entrelac Knitting with Gwen Bortner, where you'll learn everything from backward knitting to tricks and shaping. You can get a little taste of Gwen's class with this entrelac video on how to do a reversible pick up.
Have you ever tried entrelac knitting? Have any tips to share?