I was skeptical when whispers of a recipe for risotto that required no stirring crossed my path. It's got to be a myth — isn't the whole point of making good risotto the stirring? How else would you coax out the fine starch clinging to the small grains of arborio rice? The stirring motion is what converts the starch into the creamy texture that we've come to know and love about risotto.
Well, here's the oven-baked risotto recipe that will change your risotto assumptions forever.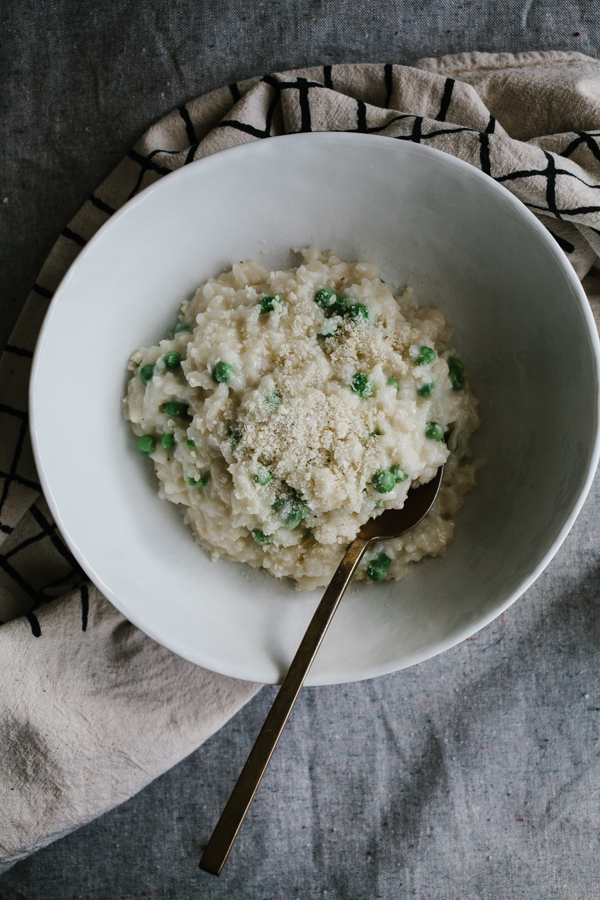 Entertain the thought for a moment that, perhaps, that such risotto recipe truly does exist — where you could simply combine the ingredients and let the oven do the work. Imagine how easy a dinner that would be?!
So, let's set out and give it a go, out of curiosity, hope and hunger.
Here is the recipe I tried. It's a slightly modified recipe from Ina Garten because well, I trust her. If Ina puts her stamp on an oven baked risotto then I have to believe it's good. She's not steered me wrong yet.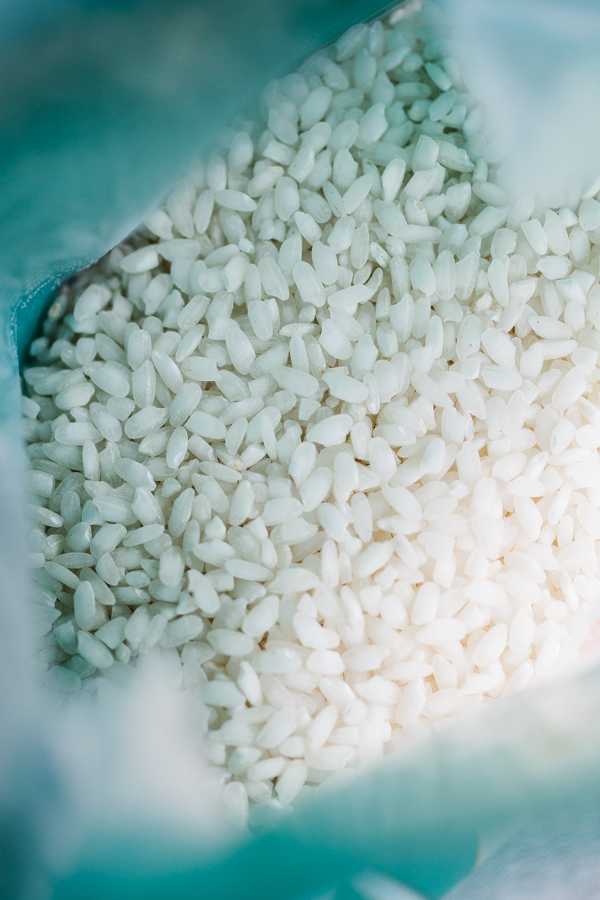 How I adapted the recipe
I didn't have the homemade chicken stock on hand that Ina suggests; instead, I used stock from a box. The thing is the box variety comes in a quantity of four cups but Ina wanted me to use 5 cups of stock. I didn't want to open another box and have it sit in the fridge long enough for me to just throw it out, so I used 4 cups stock and 1 cup water. If you'd rather use all stock, feel free.
Also, I added a bit of salt to the rice while it cooks. Ina has us stir it all in in the end. But I know how important it is to season all along the way, and I wanted the rice to absorb some of the salt.
Finally, I added more cheese then she suggests too.
Incredible, Easy Oven-Baked Risotto
Adapted from Ina Garten
Ingredients:
1 1/2 cups Arborio rice
4 cups/ 1 quart chicken stock
2 teaspoons kosher salt, divided
1 cup warm water
1 cup freshly grated Parmesan cheese
1/2 cup dry white wine
3 tablespoons unsalted butter, diced
1 teaspoon freshly ground black pepper
1 cup frozen peas
Step 1:
Preheat the oven to 350 F
Step 2:
Bring the chicken stock to a simmer in a large dutch oven over medium heat. Remove the pan from the heat, stir in the rice with 1/2 teaspoon kosher salt, cover then place in the preheated oven.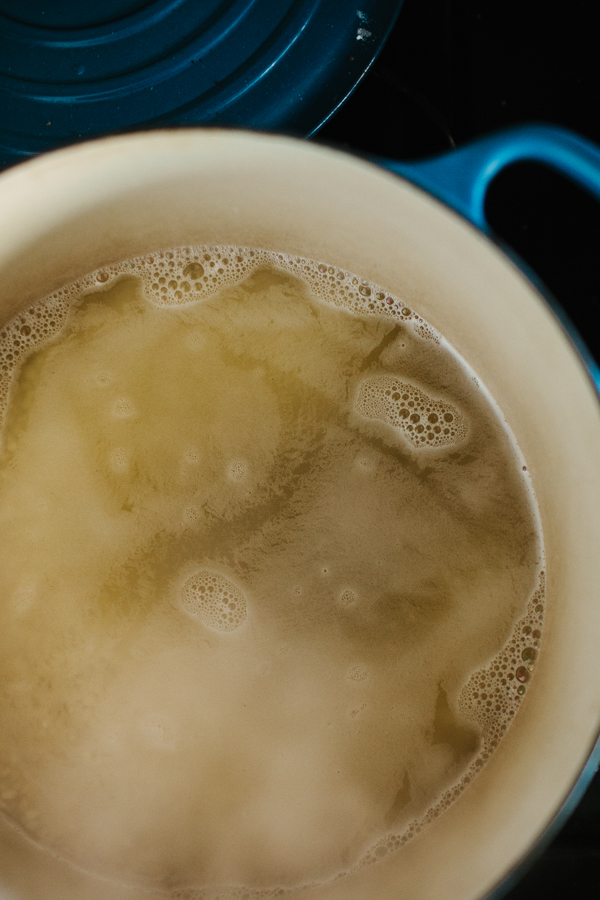 Step 3:
Let the rice cook for 35-45 minutes or until the liquid is absorbed and the rice is still al dente – or has a bit of a bite.
Step 4:
Stir in the warm water, Parmesan, white wine, butter, pepper and peas. Taste and adjust seasonings to your liking.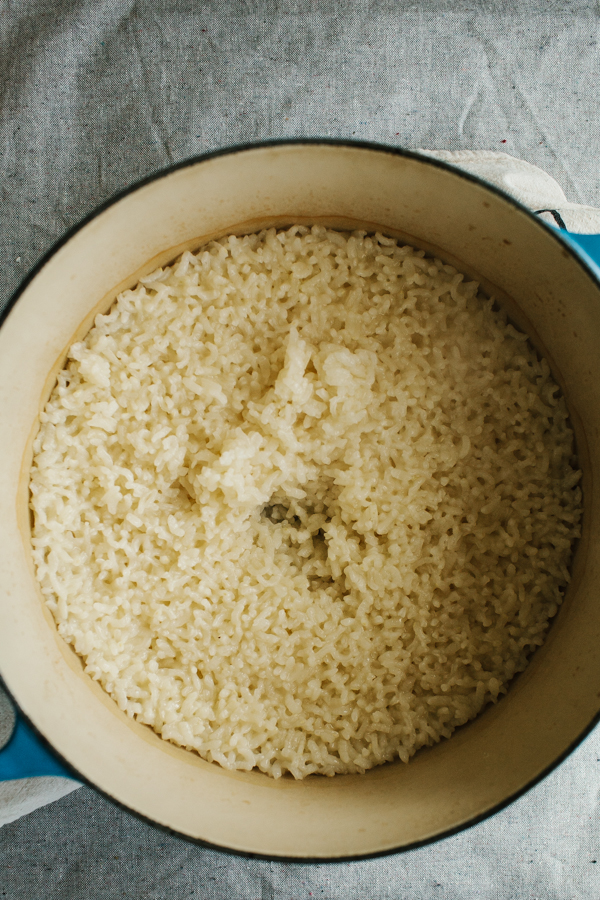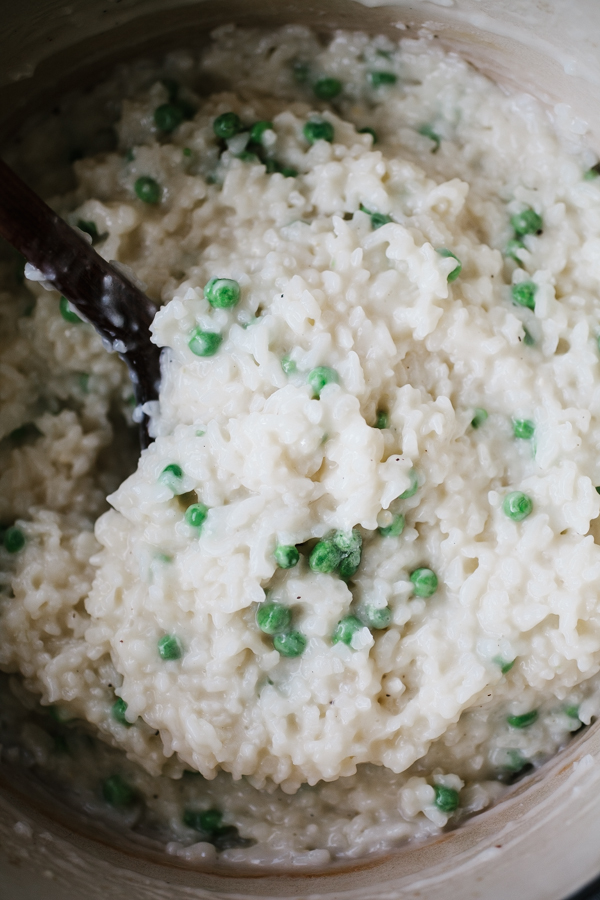 So here's my take on it. I was really please with how it came out but it didn't have the same texture as the risotto I make the traditional way. I cooked the rice the 45 minutes Ina recommended but I think I should have removed it earlier (which is why I suggest 35-45 minutes).
Typically when I place risotto it flows on the plate like a thick stew, this was much thicker. More like a bowl of rice porridge. The flavor, however was great and the texture was actually perfect for turning into risotto cakes or arancini that I then served with a simple tomato sauce and more Parmesan.
Some occasions definitely call for the traditional way of risotto. However, I am sure I will be using this method again when the comfort of a warm bowl of rice is needed and I'd prefer the oven to do the work.