Do you love lavash? Are you nuts about naan? Then you're going to go kooky over kulcha. This kulcha recipe offers an easy method for making a traditional Indian flatbread at home.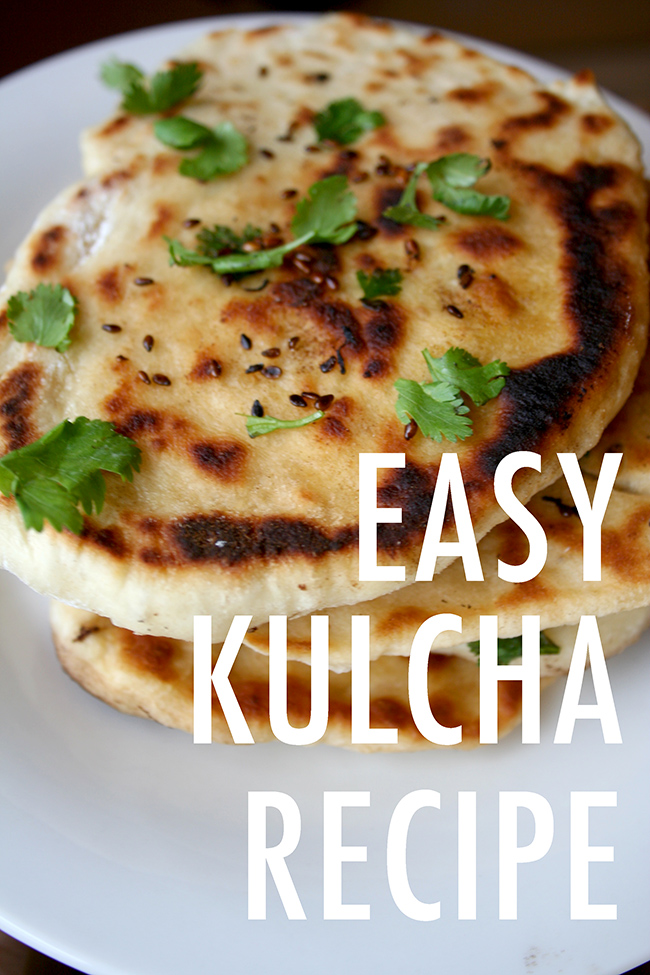 Photos via CakeSpy
Kulcha is a flatbread which, unlike naan, does not require yeast.
It relies on baking powder and baking soda for its lift. The finished bread has a soft, fluffy texture and a toasty exterior, thanks to stovetop cooking.
Dotted with seeds and cilantro and cooked in either clarified butter or olive oil, it's utterly addictive when served with your Indian food favorites. If you're into cultural fusion, though, it's just as tasty paired with a bowl of soup or employed as the base for an open-faced sandwich!
Indian Restaurant Favorites at Home
Turn after-hours Indian food cravings into satisfying new skills! Enroll Today!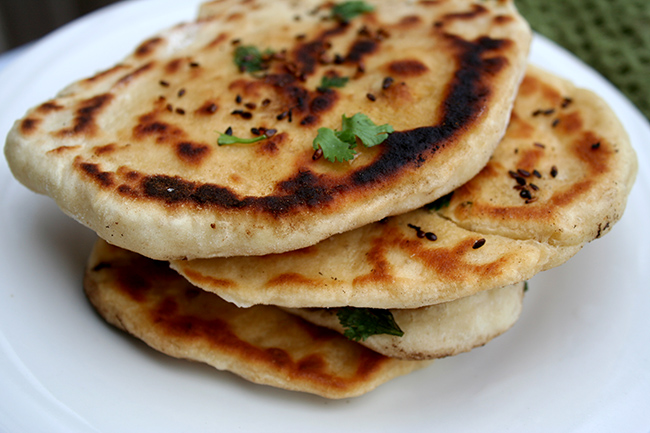 Homemade kulcha recipe
Makes 16 portions
For the dough:
2½ cups all-purpose flour

½

teaspoon baking powder
¼ teaspoon baking soda
2 teaspoons sugar

¼

teaspoon salt
4 tablespoons plain yogurt
¾ cup water
2 tablespoons olive oil or melted ghee
To top (optional):
Nigella seeds or toasted sesame seeds (see recipe note)
Cilantro or parsley sprigs
For cooking:
¼

cup olive oil or melted ghee
Step 1:
In a large bowl, whisk together the flour, baking powder, baking soda, sugar and salt.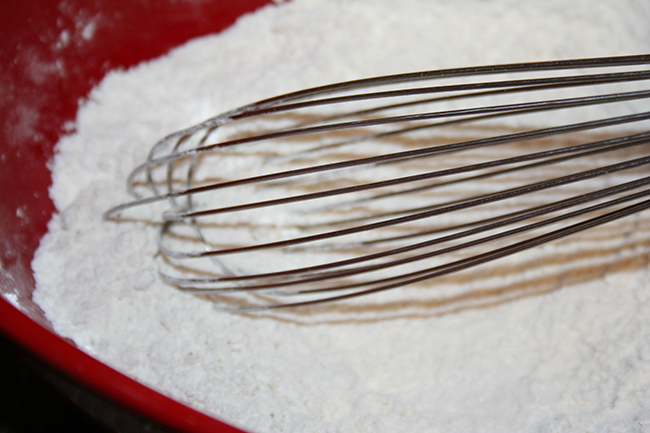 Step 2:
Make a well in the center, and spoon in the yogurt. Pour in the water and oil (or ghee, if using). Stir to combine, then switch to kneading by hand until the dough comes together into a soft, cohesive mixture.
Form into a ball, and place in a lightly oiled bowl. Cover with plastic, and let sit at room temperature for 2 hours.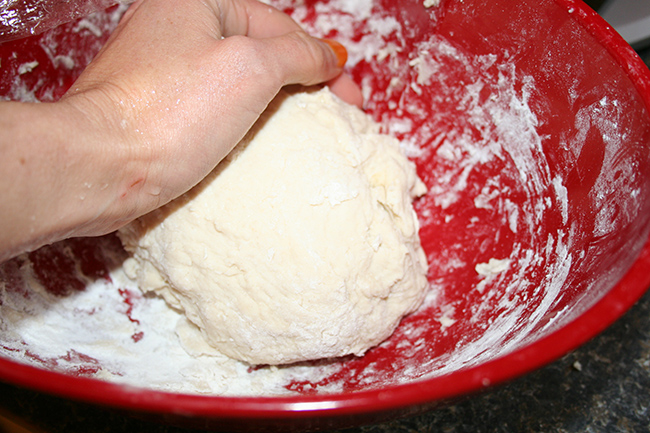 Step 3:
Turn the dough onto a work surface, and divide it in half. Use a bench scraper to divide each portion of the dough into 8 equal portions (making for 16 portions total).
Step 4:
Using a rolling pin, roll each portion into a flat disc, roughly 5″ in diameter. Scatter some seeds on top of the dough (on one side only). Scatter a few leaves of cilantro on top. Use your hand to press the toppings into the dough to make sure they stick. Brush the top of the dough gently (so as not to upset the toppings) with olive oil or ghee.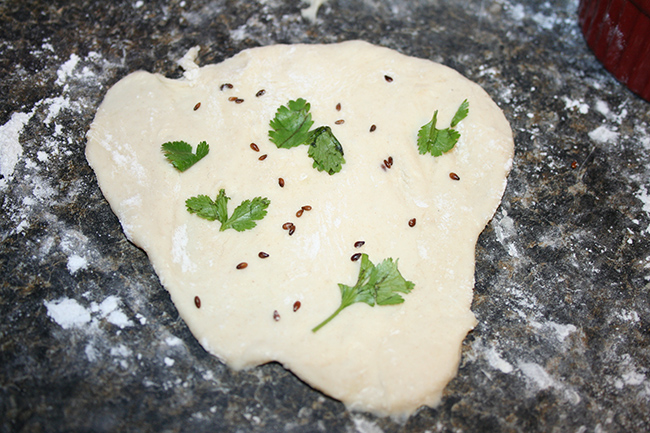 Step 5:
Heat a large skillet over medium-high heat on your stovetop. Once hot, place the dough portions (one, or as many as fit comfortably), oiled-side down. Scatter seeds and cilantro on the side facing you (the blank one), then brush the exposed side with oil (be careful; the pan is hot!).
Toast the first side until golden, then flip and repeat with the second side. Remove from the pan and transfer to a kitchen towel, stacking the bread as you complete it to keep it soft.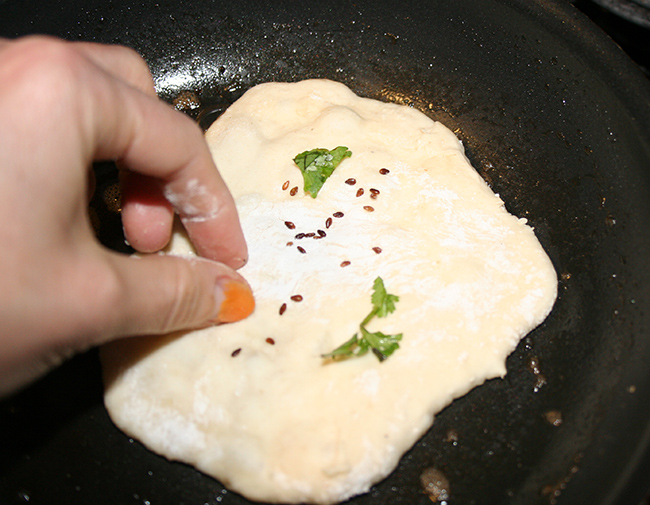 Step 6:
Repeat with the remaining portions, stacking them as you cook each one. Serve warm; if desired, garnish with additional seeds or cilantro.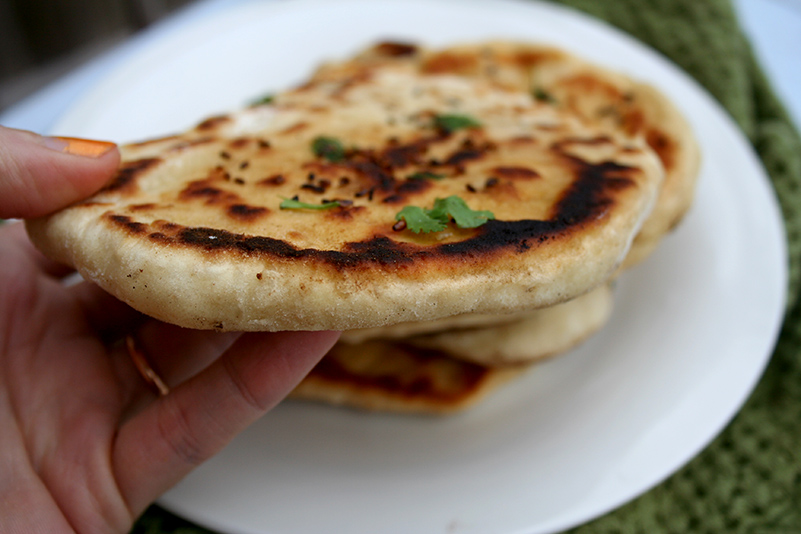 Recipe notes
Oil or ghee?
Ghee is a type of clarified butter which is traditional in Indian cooking. In a recipe like this, it's preferable to regular butter because the process of clarifying the butter gives it a higher smoke point, which means your kitchen won't get smoky and burnt-smelling as you cook. If you don't have ghee, use olive oil or another cooking oil as opposed to regular butter for the best results.
What are nigella seeds?
Traditionally, kulcha is made using nigella seeds. Also referred to as black onion seeds, these little morsels impart an onion-y flavor to your finished flatbread. Personally, I found these seeds near-impossible to find in my small city, so I substituted toasted sesame seeds. While they don't impart an onion flavor, they do add a pleasing nutty flavor and crunch to the bread.
Alternate toppings
You can make this kulcha recipe with any toppings or seasonings that you like. Garlic or onion flakes, rosemary, chives or toasted seeds are all great choices. I also tried a couple of portions of kulcha with a few shakes of parmesan, and they were delicious.
Next up? Be sure to try our recipe for easy homemade lavash. Then give your flatbread repertoire a global dimension with The Craftsy class Making Flatbread: Focaccia & Flatbreads from Around The World. In the course, you'll master making kulcha's BFF, naan, as well as tortillas, pitas, cracker flatbreads, and more! 
Indian Restaurant Favorites at Home
Turn after-hours Indian food cravings into satisfying new skills! Enroll Today!
No Comments