Blondies are one of my all time favorite bar cookies. They're frequently compared to brownies, because they have the same dense, chewy texture as their chocolate cousins, but they are absolutely delicious in their own right. This easy, one-bowl recipe is a great introduction for those of you who might not have baked blondies before — and a quick way to get your fix if you have!
Blondies get their name from their blond color, which is a result of a generous amount of brown sugar in the batter. These blondies have a particularly wonderful butterscotch flavor to them, thanks a combination of butter and light brown sugar in the base.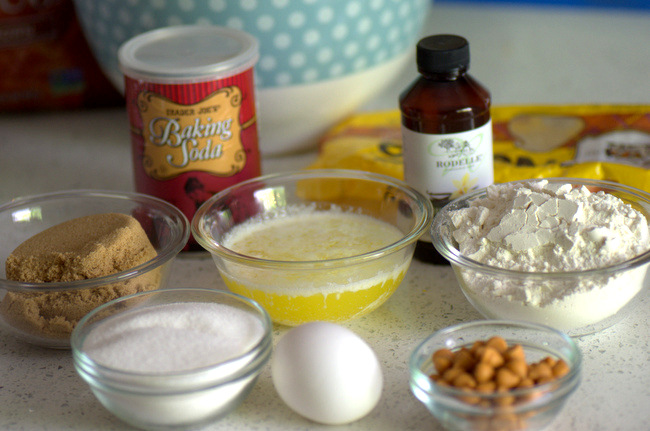 The recipe starts out with melted butter. Then, you'll add brown sugar, eggs and vanilla extract. After that, you slowly incorporate the dry ingredients into the sugar mixture, yielding a batter that's fairly thick and very similar to cookie dough. 
Unlike most cookie recipes, however, this one only includes a tiny amount of baking soda in it: just ¼ teaspoon.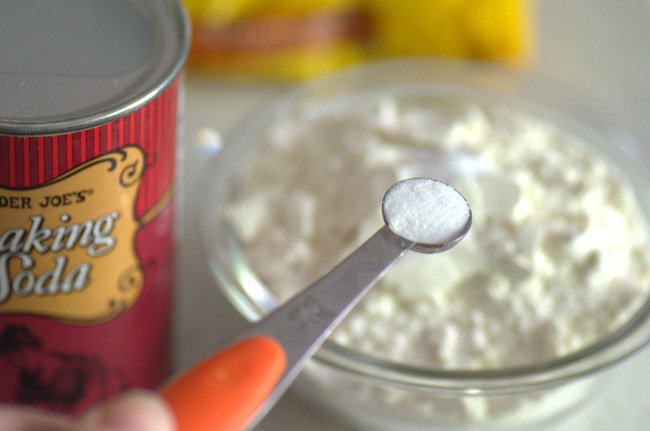 This small amount may not seem like it will do much, but it adds just enough rise to the bars to allow them to be chewy without being dense and heavy. It also helps to produce a golden, crinkly top that gives the bars such an attractive finished look!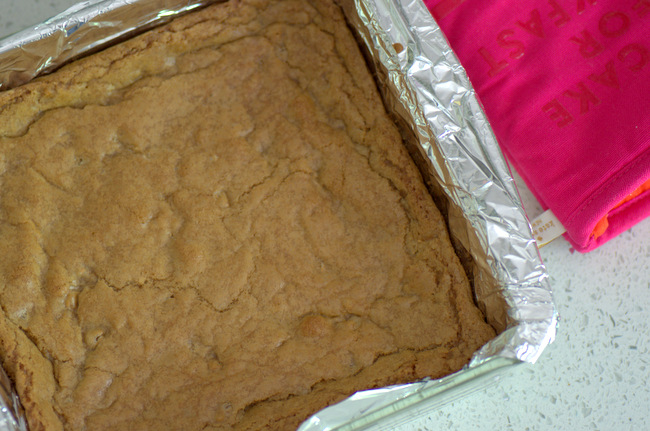 The finished bars are moist and slightly fudgy in a way that's similar to a batch of brownies. That moisture also means that these keep extremely well, so one batch will last you a couple of days if they are packed in an airtight container.
The yield from this recipe will vary depending on what size you cut the bars. I prefer larger squares when I am in the mood for a satisfying snack and bite-sized bars when I'm entertaining and have a group to share them with. 
Mix-ins for blondie brownies
As with most bar cookies, you can get creative with the mix-ins to put your own twist on the base recipe.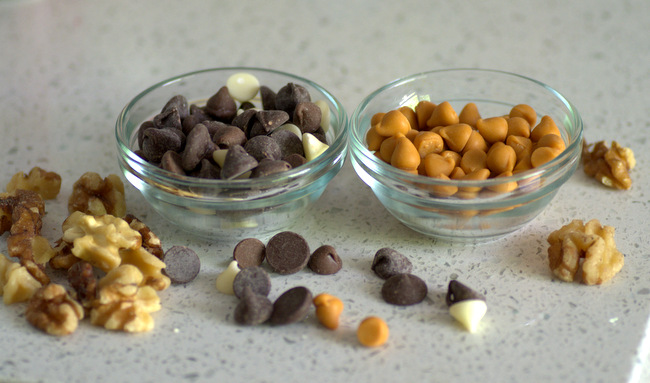 I added butterscotch chips to this batch because they go so well with the brown sugar cookie base, but you can mix things up by adding semisweet chocolate chips, white chocolate chips or toasted nuts. The options are just about endless!
One-bowl blondies recipe
Makes 20 brownies
Ingredients:
½ cup butter
1 cup light brown sugar
2 large eggs
2 teaspoons vanilla extract
½ teaspoon salt
1 cup all-purpose flour
¼ teaspoon baking soda
2/3 cup butterscotch chips
Step 1:
Preheat oven to 350 F. Line an 8″ square baking pan with parchment paper or aluminum foil and lightly grease.
Step 2:
In a large, microwave-safe bowl, melt the butter. Stir brown sugar into butter, then whisk in the eggs, vanilla extract and salt until well-combined. 
Step 3:
Stir in flour and baking soda until batter is thick and uniform. Stir in butterscotch chips, then spread mixture into prepared pan.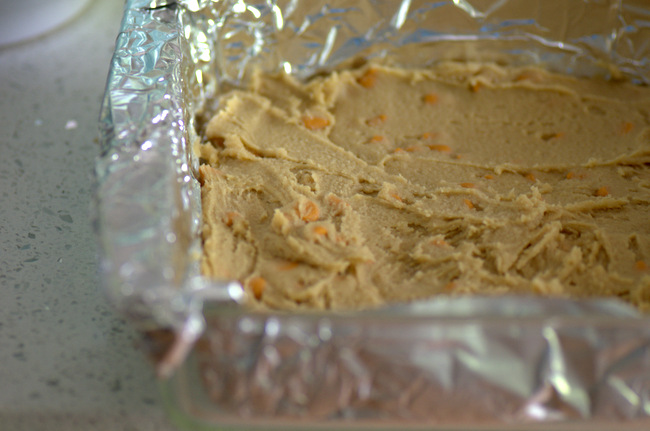 Step 4:
Bake for 35 minutes, until bars are golden around the edges and a toothpick inserted into the center of the bars comes out clean or with only a few moist crumbs attached. Allow bars to cool completely, then lift them out of the pan to slice.