Amigurumi is the lovely craft of knitting or crocheting (yes, both!) stuffed animals, dolls or still life representations of food and other objects. If you've never tried amigurumi before, it might feel intimidating, but it doesn't require any advanced crochet skills.
Amigurumi is made in the round. Typically with crochet, it uses single crochet and simple increases and decreases to achieve its shape, which is held by stuffing the item. While there are certainly advanced designs out there, there are also plenty of simple crochet amigurumi patterns to get you started in this niche of the craft.
Here are 10 easy amigurumi patterns for crochet.
Photo via Bluprint instructor Stacey Trock
1. Amigurumi: Woodland Animals – Bluebird
One terrific way to get introduced to amigurumi is through Stacey Trock's Bluprint class Amigurumi: Woodland Animals. The first pattern that you'll make in that class is this really simple, but really adorable bluebird. You start with his beak to get the hang of how amigurumi is crocheted in the round. Then, you'll do his wings and then you'l be ready to move on to the body. This gradual growth of amigurumi skills within the one project is a superb introduction. Once you're finished with the bird, you can go through the rest of the class to learn how to make a bear, a deer and a raccoon.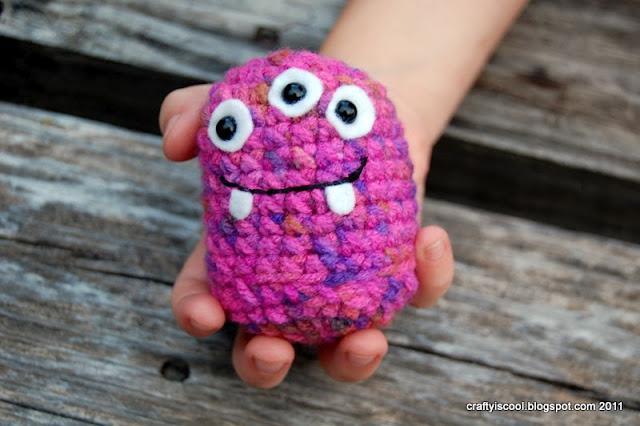 Photo via Bluprint member CraftyisCool
2. Purple Stitch Project Monster Amigurumi
The Purple Stitch Project by Vickie Howell raises awareness about children's epilepsy. This adorable amigurumi crochet pattern is part of that project (you're invited to donate it if you wish!) and it's also a great beginner amigurumi pattern. It has photo tutorials to learn to make the magic ring — which is often used to start amigurumi projects — and to grow your monster. You can change its face depending on how you apply the eyes and mouth.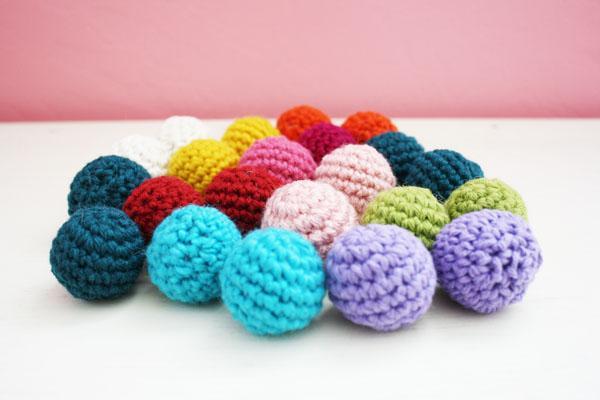 Photo via Bluprint member Cassience
3. Amigurumi Gumballs
It doesn't get much simpler than crochet gumballs, which are just simple round circles in bright, beautiful colors. You can practice your amigurumi technique by making lots and lots of these. Stick them into a bowl (or a vintage gumball machine if you can find one!) for cute home decor. They can also be strung into garlands or used as necklace beads.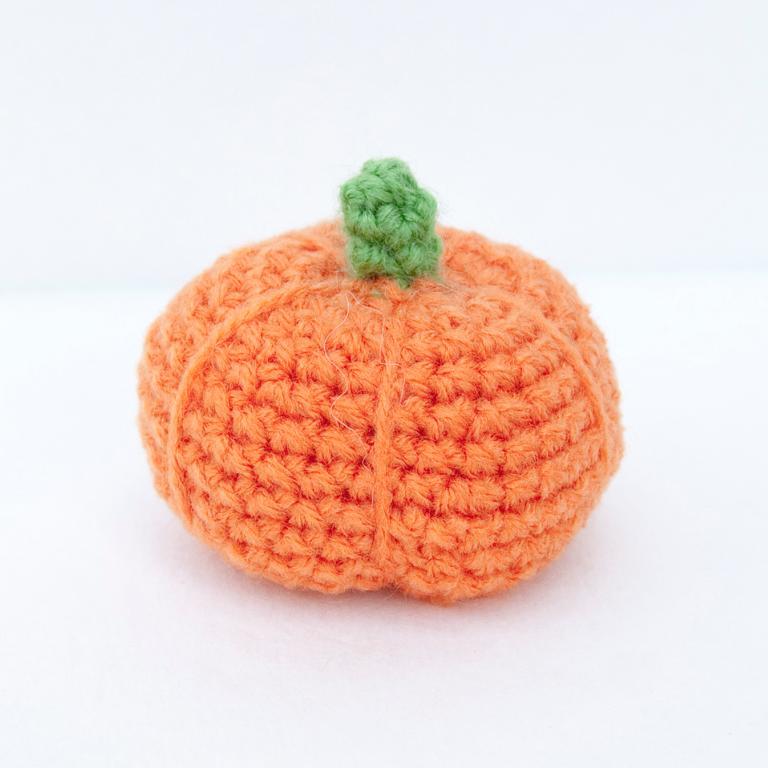 Photo via Bluprint member itybityspider
4. One-Piece Amigurumi Pumpkin
This easy amigurumi pattern for a small pumpkin is designed just for beginners, with very little sewing required. It's a great project for autumn and terrific for practicing your amigurumi crochet.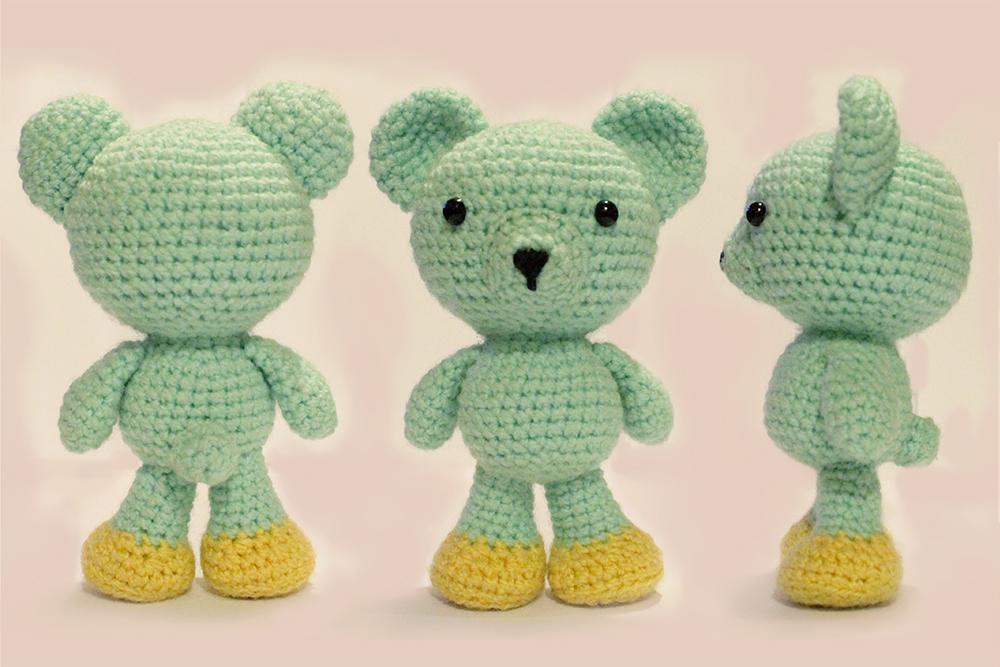 Photo via Bluprint member Amigurumi Shop
5. Amigurumi Bear
This amigurumi crochet bear is a little bit more advanced than the other patterns only because it requires a color change, but you could work it without the color change to simplify the project. Each part of the bear is different (long legs, shorter arms, shorter tail, round tummy), so once you've gotten the hang of this bear, you'll really have your amigurumi techniques down.
Photo via Bluprint member Marina Pattern
6. Amigurumi Macarons
Crochet a sweet treat with this crochet pattern for amigurumi macarons. They are essentially a simple, small, round amigurumi with a simple addition in the center to create the filling.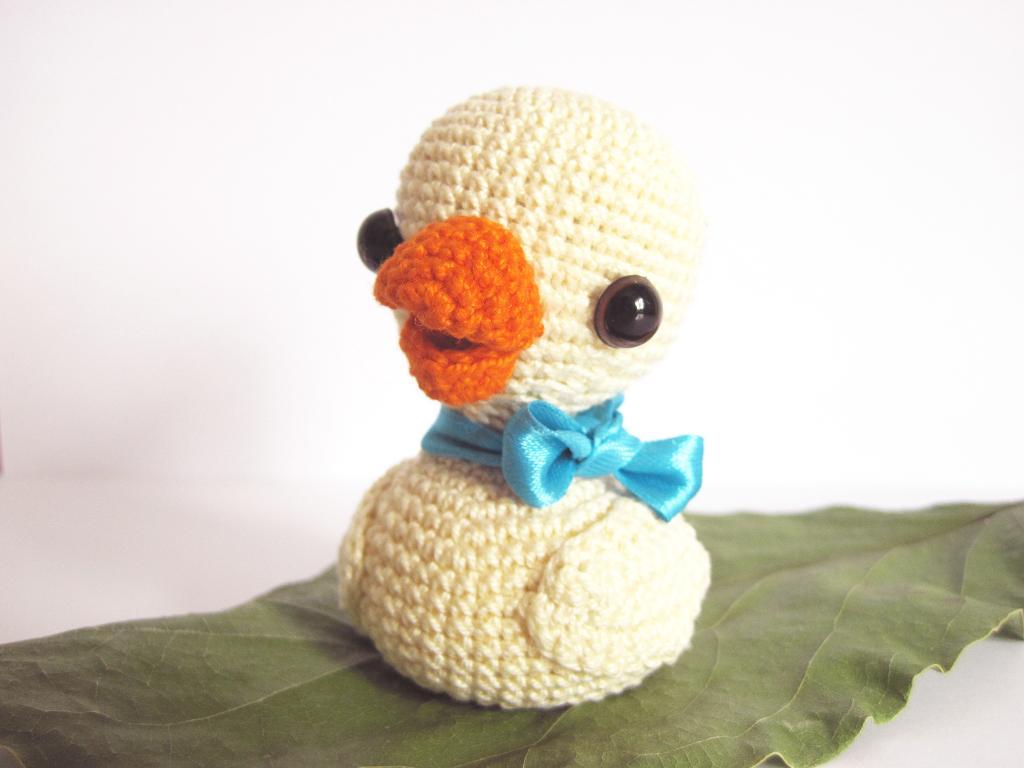 Photo via Bluprint member Shannen Nicole
7. Amigurumi Duckie
Amigurumi designer Shannen Nicole says, "Duckie's pattern is perfect for those who absolutely HATE having to sew various pieces of amigurumi together!" The head and body are made in one piece, which reduces the sewing. Nice and easy for beginners.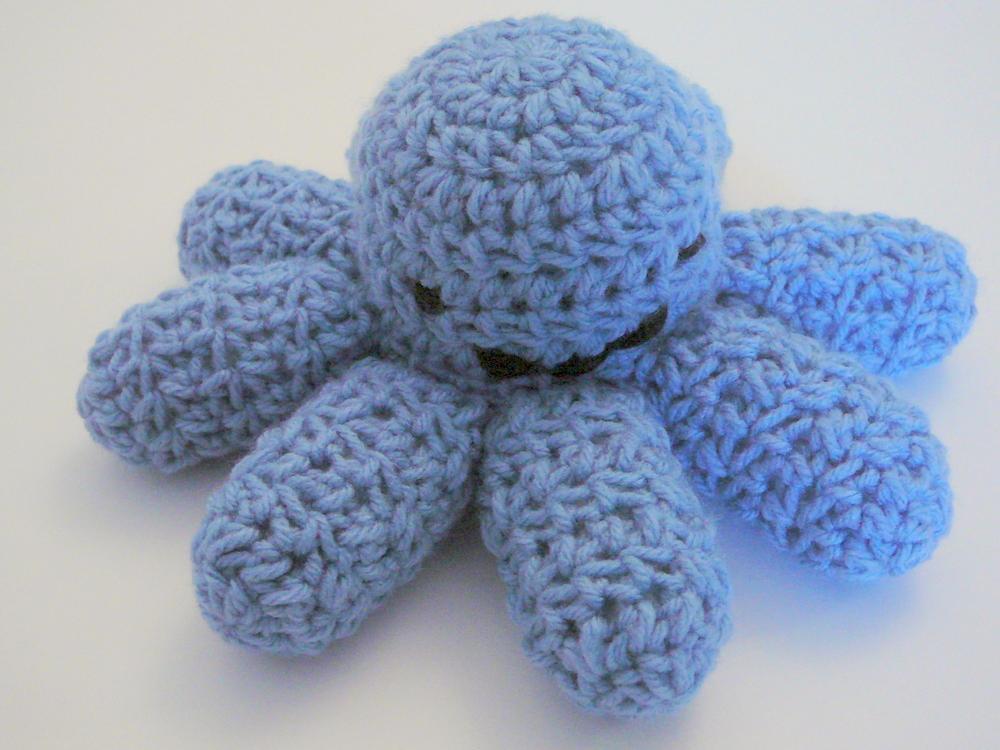 Photo via Bluprint member HGSDesigns
8. Amigurumi Octopus
By the time that you make all eight legs of this easy little guy, you'll be well on your way to mastering the art of amigurumi!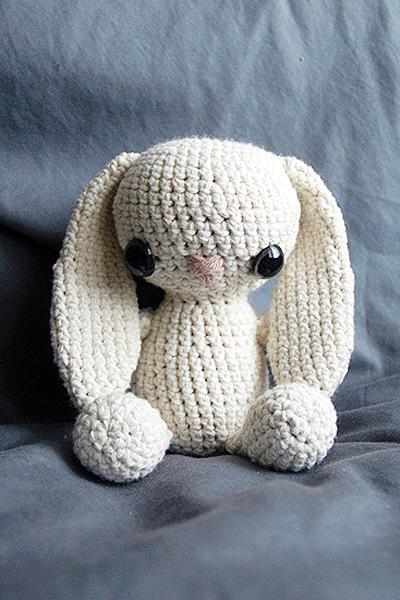 Photo via Bluprint member Randy Lee
9. Bunny Amigurumi
Use just one ball of cotton yarn to crochet this adorable 8-inch tall bunny. Cotton is often the best choice for amigurumi because it doesn't stretch. If you're new to working with cotton, check out our "Top 10 Tips for Crocheting with Cotton Yarn."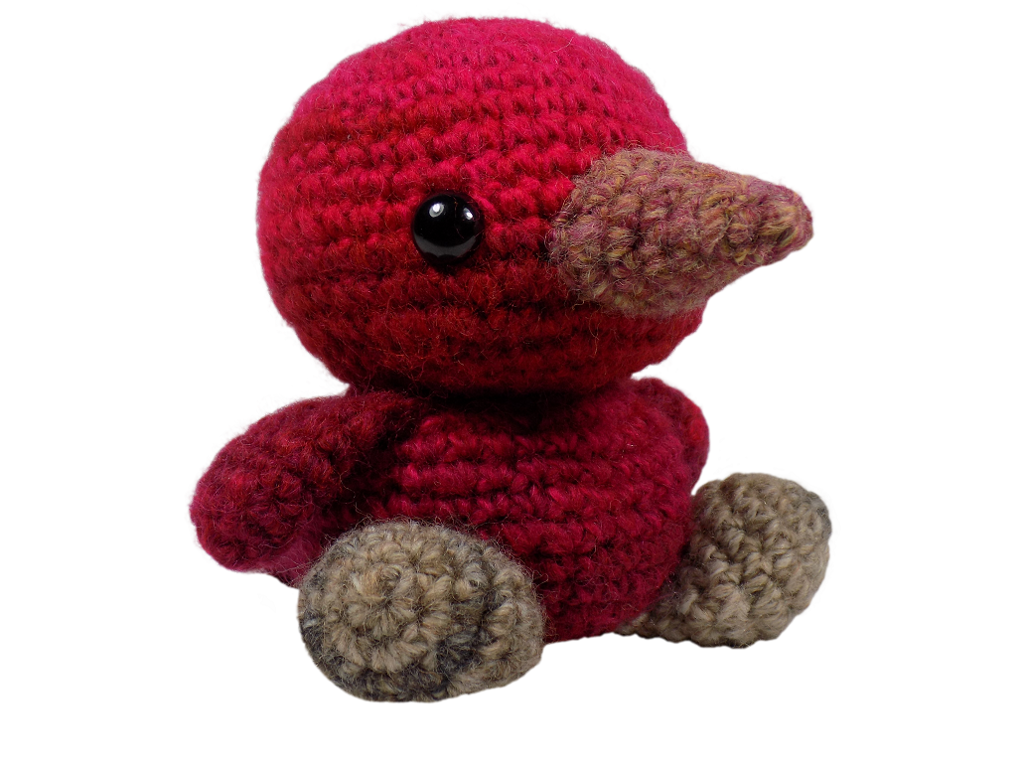 Photo via Bluprint member knottodaysatan
10. Easy Amigurumi Bird
There are so many different types of birds that you can crochet. You could create an entire amigurumi bird collection! This one is designed to work up in just a few hours and to be perfect for beginners.
Take it to the next level
Amigurumi can become quite addictive. Before you know it, your home might be filled with animals of all kinds. If you need more patterns, check out these great posts by Bluprint blogger Ashley Little:
FREE Guide: Crochet Cute Amigurumi Critters
Crochet your own adorable fluffy friends with essential tips and techniques. Get my FREE guide »