When I took an advanced sewing class in college I had to re-sew a set-in sleeve three times. I claimed I would never sew set-in sleeves ever again. Luckily, I learned this quick and easy way to sew an easing stitch. Now I love sewing set-in sleeves, and they always sew up so quickly. There's no adjusting or sewing two rows of stitching!
Photo via Feathers Flights
Ease stitch sleeve tutorial
Step 1:
Sew your sleeve together. If you are sewing a unlined sleeve, then finish the hem or cuff before attaching to the bodice.
Step 2: 
The pattern should have two marks, one on the front and one on the back. The easing stitch will go between these two marks along the cap of the sleeve. (My pattern did not have these two marks, so I used the two seams instead.)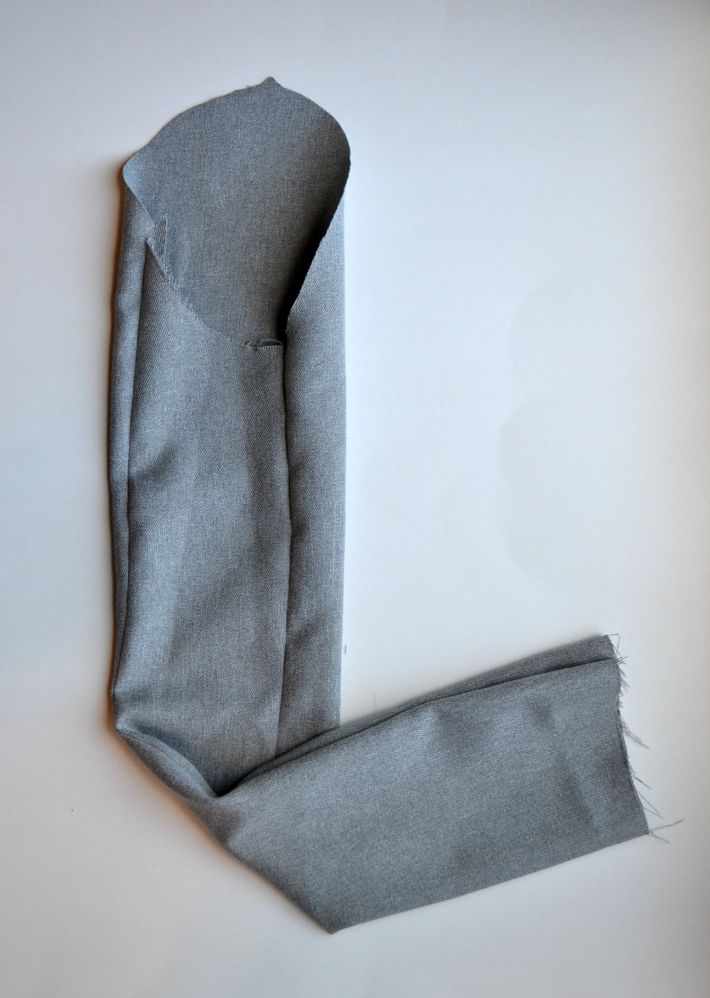 Step 3:
Place your sleeve in the machine. Put your left index finger just behind the sewing machine foot. As you sew keep you finger in place. The fabric will bunch up as you sew.  Sew between the two marks up around the cap of the sleeve. Sew 1/8″ away from your seam.
Step 4:
Lift your finger every couple of inches to release the fabric, and then place your finger back in the same spot.
This simple stitch creates the perfect cap on your sleeve. The stitch actually messes with the tension of your machine and the stitch tightens the fabric in a very smooth way. And even though it messes with the tension of your machine it's not the way that makes you have to adjust it back. Just remove your finger for regular stitching!
Step 5: 
Pin the sleeve into the bodice. I rarely have a problem with differences in size. If the sleeve is too small, then cut the stitch at the top to loosen it a little. If the sleeve is too big, the easing stitch makes it easy to pin in anything extra to make a smooth sleeve. See how it will sit nicely around a shoulder?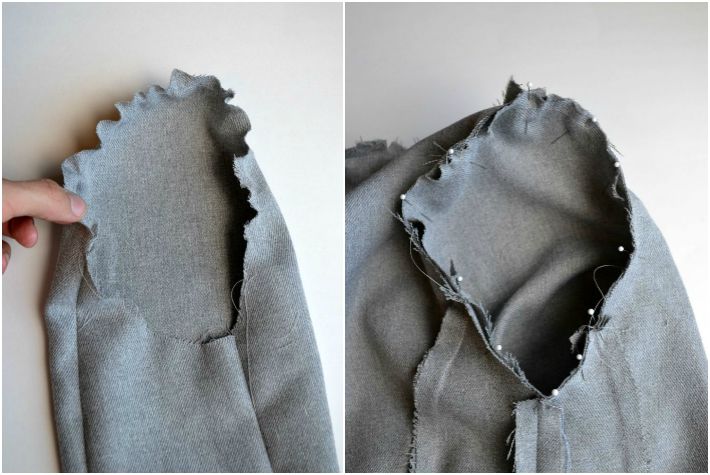 This is the best method for easing in sleeves. It makes it easy and fun! I think I'll keep sewing sleeves from now on. Will you use this method? Will it get you to try set-in sleeves?