A duffel bag (also spelled duffle) is a large, cloth bag held by a strap or handles that is used to carry personal belongings. Often used for weekend trips, sports or camping, a duffel comes in handy when you need a sturdy, shaped bag that can carry lots of gear.
These duffel bag patterns are suitable for those with intermediate-level sewing skills, or even you adventurous beginners. Best of all, they can be completed in a weekend if you take a day for cutting fabric and stabilizers, and another day for sewing the bag with all its finishing touches!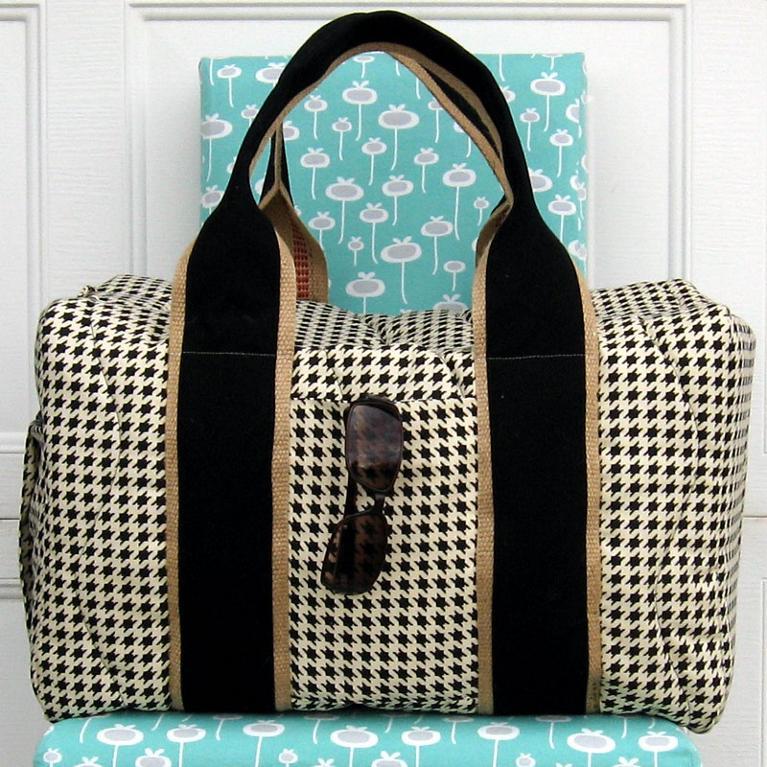 Photo via StudioCherie
1. Travel Duffel Pattern
One of the most popular, custom travel bags is the Studio Cherie Travel Duffel pattern. Featuring wide, contrast handles and a boxy shape, this finished bag measures 20″ long x 12″ high x 12″ deep. Use it for a weekend away or a family beach bag.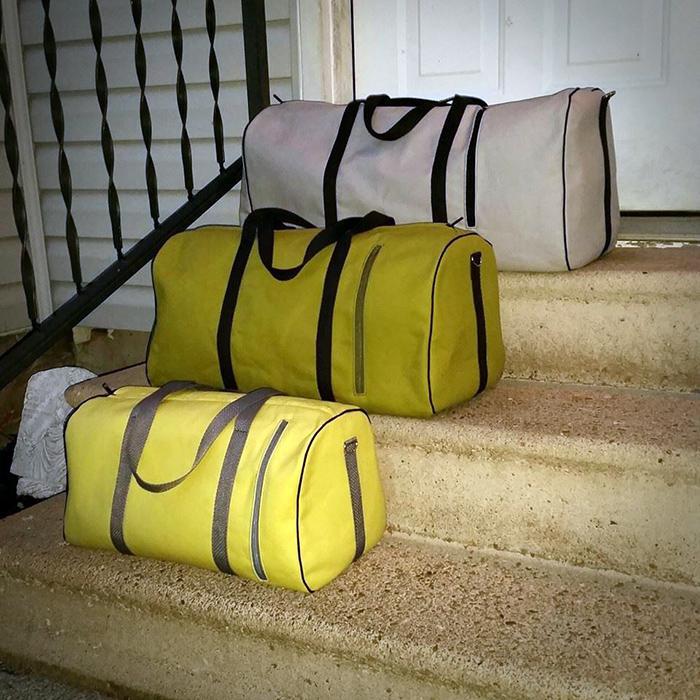 Photo via Swoon Patterns
2. Swoon Dallas Vintage Duffel
Inspired by vintage luggage, this sleek duffel bag pattern will guide you through sewing a chic travel bag in three sizes. Use the adjustable cross-body strap, or stick with the handles. You'll love the piping details and an exterior zipper pocket for your essentials.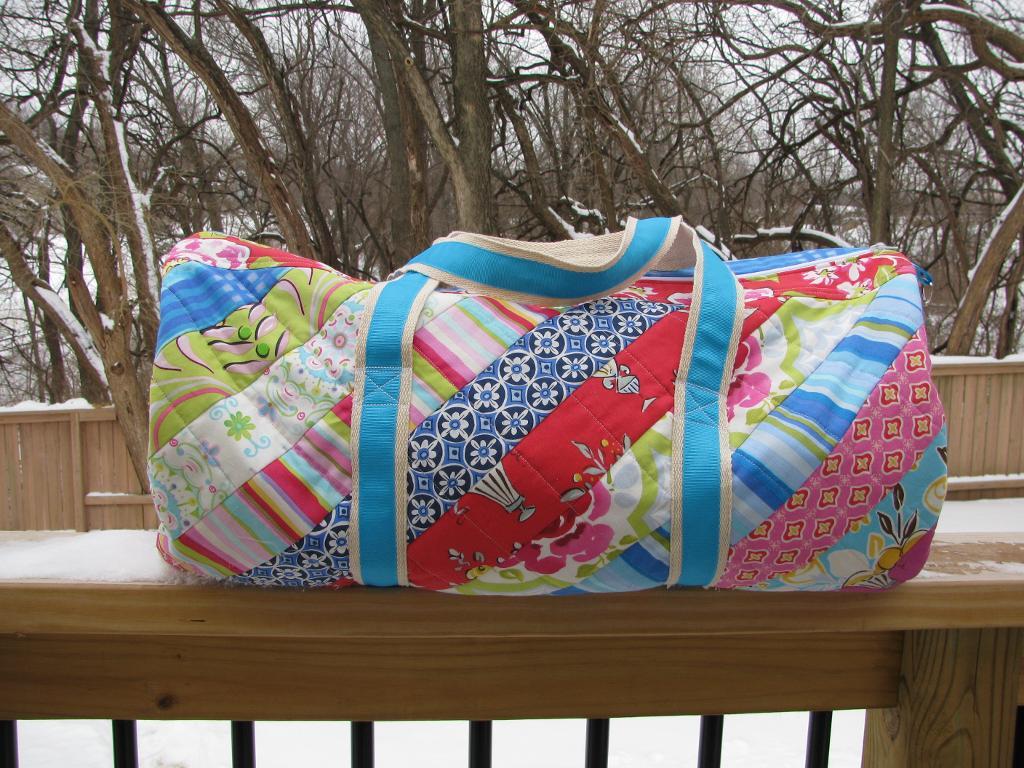 Photo via 627handworks
3. The Brooksider: A Quilted Duffle Bag
Do you have a spare roll of pre-cut fabric strips? Take that jelly roll and make it into a useful bag to carry all your belongings! The Brooksider quilted duffel bag features accented handles, and measures 22 1/2″ long x 10″ tall. Advanced beginners will be able to complete this project, which comes with lots of step-by-step photos.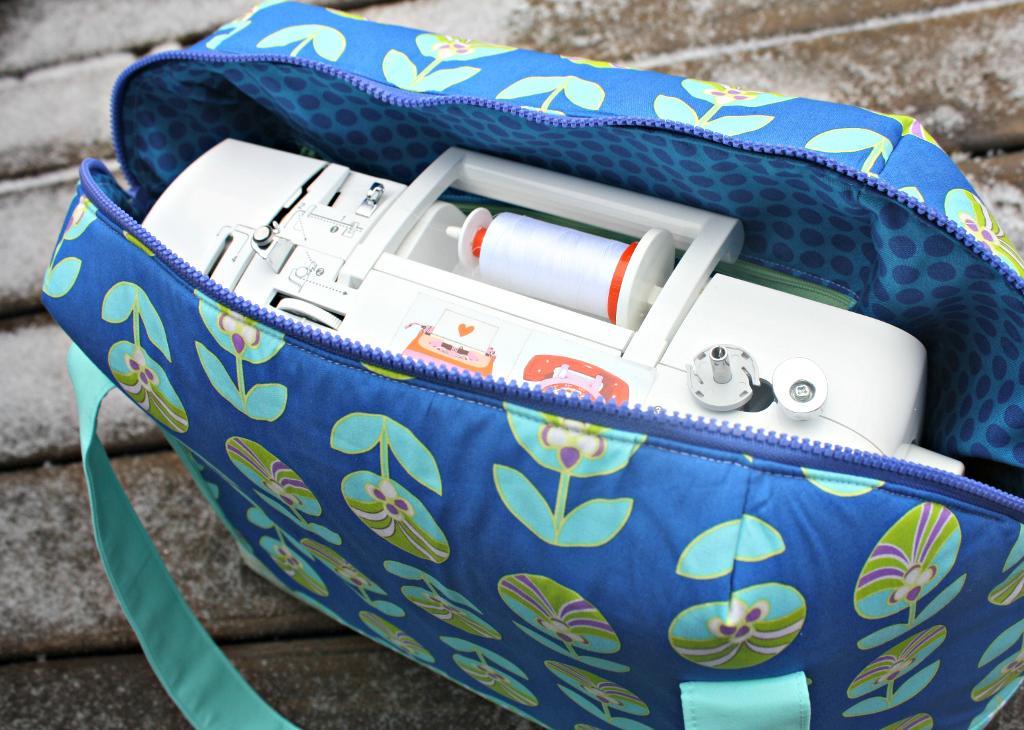 Photo via Sew Sweetness
4. Aeroplane Bags
Sew a stylish duffel bag pattern with a sleek, modern shape. This pattern includes instructions to make two sizes of travel bags, both of which will hold a few days of clothing, or even a sewing machine for your next retreat.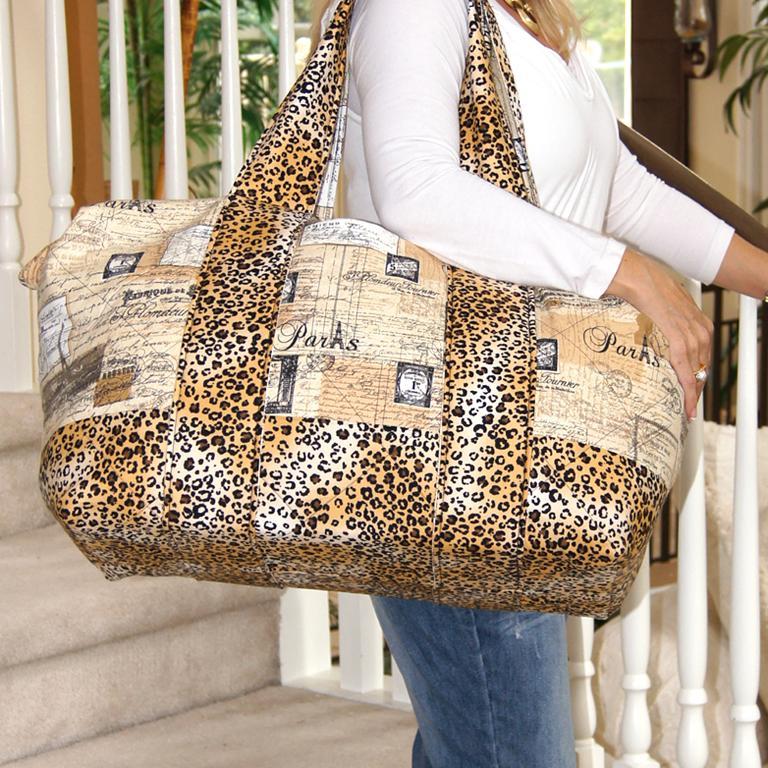 Photo via Hillary M Designs
5. Getaway Travel Duffel Bag Tote
Want a sturdy travel duffel pattern that you can make this weekend? Clear color photos and simple instructions make this pattern a great choice. A zipper closure and sturdy, padded straps make this 20″ x 30″ x 16″ tote a winner.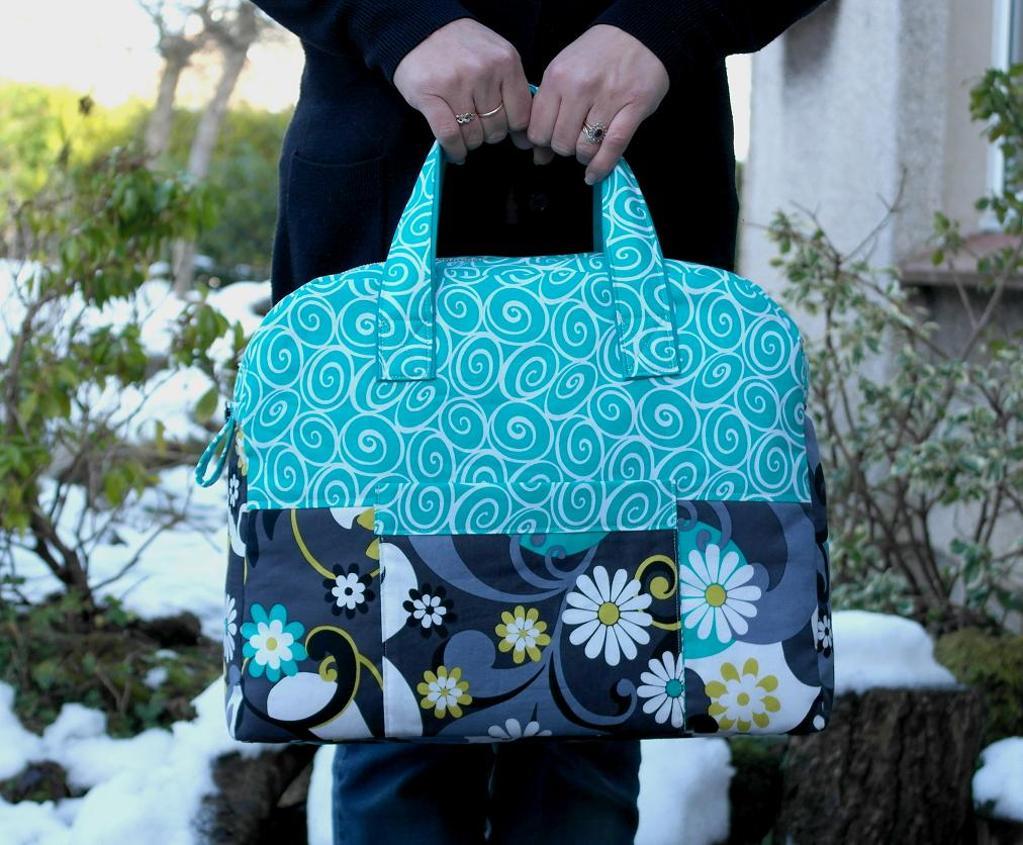 Photo via Susie D Designs – Sewing Patterns
6. Weekender Bag Overnight Travel Bag
Sew up a 13″ x 16″ x 7″ weekend travel bag in medium-weight cotton fabrics. What could be more practical than a large bag to hold all of your essentials, with plenty of pockets for toiletries and accessories? Take it to the gym or use it to tote books and sewing supplies to and from home.
7. Overnight Duffel Bag
Get the pattern for this all-too-perfect, modern duffel bag — FREE! The fabrics you choose can totally change the look of the bag. You might even want to make a few for endless style options.
You might also enjoy our roundup of sewing patterns for travel bags.