These dress patterns for girls can be stitched for any occasion and with any fabric in your stash!. Grab a lightweight cotton for a casual dress, or try a more formal fabric for special occasions like weddings.
Most of these dress patterns for girls include instructions plus photos, so they're ideal for beginner sewers who are ready to dive into garment making. Plus, they're a great intro to garments since they have an easy fit.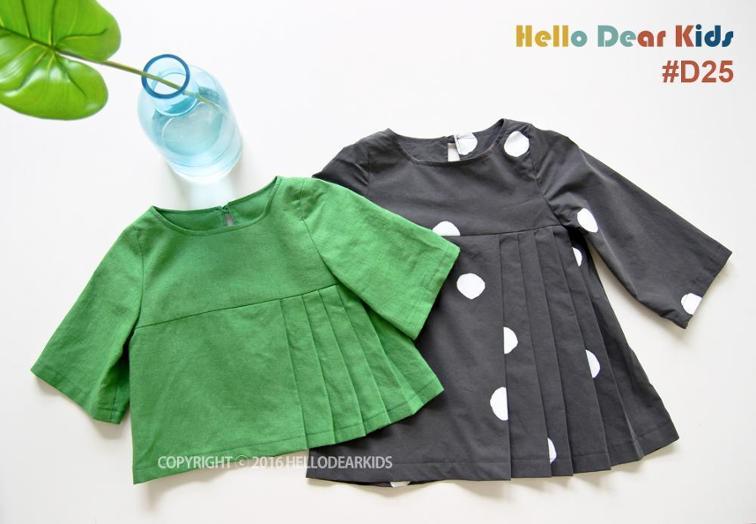 Photo via Craftsy member Hello Dear Kids
1. Girl's Dress and Blouse
Sew a dress, a blouse, or both with this cute pattern. Sweet little pleats on one side of each give kids plenty of room to move around and be comfortable.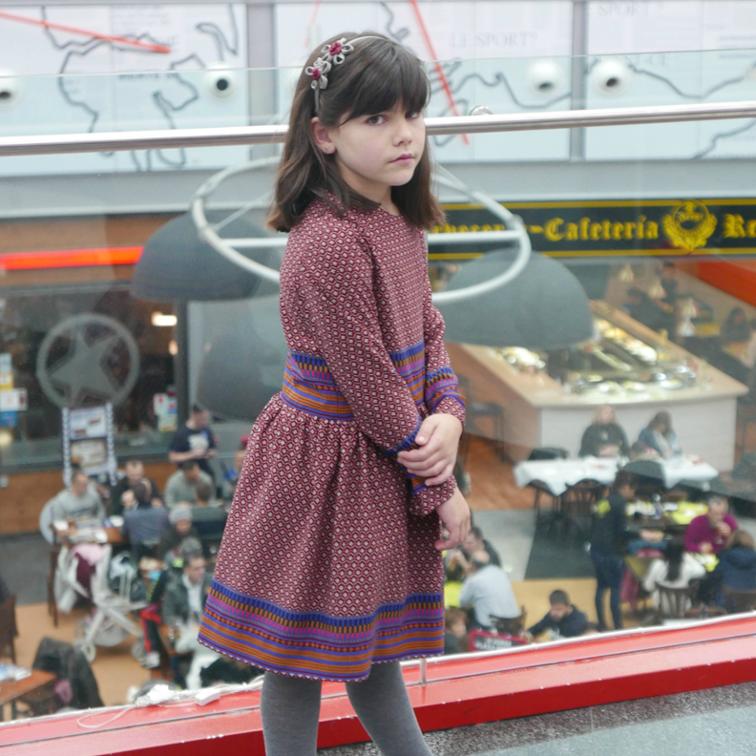 Photo via Craftsy member Colours for Baby Patterns
2. Girl's Dress with Gathered Skirt
Now's the time to use that fabric with a pretty border design that you've been saving in your stash. If you're new to sewing dresses, you'll appreciate the pattern support via email that comes with your download. 
Photo via Craftsy member The Freckled Pear
3. The Emma Rose Dress
This light and breezy dress can be customized to fit whatever occasion you'd like. Choose a light woven fabric for a casual look, or choose a more formal fabric for a special occasion dress.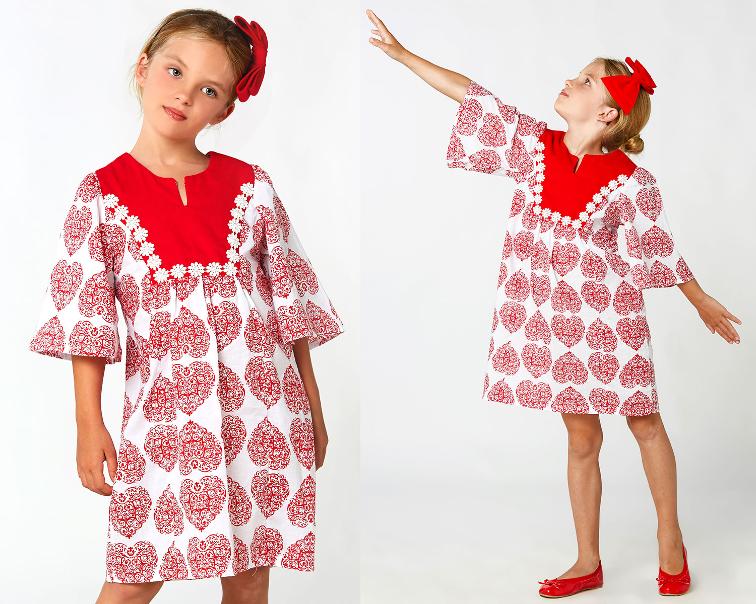 Photo via Craftsy member My Childhood Treasures
4. Florence Dress
This dress has a couple of options so you can customize it to the season or your kid's wardrobe needs. Choose from a short or elbow-length sleeve, then choose either a dress or a top. Girls can even wear it in transition seasons thanks to leggings and cardigans.
Photo via Craftsy member Designs by Rock the Stitch
5. Girl's Halter Dress Pattern
This dress can go formal or casual depending on the fabric you choose. The halter closes with snaps, so you don't have to worry about fiddling with clasps. The dress is lined, too, so you can take advantage of those lovely light summer fabrics.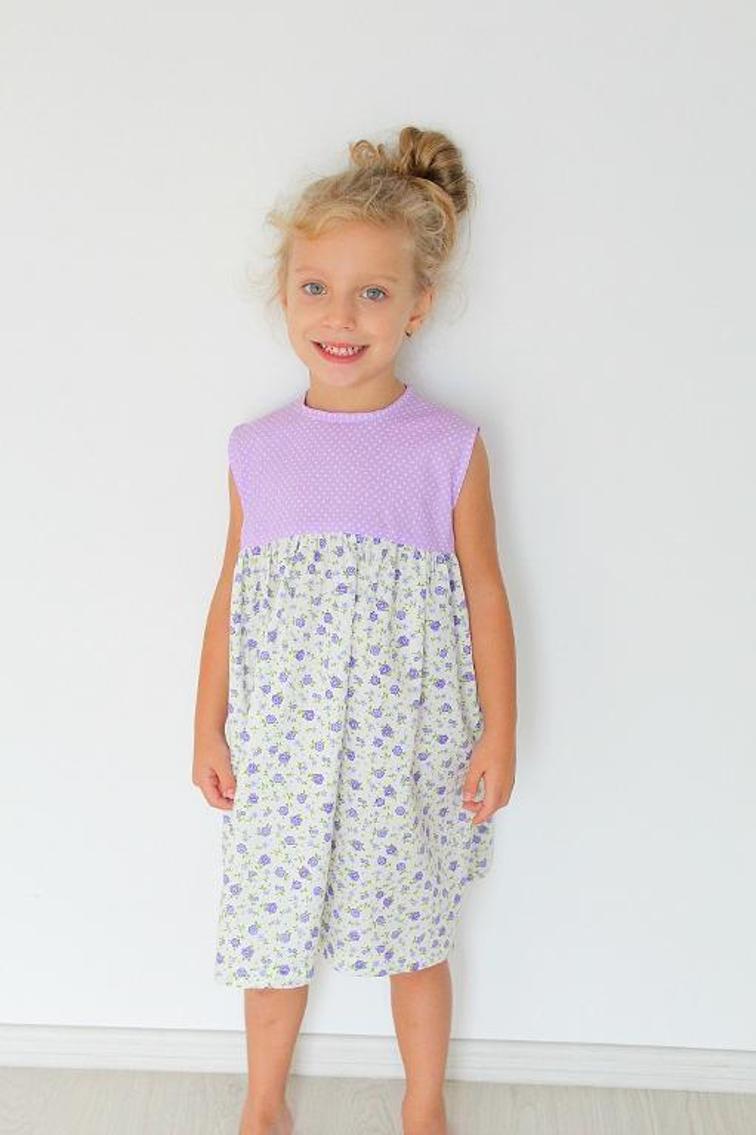 Photo via Craftsy member Creative Homemaking
6. Gathered Dress
This free pattern is sized for a 5T. Use bias tape to give all the edges a nice, neat look. You can use different fabrics for the bodice and skirt, making it a great opportunity to pull from your stash.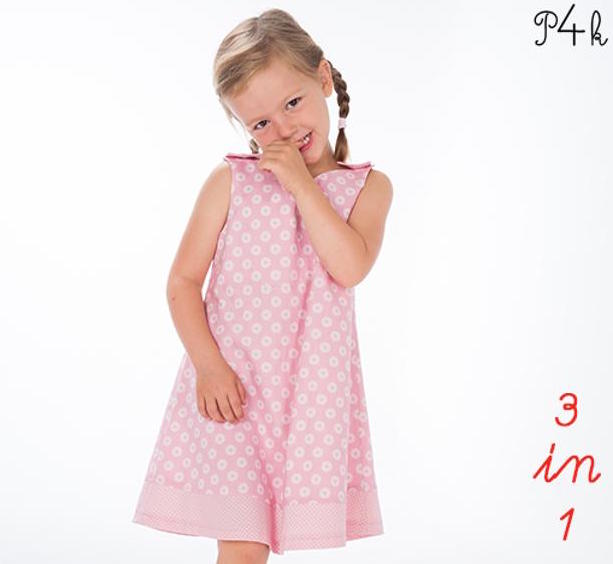 Photo via Craftsy member Pattern4Kids
7. Baby Pinafore Dress
Choose from three variations on this pinafore dress, including different strap and hem options. The pattern even comes with color photos, so you can follow along and make sure every step is completed accurately.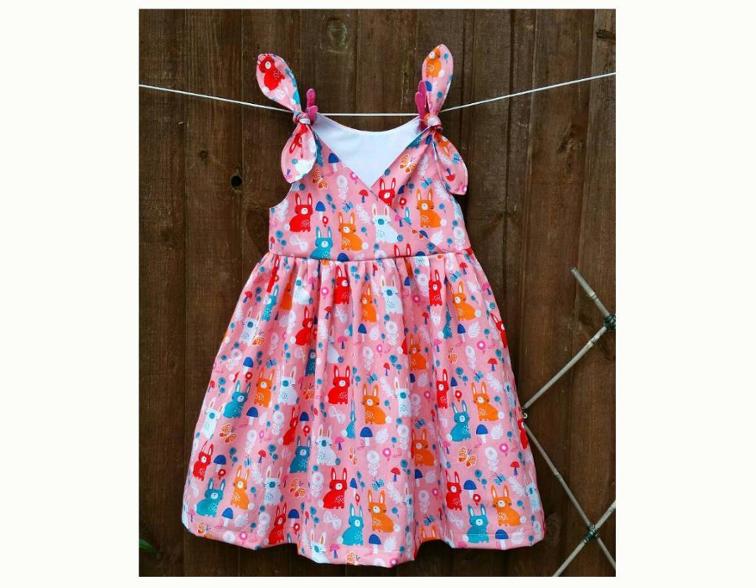 Photo via Craftsy member Puperita
8. Petite Fille-Style Girls Dress
The designer made this dress in just one afternoon! Stitch this up quickly, whether you need a last-minute frock or just a pretty dress for any summer day. Plus, your little lady can get even more wear out of the dress by layering a long or short-sleeved tee underneath it in cooler weather.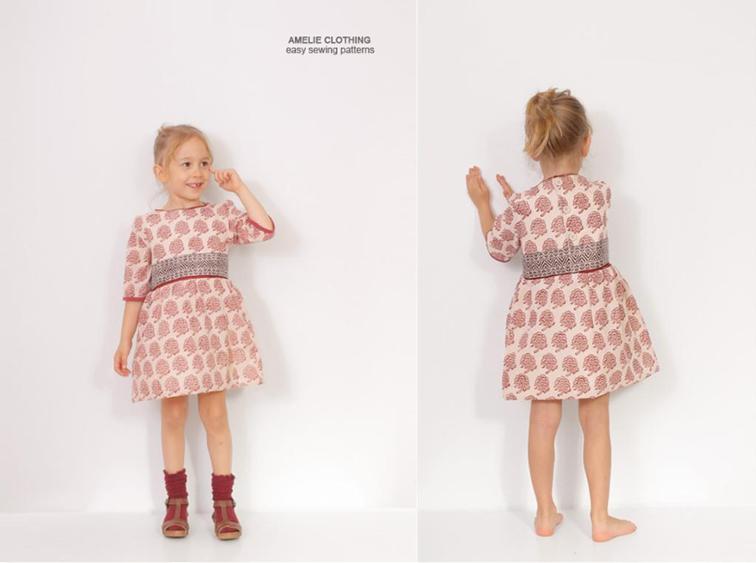 Photo via Craftsy member Kikoipatterns
9. Victoria Girls Dress
This dress buttons up part of the back, which makes for a great opportunity to experiment with combining different fabrics for the waist. Clothing for kids should be fun, so don't be afraid to mix and match different prints.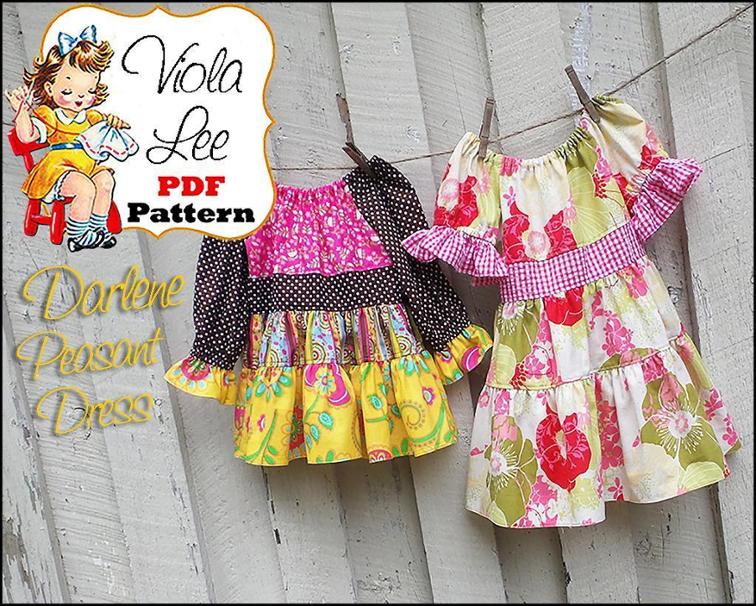 Photo via Craftsy member Viola Lee Patterns
10. Darlene Girl's Peasant Dress
Break out your most colorful fabrics and style your kiddo in boho fashion. This design encourages any mix of patterns. Florals, dots, gingham, geometric prints — it's all on the table. Plus there's a short-sleeve and long-sleeve version so you can stitch one for any season.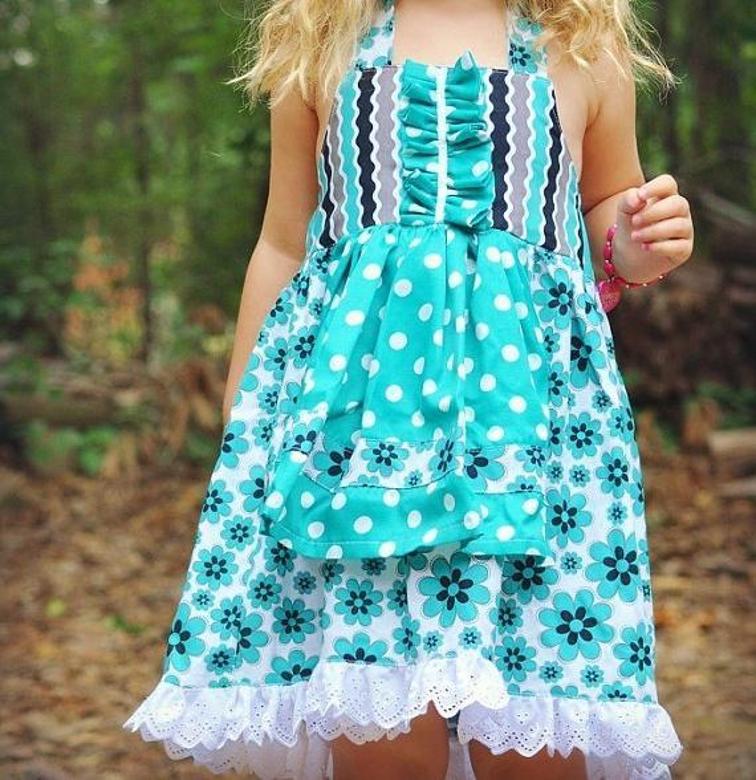 Photo via Craftsy member BlissfulSewing
11. Apron Dress
Even beginners have the skills to tackle this frilly frock. The separate pieces, from skirt to bodice, ruffle, and apron, provide plenty of opportunities to play with color and prints. If you prefer, you can use a few solid-color fabrics, too. Dive into your stash and bring on the inspiration!
Do you have a favorite fabric to use for girls' dresses? Tell us why it's your fave in the comments!