In my opinion, dresses are the perfect garment, and make for great sewing projects. They are complete outfits all by themselves, are much more comfortable than pants or jeans, and they keep you cool in the summer, while being much more figure flattering than shorts!
Plus, when you are sewing a dress from scratch, you can sometimes get away ignoring peskier construction details, like closures. You can make a dress with no zippers or buttonholes, and you certainly can't say the same about a pair of pants. My love for dresses knows no bounds, and I'm always on the lookout for great dress sewing patterns.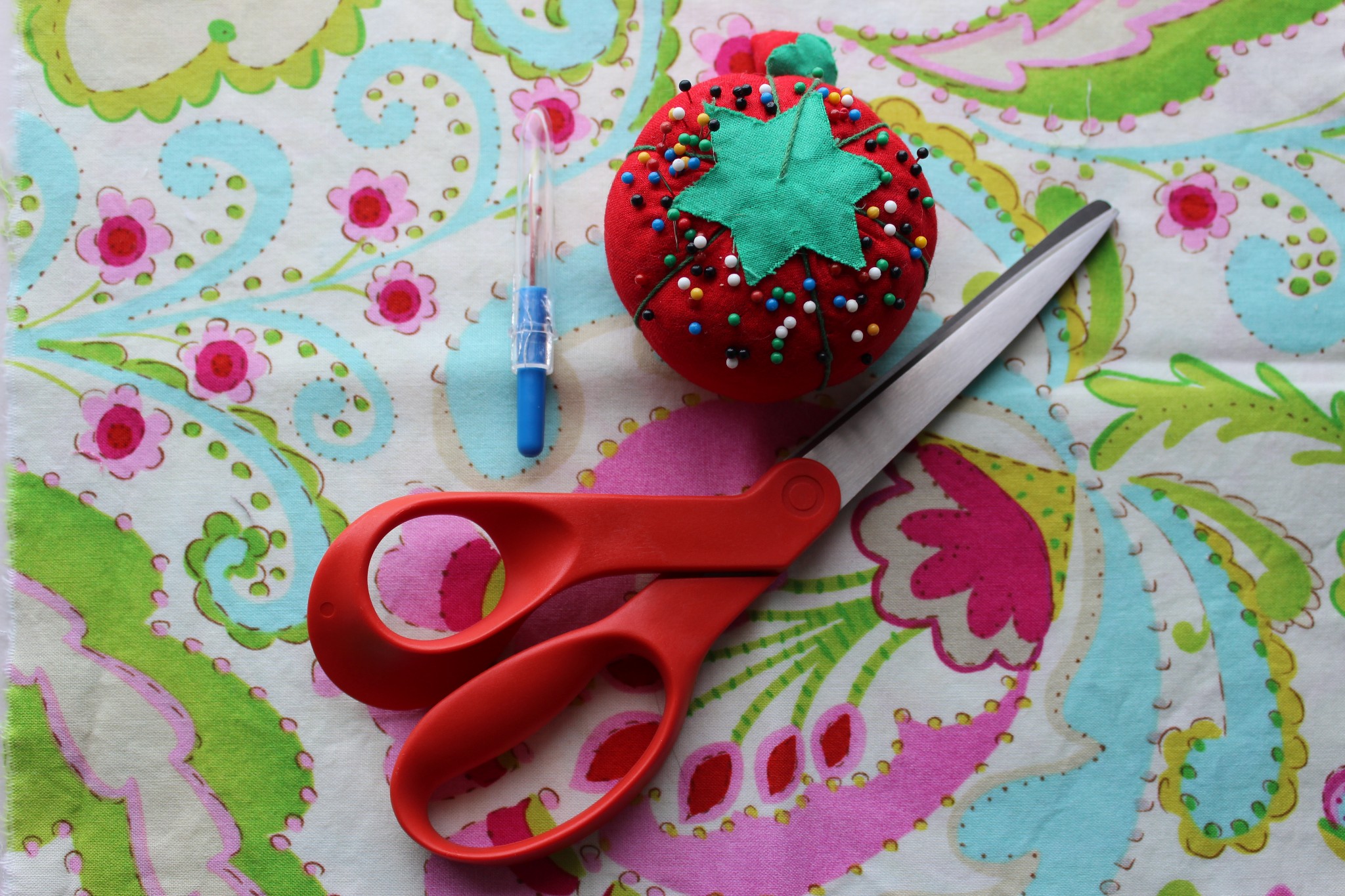 There are many, many options available on Bluprint. Here is a collection of my favorite dress patterns:
Versatile Dresses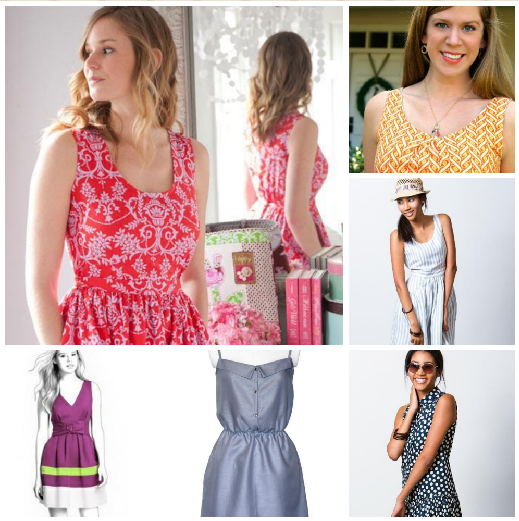 The Angie Dress (above left) is perfect for summer strolls. A color-blocked dress (bottom left) would be very appropriate for a casual wedding. A drop-waist dress (bottom right) is totally on trend, and can do double-duty as a costume, should you ever be invited to a Great Gatsby party. The Kate Dress (top right) is a classic A-line shape that could be made in a variety of fabrics, but I'd go with a breezy linen for summer. A silk sundress (bottom middle) is always a good option for the hottest summer days (or nights!). And a sundress with pockets and a gathered skirt (right side, middle) is a dress you'll reach for again and again.
Casual Dresses

A hoodie dress (bottom, middle) is casual, fun and definitely different. I love that it could be layered over leggings and a long sleeve T-shirt to transition easily from summer to fall. A sleeveless dress with pleated details (bottom right) can easily transition from work to evening wear — just add or remove a cardigan and change your shoes!
A shirtdress (top right) is perfect for work. I also love the Coffee Date Dress (bottom right), which can be made in both lightweight and medium-weight fabric, and dressed up or dressed down. A knit dress with a detailed neckline (top, middle) would also be great for the office. A wrap dress (top left) is a closet staple and is almost universally flattering. A knit dolman dress (not pictured) works well during maternity and beyond. And a shift dress (left) would be a great addition to your work wardrobe.
Evening Dresses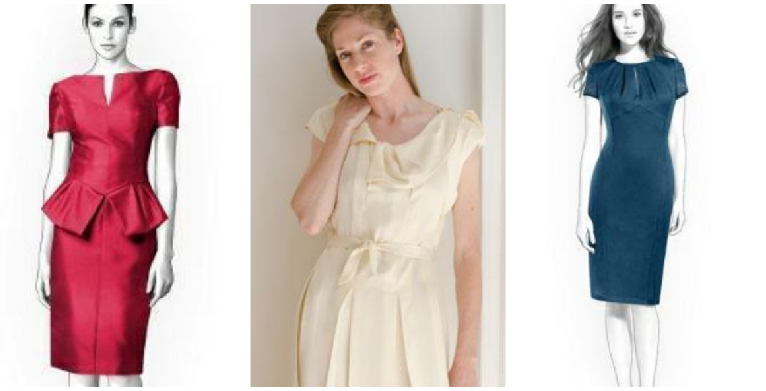 For fancy evenings on the town, a peplum dress (left) would be lovely. A simple sheath dress (right) could be the perfect opportunity to play with luxurious fabric. The Dorianne Dress (center) has an interesting cowl neckline and a very romantic feel. As a bonus, it can also be made in a tunic length! Sewing an elegant evening dress is the perfect way to sharpen your couture sewing skills.
Little Girl's Dresses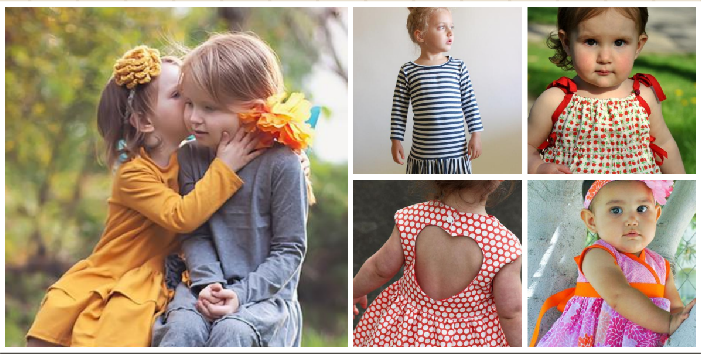 If you have a dress-loving little girl, there are some adorable dress patterns available in smaller sizes, too. The Audrey Cross Over Party Dress (bottom right) is sweet and can also be sized for your little one's favorite doll. The City Dress (top left) is a great pattern to use with a striped knit fabric. The Ashley Knit Ruffle Dress (right) is another great option for knit fabric. And a pillowcase dress (top right) would be fun to whip up using vintage bed sheets. The back detail on the Sweetheart Dress (bottom left) is to die for.
Many of these patterns call for a general knowledge of dressmaking basics, but some require a bit more skill. Bluprint has several sewing classes focused on dressmaking techniques, from how to sew a vintage dress to creating exquisite formal creations.
Come back to the blog on Thursday for more fun sewing projects. We'll share patterns for purses, hats, luggage tags, and even lingerie!
What are your favorite dress patterns? Let me know in the comments!