The Dresden plate quilt block has been a popular block among the quilting crowd for years. Many of our grandmothers, great grandmothers and even great great grandmothers enjoyed piecing this classic quilt block using their leftover scraps. Now, Dresden blocks are made with a variety of fabrics and quilt blocks, ranging from traditional to modern, so even modern quilters can enjoy piecing this delightful quilt block. Dresden plate variations today make this wonderful block a great project no matter what your quilting style!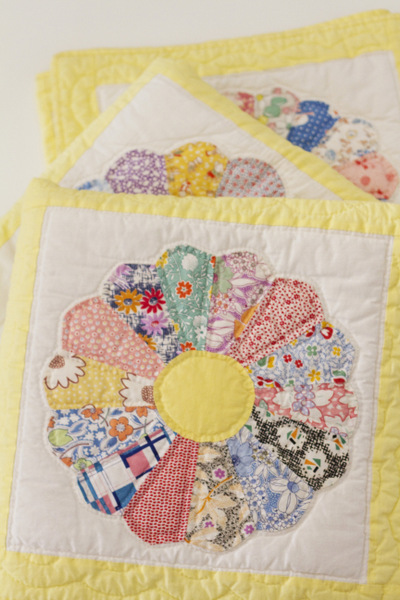 Antique Dresden Plate Quilt via A Quilting Life
Antique Dresden plate
Antique Dresden quilts were often pieced from bits and pieces in the quilter's scrap bin. My great great grandmother hand-pieced the above Dresden quilt in the 1930's. My family members have recalled that these fabrics were also found in the her dresses and aprons, making this quilt a treasured family heirloom.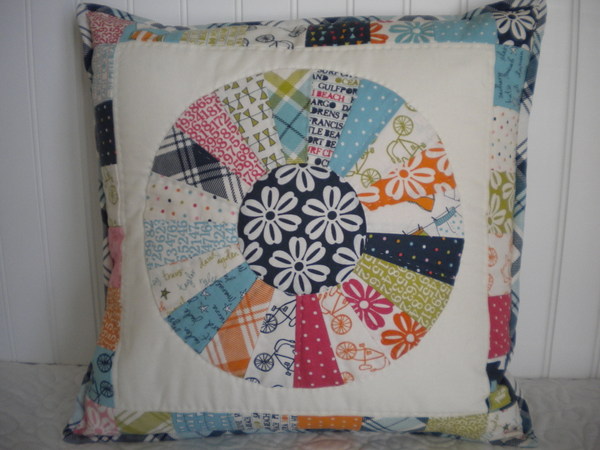 Photo via A Quilting Life
Modern Dresden plate
Modern Dresden block variations can also become family heirlooms. This delightful modern variation Dresden pillow, the Breeze Pillow from the book Fresh Family Traditions: 18 Heirloom Quilts for a New Generation, gives a decidedly fun twist on the Dresden block.
The petals of the Dresden are trimmed to create a "wheel" using an easy to master freezer paper appliqué method.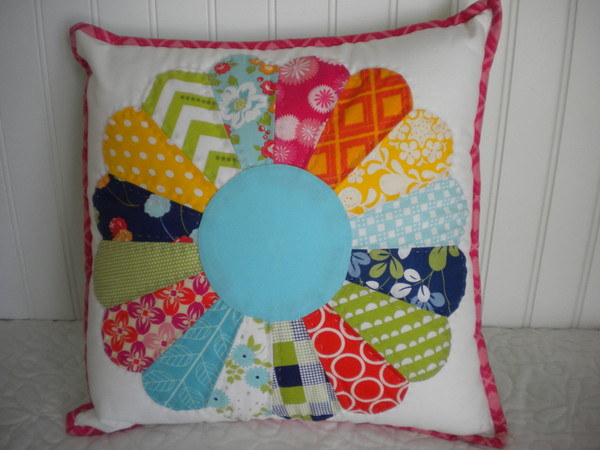 Photo via A Quilting Life
Mixing modern and traditional Dresden plate
Another delightful modern twist for quilting a Dresden plate is to simply create a traditional Dresden block using modern fabrics.
Although this pillow is classic in style, the fresh fabrics bring a contemporary feel to this design. This pattern, Grandma's Dresden Pillow, is also found in Fresh Family Traditions: 18 Heirloom Quilts for a New Generation.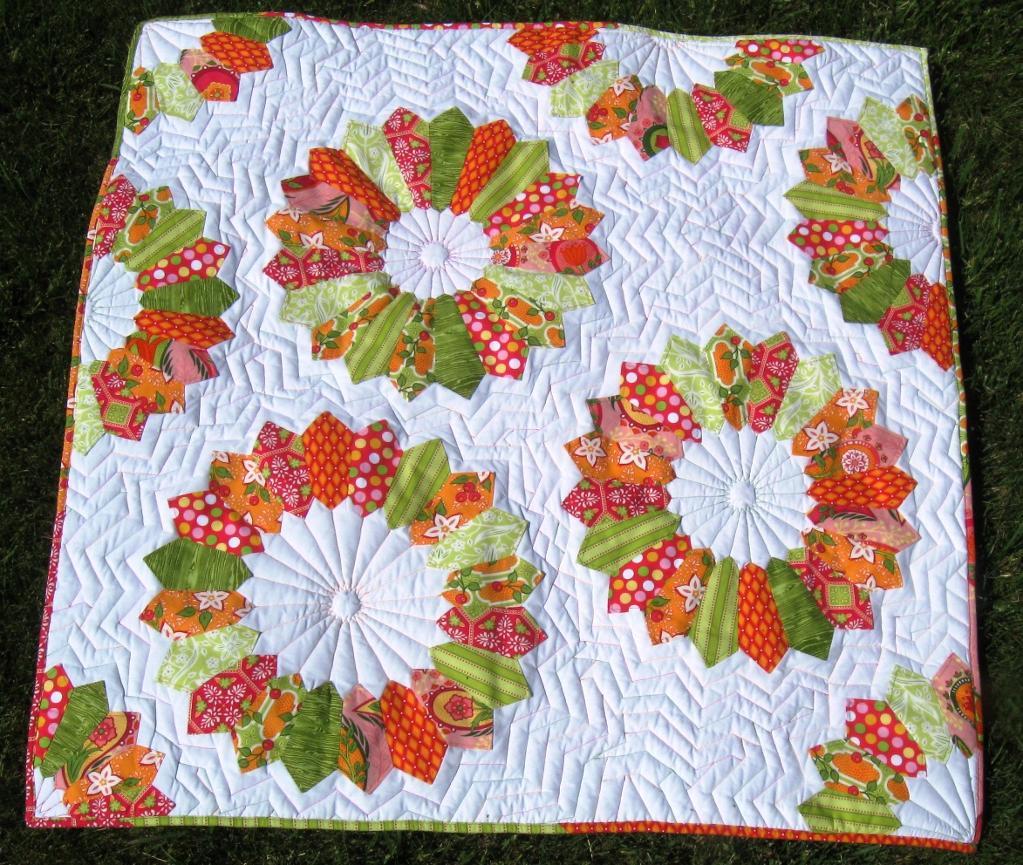 Double Dresden Delight by Bluprint membre Melissa Corry
Double Dresden Delight pattern
The Double Dresden Delight quilt in fresh, modern fabrics features double pointed Dresden blades appliquéd onto a wholecloth background for a decidedly modern feel. Partial Dresden curves in the corners of the quilt add a whimsical twist.
Get the free Double Dresden Delight pattern here.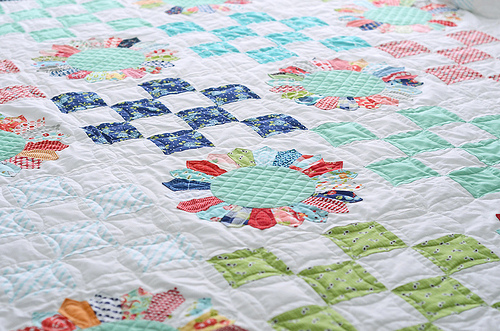 Photo via Bluprint instructor Camille Roskelley
Field Day Dresden quilt
If you are interested in making a Dresden block or quilt and aren't quite sure where to begin, Bluprint instructor Camille Roskelley has a delightful Dresden Quilt Project in her class Playful Piecing Techniques.
Her Field Day quilt features fun, chunky Dresden petals with pointed tips. Because the Dresden blocks alternate with 16-patch blocks, this quilt goes together quite quickly. Take her class for tips and pointers on piecing this delightful quilt, and receive patterns and instructions for several other quilts as well.
Photo via Bluprint member quiltjane
Paper-pieced Dresden plate block
For another fun, modern twist on the Dresden plate block, how about creating a unique paper-pieced Dresden? This contemporary 12″ finished block Dresden pattern by quiltjane offers a fresh perspective on the Dresden block.
Get the Dresden Du Jour pattern here.
[box type="shadow"]
What to learn more about the story behind Dresden plate? Check out the "Dynamic Dresden Plates" post to learn fascinating historical information. Plus, you can get even more project ideas using the versatile Dresden plate quilt block!
[/box]
What type of Dresden project will you be creating first?