If you're trying to learn how to draw realistic human eyes, there are few better resources than the works of the great masters. If you're in need of a little inspiration, feast your eyes (pun intended) on these amazing eye drawings.
Leonardo da Vinci's mastery at drawing and painting the eye might have come about from his scholarly pursuits. The very first "renaissance man," Leonardo rigorously studied anatomy to achieve an even better understanding of the human eye. Here's a page from one of his sketchbooks from 1489.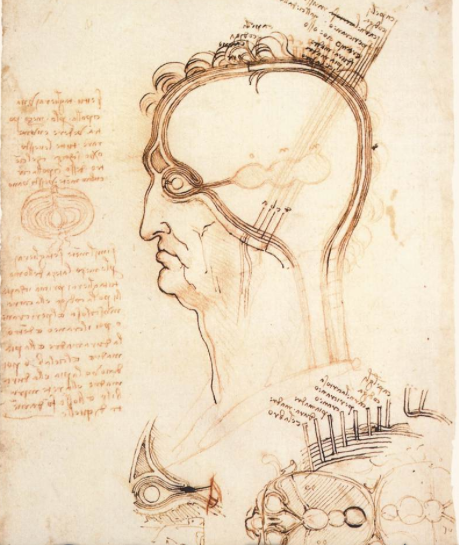 And here is Leonardo's Drawing of a Girl, a study for a painting from 1483. The softness of his handling of the eyes set Leonardo apart from his contemporaries.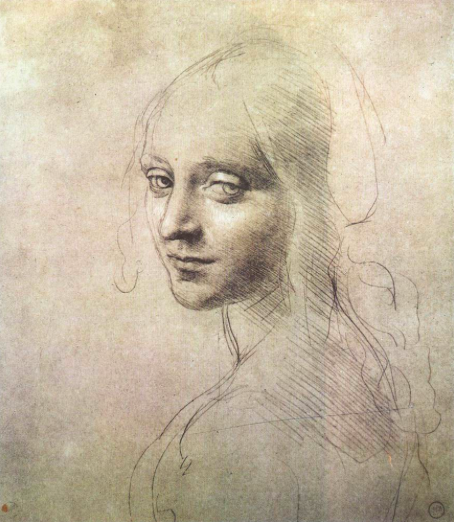 In detail you can see the fine modelling and soft values. Leonardo sketched this in silverpoint, a drawing technique wherein the stylus is a piece of sharpened silver. Barely visible at first, the silver eventually tarnishes leaving a beautiful wispy mark.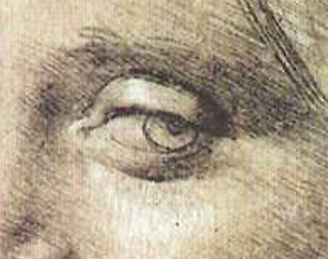 Albrecht Durer was another studious artist with similar interests to Leonardo. His obsession with the proportions and geometry of the the human head and figure allowed him to produce exquisite drawings like this undated Head of an Apostle.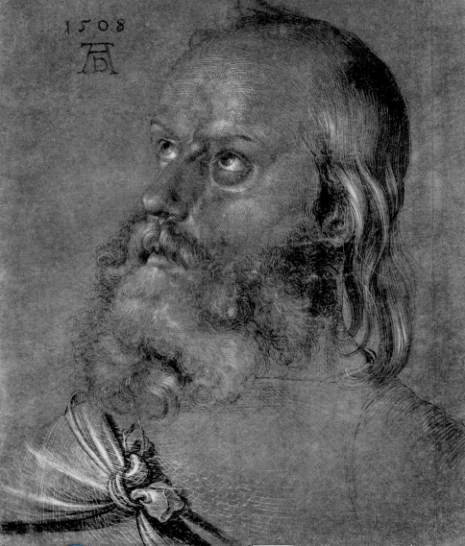 Close up we can see the amazing detail and intricate hatching of the eyes.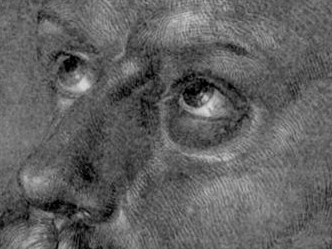 Rembrandt's whimsical self-portrait etching below from 1630 shows his economical approach to line. With a series of quick loose hatch-marks Rembrandt shows us how expressive the eye can be in a drawing, here used to demonstrate mock-surprise. Notice how this is one of the rare occasions where the top of the iris is seen. I wonder what he was looking at…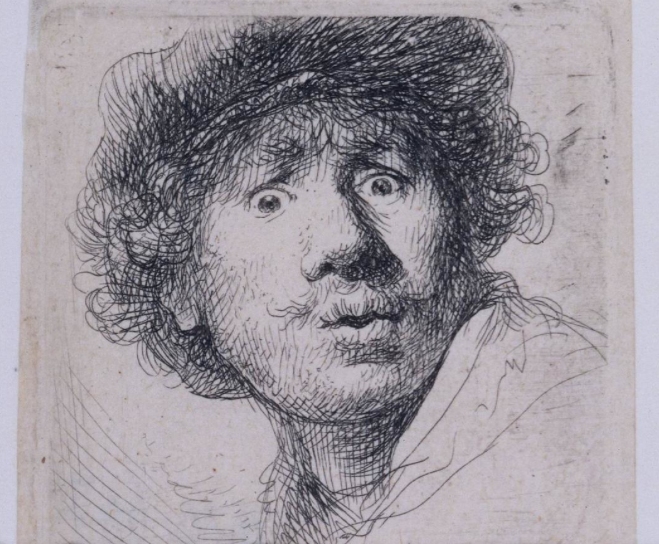 John Singer Sargent used an even stronger "less is more" approach, and is economy of mark-making is evident in his 1883 study for the painting Madame X below. This young lady's eye is a mere smudge of graphite, yet we can read it perfectly. Sargent's ability to distill so much information in so few marks was unparalleled.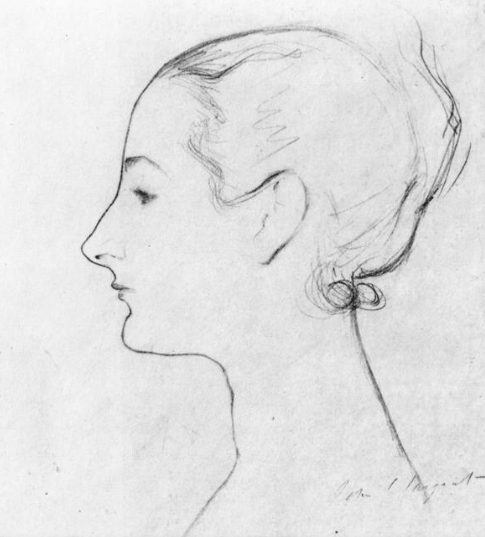 Pablo Picasso, along with Georges Braque, was the father of the Cubism movement. Picasso had spent a lot of time looking at African masks, and began to use the forms and shapes he saw there to inform his approach to drawing the face, particularly the eye. Take a look at his Seated Nude from 1906 below.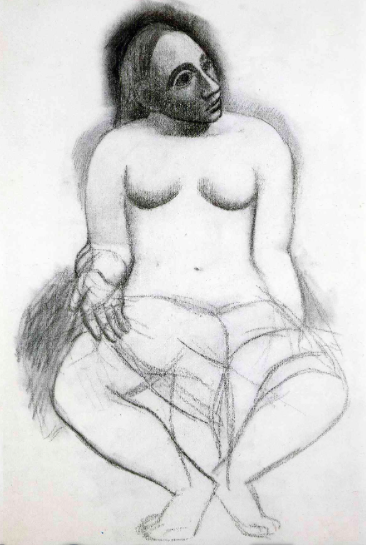 In this detail you can see how Picasso was obsessed with the simple geometry and abstraction of form he saw in African masks.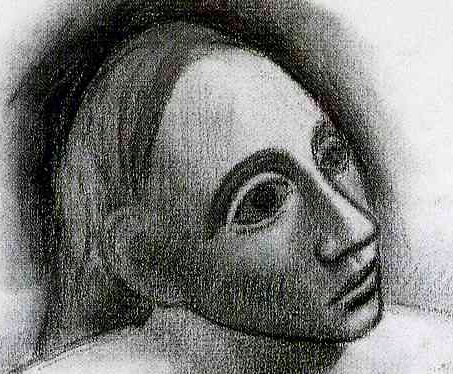 In Juan Gris's Portrait of Daniel Henry Kahnweiler from 1921, note his sharply developed linear sensibility. Gris's portrait is acutely observed and more than slightly exaggerated. His line quality emphasizes Kahnweiler's heavy eyelids and severe eyebrows.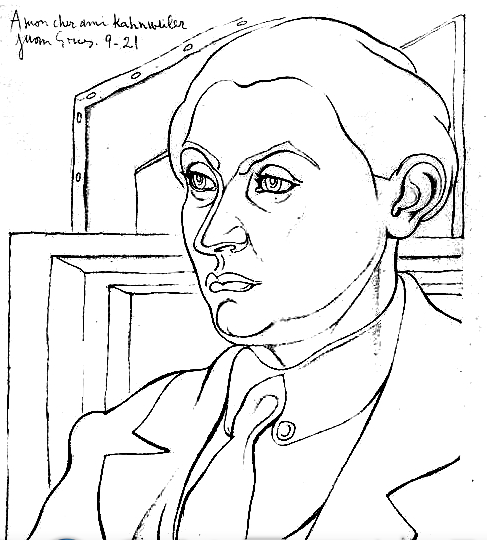 There may be no more famous drawing of the human eye than this one by M.C. Escher below, titled simply Eye from 1946. In addition to the exquisite modeling and carefully laid down values, you may notice a rather macabre reflection within the pupil. The details Escher achieved in this mezzotint are almost photographic, yet they retain Escher's characteristic style. Seeing an eye this intimately is a little confrontational and uncomfortable. It's yet another challenging image from an artist who produced hundreds of challenging images.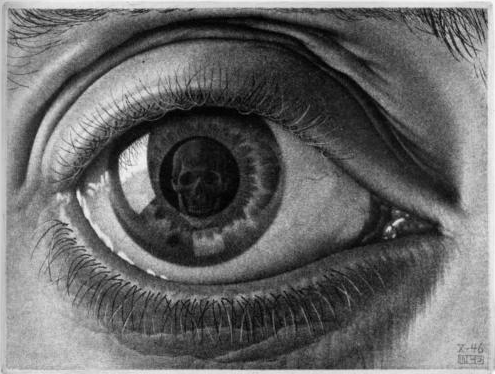 I hope you found a little inspiration in this selection of amazing eye drawings. Are there any eye masterpieces in art you're fond of?