Fingers and hands are notoriously difficult to draw. But the Bluprint community of amazingly talented artists seemed unfazed by the challenge in this month's #ShowUsYourHands Contest.
We were amazed by the intricacy and detail masterfully rendered in the entries. Your inspiring works captured not only the skill required to draw hands realistically, but also took the works a step further — drawing out depth of human emotion.
Scroll down to see the top entries, plus the winning piece that truly stood out above the rest!
And the winner of the 2014 #ShowUsYourHandsContest is…
[box type="shadow"]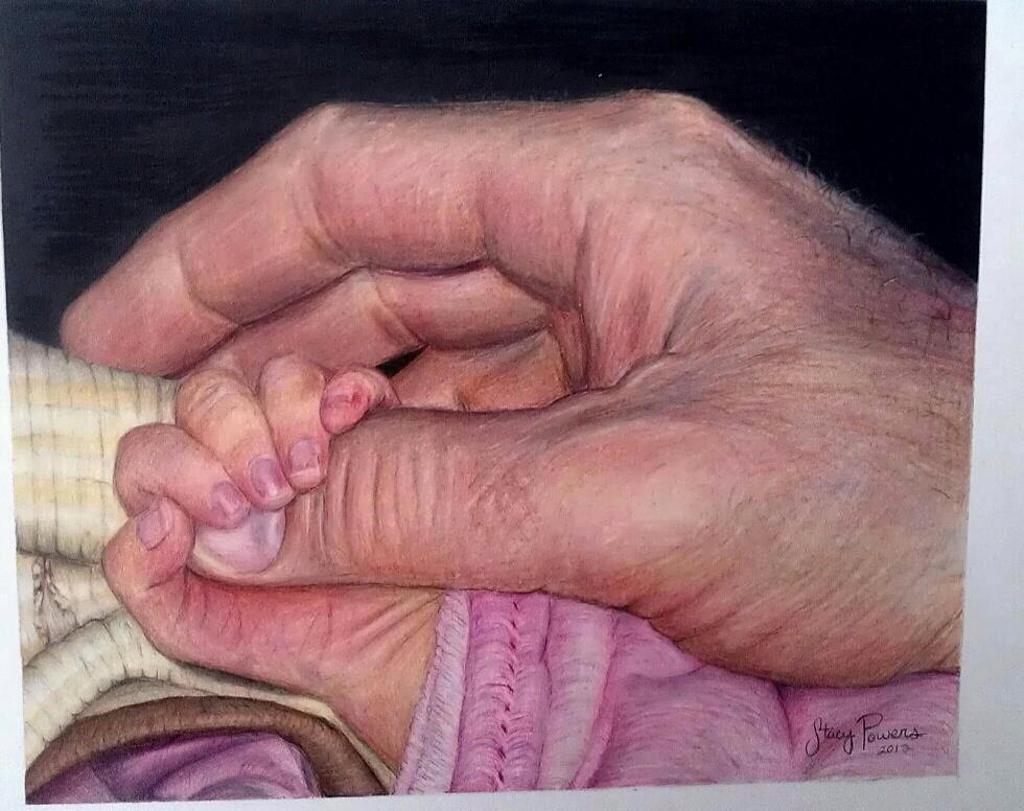 "Holding Onto Papaw" via Bluprint member Stacy Powers
This colored pencil piece is both evocative and realistic, from color choice to texture. You can feel the emotional connection between the tiny hand and its grownup counterpart. The artist drew inspiration for the drawing from a photo taken just after her daughter's birth, as the tiny newborn grabbed the her grandfather's finger for the first time.
Congrats Stacy Powers! We'll be reaching out to you soon regarding your prize: one free Bluprint class of your choice!
[/box]
[box type="shadow"]
Overcome your biggest artistic struggles — from figure drawing, to drawing the face and beyond — to take your drawing skills to the next level with FREE PDF eGuides from Bluprint! Each exclusive guide is instantly downloadable and printable, featuring step-by-step drawing tutorials from professional artists.
Get your FREE drawing eGuides here >>
[/box]
Honorable mention:
[box type="shadow"]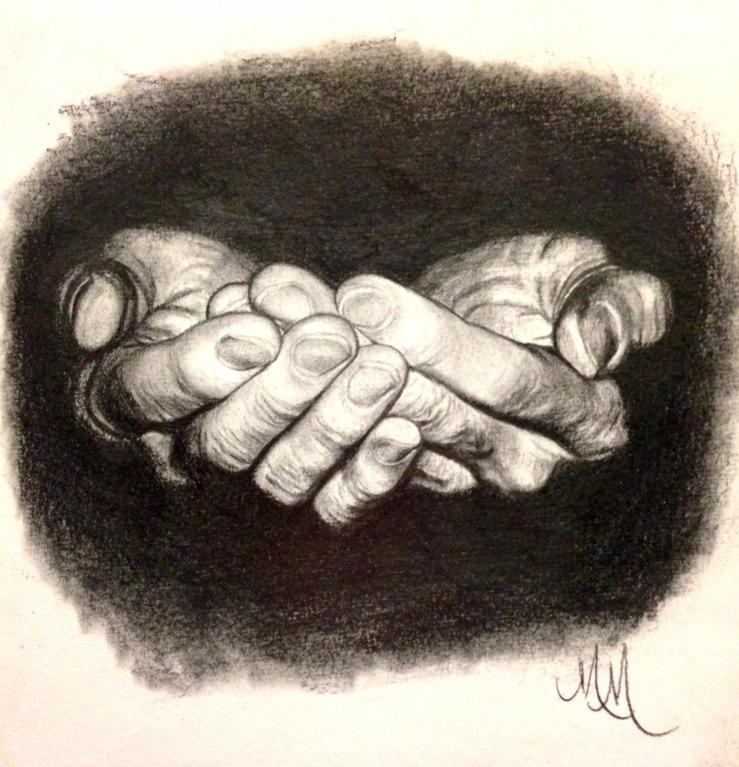 "His Hands" via Bluprint member moniquemc
[/box]
[box type="shadow"]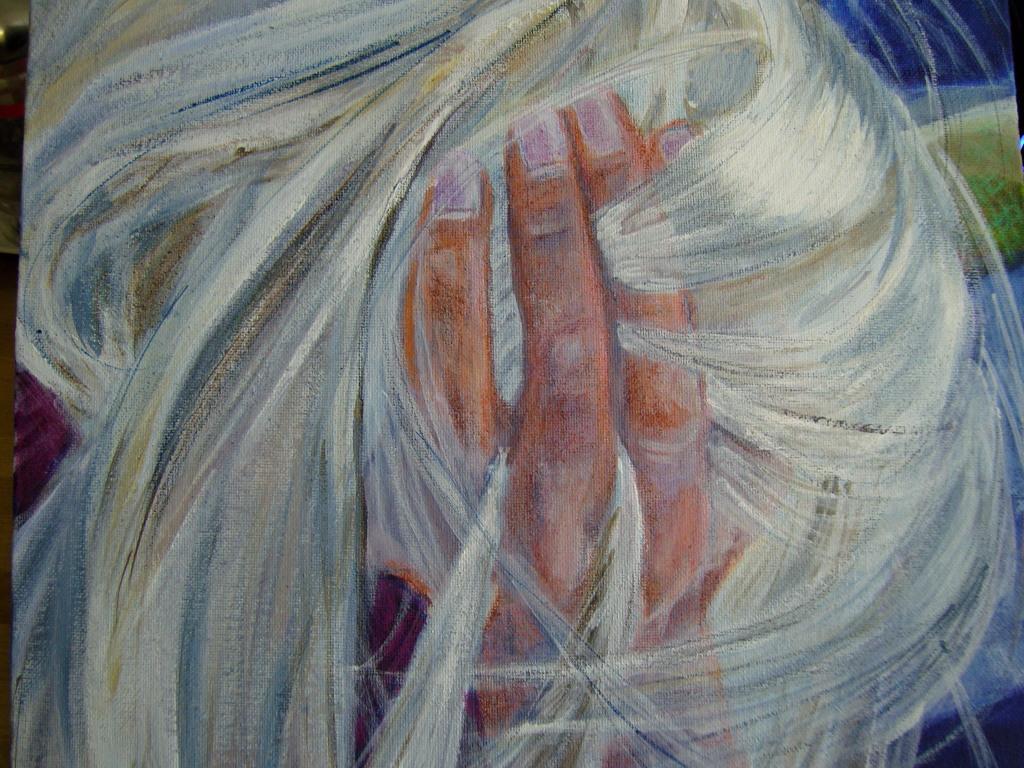 "Alzheimer" via Bluprint member Margreet v TK
[/box]
[box type="shadow"]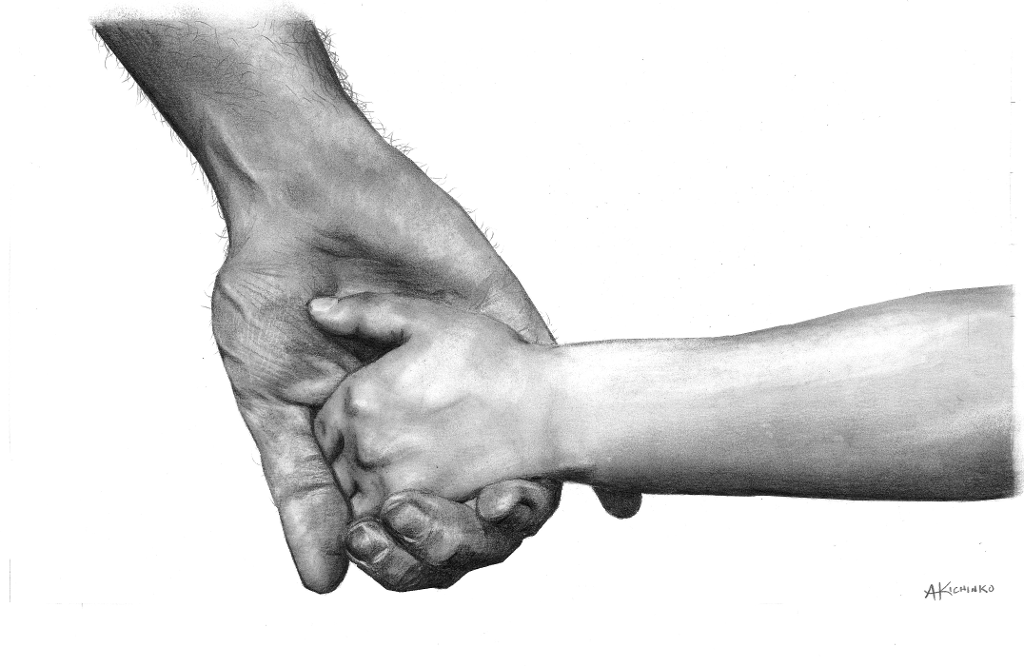 Father holding son's hand via Bluprint member AndiMarieKi
[/box]
[box type="shadow"]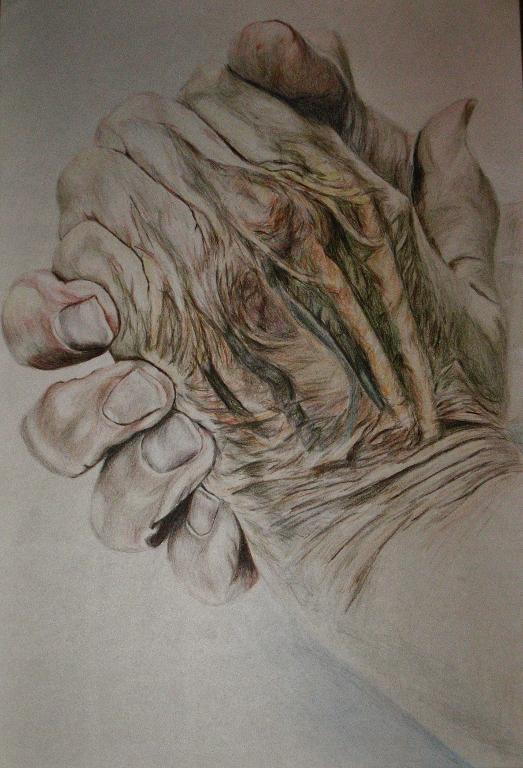 My grandma's hands via Bluprint member RobJenEvs
[/box]
What inspires you most about drawing hands?