When I first started sewing clothes, the only sleeves I knew about were the ones from the Puffy Shirt episode of Seinfeld, plus bell sleeves from a horrible lavender polyester shirt I owned in high school. (I thought it was really awesome at the time.)
After trying out a few different dress patterns, I started to notice a difference in how the sleeves were sewn. I also started to realize that there were certain types of sleeves that didn't look great on me.
Identifying different types of sleeves is especially important if you're into designing your own clothes. Just a simple change of sleeve style can transform an entire pattern, plus it's helpful to know what different types of sleeves can do for your body and the entire silhouette of your top or dress.
Take a look at just a few of the different types of sleeves in the sewing world and start playing around with the sleeves of your dress and top patterns.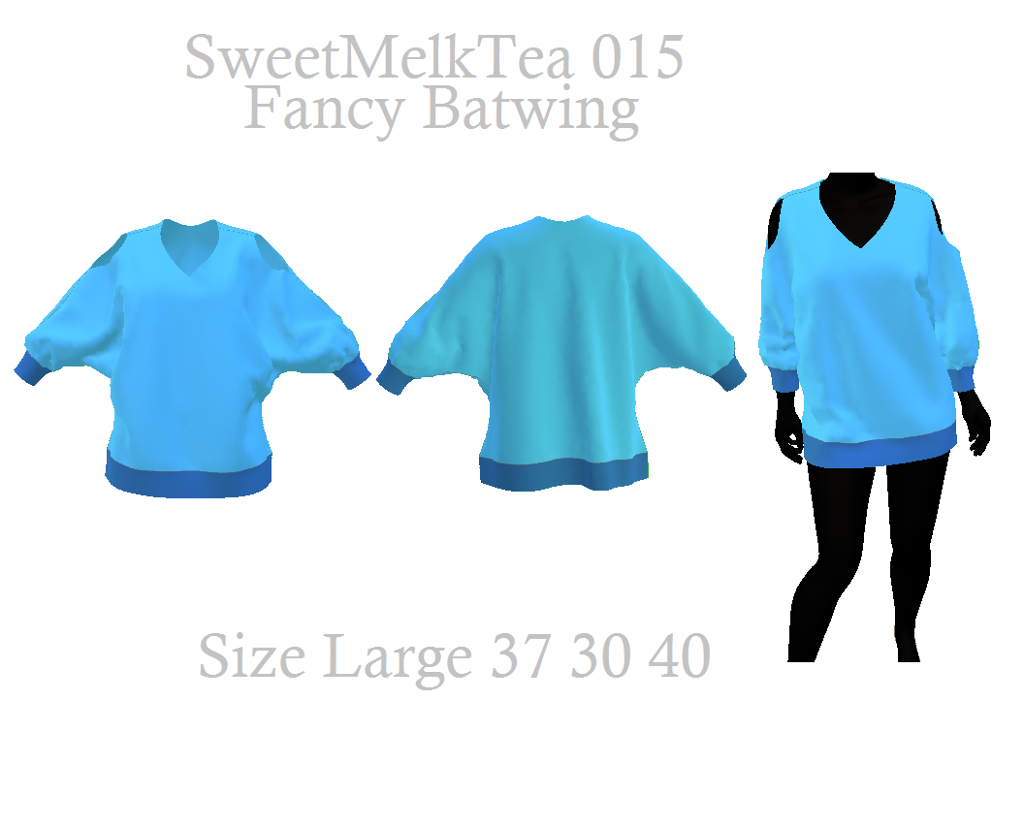 Photo via melktea
Batwing Sleeve
Nope, this isn't the sleeve that Batman wears for his uniform. Batwing sleeves have a deep armhole that extends and tapers toward the wrist, creating a silhouette that does, indeed, look like a batwing.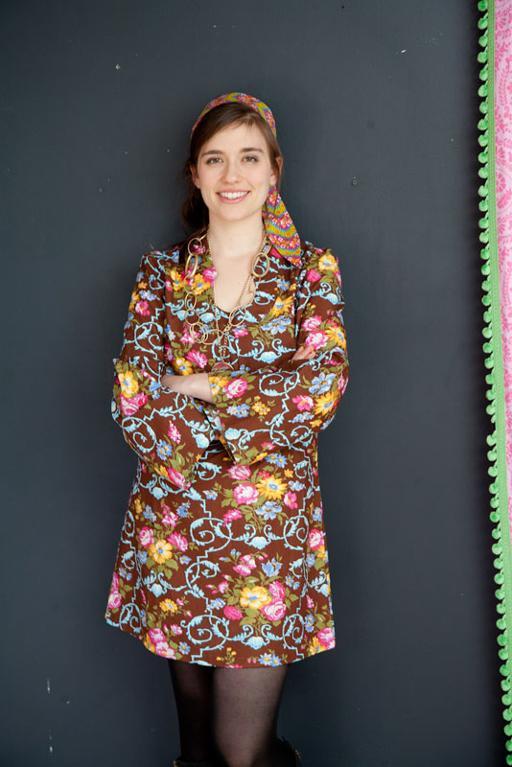 Photo via Sis Boom
Bell Sleeve
Bell sleeves are exactly what you think they are: sleeves that are shaped like a bell! The sleeves are more narrow at the top, then gradually widen into a bell-shape. Bell sleeves are great for casual, relaxing looks like the tunic shown above. Keep in mind that the bell doesn't always have to flare out dramatically; you can draft bell-shaped sleeves with different degrees of fullness.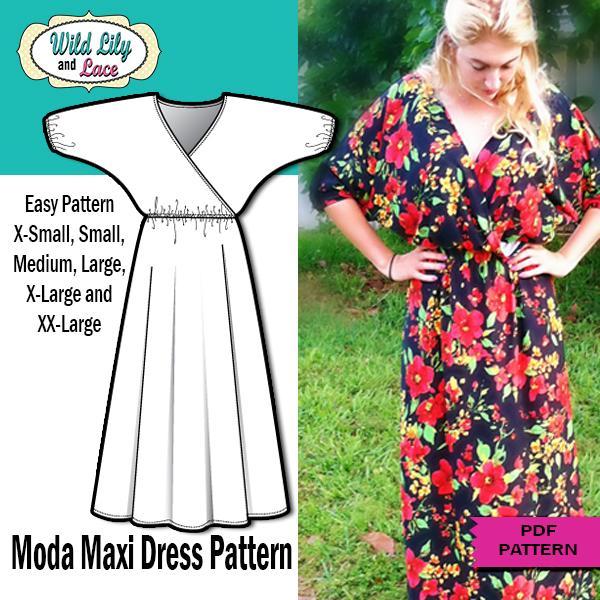 Photo via Ori
Dolman Sleeve
Like the kimono sleeve, the dolman sleeve is drafted with the bodice and is very wide at the top. The difference, though, is that the dolman sleeve slowly tapers as it moves toward the wrist.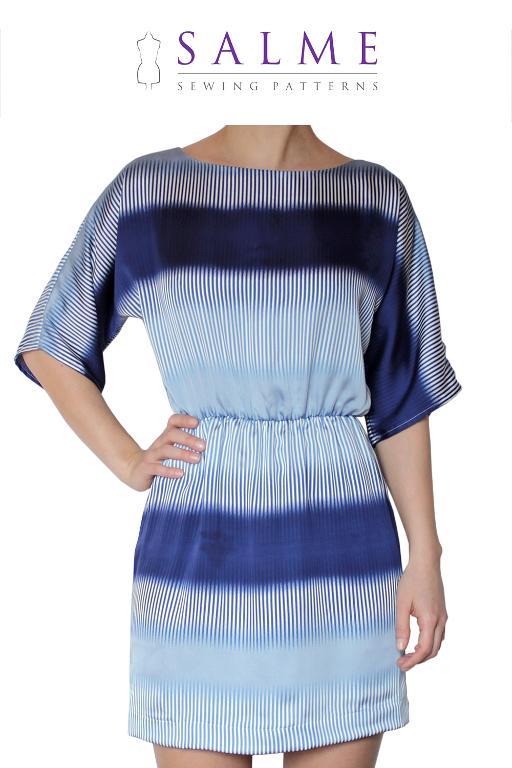 Photo via Salme Patterns
Kimono Sleeve
Kimono sleeves are not reserved for a traditional kimono. Kimono sleeves give tops and dresses a very flowing look. Kimono sleeves are drafted with the bodice, so they aren't set-in sleeves that you attach to the bodice. You'll notice when you look at the dress pictured above that kimono sleeves have great drape and don't stick close to the underarm. The sleeve is a great choice for light-weight, flowing fabrics like silk and viscose.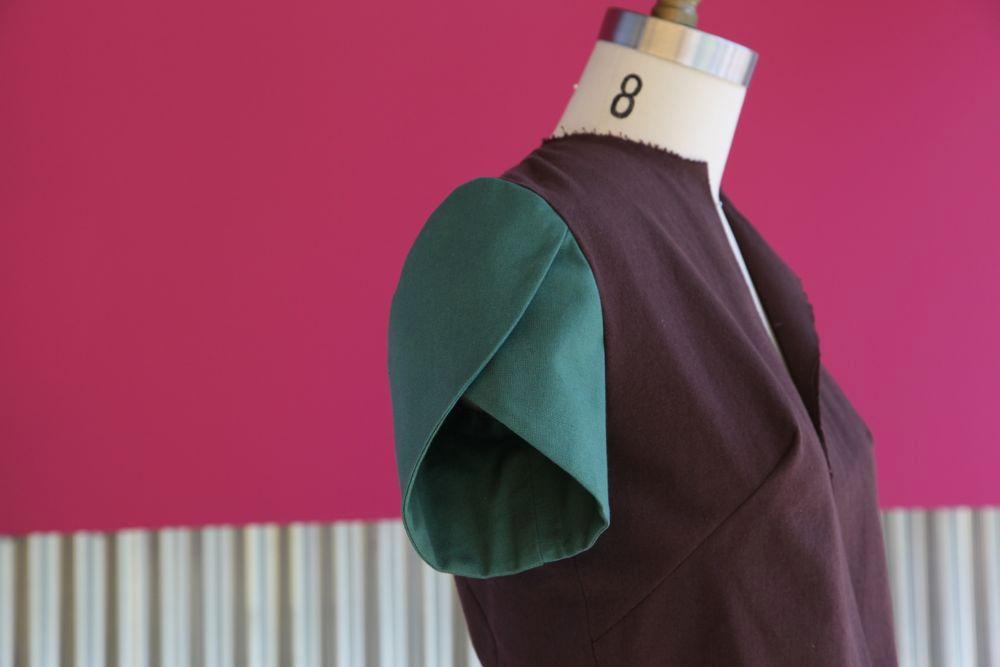 Photo via Suzy Furrer
Petal Sleeve
If you want the freedom to move your arms while also keeping them covered, a petal sleeve is perfect for you! The petal sleeve is two pieces of fabric crossing over each other, creating a look that's soft and feminine. You'll often see it used for sweet summer dresses.
It's also easy to turn nearly any short sleeve into a petal sleeve. Want to find out how? Enroll in Patternmaking + Design: Creative Sleeves with Suzy Furrer to learn how to draft a petal sleeve without using a pattern.

Enroll in Suzy's Patternmaking + Design: Creative Sleeves class here.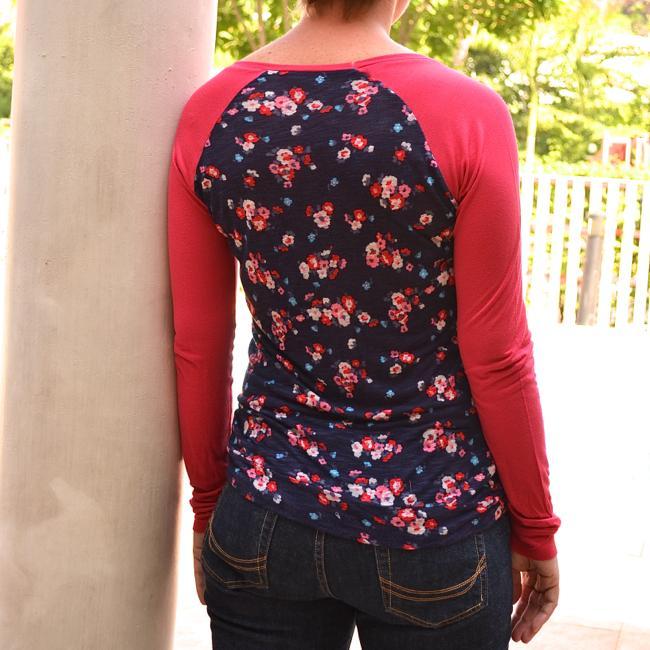 Photo via Adrianna Appl
Raglan Sleeve
Known most commonly for baseball t-shirts, you'll recognize the raglan sleeve immediately. The raglan leaves a clear diagonal line from the armpit to the neckline. Some designers, like Craftsy member Adrianna Appl whose Lane Raglan is pictured above, use that diagonal line to their advantage, drafting tops that use two different fabrics to accentuate the sleeves. But raglan sleeves also look great when the top uses the same fabric for the bodice and sleeves, so consider both options if you're designing or sewing a raglan top.
Don't forget to check out Patternmaking + Design: Creative Sleeves with Suzy Furrer to learn how to draft different types of sleeves, including sleeves with a placket, pleats, and a cuff. With these skills under your belt, you can turn one basic dress pattern into several different looks!
What's your favorite type of sleeve to sew and wear?