Diamonds may be a girl's best friend and fun to wear, but they are also pretty fun to sew. Diamond quilt patterns come in many sizes and styles, with patterns to fit skill levels from beginners to advanced quilters.
If you've never tried sewing diamond quilt patterns, they come in a variety of shapes and formations and can be pieced from easy triangles (equilateral, half-square triangles or half-square rectangles). They can also be paper pieced for accuracy and no chance of fabric stretching along the bias!
We're excited to share some vivacious diamond quilt patterns and diamond quilt projects from the Craftsy quilting community.

Diamond Damask
For a great, entry-level diamond quilt pattern, check out the Diamond Damask pattern featuring Joel Dewberry's Birch Farm fabric collection. This beginner-friendly diamond quilt is pieced from acute triangles, with thin strips of sashing in between to create the effect of framed diamonds. All you need to cut the diamonds is a clear quilting ruler, rotary cutter and cutting mat.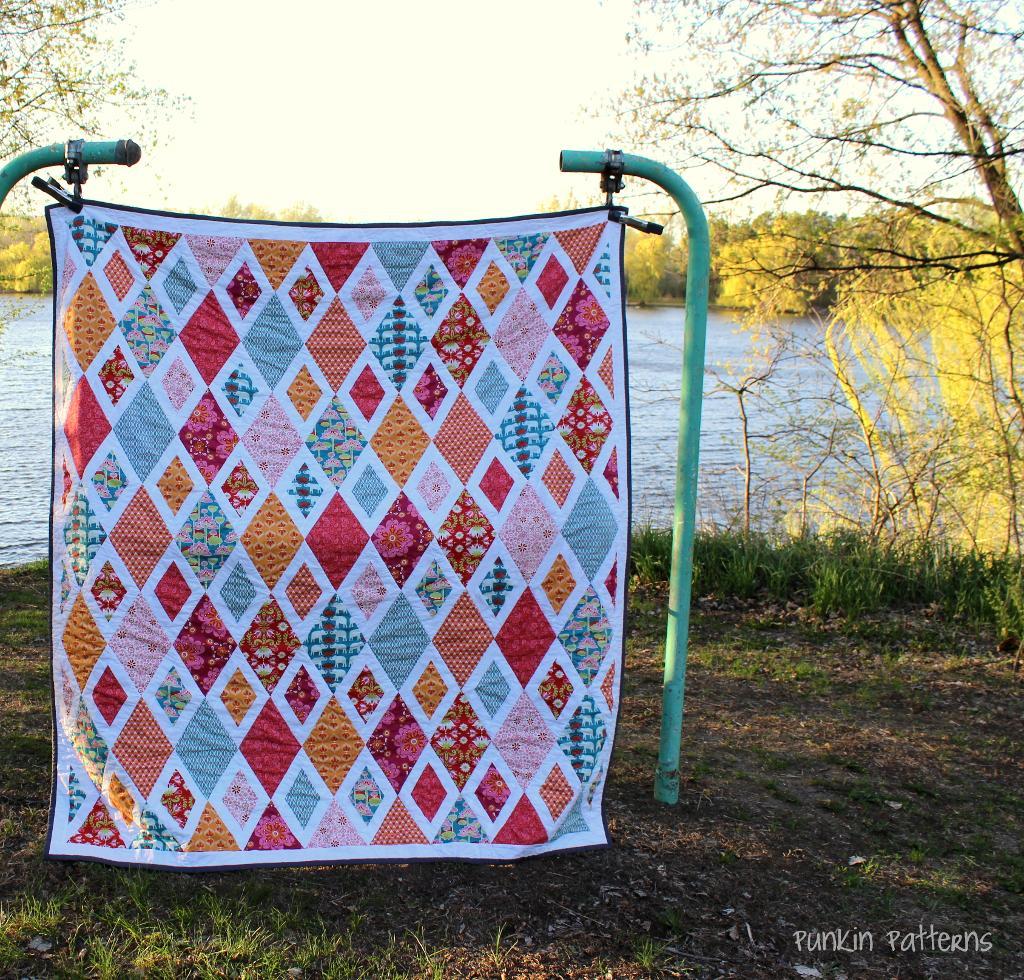 Photo via Craftsy member PunkinPatterns
Diamond Affair
If you love the look of crisp white sashing, you'll appreciate this PDF quilt pattern for large diamonds mixed with smaller, framed diamonds. Suited for an advanced beginner or intermediate-level quilter, this design comes with tips to help you line up your diamonds for perfect piecing. It also comes in five sizes, from baby to king, depending on how adventurous you are!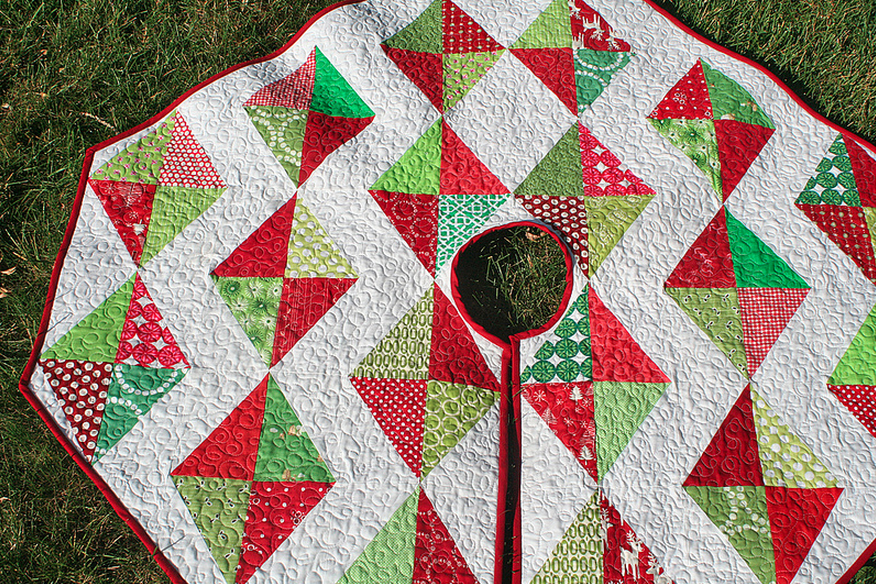 Photo via Craftsy member Freshly Pieced
Diamond Christmas tree skirt
It's never too early to start sewing for the holidays, and this tree skirt pattern is a great design to whip up for your own holiday home decor. This pattern features diamond shapes featuring four scrappy fabric prints in Christmas colors. Each of the diamonds resembles a kite shape, and the piecing is made from half-square rectangles.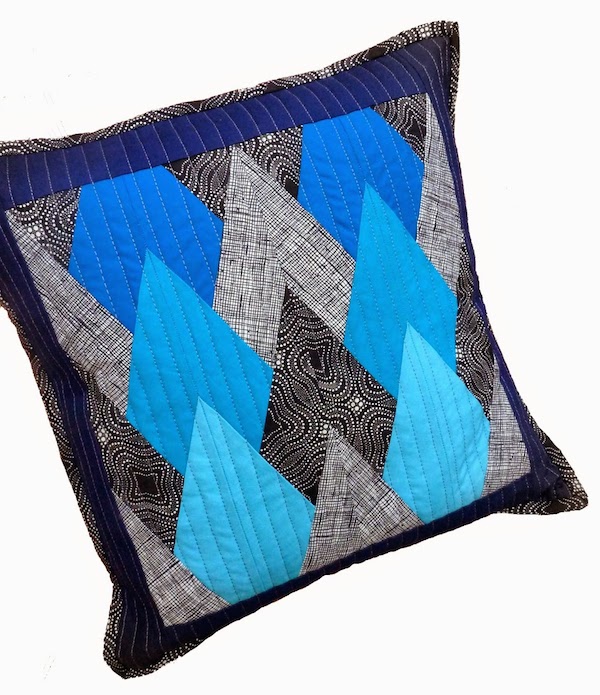 Photo via Craftsy member 13 Spools
Winter Trees
This diamond-inspired pillow is paper-pieced from Amy's free block pattern, available on Craftsy. Though the full diamond shapes aren't visible, you get a neat layered effect from the rows of diamonds, which seem to overlap one another. Use this simple block pattern to make a quilt, pillow or single block!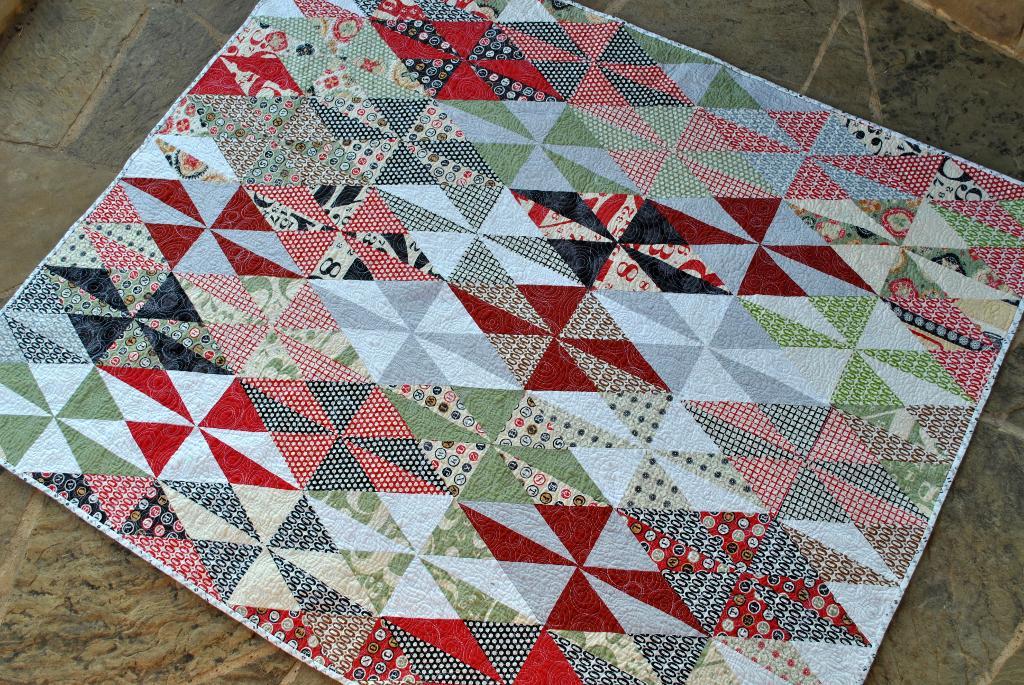 Photo via Craftsy member That Girl…
Dizzy Diamonds quilt
Learn how to piece pinwheel diamonds with this fun pattern! You won't need any special template or rulers, but you will sew together fast and fun diamond pinwheel quilt blocks. This quilt looks great with a collection of coordinating prints, but would also be fun to sew up in solids.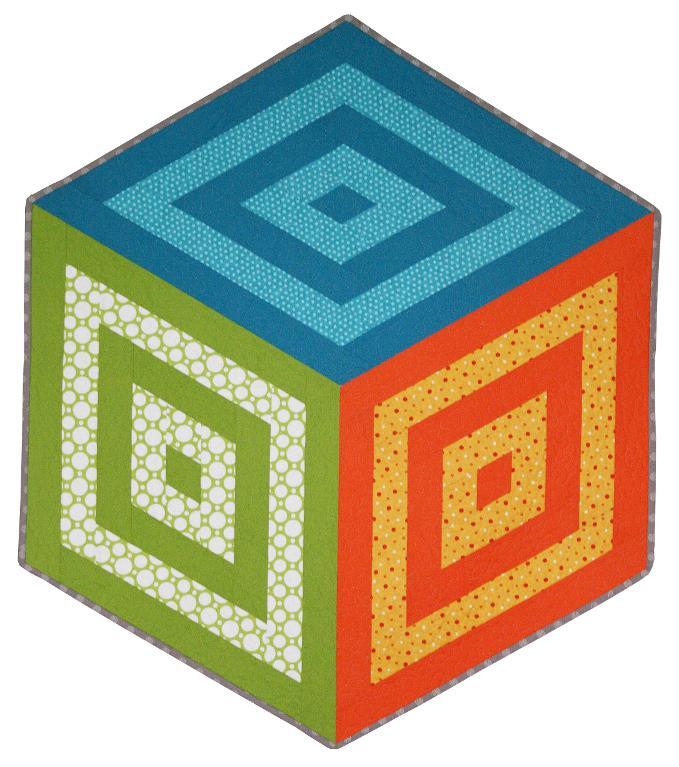 Photo via Craftsy member The Charming Needle
Tumble Block Playmat
Do you remember stacking blocks as a child? Bring the joy of a bright quilted playmat to a toddlers you love with this diamond quilt playmat pattern. Showing off three different colors, the hexagonal-shaped quilt is formed by three diamond faces to to resemble a 3-D cube. You'll learn to piece a Y-seam to assemble the three colored sections together.
If we've missed one of your favorite diamond quilt designs, please leave us a comment and we'd love to hear about it!
If you are dazzled by diamonds, check out the Craftsy course Diamond Quilt Designs with Jan Krent, so you can learn how to cut 45-degree angles and construction tips for chevron diamonds, painterly single diamond quilt tops and diamond braids. Debby Maddy's Easy Piecing, Amazing Design, is another great resource for learning to piece diamond shapes from simple blocks like half-square triangles.
What is your favorite thing about diamond quilt patterns?