Summer is the perfect time for sewing up glamorous dresses, skirts or travel accessories, but sometimes it can be hard to find the perfect patterns.
To help you in your search for sewing projects, we dove into our pattern store and asked some of our top Indie designers about their top patterns, what inspires them and more.
Learn more about a Bluprint sewing designer below: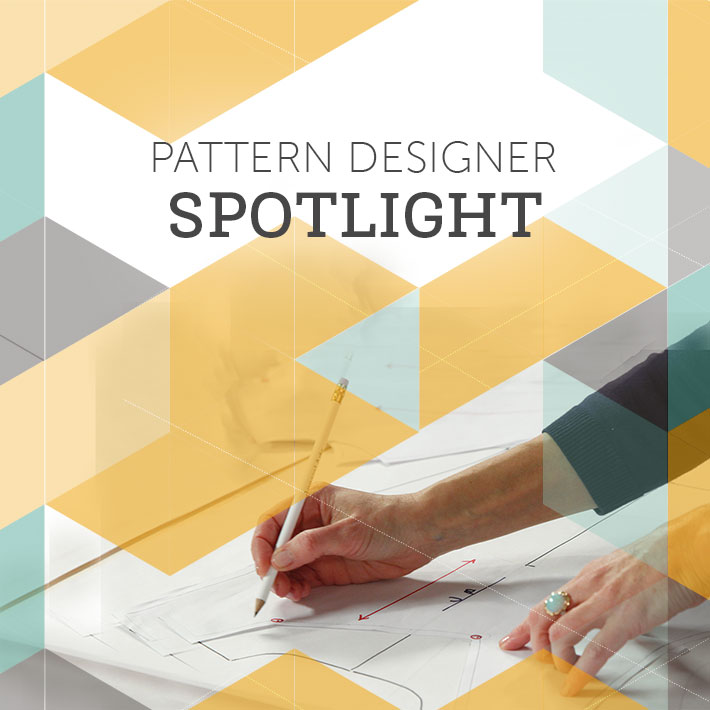 About the designer:
Our featured pattern designer is Deby from So Sew Easy pattern store. She's been sharing her designs on Bluprint since February 2013 and more than 100 original designs in her store — 72 for FREE!
Visit the So Sew Easy pattern store here.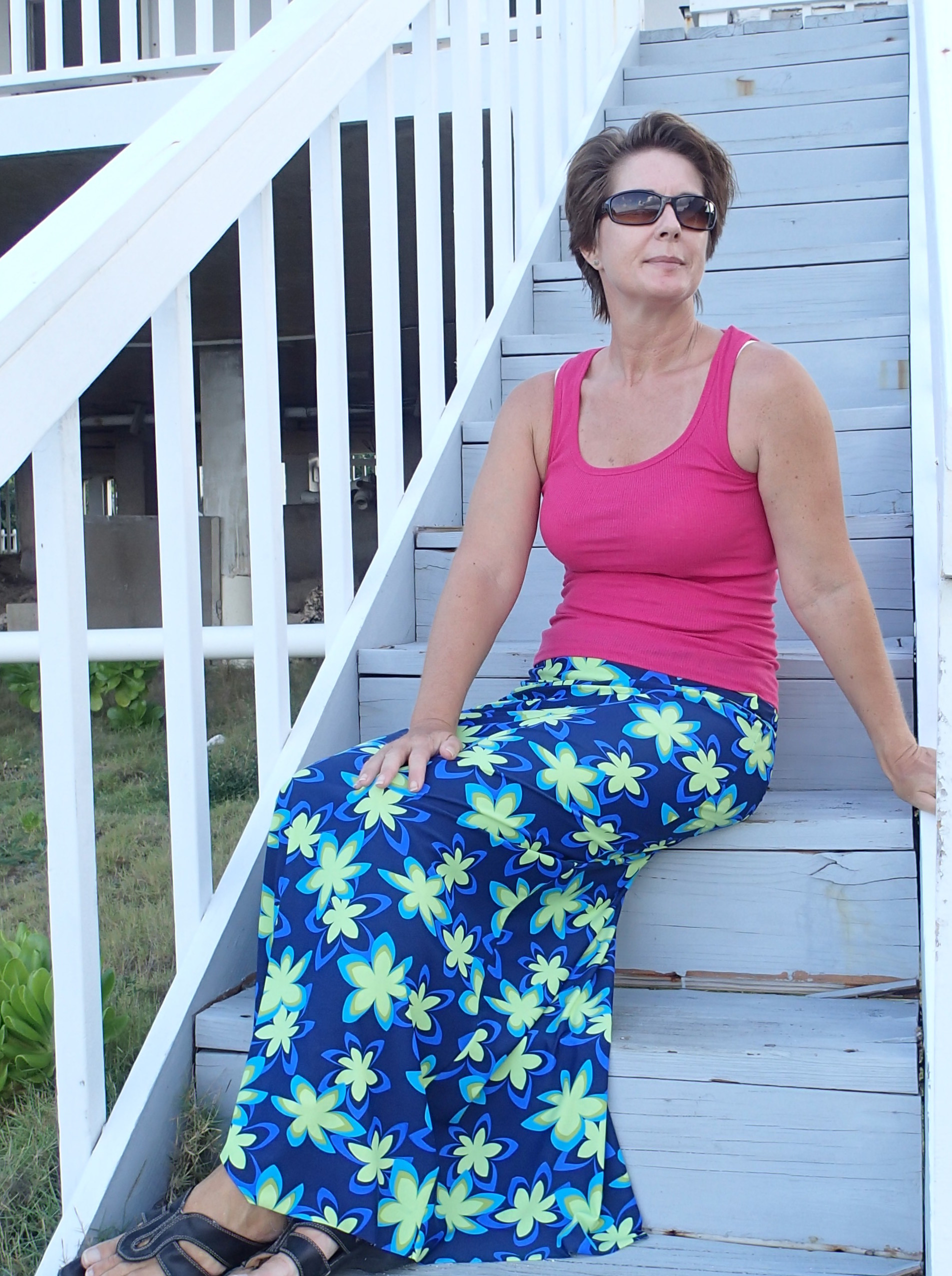 Q&A with So Sew Easy designer Deby:
Why did you start your store?
I think I listed my first pattern back in February 2013. At the time, I was fairly new to blogging and wanted a way for my readers to be able to download a pattern and store it somewhere with the minimum of hassle. I was worried about 'bandwidth' and the So Sew Easy site running slowly if I added big downloads, so Bluprint seemed the perfect solution.

The files are safely hosted online, can be downloaded easily without draining the resources of my own server, and best of all, they are kept in the readers pattern library for them to access and use at any time. So if a member has a hard drive failure, their patterns aren't lost, they are all still saved on Bluprint and can be downloaded again. It's the perfect solution for those offering patterns as well as for those who use them.

That's been so helpful to me, a real time saver, and with thousands of downloads every month, it's reassuring to know those pattern files are there safely too in the event I lost the originals for any reason! When I started out, I had no idea it would grow like it has, so I'm so glad I made the right choice at the outset.
What's your most popular pattern? Why do you think it's so popular?
Looking at download numbers so far, the most popular free pattern has been my Wrap Dress. I think the success of this one was a lucky find of some really nice fabric in the remnant bin at my local store, and my husband who took the time to get some really good photos at a beach local to us. This one came second in the Best Sewing Pattern Awards on Bluprint last year.
Get the FREE Wrap Dress pattern here.
For the paid patterns, one that really took off recently was the Tech or Tablet Tote Bag. It's quick and easy to sew, looks good, and has some nifty zipper techniques you'll love so even first-timers will get a good finish. Readers write and tell me all the time how much they love this bag, and they're making them for everyone. Makes great gifts for teens, colleagues, even for guys with the right fabric. If you don't already have this one, get it soon and start making these bags for Christmas!
Get the Tech or Tablet Tote Bag here.
What inspires you to design?
I couldn't live in a more inspiring place! A tropical island with the constant sunshine, the ever-changing colors of the tropical waters and the bright plumage of our native parrots makes me want to use bright colors and prints every day.
We get a steady stream of visitors from all over the world and you can often find me in a cafe with my sketch pad making notes and picking out elements of the best designs to try to replicate in my own patterns. I like to create clothes that are classic with just a nod to current trends, flattering and comfortable to wear, while still keeping them easy to sew, so that everyone can have a try and make something they can be proud of.
Seeing all the photos of others having success with my patterns and creating their first garments or bags, is what inspires me to work just that little bit harder to create each pattern just a little better than the last one.
What are your top 5 summer patterns?
1. The Lilly Shift Dress is a hot look right now. Universally flattering to most figure types, cool to wear and can look smart or casual with the right fabric and accessories. Add your own trims and embellishments for a 'designer' look that will fool your friends.
Get the Lilly Shift Dress pattern here.
2. For vacations, you can't beat the Family Travel and Passport Wallet to keep all your documents in one place for easy travels. This one makes a good sew-to-sell project too. There aren't any restrictions on any of the So Sew Easy patterns. I'm delighted if you use any of the patterns to create something to sell at craft fairs or in your online store.
Get the Family Travel and Passport Wallet pattern here.
3. The Empire of the Sun-Dress is a free pattern and perfect for summer. With a cross-over front and empire waist, it looks good, feels good and is perfect for pretty knit prints, and strolling along the deck of a cruise ship!
Get the FREE Empire of the Sun-Dress pattern here.
4. The Flouncy Bouncy Skirt is another free pattern that's perfect for summer. Put a little wiggle in your walk with this one. I've seen some stunning examples of this skirt – it looks amazing in a striped print too, something I never imagined. The ladies in our sewing chat group have blown me away with their beautiful skirts from this pattern. Or add some length, use a heavier knit and this one works for cooler months too.
Get the FREE Flouncy Bouncy Skirt here.
5. Lastly, the Cowl Neck Top is another really flattering pattern. A good day-to-night design that looks equally good sleeveless under a jacket for work, or with 3/4 length sleeves in a jersey knit for wearing with jeans at the weekend, or make it in a slinky knit with a little sparkle for a date night top. You just can't go wrong with this versatile pattern.
Get the Cowl Neck Top pattern here.
What would you like to tell Bluprint members about your store, your craft and yourself?
I'd just be delighted for sewers of all levels to come and visit me over at So Sew Easy, or browse through the patterns here on Bluprint – there are more than 100 now and even if you don't have a budget for the paid ones right now, many of them are free.
Many of my patterns come with video tutorials as well as the photo step-by-step instructions and they really are suitable for those with little experience. We have a very active sewing chat group too, so if you do run into difficulty, there is always great advice as well as plenty of inspiration to be found there. I really love it when people load up their completed projects, and it makes me so happy to see people having success with one of my designs.
What advice would you offer someone looking to start their own store?
There is no better place for a pattern designer. Bluprint takes no fees from the transactions and handles everything. Customer service is second to none, and it all runs so smoothly. If you want to get your designs in front of a wider audience, then Bluprint is the place to do that. Of course there is competition, there are a lot of patterns on offer, so do take time to take the best possible photos to really make your listings stand out.
Learn more about creating your own pattern store:
Sewing Project Kits You'll Love!
Your next project, made easy: Get a designer pattern & perfectly paired fabric.Shop Kits Now »