Earrings are without a doubt one of my favorite things to create. They are quick to make, easy to wear and really, can you ever have too many pairs of earrings?
Handmade jewelry makers have so much to choose from when it comes to the ear wires, and there are plenty of quality mass-produced options on the market. Sometimes, it's nice to elevate these just a little and add a touch of something special — and I'm here to show you how! All you need is a little thin gauge wire (26g/28g are good choices) and a few tiny beads.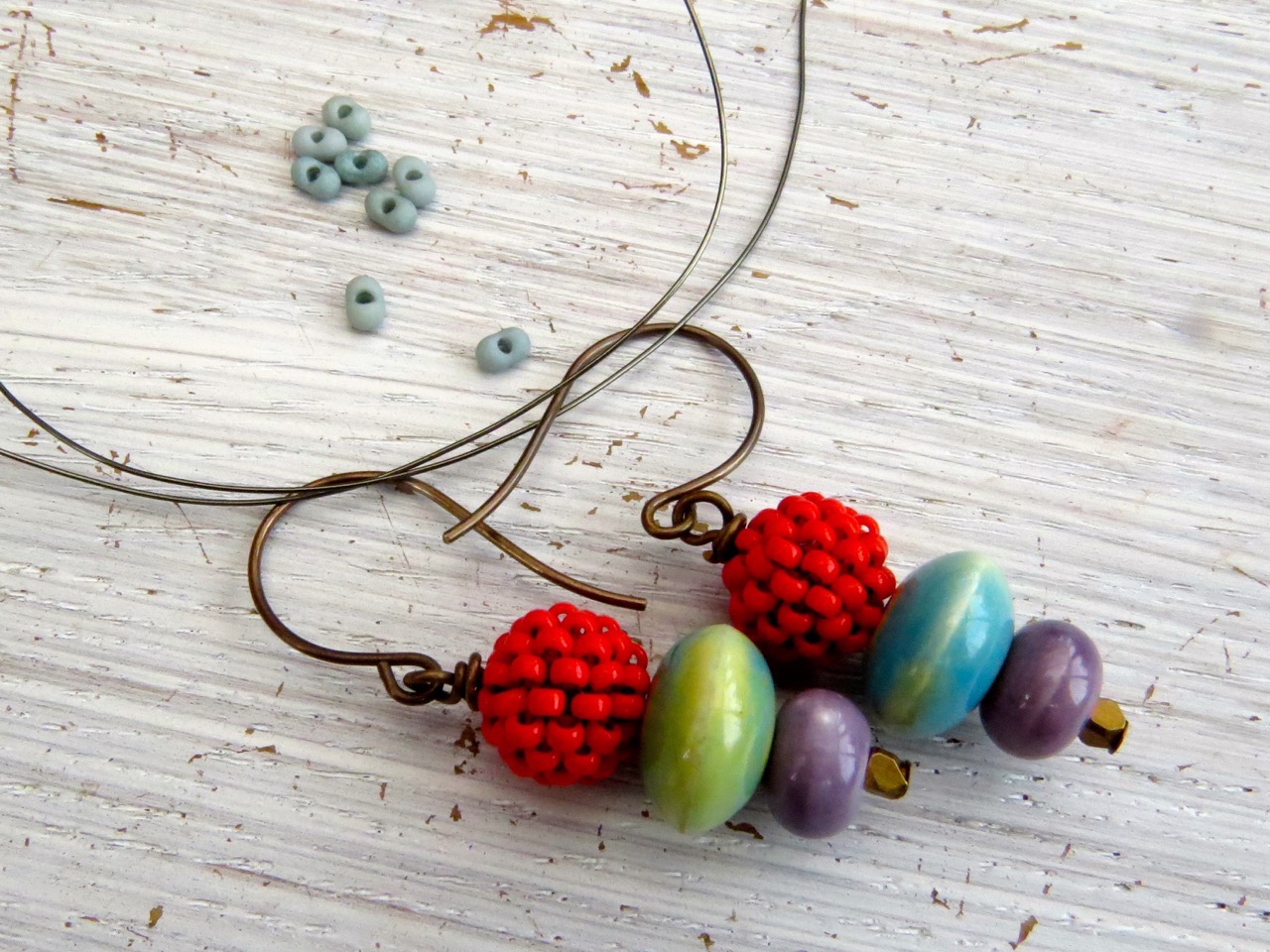 Materials:
A pair of finished earrings
Some small co-ordinating beads, with holes large enough to slide over your chosen ear wires
Some thin wire (26g or 28g). This can be coordinating OR contrasting, depending on the look you want.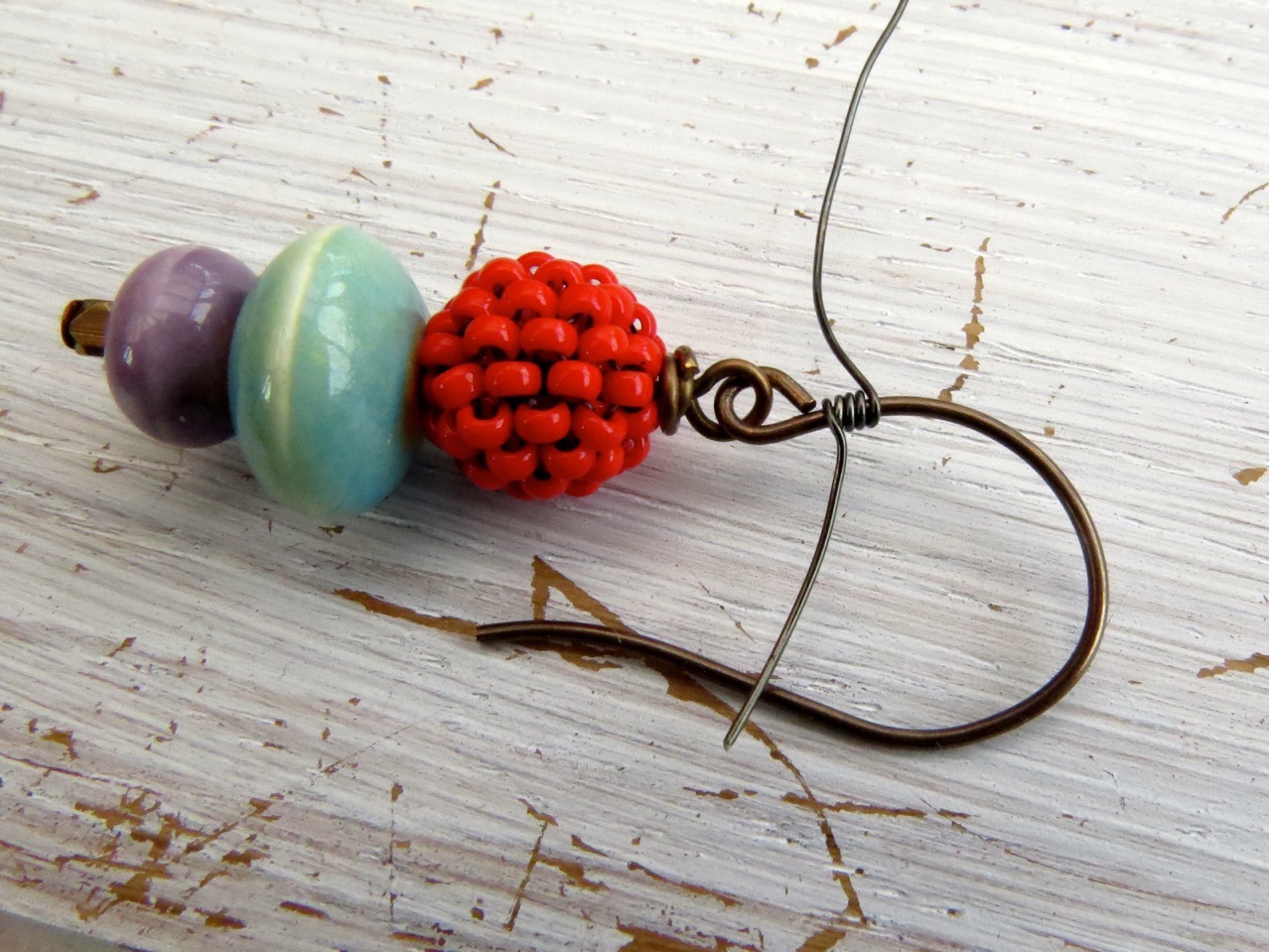 Step 1.
Coil the thin gauge wire around the base of an ear wire. It's up to you how much of a visual feature you want the coil to be, but be sure to coil at least three times so that it is secure.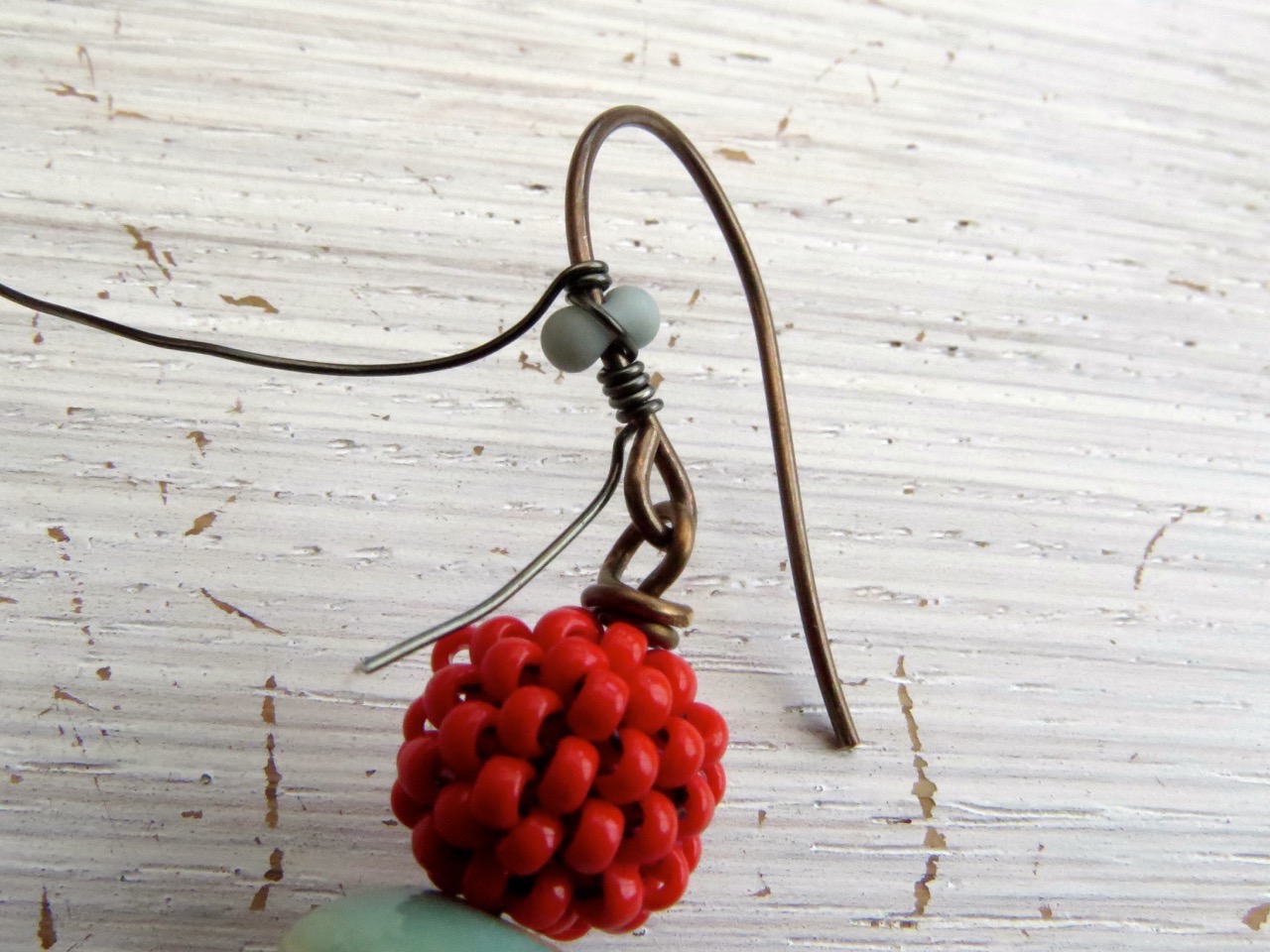 Step 2.
Slide on a small bead so that it sits snugly above the coiled wire. Draw the wire over the bead and coil above to secure. Repeat if you want multiple beads embellishing your ear wire, and close with the same number of coils you made in step 1.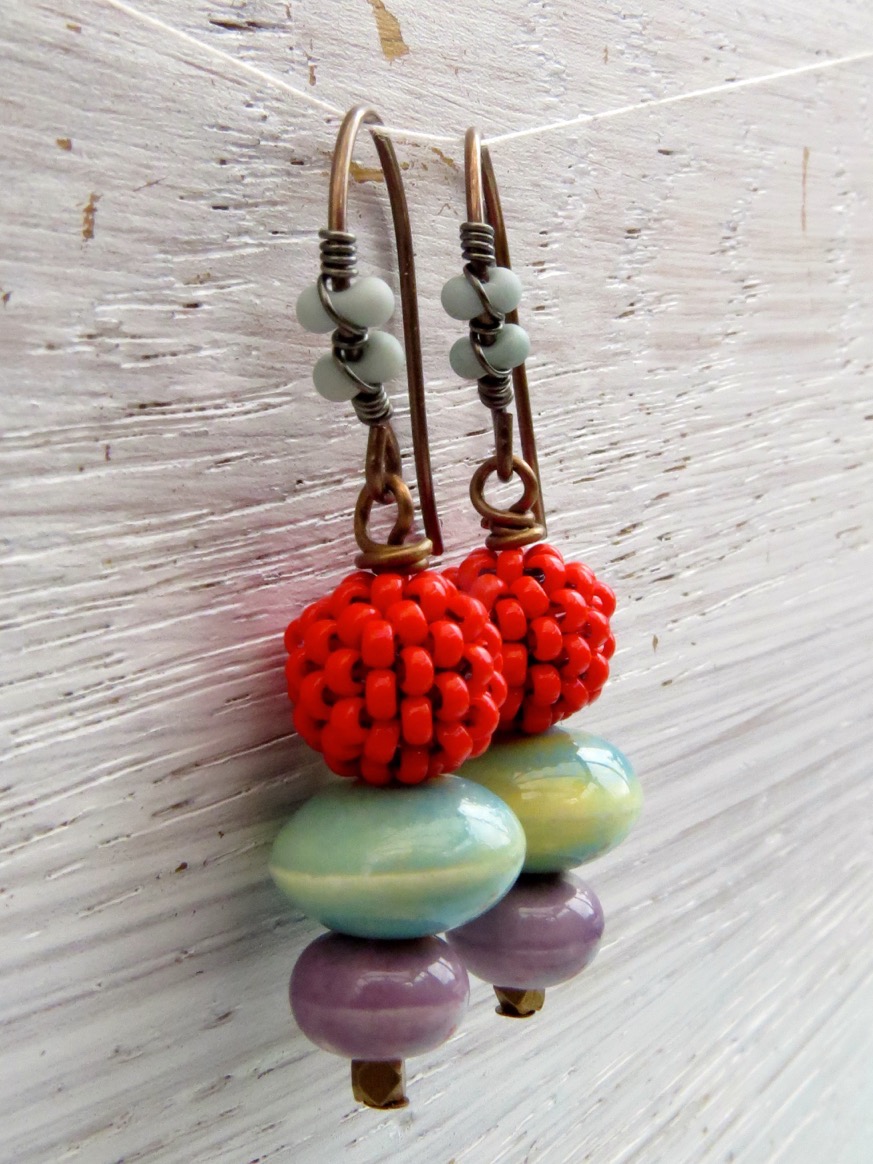 Step 3.
Repeat in full for second earring!
Here are some examples of how you can vary this technique. Go on — have fun!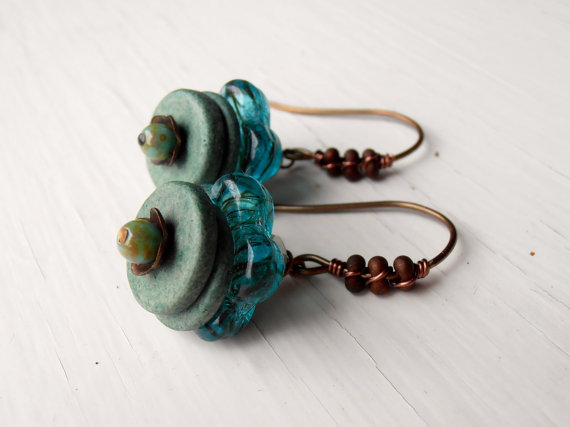 Earrings embellished with peanut seed beads.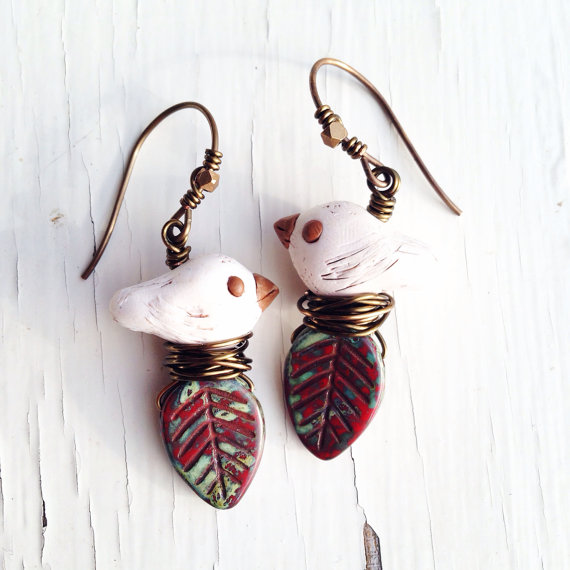 Earrings with ear wires embellished with single tiny brass faceted beads.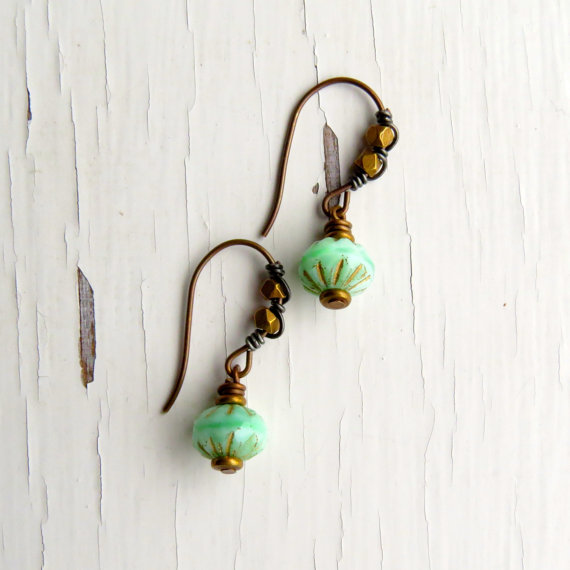 Earrings with ear wires embellished with brass beads and contrasting antique silver wire.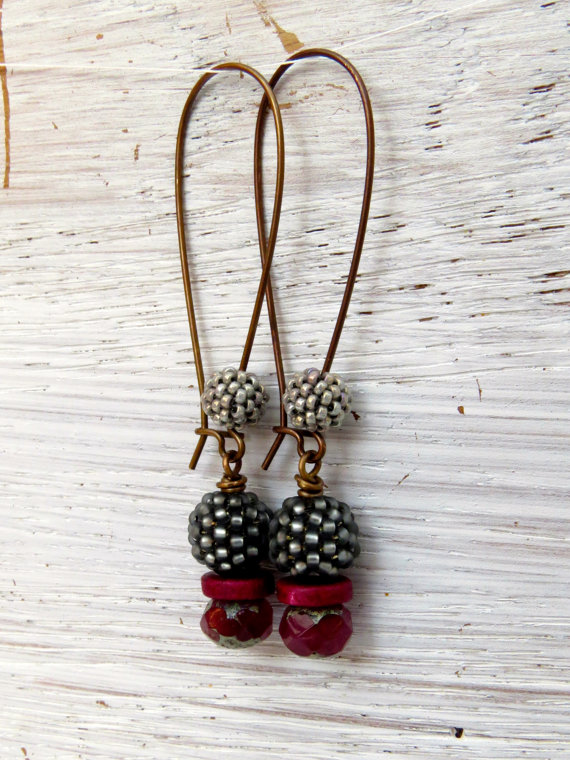 Earrings with ear wires embellished with beads coordinating with the main body of the earrings.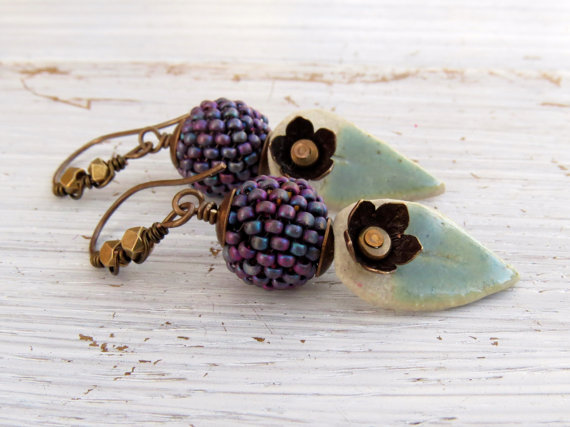 Earrings with ear wires embellished with mid-sized brass faceted beads.
Variations
While all of the earrings I have featured so far have used small beads with large enough holes to slide onto the ear wire itself, sometimes you may want to use even smaller beads to decorate — tiny seed beads, 2mm gemstones or pearls etc.
Instead of sliding the bead onto the ear wires itself, simply slide it onto the thin wire that you are binding the ear wire with, and continue to coil, as in this pair below. You can use even smaller beads with this, so this is a great option if you want to create something really dainty.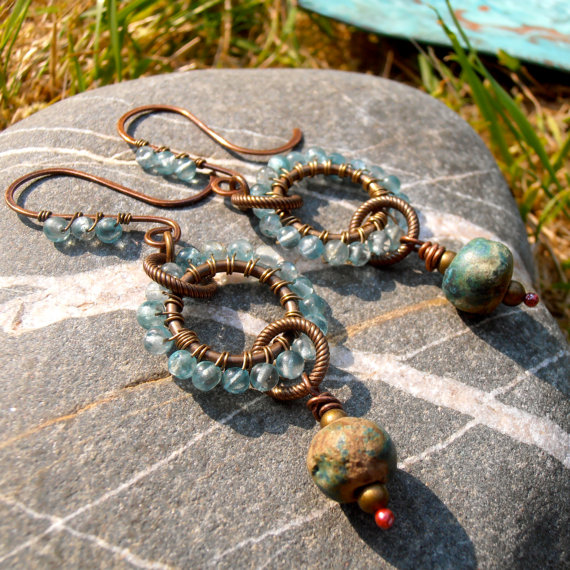 You can also see here how I used the same technique in the main body of the earrings as well as the ear wires for a consistent look. This makes the ear wires not just a functional add-on, but visually incorporated into the earrings.
The great thing about this very simple technique is how quick, easy and inexpensive it is. Even the humblest of mass-produced ear wires can be turned into something unique and special with this small touch.  Be sure to share your projects so that we can all see how you make this technique your own!
Free Guide! Make Wirework Wonders
Create beautiful jewelry when you conquer wirework basics with these tutorials.Download FREE Now »