Heartbeats can be a symbol of many life events like love, birth and healing. Because of this, a heartbeat necklace is a perfectly personalized piece of jewelry with meaning.
Make a custom heartbeat necklace for someone you love, include a card and tell them why this project made you think of them. You're sure to make their heart beat a little faster!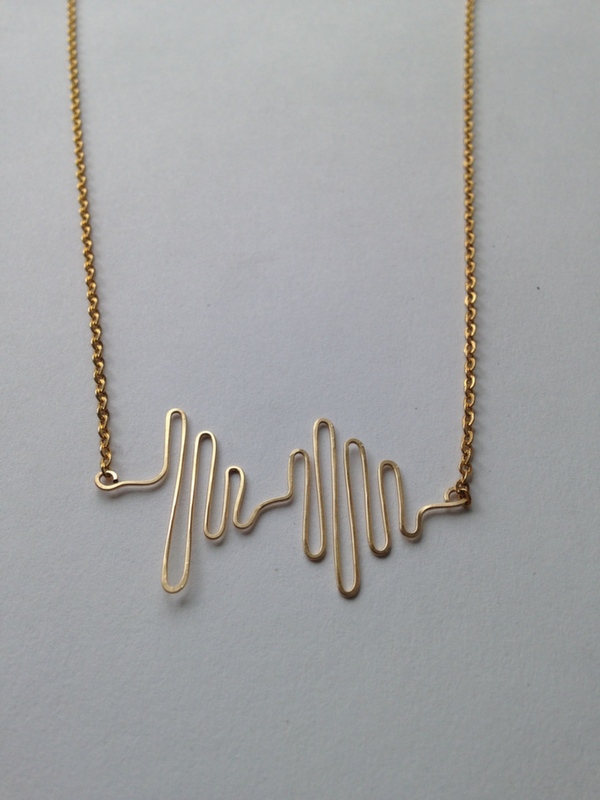 Create your own custom heartbeat necklace!
In a lot of the projects that we've done so far it's worked well to just go step by step, building as we go. With this project, we'll want to work with a little more foresight and map out our design first. We'll use it as a template for the whole project, so unless you like to wing it, don't skip that step. In case you lose your place or need to stop for any reason, it'll be easy to pick up right where you left off.
You'll want to have on hand:
Round-nose pliers
22- or 20-gauge wire
Two pieces of 9"chain with clasp and connector (Feel free to customize this length.)
Hammer and bench block (Or something similar)
Two jump rings. If you choose a chain with tiny links, you might want to have a few of these to help bridge the gap between the chain and the pendant.
Step 1.
Think about what kind of heartbeat you want to make. Do you want it to be steady and very realistic or maybe a bit more rapid and stylized. A few patterns or one slightly larger one? Thinking about the size that you'll want your final piece to be, do a few sketches and settle on one you like.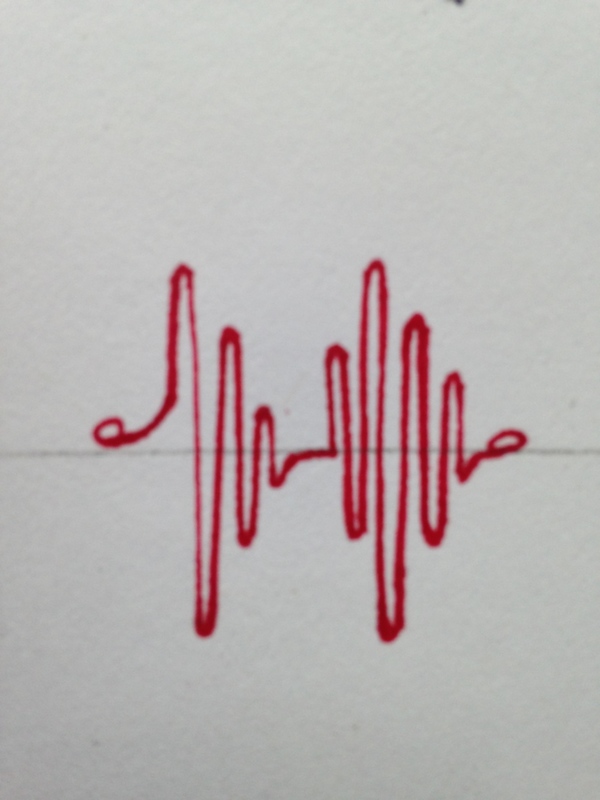 Step 2.
Begin by making a small circle at one end of your wire. Since I'm using wire that will easily fit through the links on my chain, I'll make my circle perpendicular to the direction of my final pattern and just attach the ends that way. If you chose wire that wont fit through your chain, you can make these circles parallel to your pattern and then attach the two with jump rings.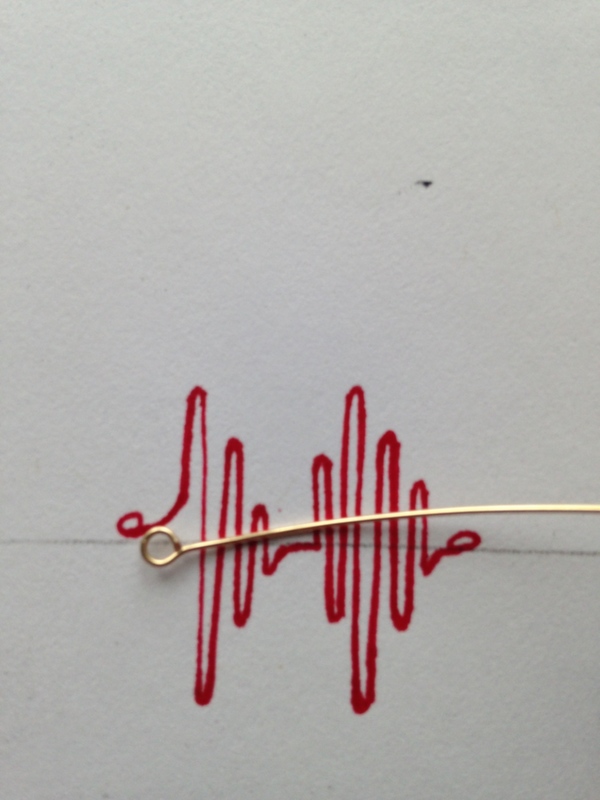 Step 3.
This is where we'll start to use the drawings that we made earlier as a template for the finished piece. Lay your wire on your drawing, and, using your needle-nose pliers, begin to shape your wire so that it follows the same curves. Continue until the end of your template.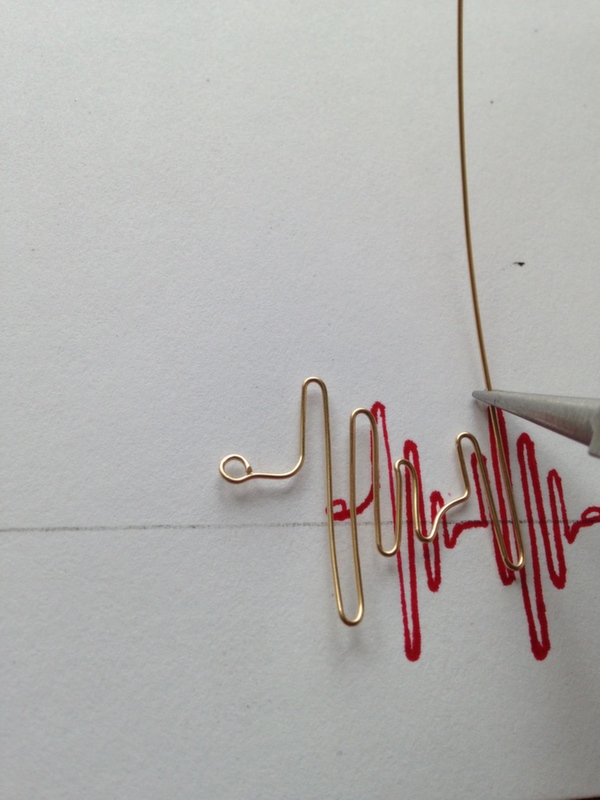 Step 4.
Again, make a loop that mirrors the size of your original one to attach the other side of chain.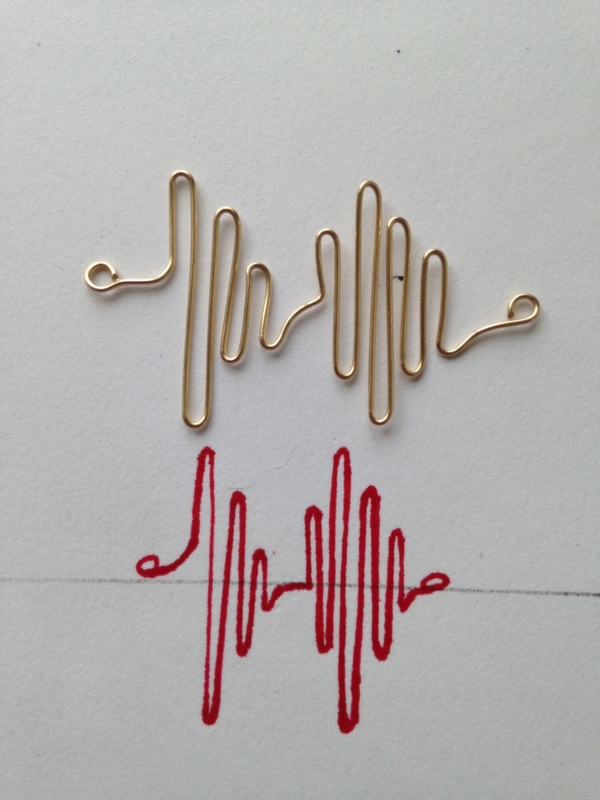 Step 5.
To work harden your piece, you'll want to hammer lightly atop the pattern. Be careful not to get carried away as you don't want to ruin the curves you just created. This will give your piece a little extra durability so it won't easily lose shape.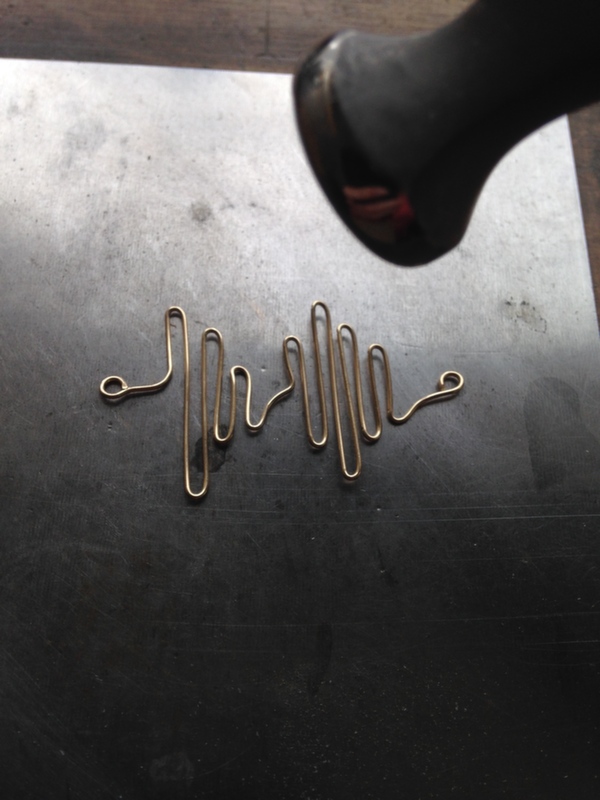 Step 6.
Attach chain to your new pendant and get ready to make someone smile!