When I was a little girl, I remember how I would covet this necklace and relish every moment that I was able to borrow it from my grandma. When the day came for her to give it to me, it felt like I'd been bestowed the queen's jewels. I thought of it as such a treasure that I rarely wore it on the off chance that I would lose it. Now, I'm an adult and it still feels important, but again, I rarely wear it.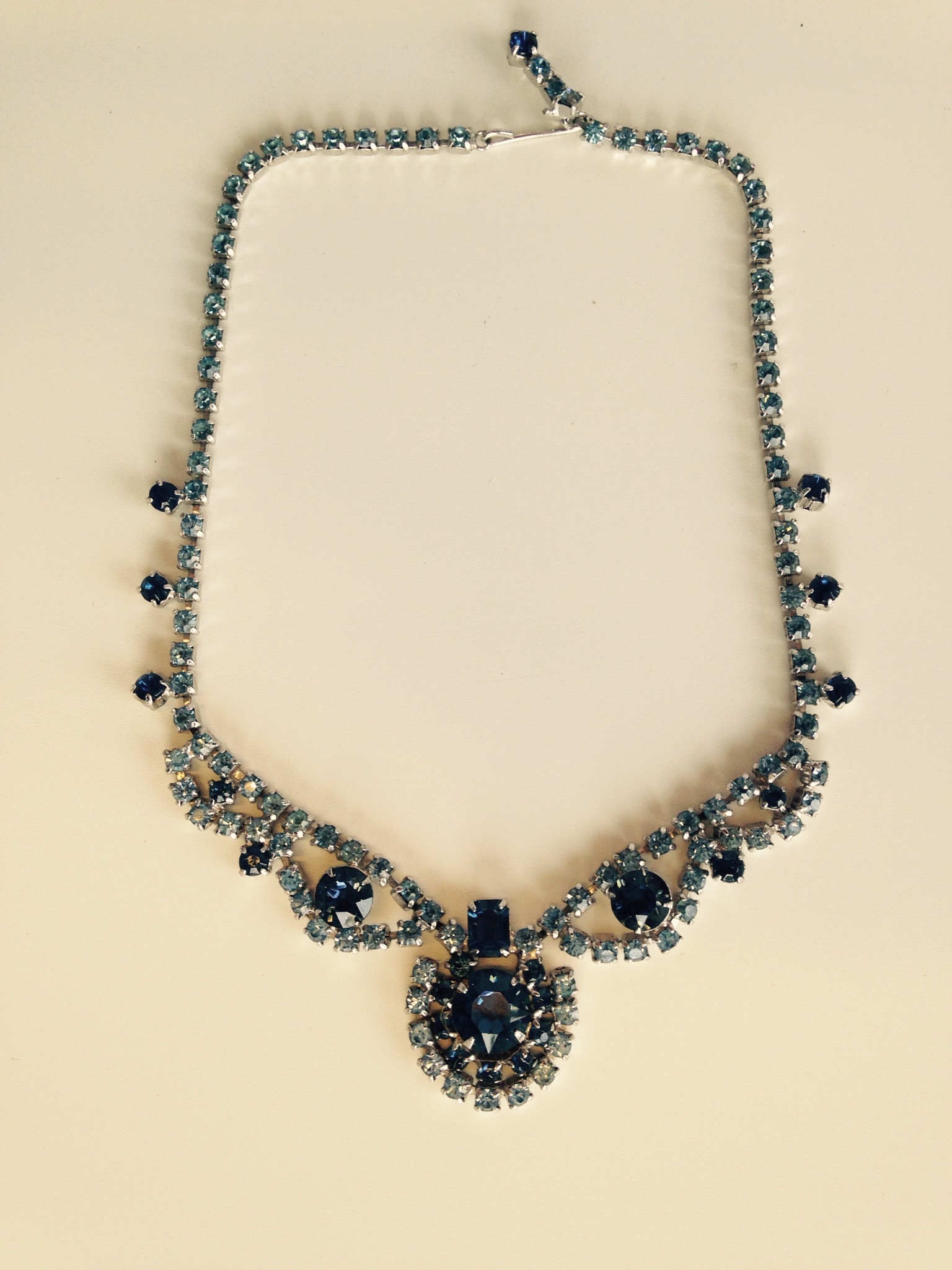 Maybe you have a piece like this that you inherited or found at an estate sale. You just couldn't resist the sparkle and you WANT to love it, but when it really comes down to it, it's just not your style. My plan is to rework this piece into something that I really want to wear. A little more edgy, with layers of chain and a lot more statement.
My hope is that you'll find some inspiration to rework your own pieces.
Create your own custom costume jewelry with these ideas.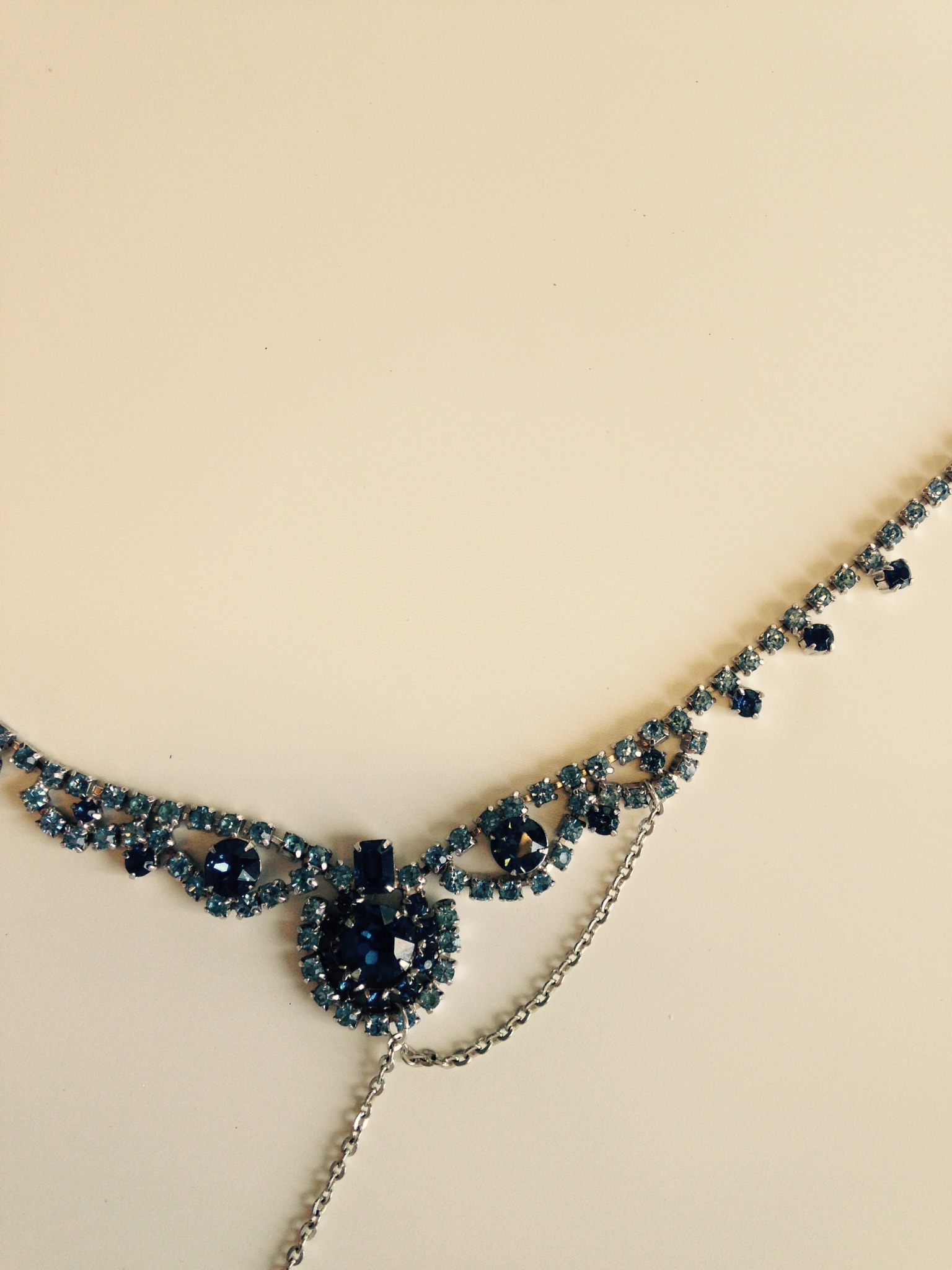 Jump rings are your best and quickest option for projects like this. You'll just need to find a spot that will allow for symmetry in design (If, of course, that is your thing) and a size that will work to get through the spaces.
I started with a small ring and ended up opting for something a little larger 1. for the sake of my sanity and 2. so that I'll be able to fit more chains on it as my design develops.
I'm a fan of symmetry, so what I began on one side I echoed on the other. Again, using a larger size jump ring. If you look closely, you'll notice though that at the bottom center there was not a space to make the piece perfectly centered. So I opted for just to the right of center. I'll revisit this in the next step.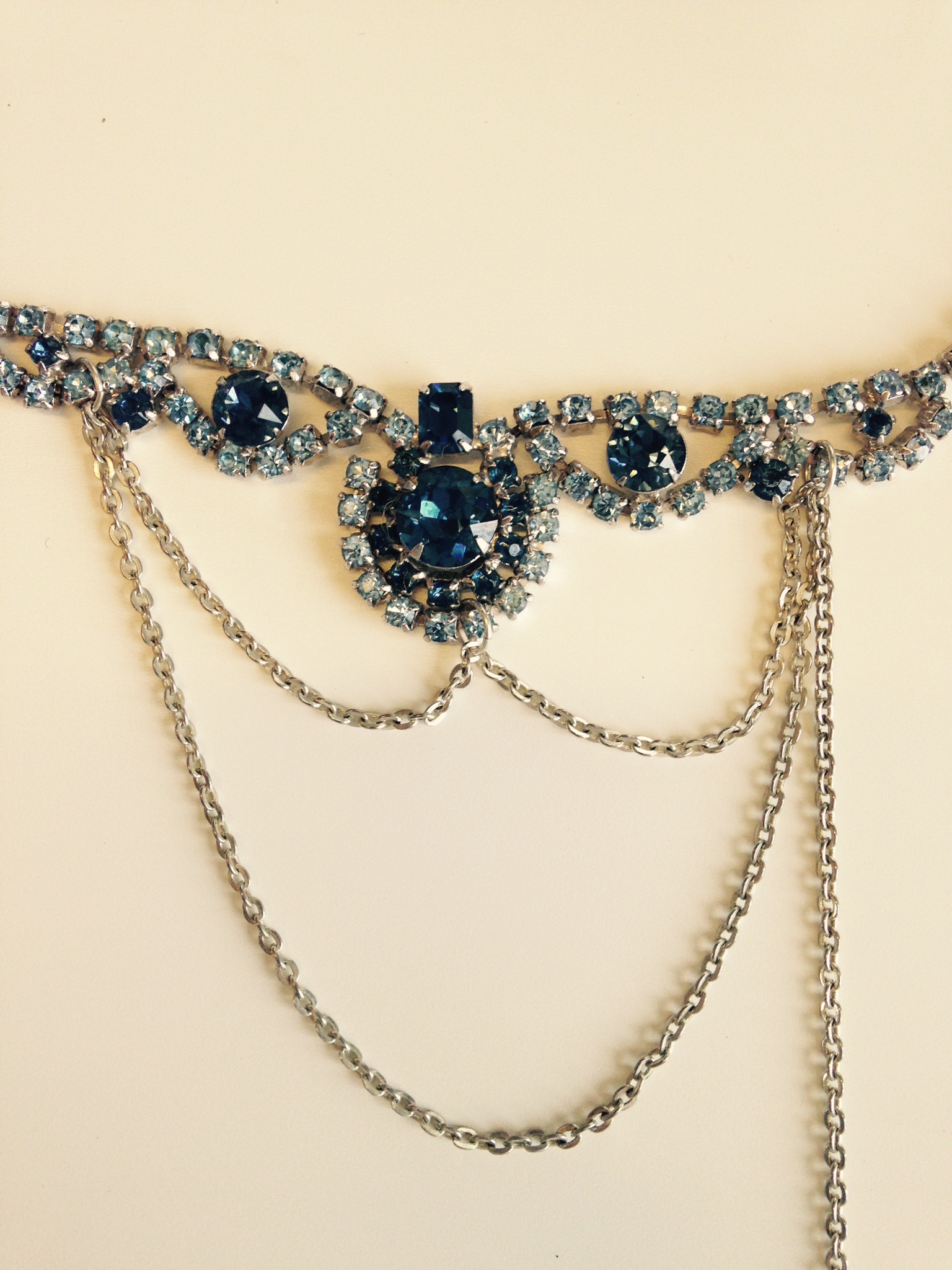 I started by draping the second chain from the same starting point as the first and ended at the same ending point. Then, finding the center, I pulled that up to just under the stone but this time attached a new jump ring to the left side of center. That way, each is a little askew but they balance each other out.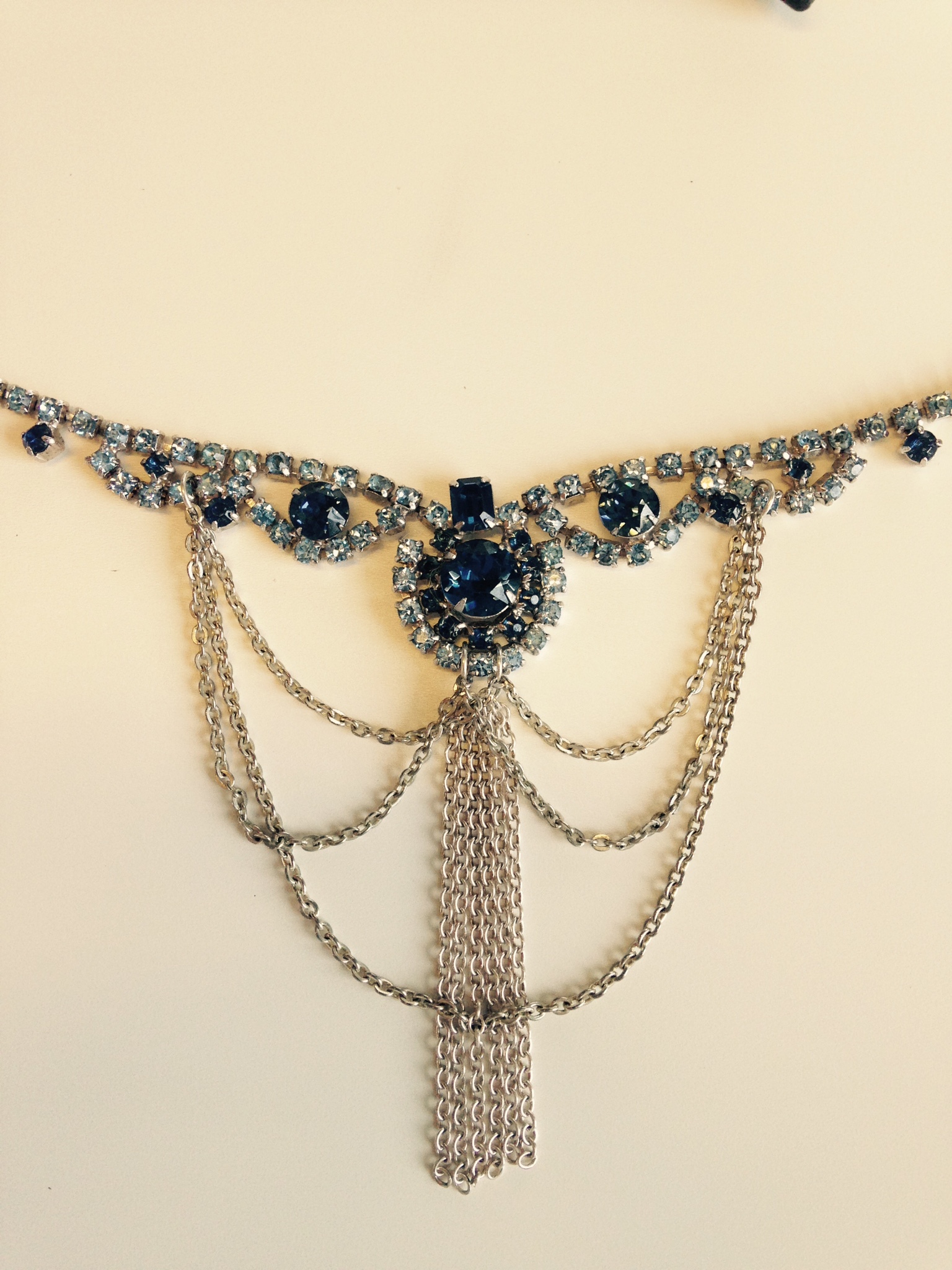 Finally I looped together the two center jump rings with another ring and attached six similarly sized lengths of chain to form a tassel.
Let this be a jumping off point for you and your pieces. It could be fun to use even more or larger pieces of chain, or maybe add some briolettes to the mix. This would be a great project to raid your scrap bin and get really creative combining lots and lots of different kinds of chain.