As we evolve in our crochet journey, we will come across new and interesting ways to enhance our projects. Simply changing the arrangement of your basic stitches creates beautiful textures. We have previously explored decorative crochet stitches to add to our work. Today, I would love to talk about specific ideas for adding texture. Pay attention because some of these are not simply rearranging stitches into interesting patterns!
Be inspired by these ways to add texture to your next crochet project!
Diamonds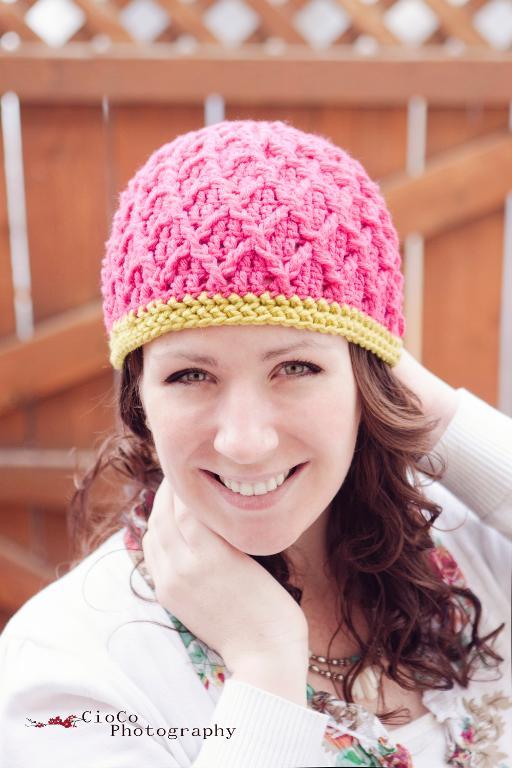 Photo via Bluprint member Sweet Kiwi Crochet
This pattern utilizes front post double crochet stitches to create the beautiful diamond pattern. It is a more intermediate level pattern, requiring you to work your post stitches in different rows and stitches than you may normally be used to. If you are looking to up your crochet game, this is the pattern for you. It comes with instructions for five different sizes!
Get Catherine's Textured Diamond Hat Pattern here.
Raised stitches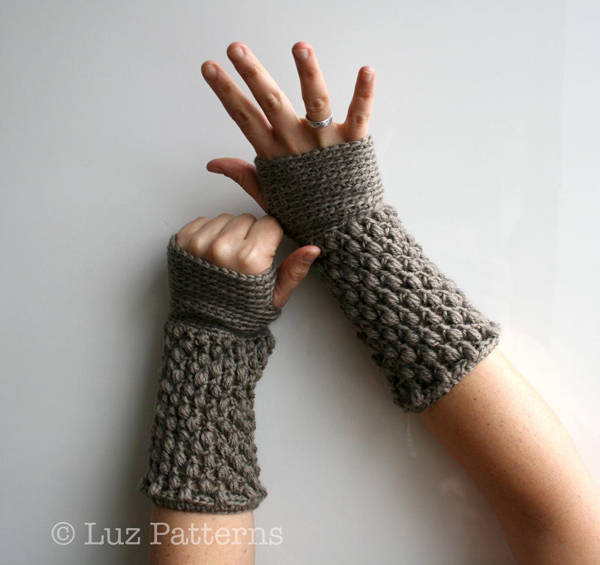 Photo via Bluprint member Luz Patterns
These sweet fingerless gloves are created with a puff stitch! Raised stitches are a fantastic way to add texture to your projects, and puffs have the added benefit of being ultra-warm. Combined with neat back-loop-only stitches, a sleek and sophisticated pattern is born. Work these wrist-warmers to wear over bare hands in the summer or gloved hands in the winter. Maybe, you could even use the puff stitch to add some dimension to your next project.
Get the Textured City Arm Warmer Pattern here.
Working stitches in different rows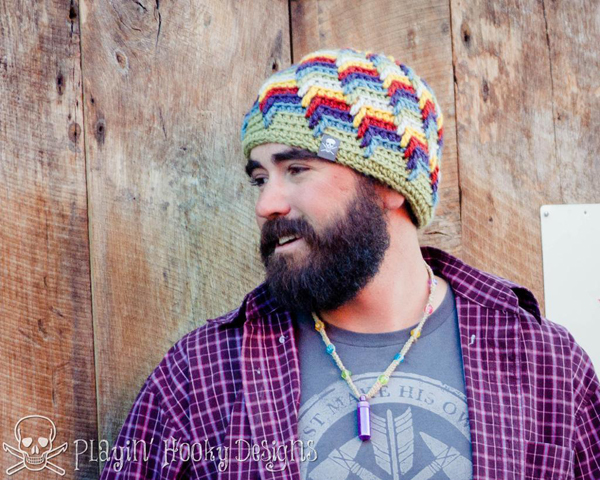 Photo via Bluprint member Playin'Hooky
Normally, when you crochet, you work into the row directly below, right? Well, what if you work lower? This unique design requires you to do just that! It's a simple concept, but paired with awesome color work, you end up with an impressive hat. Who knew working stitches into seemingly the wrong place would result in such beautiful texture?
Lace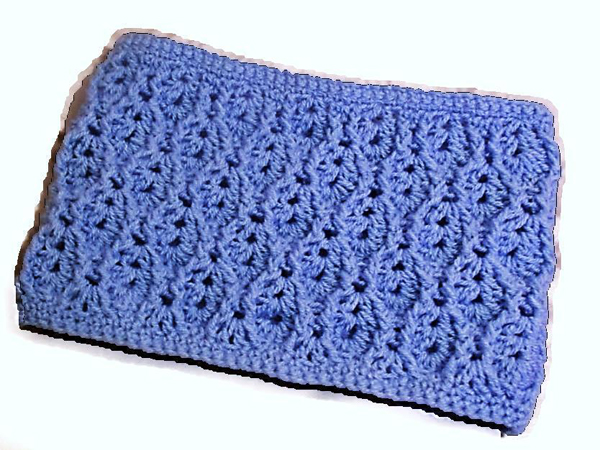 Photo via Bluprint member TCDesignsUK
It's no secret that lace produces incredible texture combined with drape you just can't get anywhere else. This pattern uses a combination of front post crochet stitches and lace that results in a cowl with superb texture. The assortment of stitches used creates this interesting and complex design.
Note: the pattern uses UK crochet terms, but includes a chart with the translations.
Get the Textured Lacy Cowl Pattern here.
Basket Weave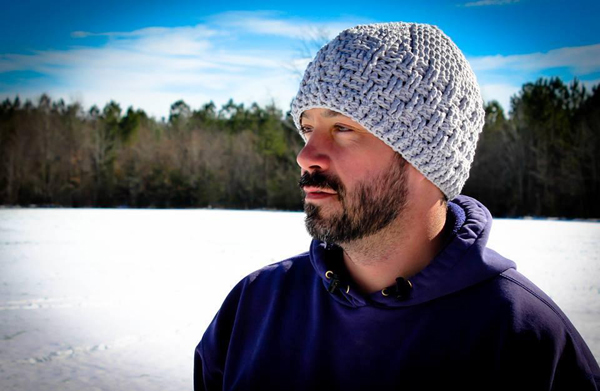 Photo via Bluprint member crochetbyjen
The basket weave stitch is a classic crochet pattern composed of front and back post stitches. Arranged in a way to resemble a woven fabric, these stitches create a structured piece perfect for winter hats. This beanie pattern includes instruction for eight different sizes! What other projects could you use the basket weave stitch? I can see cowls and bags in your future!
Get the Textured Weave Beanie Pattern here.
Ribbing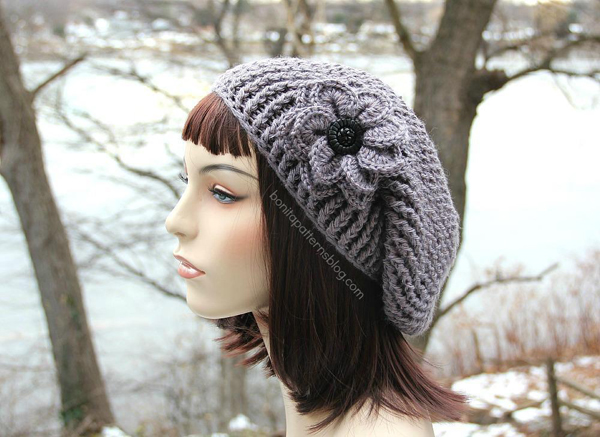 Photo via Bluprint member bonitapatterns
Creating a rib is probably the most common reason one will use front and/or back post stitches. They result in a fabric that is incredibly stretchy. This hat uses a rib through out, resulting in a slouchy fabric. You can add rib to your hats in a similar way, by using post stitches along the edge.
There are countless other ways to add texture to your work. I hope some of these patterns inspire you to think beyond flat surfaces.
If you want some more information about texture, including how to work cables, add beads and decorative ribbing, check out Drew Emborsky's class, Amazing Crochet Textures. The class includes detailed video instruction for working these new textures into your work along with other tips, like a chainless foundation (!!) and a join-as-you-go border for squares.
How does texture fit into your crochet work? Have you branched out into the world of 3-D crochet?