Tackling a big project doesn't just teach you something about your craft. It can teach you something about yourself, too.
That was the case for Mary Catherine Augstkalns, who set a goal in 2015: to crochet a temperature blanket. She saw the idea floating around Pinterest. Crochet one row every day, using a color that represents the temperature at noon. By the end of the year, you have a unique, colorful blanket that captures the past year.
The only problem? Mary Catherine didn't know how to crochet. "I figured, It can't be that hard. I'll just learn by making this blanket," she says.
By January 1, she'd picked her pattern and selected her colors, assigning each hue to a specific temperature range. On the first day of 2016, she started watching videos to learn the stitches.
"The first couple days were definitely interesting! I was very unsure of myself." But after just a week, Mary Catherine got into a rhythm and felt more confident with her stitches.
Every day, she settled in to crochet at least one row, which took about 40 minutes. "I usually crocheted while I was watching Netflix, so I wasn't just wasting time watching TV," she says.
Over the course of the year, crocheting become part of Mary Catherine's daily routine. "When I stopped doing it, I felt like something was missing in my day. It became so much of a habit." In fact, she's already started a similar project for 2017!
Now, she has a beautiful queen-size blanket and a new skill. But more importantly, she's learned something about herself: "I didn't realize I had it in me at the beginning of the year," she says. "Like anything in life, if you take it one day at a time, it really becomes something beautiful."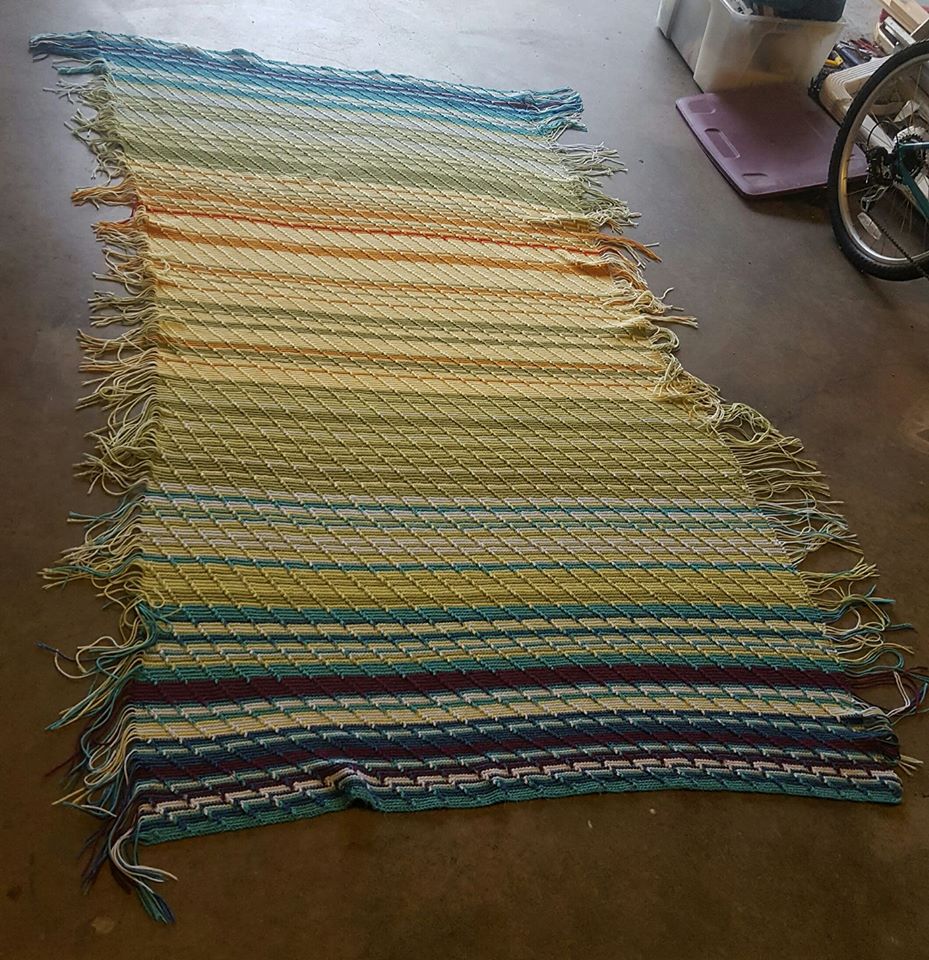 Want to make your own temperature blanket?
Here are Mary Catherine's top tips for making a temperature blanket:
Make your own temperature chart. One gauge might not work for everyone: The climate in Texas is way different than the climate Minnesota! Consider the average temperatures in your area when choosing your hues.
Tell someone about your project. A friend or family member can hold you accountable to keep going day after day. Mary Catherine posted a Facebook update every month, and her friends encouraged her to keep going.
Don't fall behind. It's OK to get off by a day or two, but if you fall weeks behind, you'll have to do a lot of work to catch up. Mary Catherine admits she fell behind 6 weeks in July — she didn't catch up till September!
Choose easy-to-find yarn. Skip hand-dyed or hand-spun yarns for this project. You'll want colors and brands that you can count on throughout the year.