When you purchase a crochet kit, you get the pattern as well as all of the yarn that you'll need to complete the pattern. You can still choose the yarn color that you want, of course. And guess what? You often get it all at a discount compared to what you would normally pay.
Use these eight crochet kits to make wraps for mom, the kids and even the family dog to stay warm on chilly spring evenings.
Women's Crochet Wrap Kits
Bluprint currently has three crochet wrap kits for women.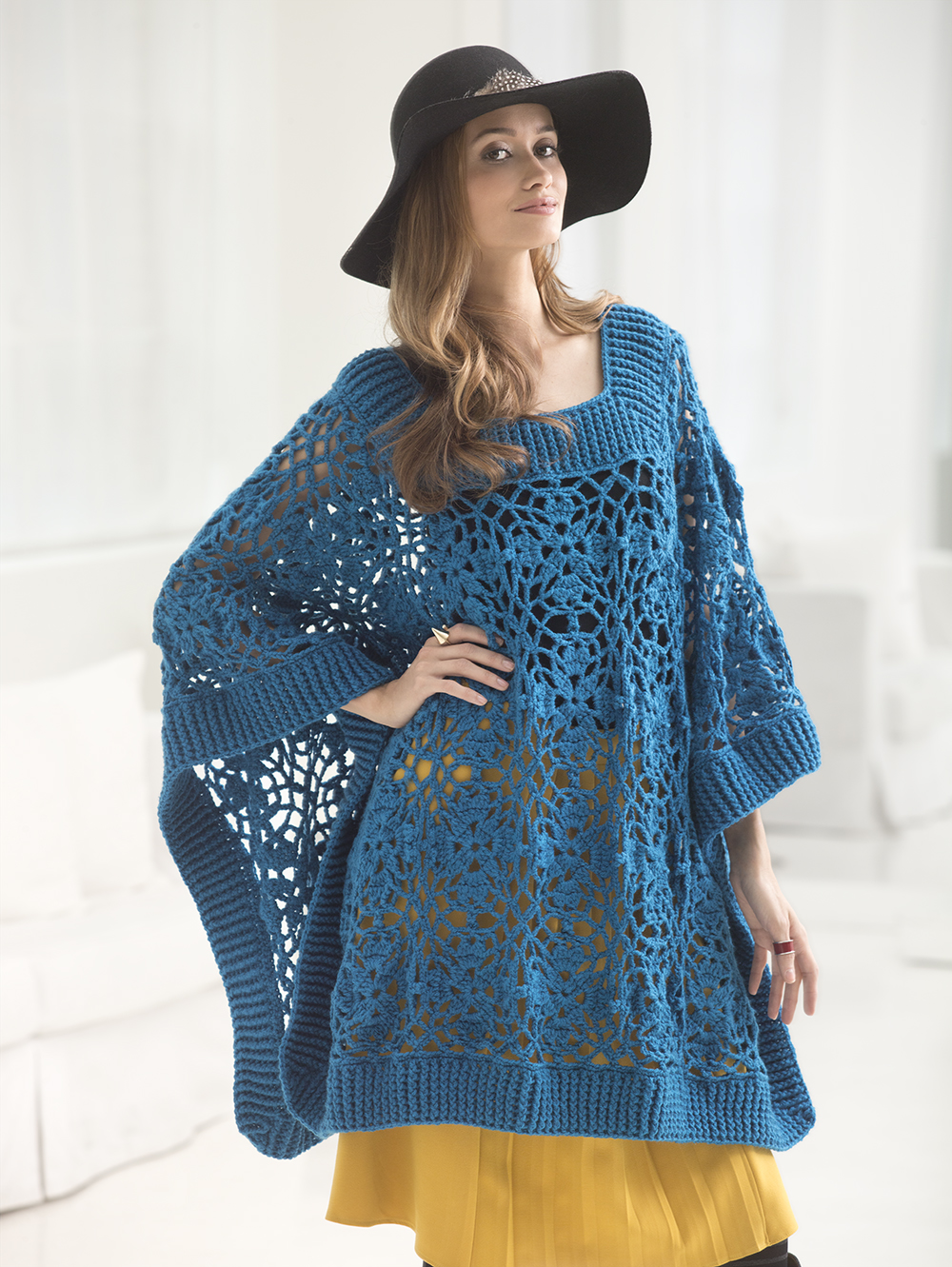 Lacy Poncho Kit by Lion Brand Yarn
The floral pattern on this oversized crochet sweater is perfect for spring. So is the openwork design, which will keep you warm without being too hot. This kit comes with the 12 skeins of yarn that you'll need to complete the big poncho. You can choose from 24 different colors including the Sapphire that you see here.
Get the Lacy Poncho crochet sweater kit here.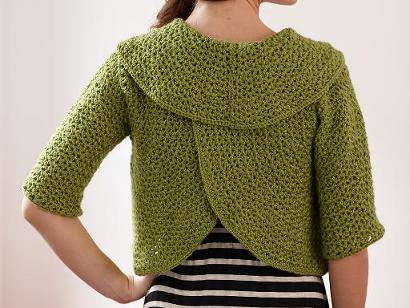 Round-About Cardigan by Lion Brand Yarn
The unique design of this crochet cardigan sweater is eye-catching, making it a great statement piece for any woman to add to her wardrobe. It's a loose-fitting, easy-to-make crochet sweater worked in a solid color using single crochet and double crochet stitches. This crochet sweater kit is available in 13 different color choices.
Get the Round-About Cardigan crochet sweater kit here.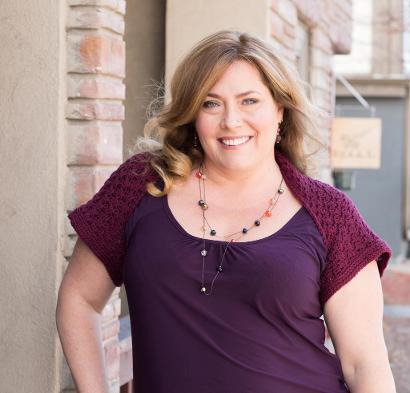 The Scarlet shrug is a quick design with great, detailed texture that is fun to crochet. The short sleeves make it another top style choice for spring. Although it's called "scarlet", this crochet sweater kit comes in ten different color options.
Get the Scarlet Shrug crochet sweater kit here.
Crochet Sweater Kits for Kids
Kids need crochet sweaters, too. In fact, it can be so fun to work up crochet wraps for kids because they are finished so much more quickly than big sweaters for women! There are four crochet kids' sweater kits on Bluprint.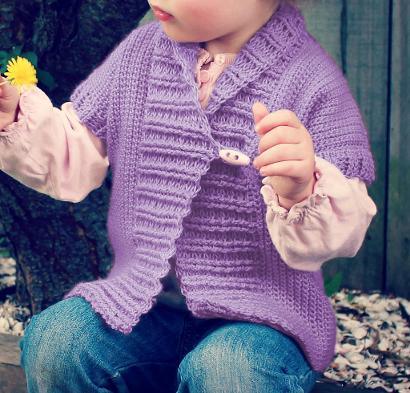 Shawl Collared Cardigan by Cascade
This adorable crochet cardigan will keep your child cozy. It is worked in vertical rows and incorporates post stitches for texture. The pattern is available for sizes six months to twelve years so you can make several for different members of the family. There are ten color choices available for this crochet sweater kit.
Get the Shawl Collared Cardigan crochet sweater kit here.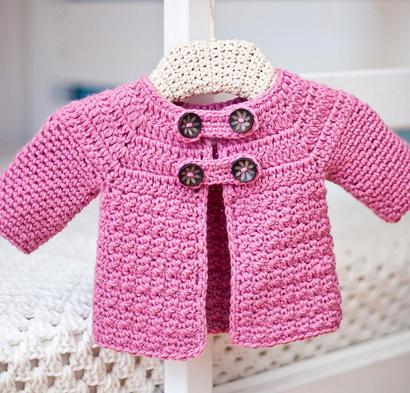 Buttoned Jacket Kit by Schachenmayr
This buttoned jacket serves as a crochet sweater for baby. It is available as a pattern for small range of ages from newborn through two years old. This is a beginner's crochet pattern so it's a great one to start with if you are making a baby sweater for the first time. This kit comes in seven different colors of cotton yarn.
Get the Buttoned Jacket crochet sweater kit here.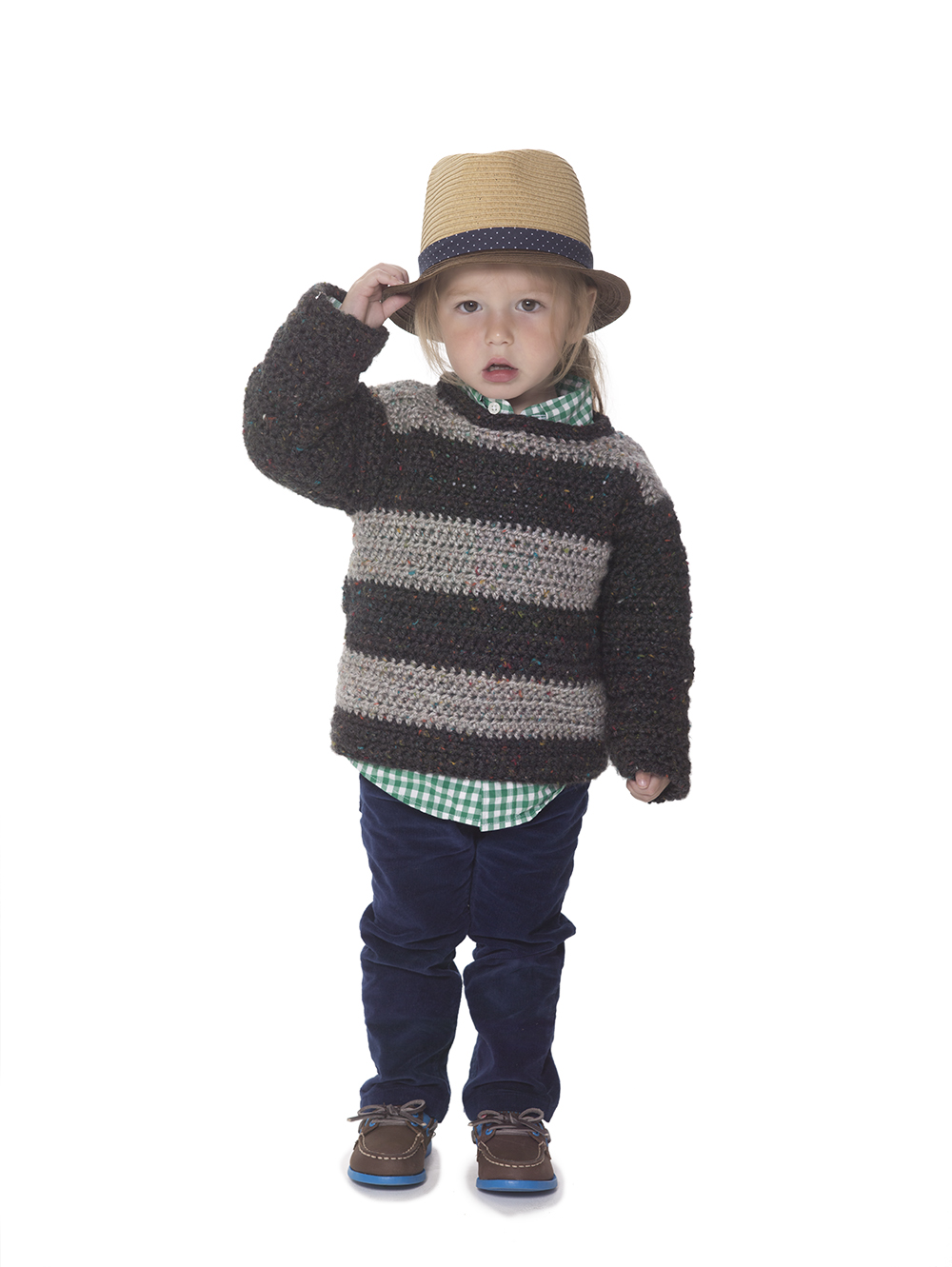 Next Generation Crewneck Pullover by Lion Brand Yarn
So far all of the crochet sweater kits that we've looked at were designed to be solid colored sweater with a wide variety of choice in the colors available. However, some crochet kits come with more than one color of yarn but no choice in the colors. These are designed to be worked just like they are seen in the pattern.
This crewneck kids' striped sweater pattern is a great example, which is worked using Lion Brand Tweed yarn. It's an easy crochet pattern that uses only single crochet and half double crochet stitches. It's available in five sizes; the smallest is 23″ around at the chest and 13.5″ long and the largest is 34″ around and 22″ long.
Get the Next Generation Crewneck Pullover crochet sweater pattern here.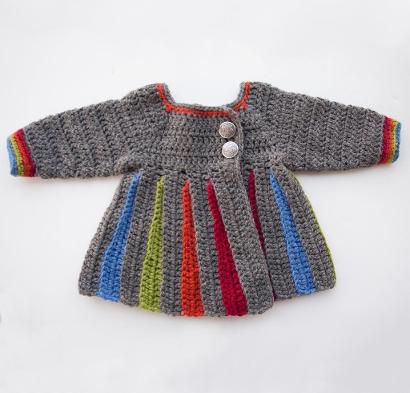 Eloise Sweater Kit by Lion Brand Yarn
The Eloise crochet sweater kit is another great example of a kit that comes with the yarn colors that chosen for you. In this case, the design is intended to have a rainbow effect with stripes against a more neutral background. It's a popular crochet pattern that looks super cute on babies. The pattern is available in sizes 6 months – 3T.
Get the Eloise Sweater Kit here.
Crochet Dog Sweater Kit
Don't leave the family puppy out in the cold. Bluprint has a crochet sweater kit for pooch, too!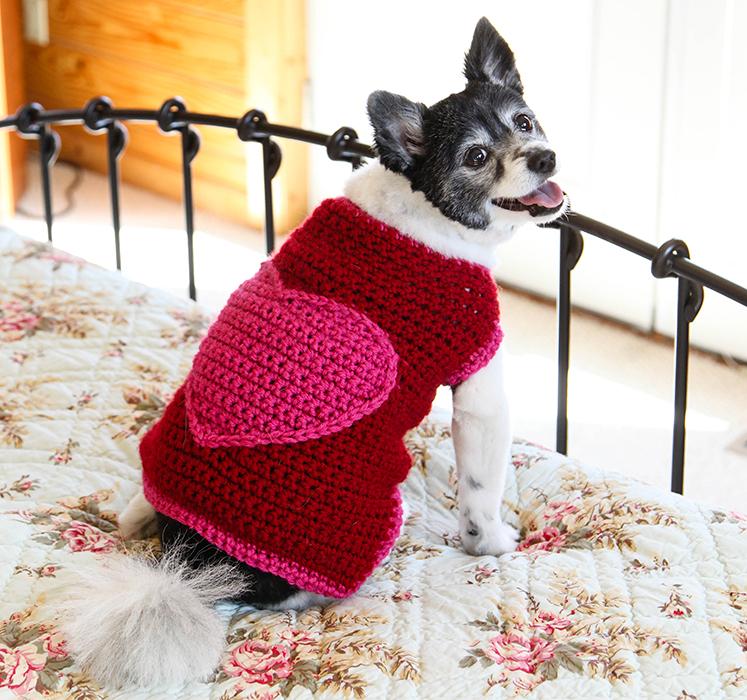 The Romantic Dog Sweater by Lion Brand Yarn
Like the other crochet sweater kit patterns that include more than one color, the choice here is made for you. It's the perfect choice, though, isn't it? Adorn the family dog in a red and pink sweater that shows how much you love him!
Get the Romantic Dog Sweater crochet kit here.
Do you like crochet kits or do you prefer to buy yarn and patterns separately?
Crocheting Kits You'll Love!
Your next project, made easy: Get a designer pattern & perfectly paired yarn.Shop Kits Now>>