It's hard to ignore the sunflower. It's tall, bright and in the case of a crochet sunflower, it can brighten up even the most basic out or room. As summer comes to a close, you don't have to say goodbye to the bright bloom. Instead, capture sunflowers forever in stitches!
Place your sunflower on the shelf, on a hat on a wreath, or anywhere else that needs a little something special.
These crochet sunflower patterns cover every skill level — which will you make?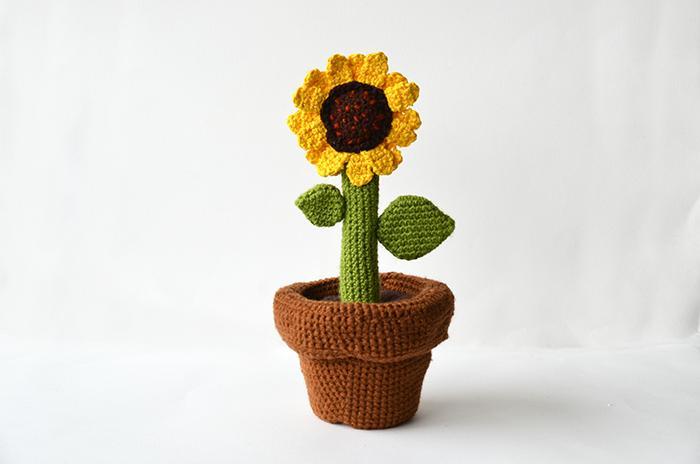 Photo via Bluprint member FlyingDutchman
1. Sunflower in Pot
Enjoy pretty sunflowers all year round with this scrap-friendly, easy-to-stitch pattern. I'm tempted to make an entire indoor garden full of these!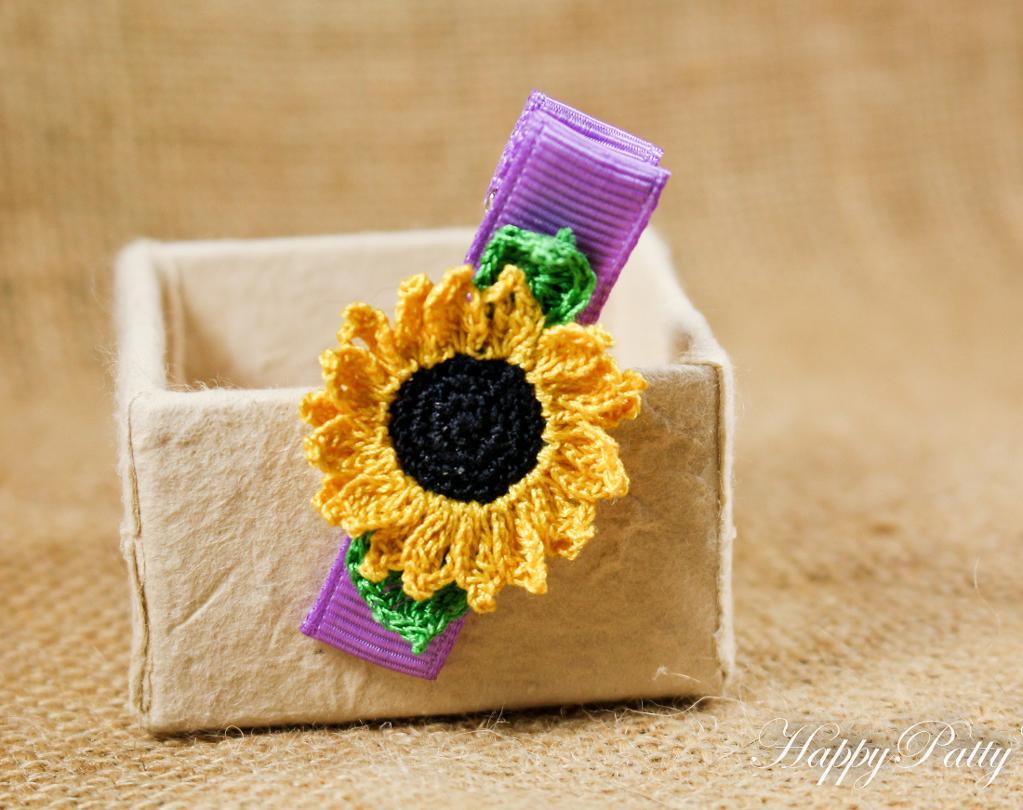 Photo via Bluprint member Happy Patty
2. Sunny Small Sunflower
The great thing about a small sunflower is that it can go practically anywhere. Hair clip, brooch, tote, clothing — anything that needs a little pop of color. The designer also recommends grouping two or three flowers together for a little bouquet.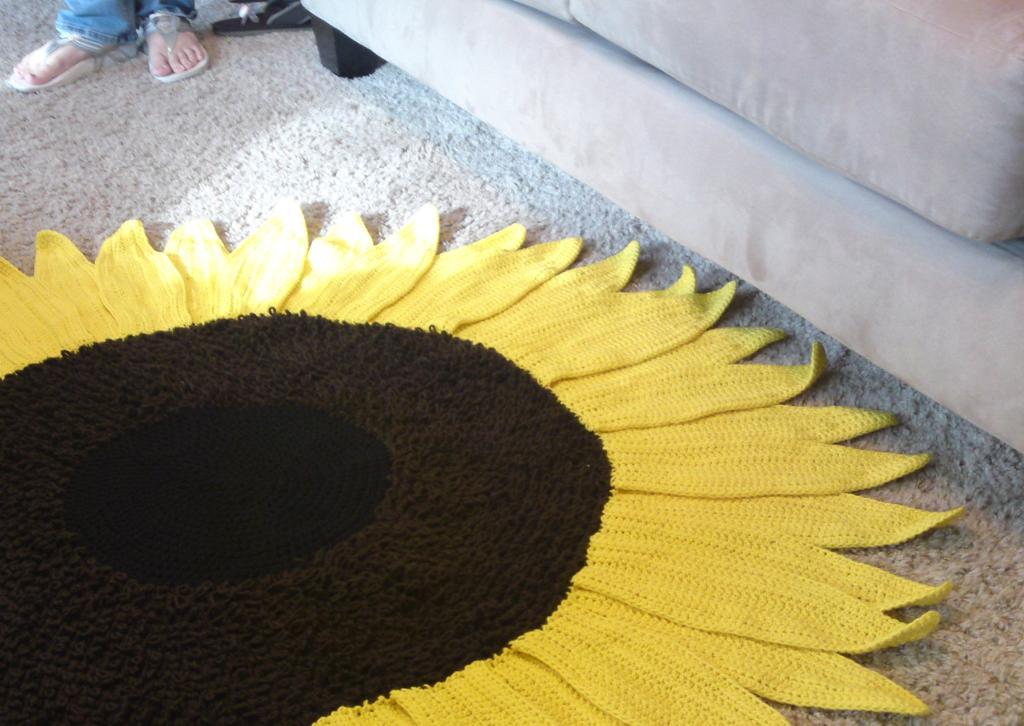 Photo via Bluprint member JoeDArcCrochet
3. Sunflower Rug
These pretty petals have a chart to help you construct them in layers around the sunflower center. You might want to add a no-slip rug underneath if you're placing this beauty on a hardwood floor.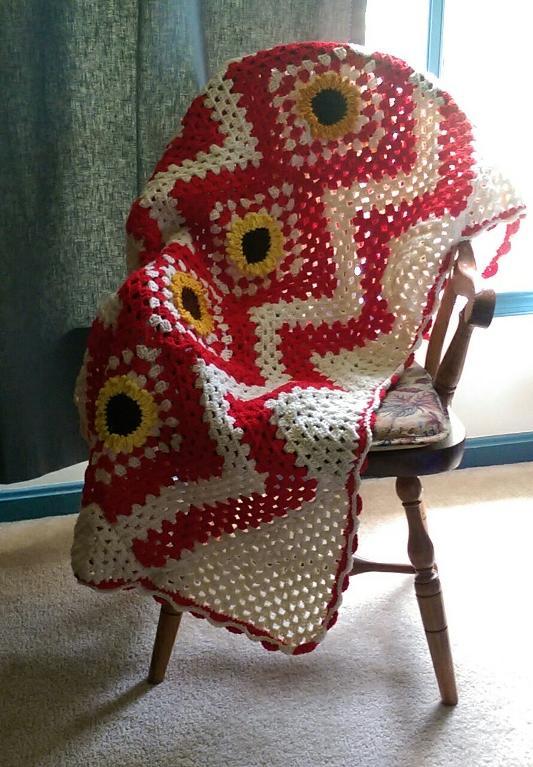 Photo via Bluprint member Knotted Mom
4. Sunflower Afghan
This afghan keeps crocheters busy with plenty of different techniques, from granny squares to triangles and a rick-rack-inspired edging. You won't be bored with this pattern!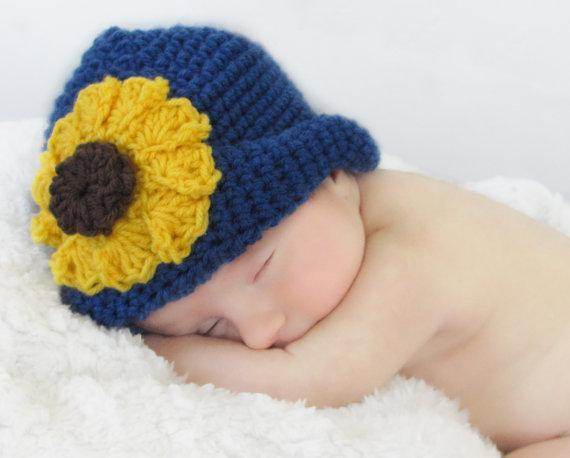 Photo via Bluprint member Sunset Crochet
5. Sunflower Hat
The sunflower on this hat does double duty: it's a cute embellishment, but it also helps keep the brim of the hat in place and out of baby's eyes.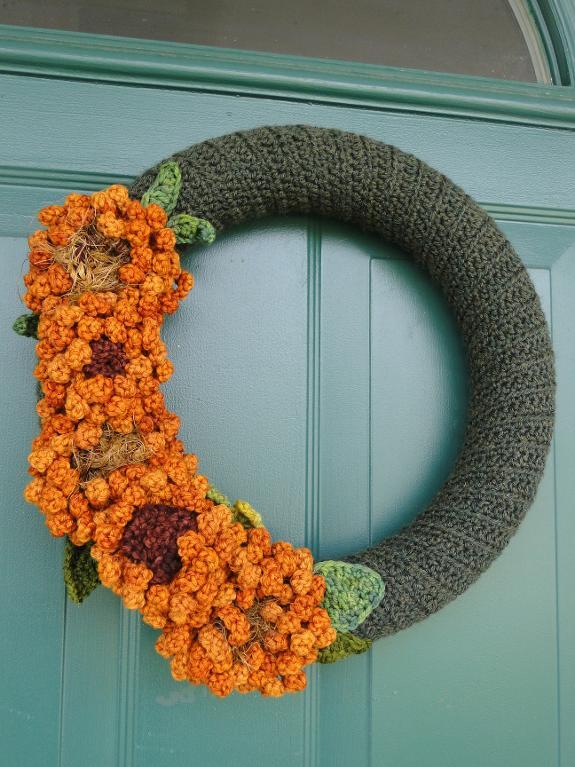 Photo via Bluprint member BrownieKnits
6. Sunflower Wreath
Traditionally we think of sunflowers as summer decor, but here designer Brownie Knits adds sunflowers as fall decor and the result is gorgeous. This wreath would look just as nice on your indoor wall as it would on a door.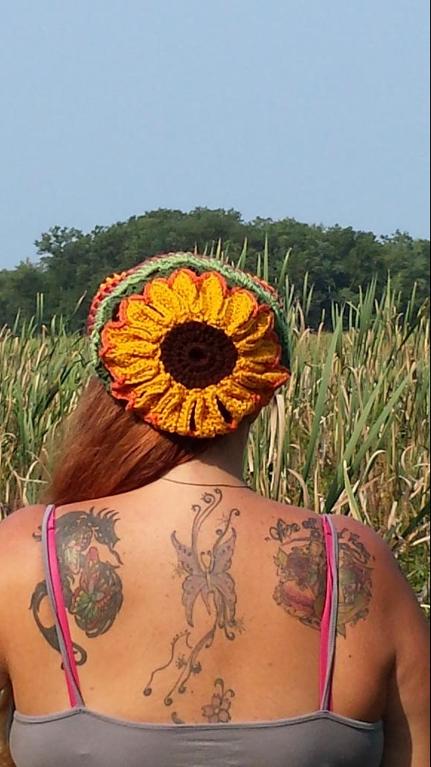 Photo via Bluprint member smileyrae
7. Sunflower Slouchy
This slouch hat features a sunflower centered on the back — perfect for putting the spotlight on the flower and on your beautiful stitching. The hat features many different colors, so it's also a great way to use up some of your scraps.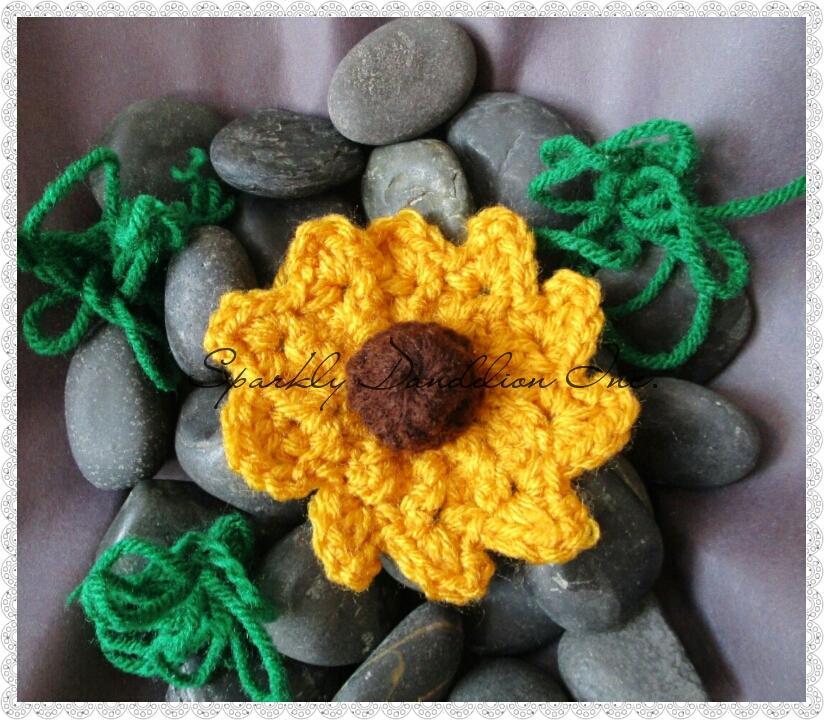 Photo via Bluprint member Sparkly D.
8. Sunflower Appliqué
Stitch this appliqué to anything from an accessory to clothing or even home decor. No need to be super traditional for this pattern. Have fun experimenting with funky colors to give your sunflower a unique twist!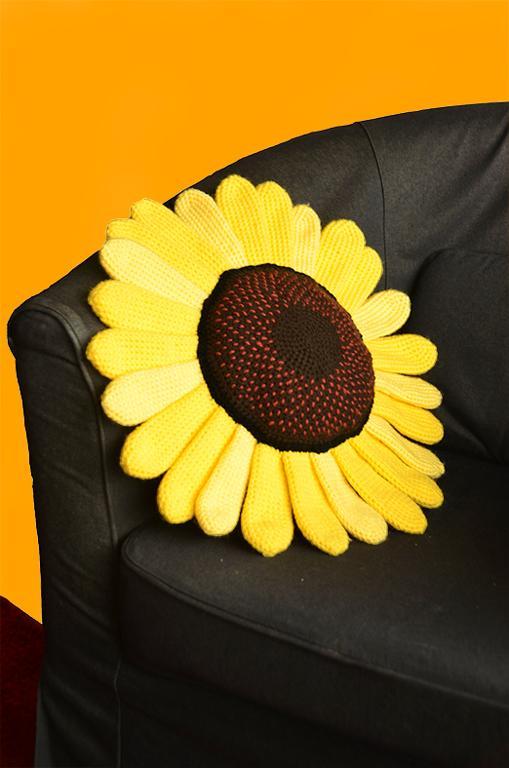 Photo via Bluprint member FlyingDutchman
9. Sunflower in Pot
Brighten up your home decor with a soft, comfy sunflower. It's not just for the living room, though. The designer also recommends the pillow for pet beds and kids' bedrooms.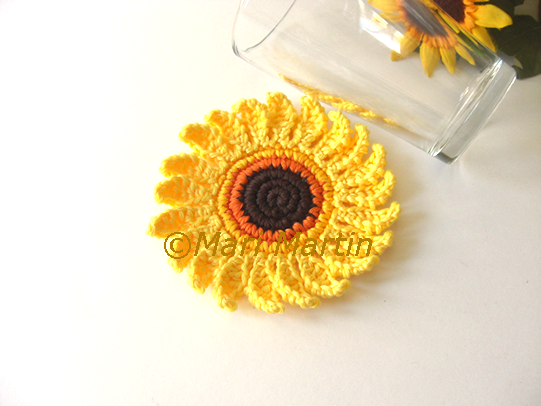 Photo via Bluprint member Mari Martin
10. Crochet Coaster Sunflower
Even beginner crocheters can tackle this pattern with confidence. The instructions come with full-color photos that cover the project step by step, so you won't be lost. These would make excellent housewarming gifts for friends, too.
FREE Guide: Top Tutorials for Crocheting in the Round
Step out of the world of scarves and open up your crochet possibilities! Learn essential skills for crocheting in the round.Get my FREE guide »