The pineapple stitch is a classic, vintage lace crochet motif seen in both home decor and fashion items. Historically it was worked in cotton crochet thread, but today you may see it crocheted in any type or weight of yarn. Today's modern crochet designs use the pineapple stitch in fun and interesting ways, and there are several variations on the basic crochet pineapple motif.
How to crochet the pineapple stitch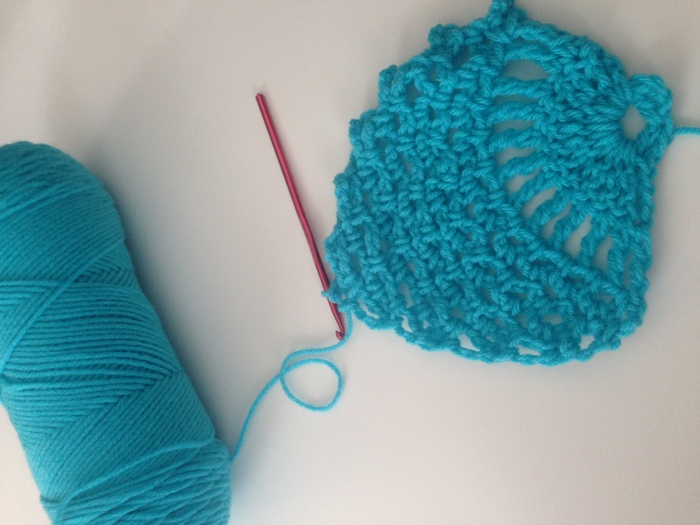 Tutorial photos via Kathryn Vercillo of Crochet Concupiscence
Step 1:
Chain four, then dc in fourth chain from hook. Ch 2, 2 dc in same space.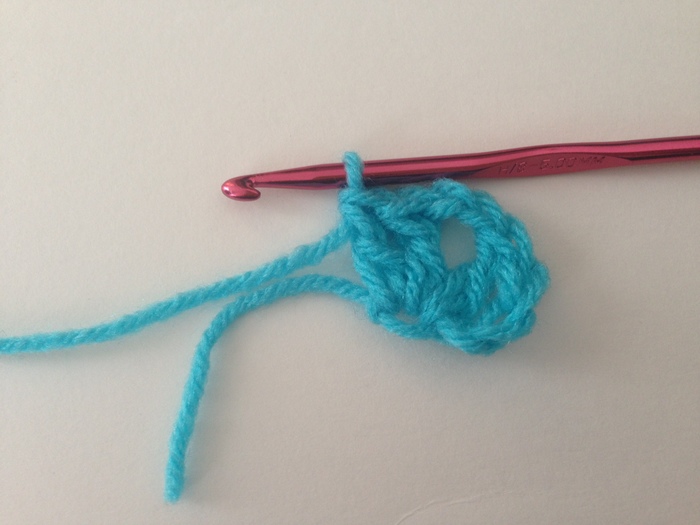 Step 2:
Chain four and turn your work.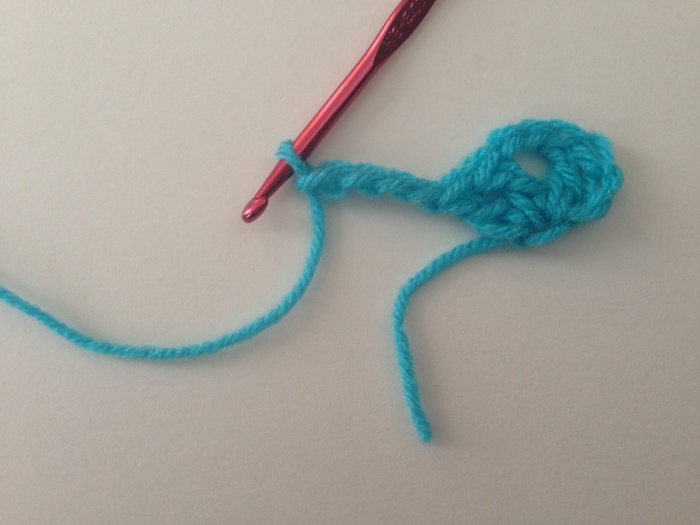 Step 3:
12 tr in ch-2 space. Chain 4 and turn your work.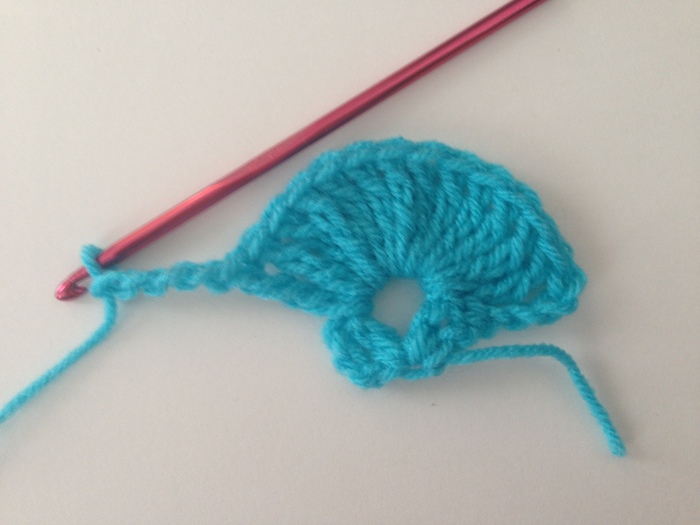 Step 4:
*Ch 1, tr. Repeat from * all the way across for a total of 12 ch-1 spaces. Turn your work.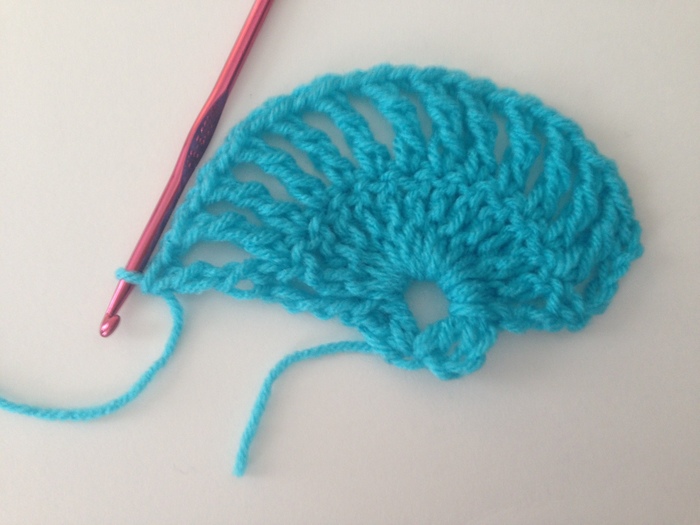 Step 5:
*Ch 3, sc in ch-1 space. Repeat from * all the way across for a total of 12 ch-3 spaces. Turn your work.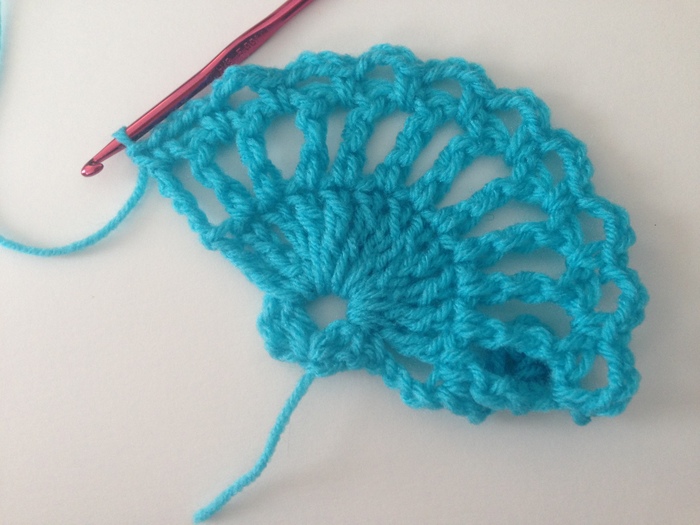 Step 6:
Skip the first ch-3 space. *Ch 3, sc in next ch-3 space. Repeat from * all the way across for a total of 11 ch-3 spaces. Turn your work.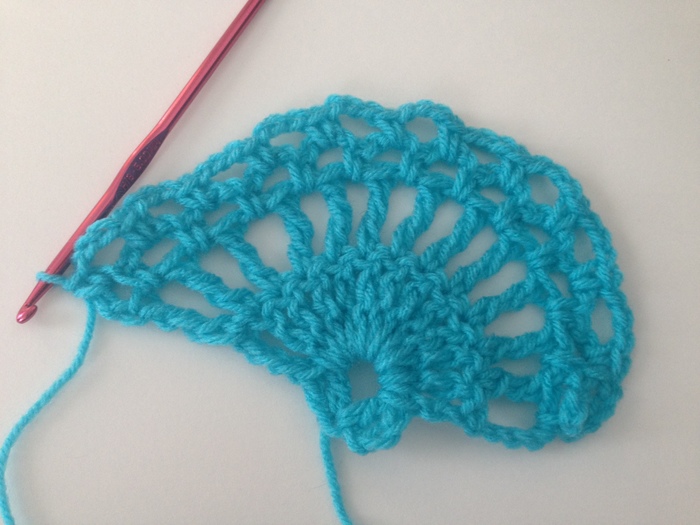 Step 7:
Repeat step 6 ten times. Each time, skip the first ch-3 space so you have a shorter row than the row before. Essentially, you'll begin with a row of 10 ch-3 spaces and decrease by one ch-3 space each time. You will end with a short row at the top of just one ch-3 space.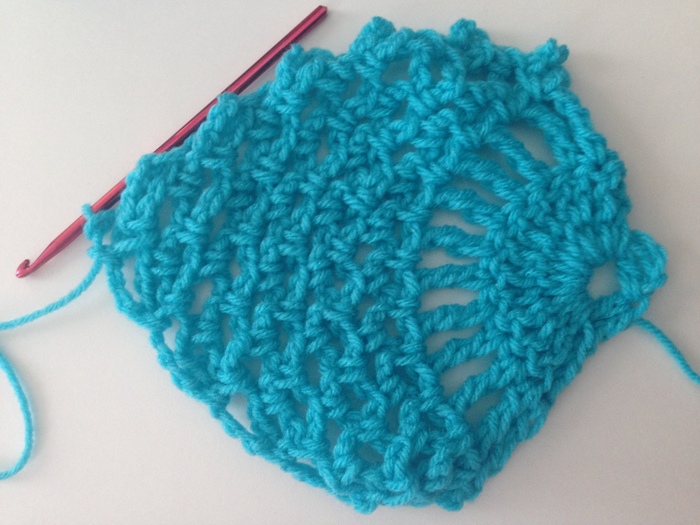 How to use the pineapple stitch
Now that you have a basic understanding of how to work the crochet pineapple stitch, here are some things that you can do with the motif:
Make a set of them and use them individually as crochet coasters.
Crochet a larger set of pineapple motifs and stitch them together end-to-end to make a crochet scarf.
Crochet a set and stitch them together in a circle to create a doily.
Use modern crochet pineapple patterns to expand upon your knowledge of the basic stitch.
Pineapple stitch crochet patterns
Try one of these crochet patterns that use a variation of the crochet pineapple stitch.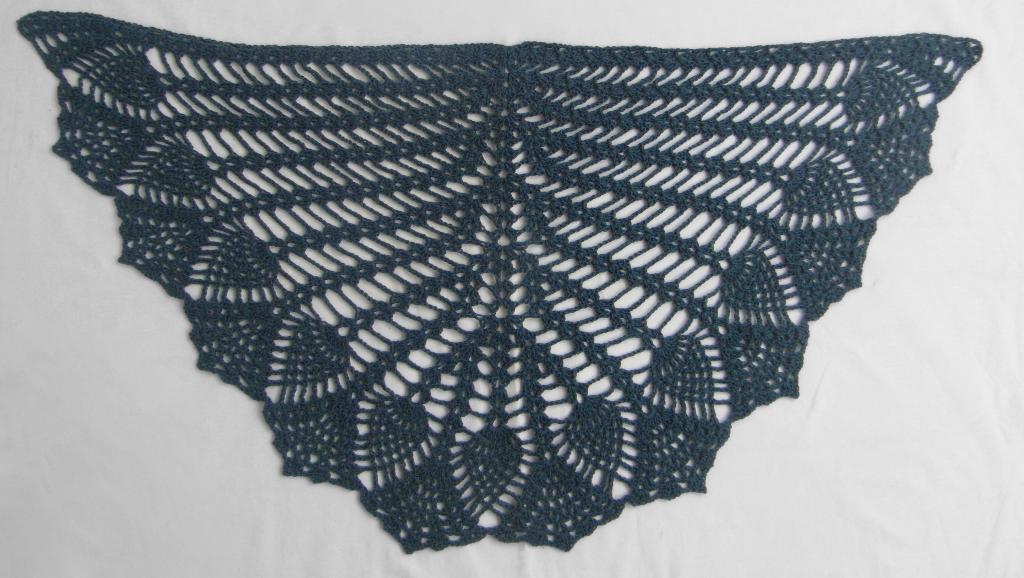 Photo via Bluprint member Just-in
Pineapples Wrap or Capelet
The Pineapples Wrap or Capelet crochet pattern is a circular poncho-inspired version of a design similar to the crescent-shaped shawl. The pineapple crochet stitch is what makes this openwork crochet design so interesting to the eye.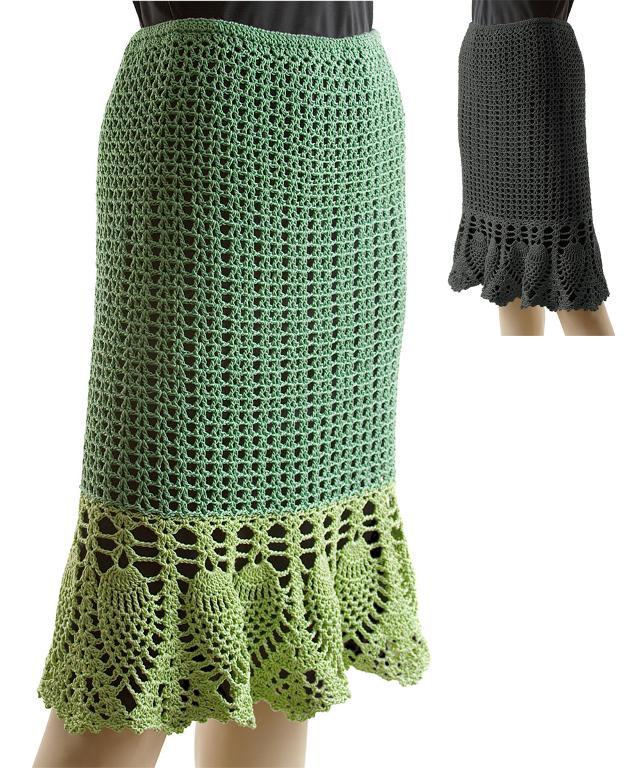 Image via Bluprint member c. christmas
Olivia Pineapple Skirt
The Olivia Pineapple Skirt is an easy mesh crochet skirt pattern that gets more interesting with the row of crochet pineapple stitches at the bottom hemline. Work this crochet pattern for a flirty, feminine crochet skirt and you'll likely get ideas of how to adapt other crochet skirt patterns using the same basic concept.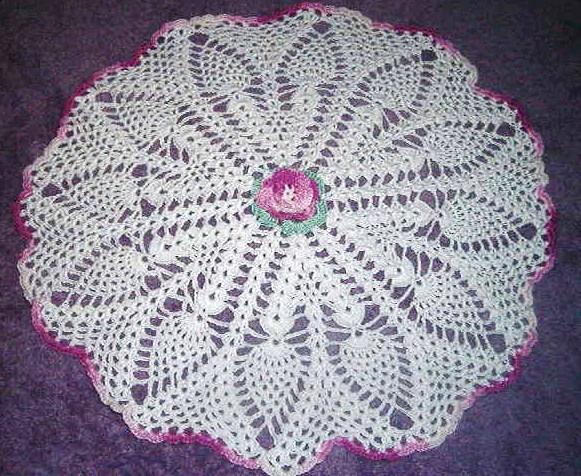 Image via BJ's Crochet Cottage
Blooming Pineapple Hearts
The Blooming Pineapple Hearts crochet doily pattern offers a classic version of how the pineapple stitch was typically used in the home. The lace pattern would look stunning on a dining room table or coffee table.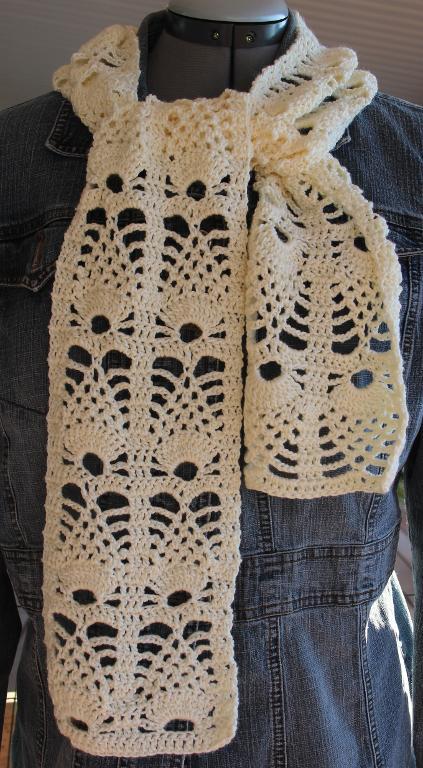 Image via Crochet Crazy
Pineapple Creme Scarf
The Pineapple Creme Scarf does an excellent job of combining past and present. It uses a classic pineapple crochet stitch, but by putting two vertical rows of the pineapple stitch parallel to one another, the designer has created a unique and original pattern.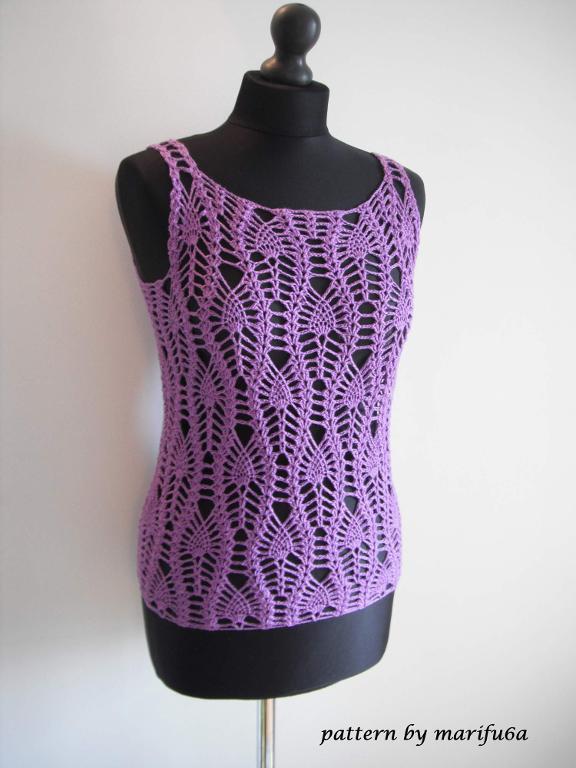 Image via marifu6a
Crochet Pineapple Top
This Crochet Pineapple Top shows a common way that the crochet pineapple stitch can be adapted to create continuous designs for lacy garments. The choice of purple yarn gives it a modern edge.