Move over, adorable foxes and owls. We still love you, but the crochet octopus is taking over as the cutest stitch project!
There's room in the world of crochet for more than one cute amigurumi, and this season we are all about the octopus. These deep-sea swimmers have fun arms that are begging for fun textures, plus you can give your crochet octopus all kinds of different personalities, as you'll see from this fun collection.
Stitch up an adorable crochet octopus with these patterns!
(Be sure to keep your eyes peeled for the FREE patterns featured in the collection!)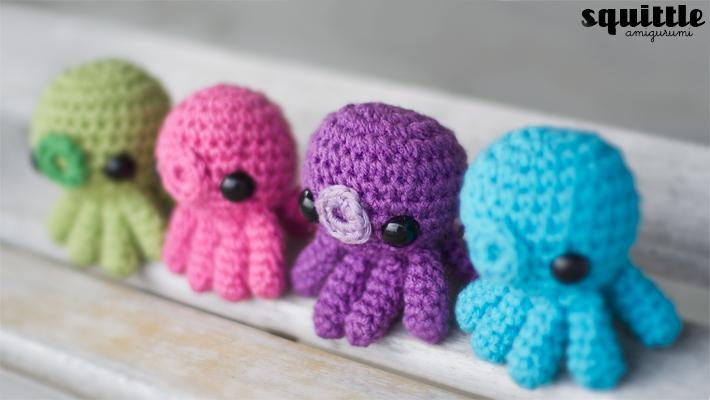 Photo via Bluprint member Adorably Kawaii
1. Baby Octopus Amigurumi Crochet Pattern
Instantly download this pattern for free, and you'll have your very own baby octopus in no time. These guys are only 2″ tall, so they're great for attaching to key chains. If you want a larger octopus, you can use a heavier yarn and a larger hook.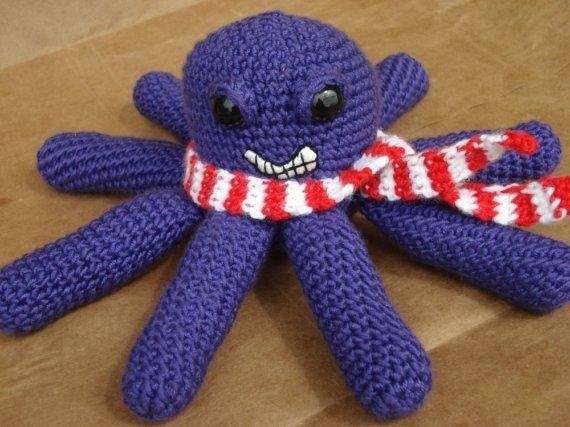 Photo via Bluprint member smallpackagess
2. Hockey Octopus
This octopus was designed to look like the Detroit Red Wings mascot, but you can stitch it even if you're not a fan of the team. The mouth can be embroidered onto white felt and then attached, or you can just go with black floss for a less aggressive expression.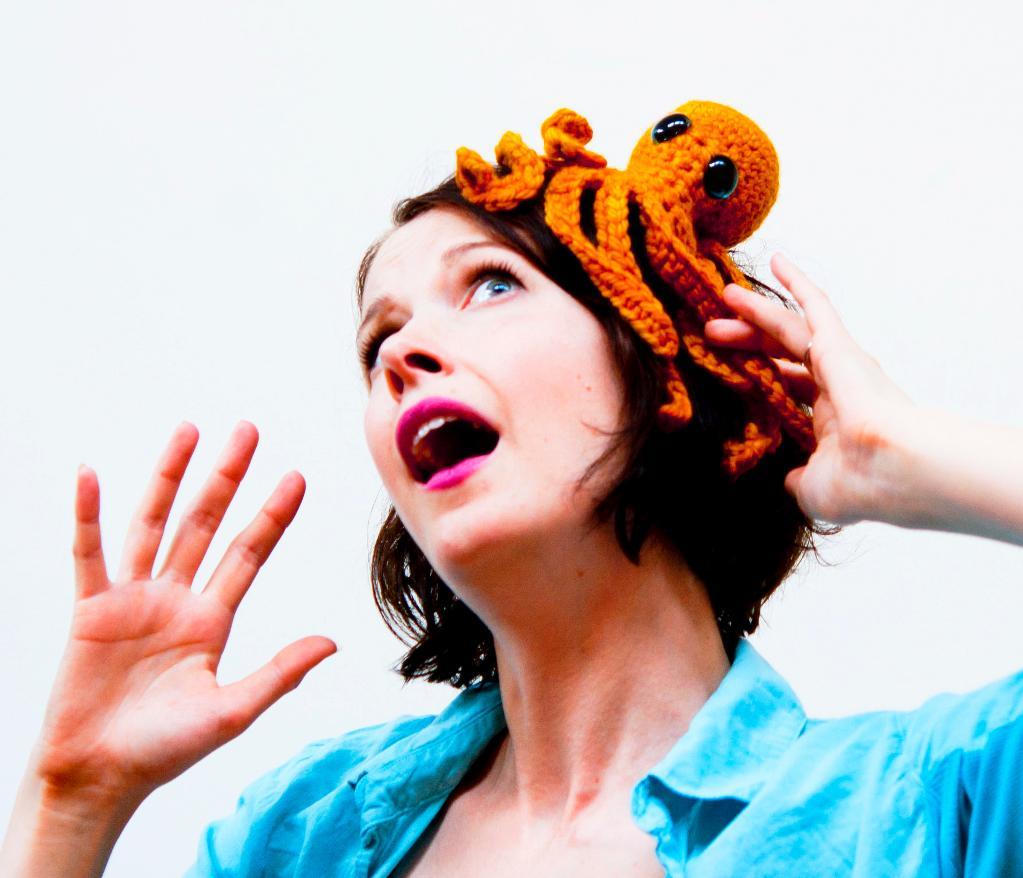 Photo via Bluprint member Ruby Submarine
3. Realistic Octopus
The photo may make this octopus look dangerous, but we promise it's harmless! The designer recommends looking out for gauge when you're stitching the head, just to make sure there's no stuffing showing through.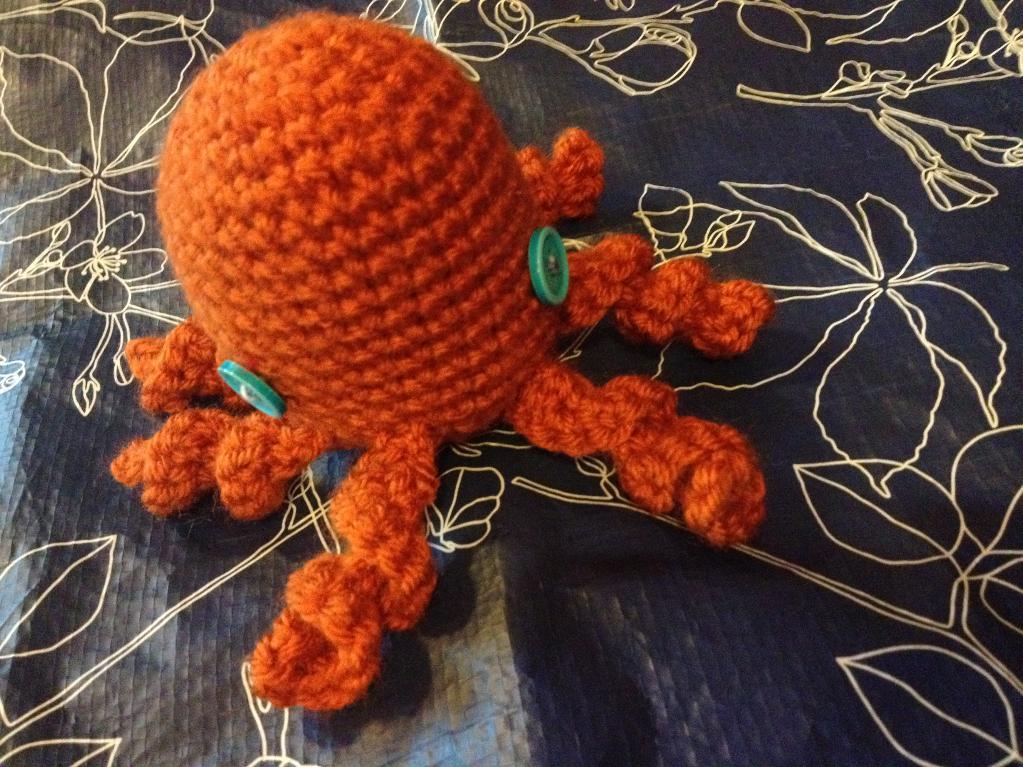 Photo via Bluprint member Yarn Over New York
4. Henry the Hexapus
A common crochet obstacle — running out of yarn — turned this octopus into an even cuter hexapus. This prompted the designer to do a bit of research, which led to the naming of Henry. Check out the pattern details for the whole story behind her inspiration.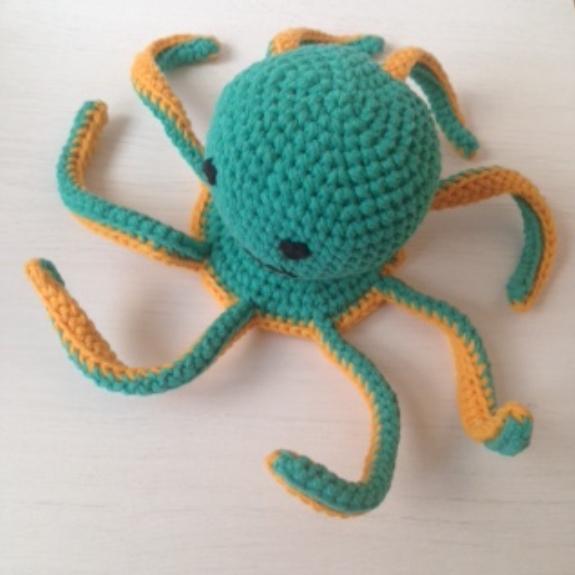 Photo via Bluprint member hmforyou
5. Octopus
Wanna give your octopus some color? This two-tone crochet octopus only requires basic stitch and shaping skills, so it's perfect for beginners who want to take their color-changing skills to the next level.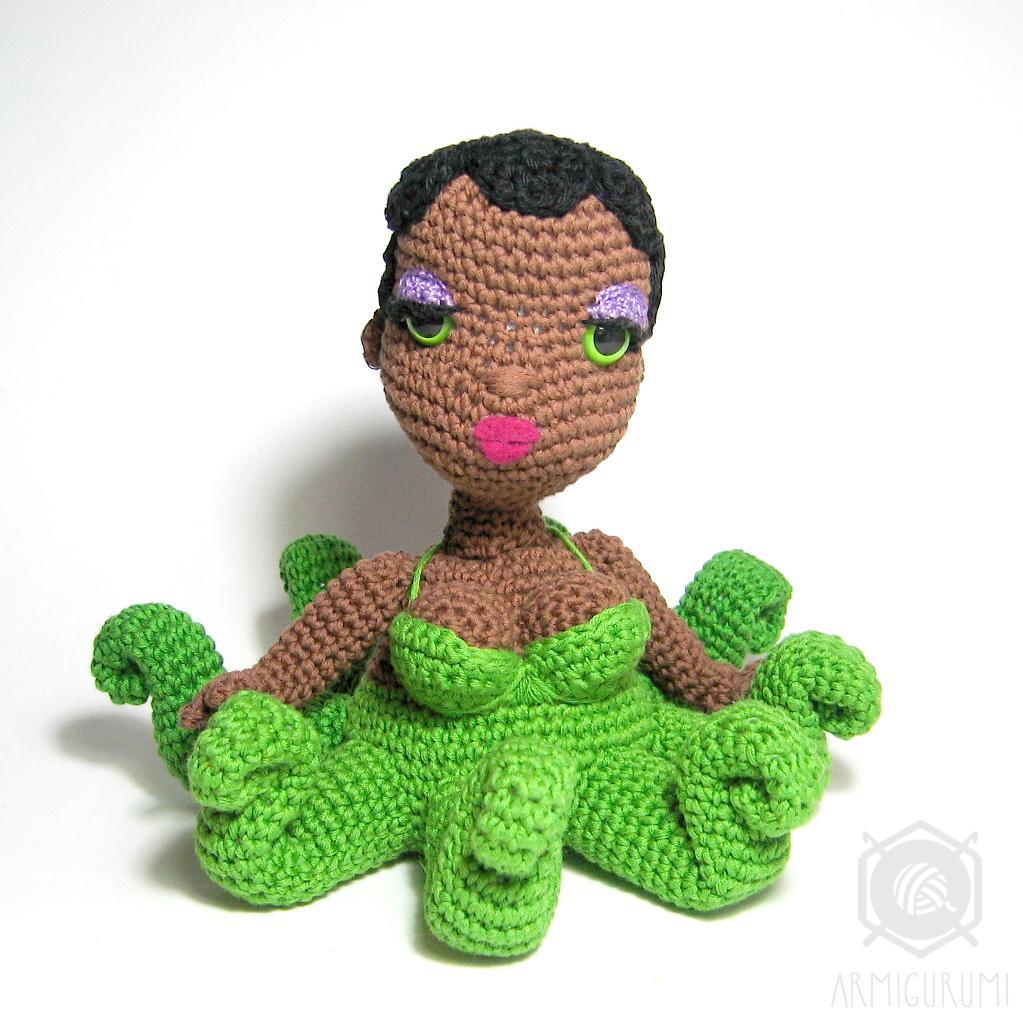 Photo via Bluprint member Armigurumi
6. Octopus Mermaid
For something a little different than your usual octopus, how about an octopus mermaid? According to the designer, there's a dose of diva in here, too. Use up some of your scraps on those fun facial features. I'd love to see some m yarn used for her eye shadow!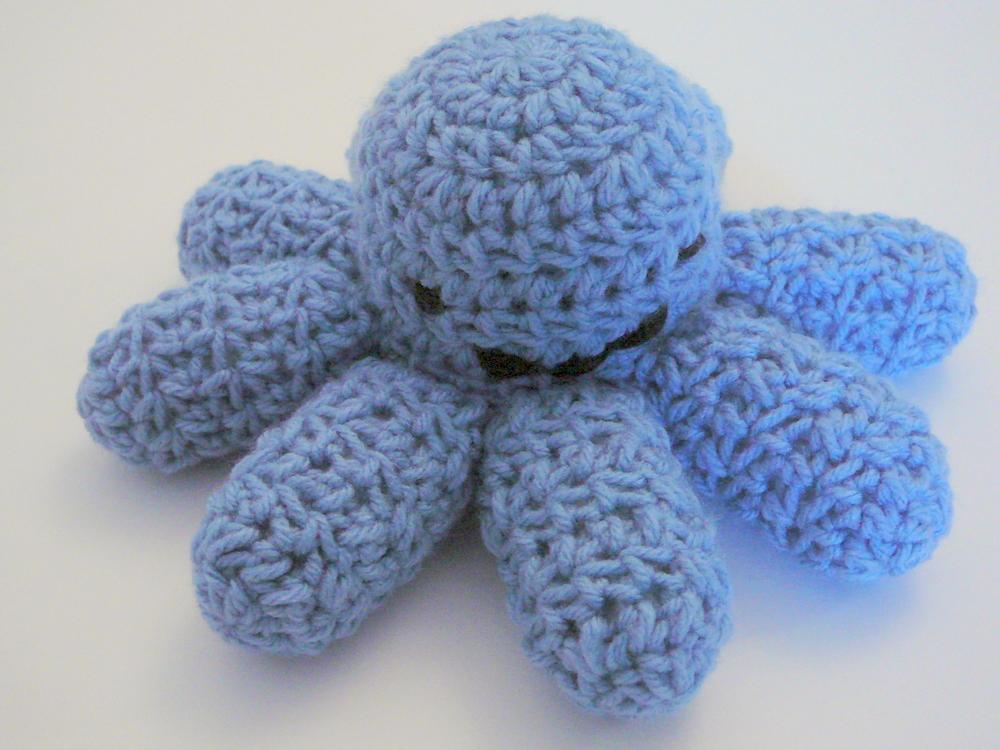 Photo via Bluprint member HGSDesigns
7. Amigurumi Octopus
The designer calls this one of the easiest amigurumi patterns out there. It's also a great octopus project for beginners since the tentacles are a bit larger and easier to work with. Plus, working with worsted-weight yarn means you'll stitch it up much faster than you would with a lighter yarn.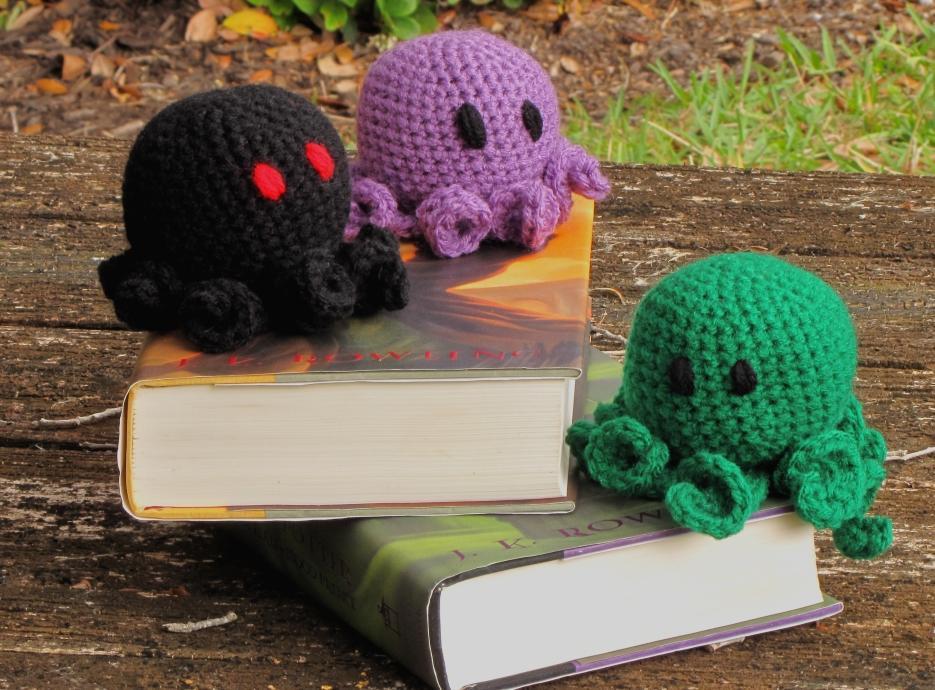 Photo via Bluprint member Kati Lyn
8. Opie the Octopus
The designer wrote this pattern with even the most beginner crocheter in mind. It includes plenty of details to guide anyone unfamiliar with amigurumi. Once you master this pattern, you'll be able to work on other in-the-round patterns with confidence.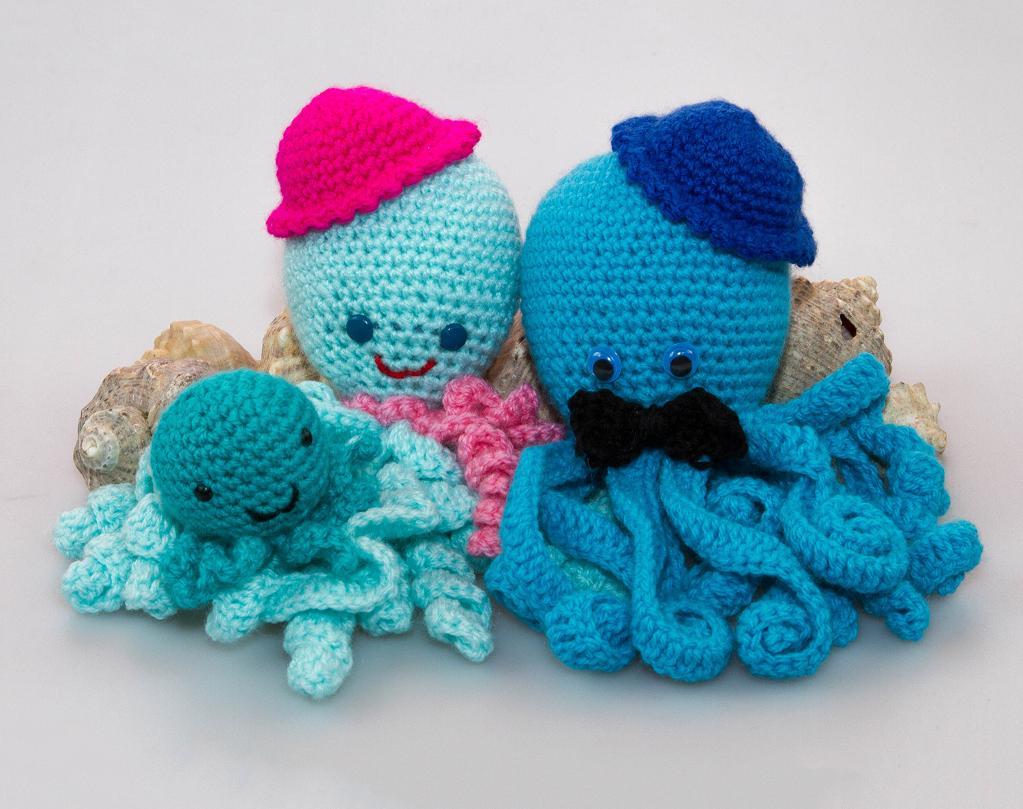 Photo via Bluprint member Tatiana Y
9. Child Octopus
This octopus design was inspired by premature babies, who find comfort in the curly tentacles. If you're making the amigurumi for small children or babies, remember that you shouldn't use safety eyes. Check out our amigurumi eye guide for more child-safe options.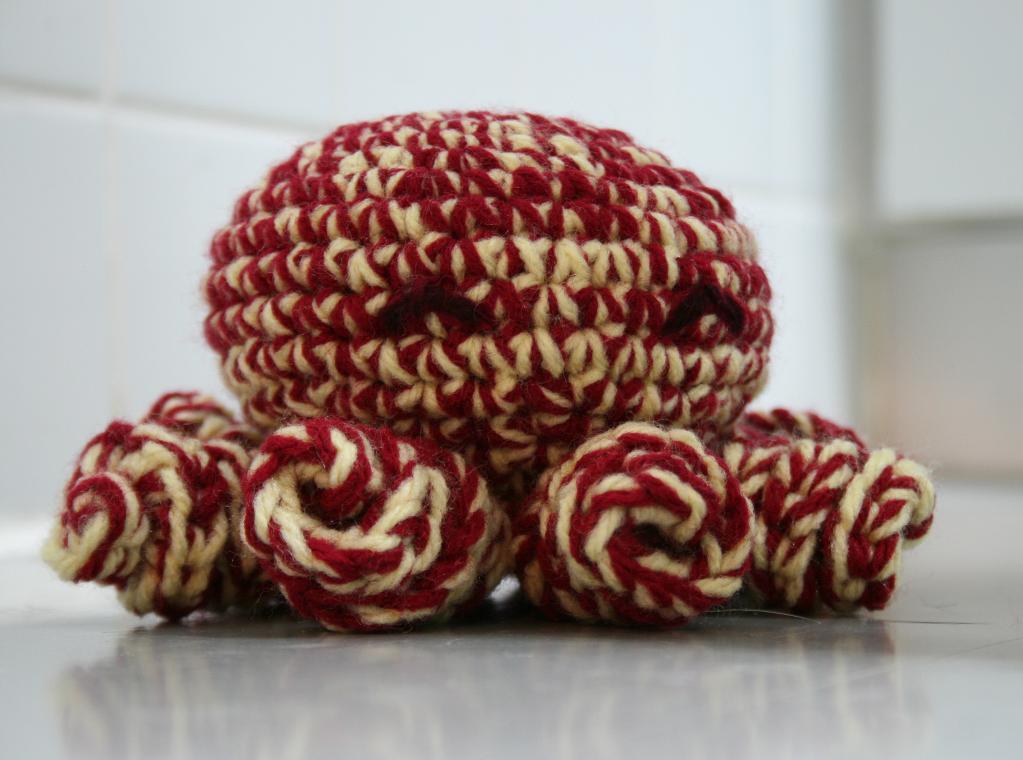 Photo via Bluprint member SmidgeOfWhimsy
10. Cute Little Octopus
Fill this squishy little toy with an optional squeaker to make it even more fun. You'll need two different colors of yarn to get this color scheme, but you can also double up on a variegated or solid yarn if you want to try something different.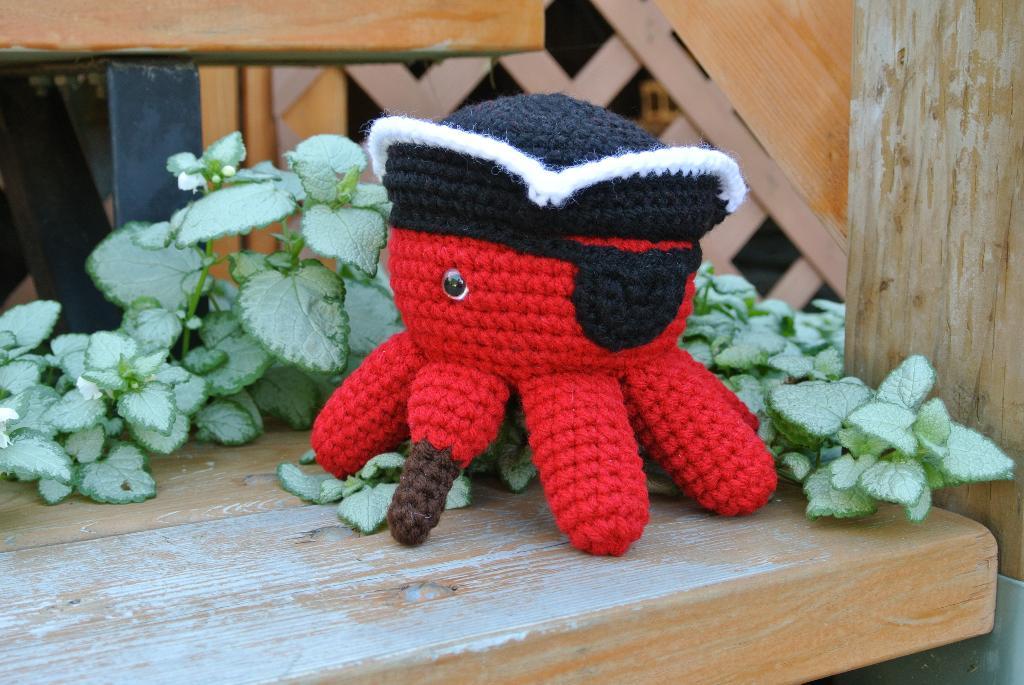 Photo via Bluprint member Sarah Horrocks
11. Salty the Pirate Octopus
Don't be fooled by the rough look of this pirate octopus. The designer assures us he's a softie at heart! Plus, details like his peg-leg tentacle will make practically anyone giggle.
Photo via Bluprint member CitrouilleWorld
12. Octopus Keychain
The colorful tentacles of this keychain are calling out to your stash! Grab some fun colors of even your smallest scraps to whip up this cutie. If you don't like it as a keychain, you can make one that simply sits on the shelf and makes you smile.
FREE Guide: Crochet Cute Amigurumi Critters
Crochet your own adorable fluffy friends with essential tips and techniques. Get my FREE guide »