I-cords are most common in knitting, but did you know you can crochet them, too? Crocheting cords is an essential crochet technique used to create drawstrings, handles, edgings and more.

Many people avoid making crochet rope because it usually involves a very long starting chain and a lot of mindless slip stitching. But this knitting-inspired method is much easier to accomplish.
In this step-by-step tutorial, I'll show you how to make crochet rope using an easy method of crochet I-cord.
My mother recently taught me how to crochet I-cord using three stitches, which requires you to "drop" two loops at the start of every round before working into the "dropped" loops again. I got bored with having to remove two loops from my hook every time, so I tried "dropping" only one loop and it worked perfectly!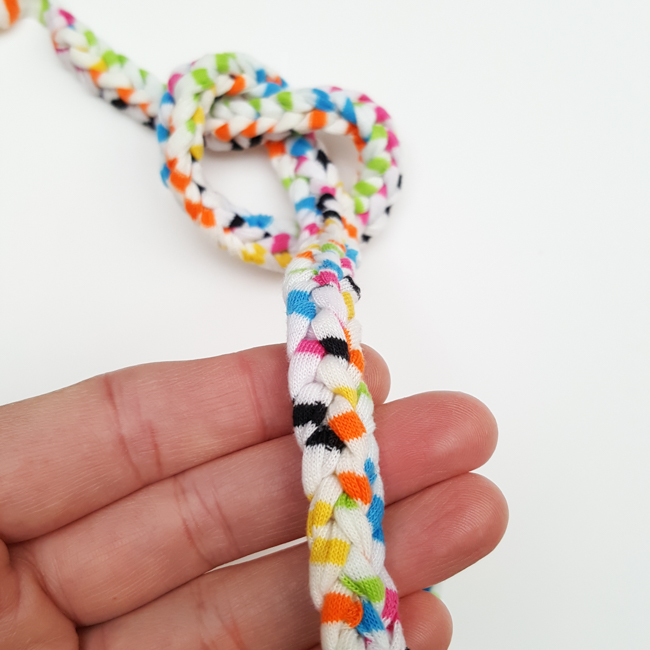 To make this crochet rope, you'll have to "knit in the round" with two stitches using a crochet hook. Don't worry — doesn't actually involve knitting!
This method yields a sturdy, four-sided rope with a pleasing stockinette appearance (as shown above).
How to crochet rope step by step 
You can choose whichever type of hook and yarn that best suits your needs. In this demonstration, I'm using a 6 mm crochet hook and T-shirt yarn.
Step 1:

Chain two.
Step 2: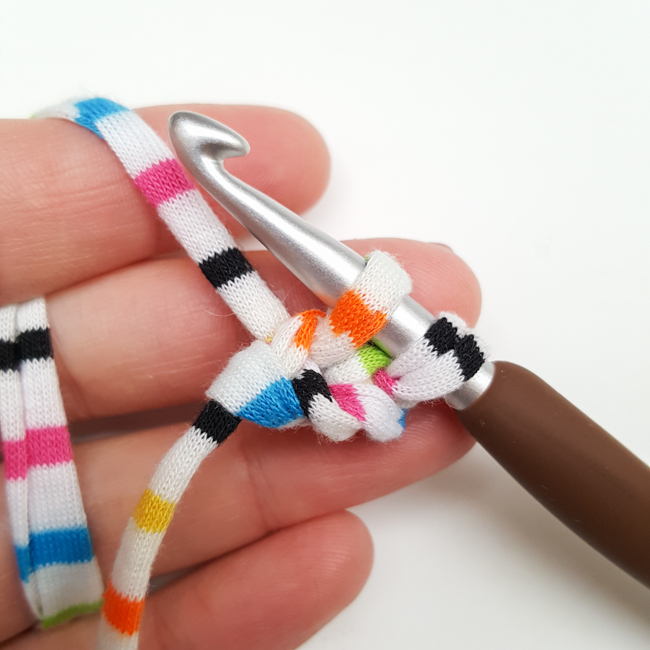 Insert your hook into the second chain from the hook and pull up a loop.
Step 3: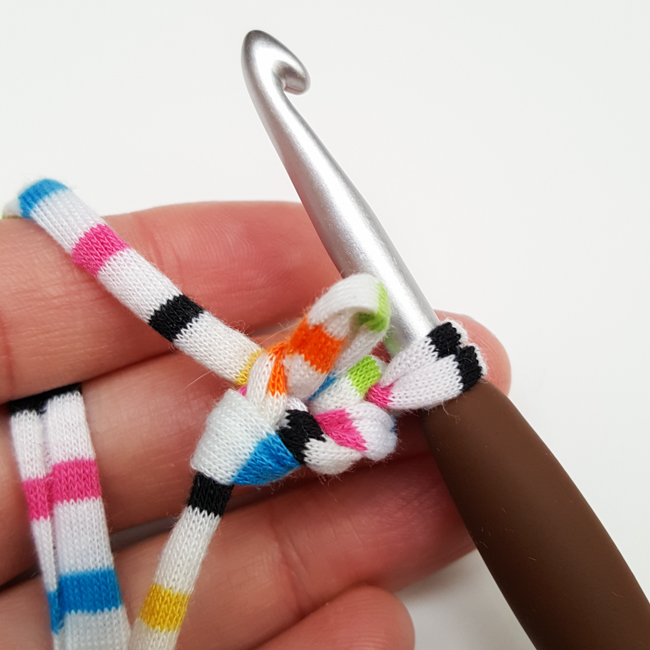 Remove your hook from the loop you just made so that you only have one loop on your hook.
Step 4: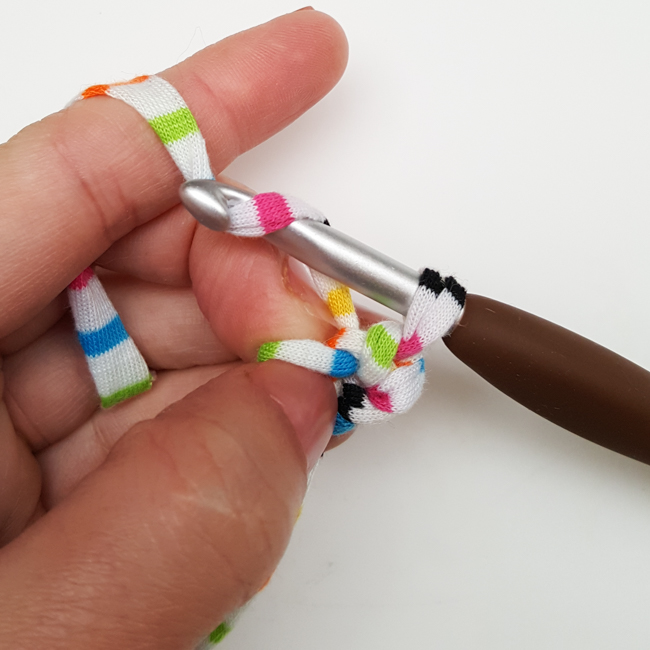 Hold the dropped loop between your thumb and middle finger (so you don't accidentally undo it). Yarn over and pull up a loop
Step 5: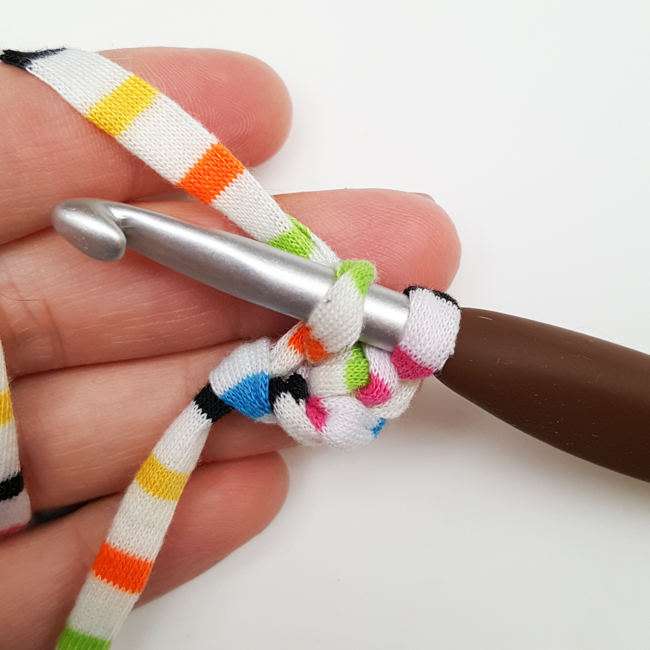 Place the dropped loop (the one you've been holding) back onto your hook. You'll have two loops on your hook.
Step 6: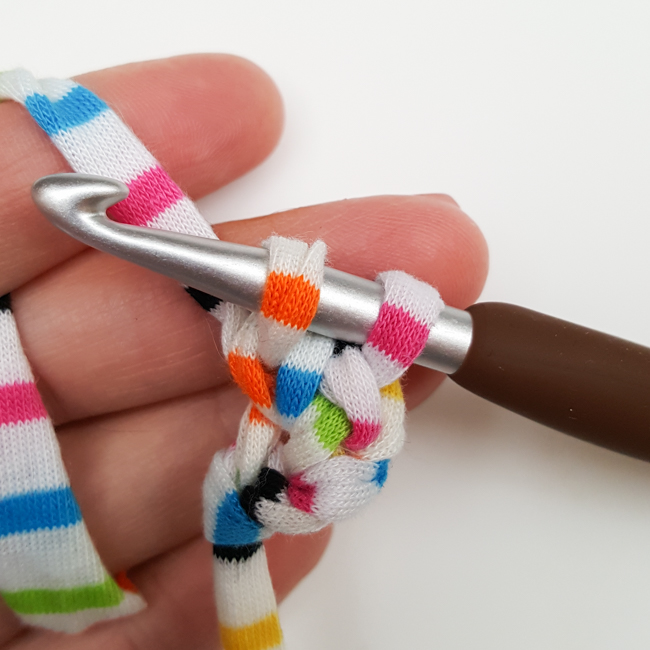 Yarn over and pull the yarn through one loop (the loop you just placed back onto your hook) to create a chain stitch.
Repeat steps 3 to 6 until your rope is as long as you want it.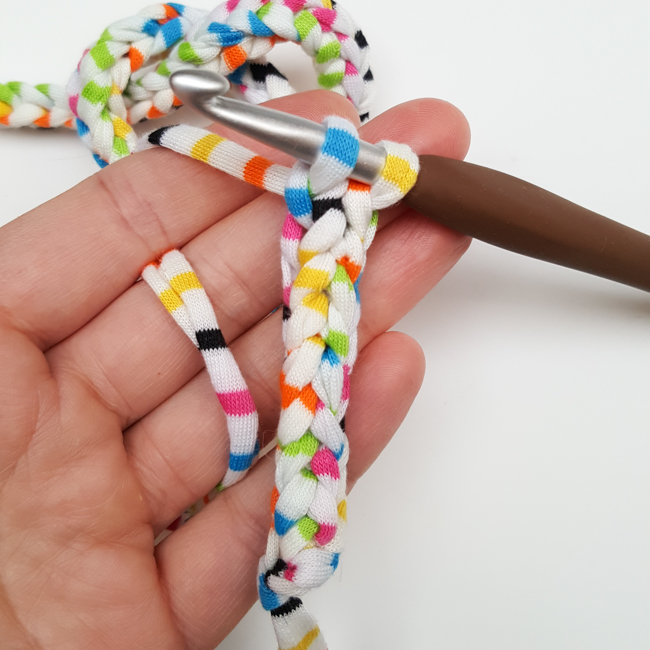 When you reach your desired length, stop with two loops on your hook. Pull the loop that's closest to the tip of the hook through the loop that's farthest away from it, so that you only have one loop on your hook. Fasten off and work your yarn ends away by threading them straight down the middle of the rope.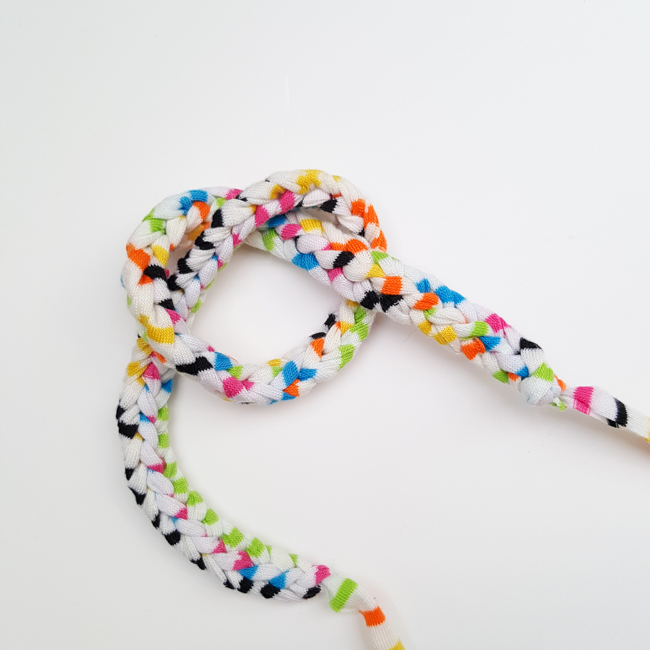 If you want to create thin crochet rope to thread through waistbands and seams for drawstring closures, use thin yarn (light worsted weight) and a small hook. Create thicker crochet rope for bag handles and statement necklaces by using bulky yarn and a large hook. You can also use crochet rope as a base to crochet over when stitching coiled crochet rugs, baskets, potholders and more.
What kinds of crochet projects have you used crochet rope for?