Inevitably, I'll be crocheting like a crazy lady on December 24, struggling to finish last-minute holiday hand-knit gifts. This happens every year, and yet I never learn my lesson.
This year, I'm taking action! Join me in making a to-crochet list today, and let's avoid that last minute holiday panic in December. These crochet patterns from Bluprint will give you gift ideas for everyone, from kids to even your co-worker.
For everyone on your list:
While you're crocheting gifts you may as well learn a new skill, right? Make all the knitters jealous when you show off Fair Isle crochet skills to create this colorful hat. The technique is easy to learn, especially when you have Bluprint instructor Karen Whooley to help you along. This pattern is available exclusively to Bluprint members enrolled in Karen's Fair Isle Crochet: Demystifying Colorwork. Learn the skill and you can make several holiday gifts using your new Fair Isle crochet skills.
Read more about the Fair Isle Crochet Hat here.
Enroll in Fair Isle Crochet: Demystifying Colorwork here.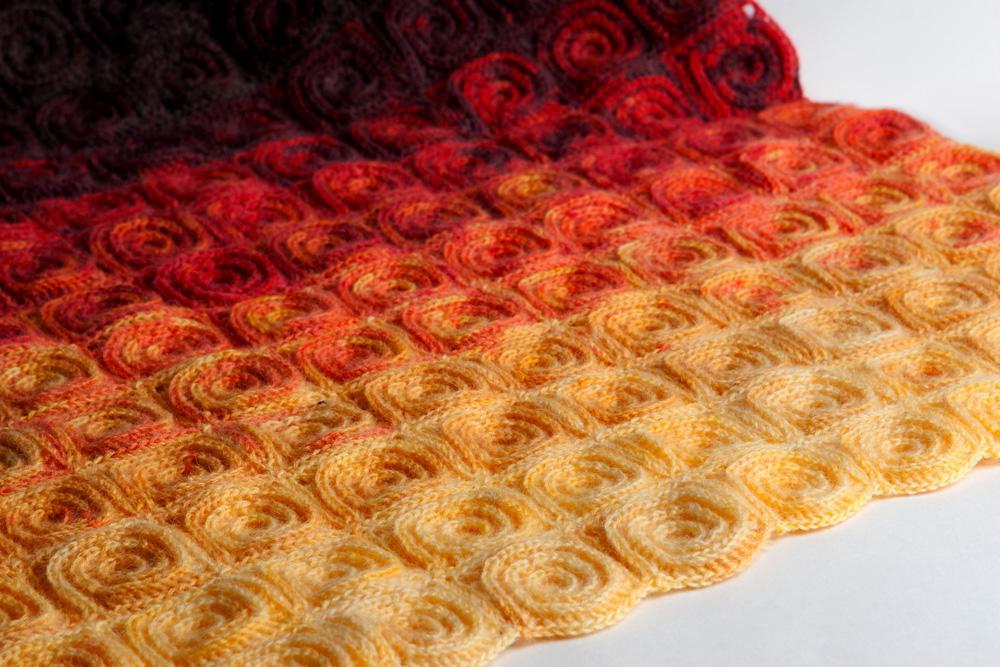 Photo via Bluprint member crocheterie
For the friend who's always cold:
I'm not sure what I like more about this blanket: the swirl design or the ombre effect created by the yarn. Use your favorite variegated yarn to crochet this cozy blanket, or go for a solid-color yarn to make a more classic blanket. The squares are crocheted individually and then seamed together, making it a great crochet project to work on while traveling.
Get the Fire Blanket Pattern here.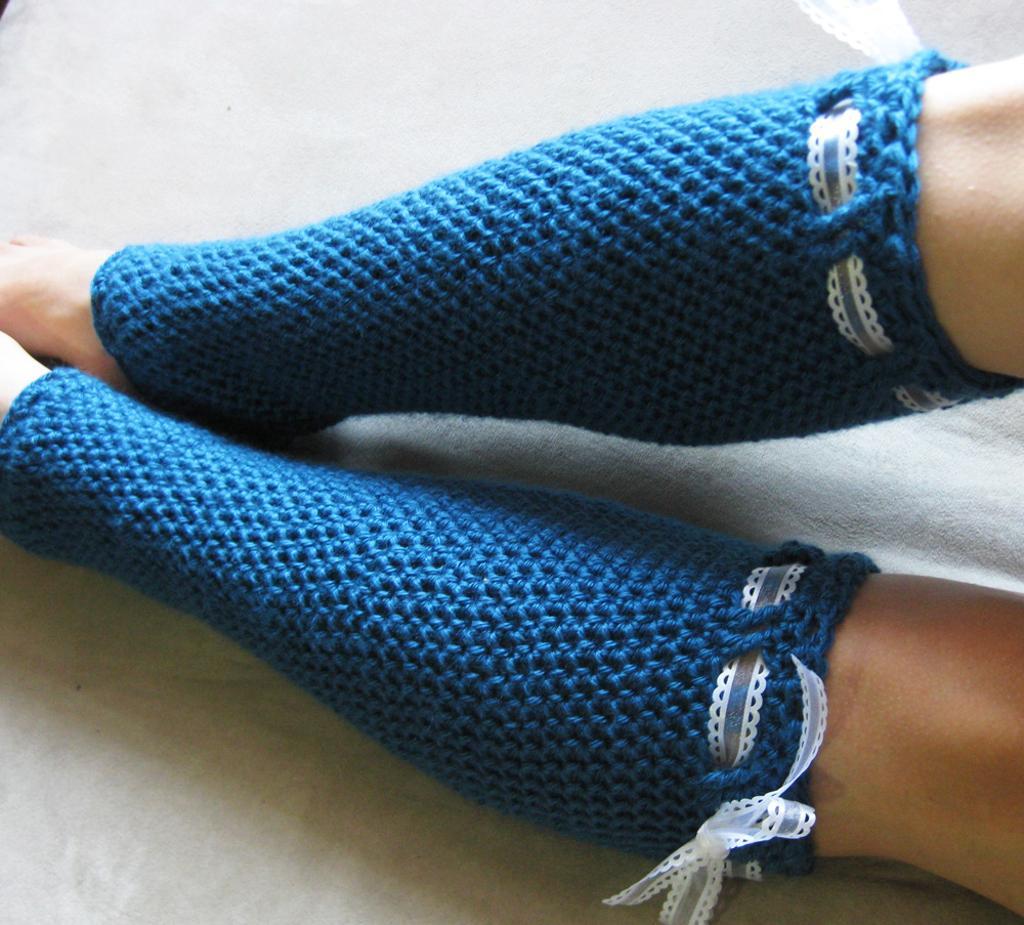 Photo via Bluprint member kickincrochet
For the teen:
Designer kickincrochet took a basic leg warmer pattern and made it totally unique by adding a simple lace bow at the top. Modification instructions are given for calf sizes so that you can customize it to fit the recipient perfectly.
Get the Lace-tie Leg Warmers Pattern here.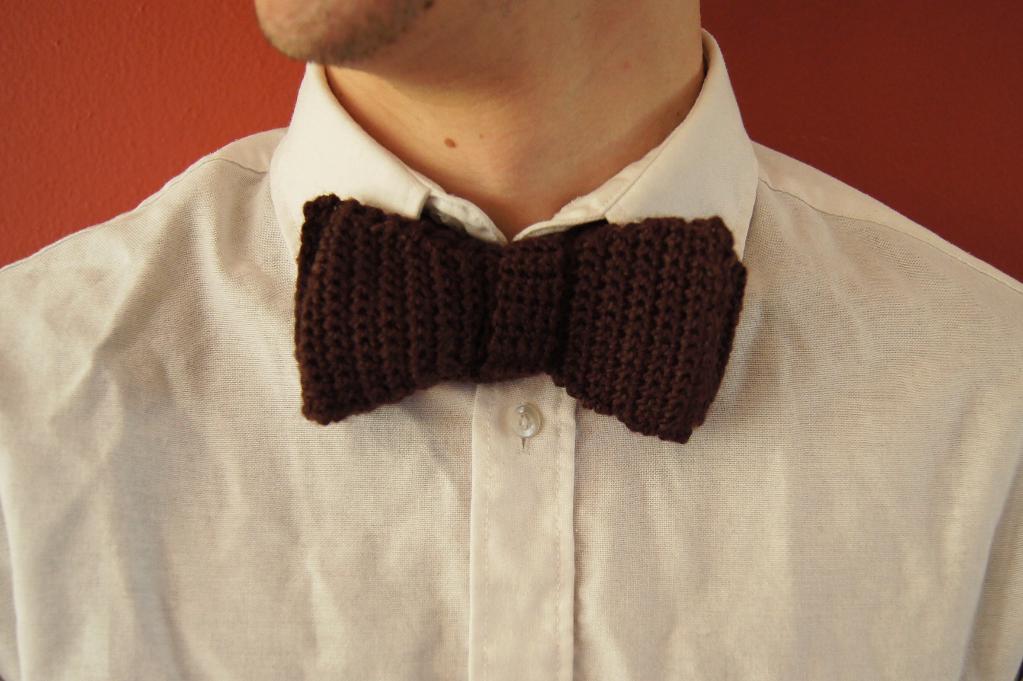 Photo via Bluprint member Louis Mensinger
For the stylish dude:
Grab those sock yarn scraps! This bow tie is perfect for stylish dudes who can pull it off. Just make sure he knows how to tie a bow tie. This one isn't pre-tied like most of the store-bought bow ties!
Get the FREE Bow Tie Pattern here.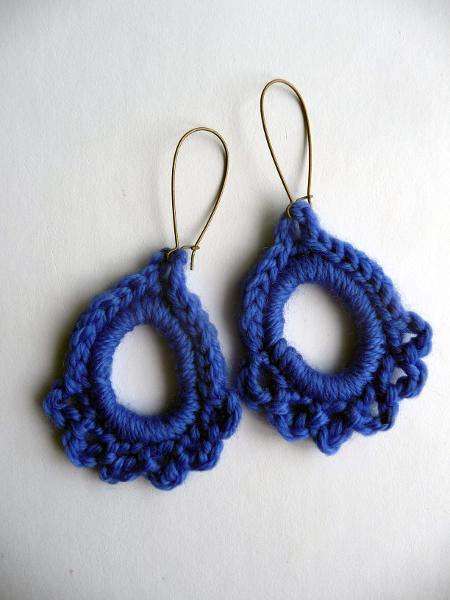 Photo via Bluprint instructor Linda Permann
For the stylish gal:
This is one of the most budget-friendly gifts you can make. The earring findings are inexpensive, and you can use scrap yarn to make the earrings. They won't take much time, either; you could crank out a dozen of these while watching a movie! These earrings are straight from Linda Permann's Crafty Crochet Embellishments, where there are lots of other tiny crochet gifts waiting for you.
Read more about the Crocheted Earrings here.
Enroll in Crafty Crochet Embellishments here.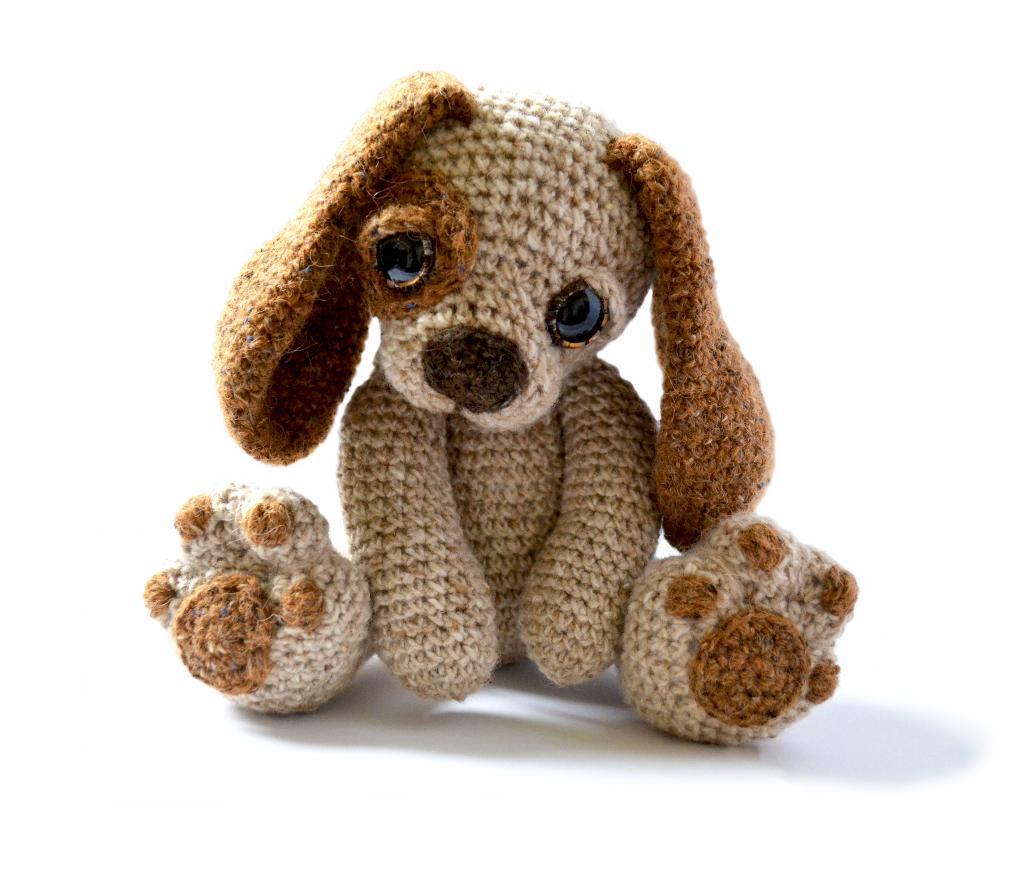 Photo via Bluprint member Kate E Hancock
For your niece or nephew:
This puppy is perfect for a kid who loves to cuddle. The pattern is written for a DK-weight yarn, but you can change the yarn weight and needle size to make a puppy that's smaller or larger, depending on the little one's preference.
Get the Amigurumi Puppy Pattern here.


Photo via Bluprint member EvasStudio
For your co-worker:
It's difficult to find a project that's suitable for lots of different types of people, but everyone can use a pair of slippers. These are made with men in mind, but you can also knit them in your female coworkers' favorite colors. Half double crochet stitches are used throughout, so you can crochet the slippers quickly.
Get the Men's Slippers Pattern here. 
When do you typically start crocheting holiday gifts?