Once you crochet your own bolster pillow, you'll wonder how you ever lived without one! Bolster pillows provide better support than regular pillows, helping you get more comfortable, sleep better and craft longer without aching.
Get more comfortable with these crochet bolster pillow patterns!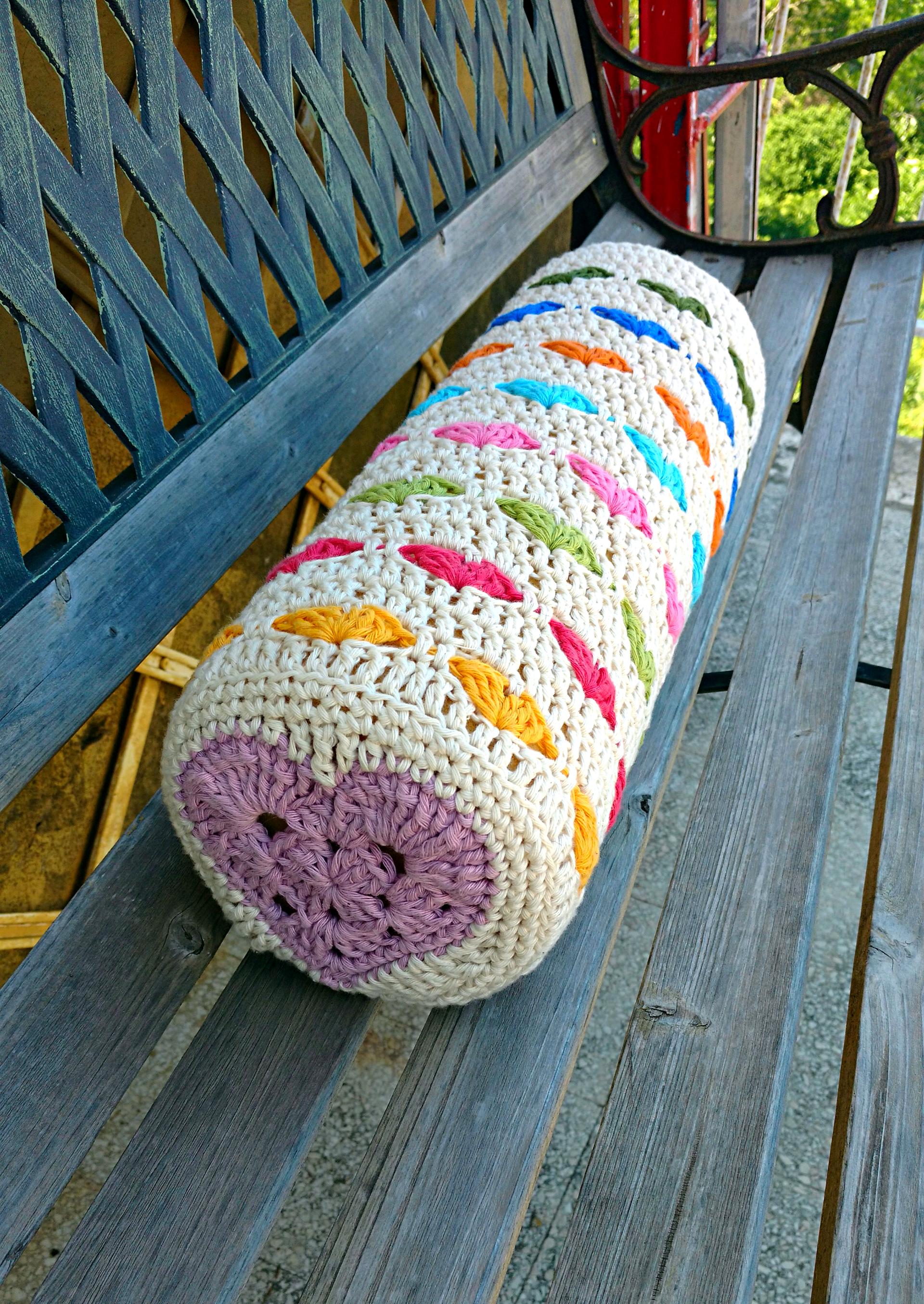 Photo via Craftsy member HookloopSarah
1. Crochet Heart Bolster Cushion
Doesn't this pretty design just make you smile? With colorful hearts on the end and worked into the stitch pattern, this crochet design is fun to craft and equally fun to use.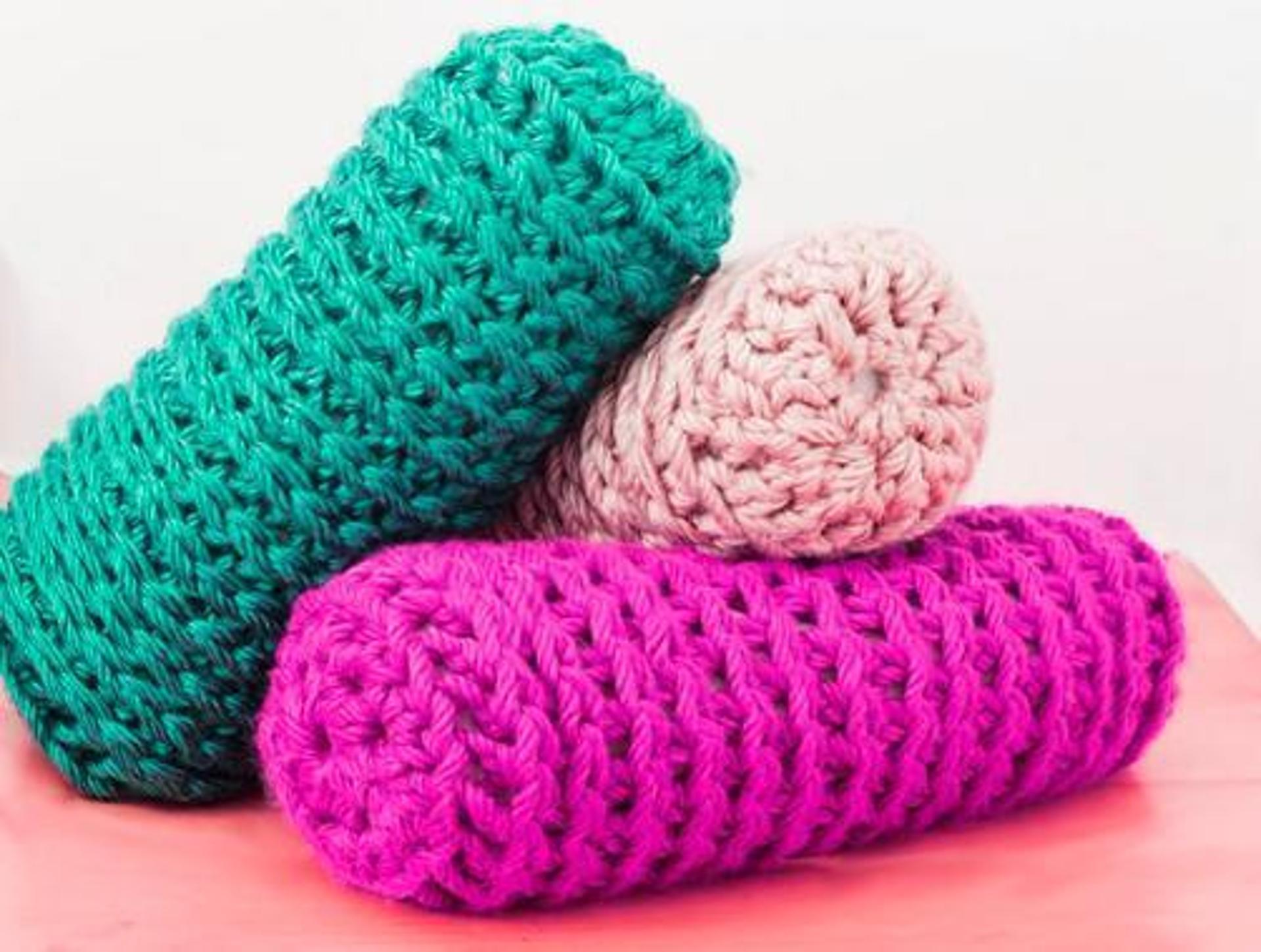 Photo via Craftsy member Your Caprici Designs
2. Bulky Bolster
Thanks to bulky yarn, this easy crochet pattern works up very quickly. That yarn also adds extra cushion and comfort. This design uses basic crochet stitches, so it's easy enough for even beginner crafters to create. Make one in every color that matches your home's decor!
Photo via Craftsy member Crafting Friends
3. Braided Cable Block Bolster
A neutral color complements nearly any room's style, but the design is anything but boring thanks to a beautiful stitch pattern. And the design comes with lots of options: In fact, you can make a basic closed end or a "candy wrapper" style. Plus, you can make it a cushion cover or follow the instructions to create your own bolster pillow.
Photo via Craftsy member Lynne's Impressions
4. Ruffled Bolster
Add some feminine flounce to your decor with this ruffled crochet bolster pillow. The design has great, cushy texture that adds to the coziness of the cushion. The crochet pattern uses some more advanced stitches (linked double crochet and invisible single crochet, for example).
Photo via Craftsy member PollyKrafts
5. Crochet Bolster
Many crochet bolster patterns are created seamlessly from top to bottom, but this one is different — it uses granny square motifs joined together to create the body. The ends are worked in the round and topped off with a tassel. The vibrant, colorful, creative design will stand out beautifully!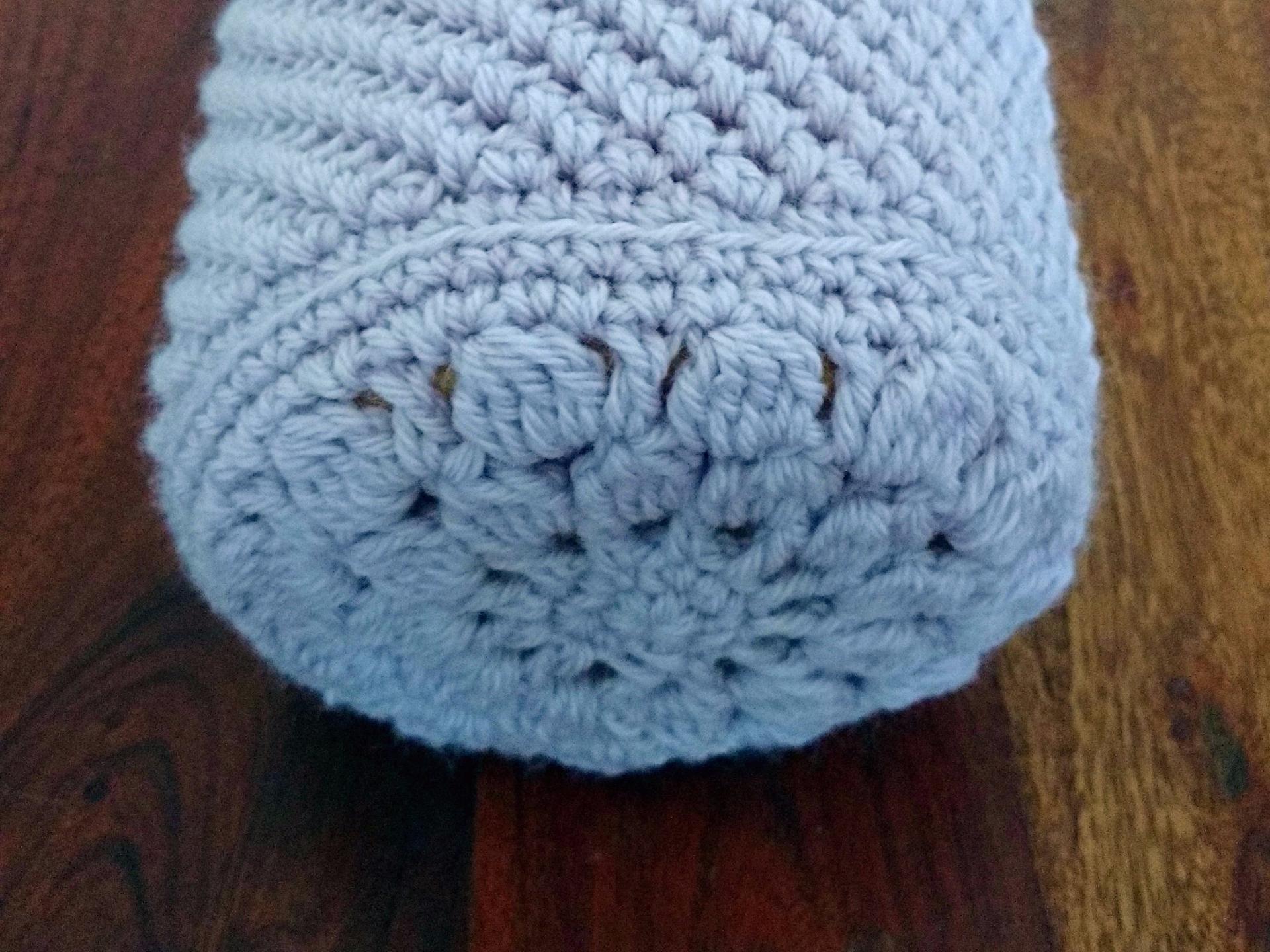 PPhoto via Craftsy member HookloopSarah
6. Crochet Cover for Bolster
This pretty crochet pattern is worked almost end-to-end in rounds, using the easy but interesting moss stitch. For some color blocking fun, add color change halfway through the piece. At the end, you'll crochet the final motif, slip the bolster into the body, and then join that motif to the body to seal it all up.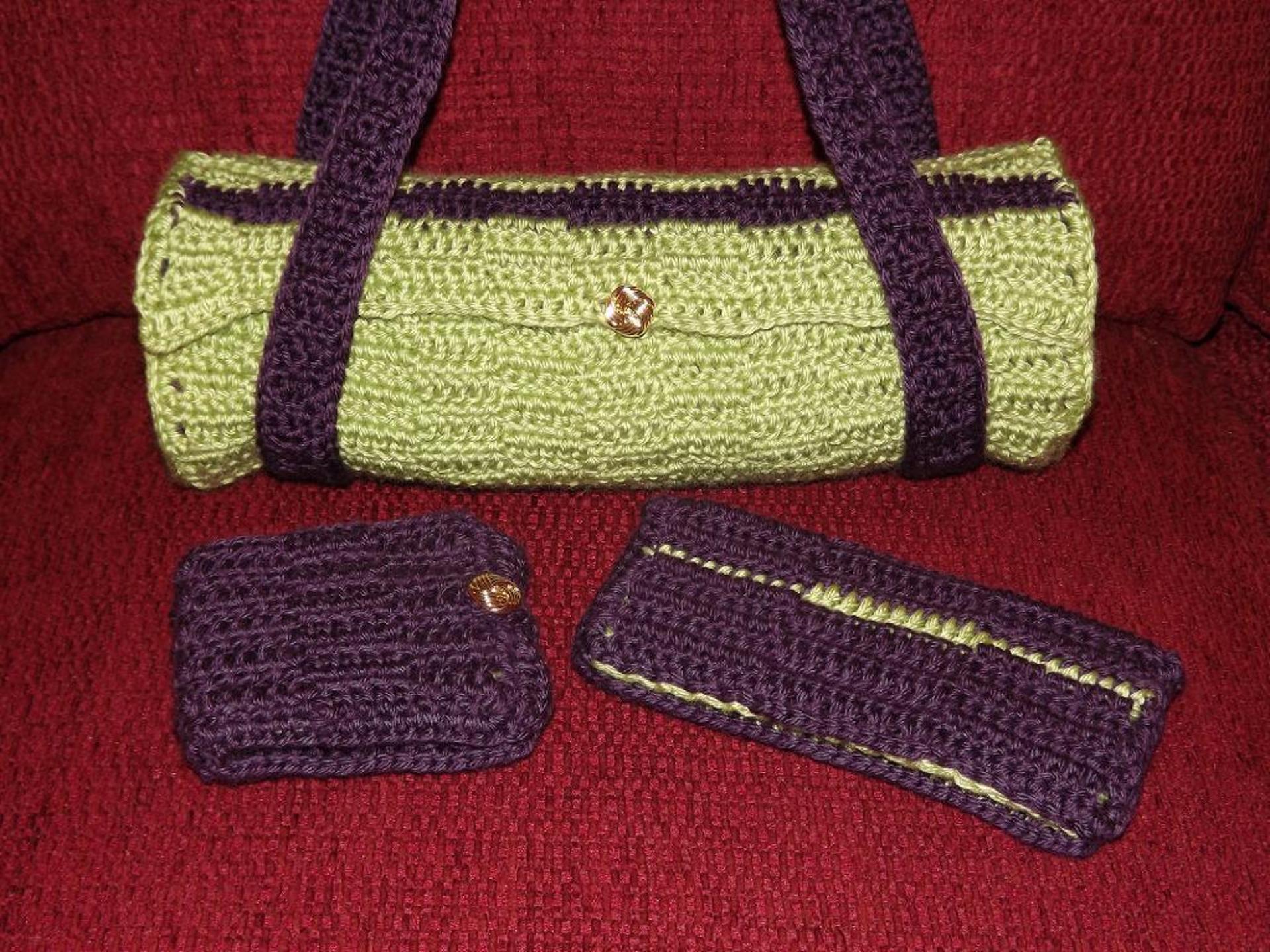 Photo via Craftsy member Little Lovies Shop
7. The Bolster Bag
OK, this pattern is actually for a purse that looks like a bolster — but leave the straps off and you've got yourself a pillow. The pattern comes with two end options, giving you some versatility.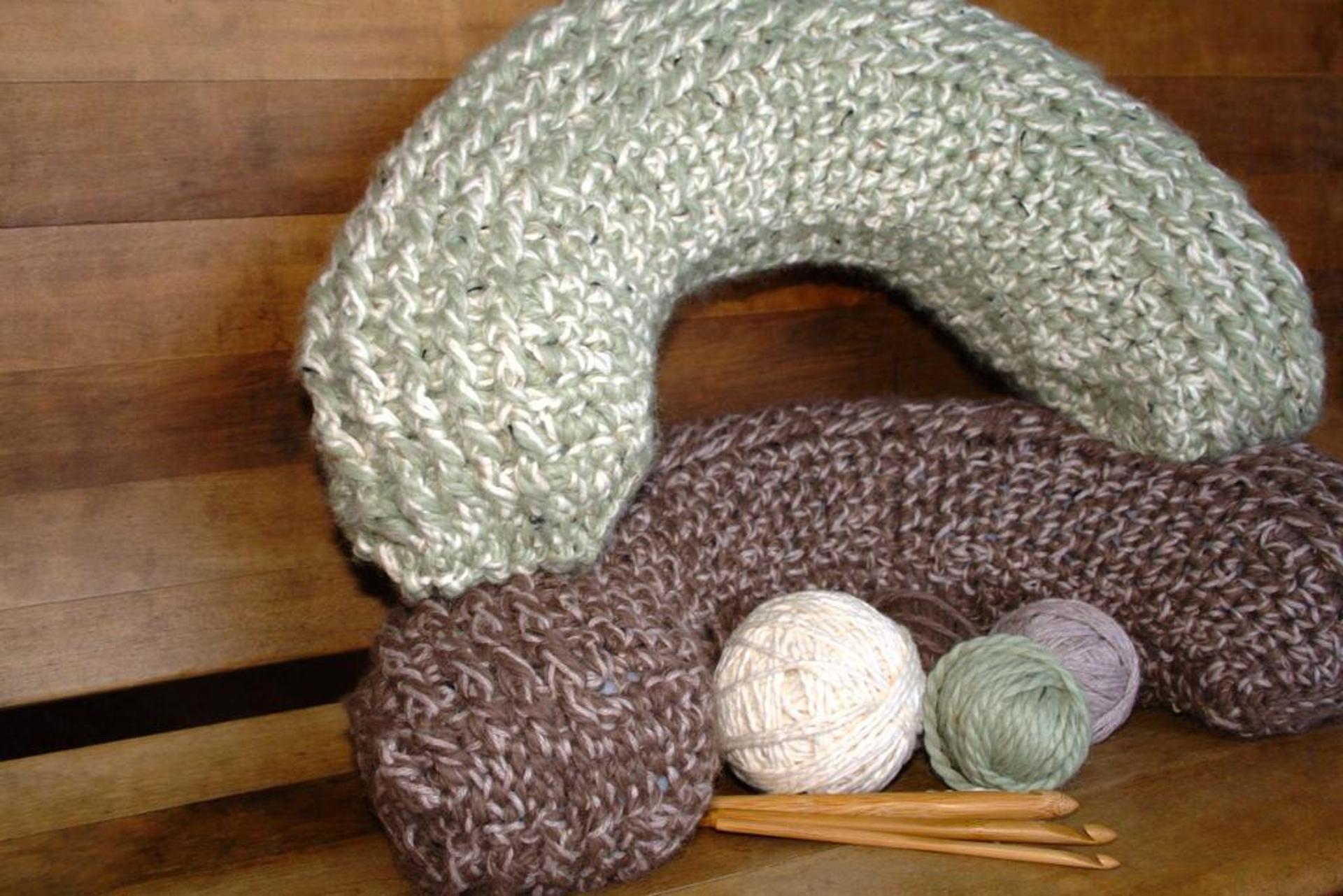 Photo via Craftsy member RLS Crochet
8. Rolling Hills Neck Pillow
Need a pillow for next support? This small crochet pillow is a good choice. If you want to try something a little more fun, this designer also has neck pillow patterns shaped like a cat, a squirrel and a fox.