I always start thinking about crochet brooches in the fall — they're so easy to attach to your favorite jacket! And, because they're both easy and useful, they also make great holiday gifts.
Ready to crochet a project that's quick, inexpensive, and lots of fun? Grab a hook and some scrap yarn to make one of these crochet brooches!
Photo via Silly Lily
Silly Owl Brooch
The color combinations on this cute owl are endless! Even the tiniest little scraps of yarn will come in handy if you choose to crochet this project. I'm thinking about crocheting a few of them and pinning them side by side on a tote.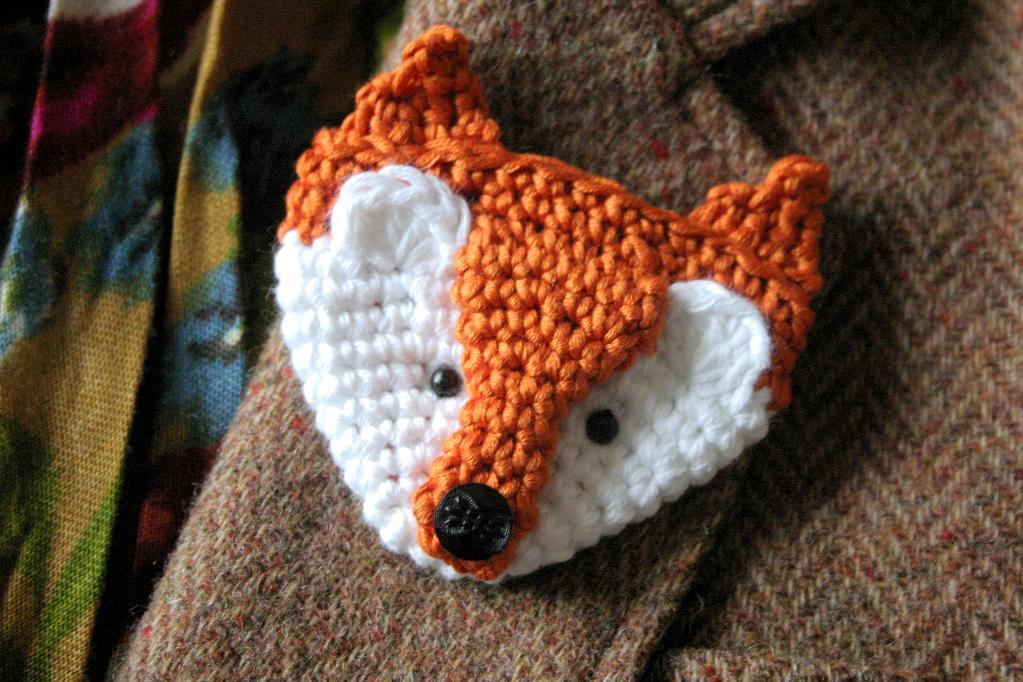 Photo via Little Doolally
Fox Brooch
This one's for all the foxy ladies and dudes. I love how the designer paired the fox with a tweed jacket. So perfect! You could also attach this one to a little one's backpack for an adorable embellishment to celebrate back to school.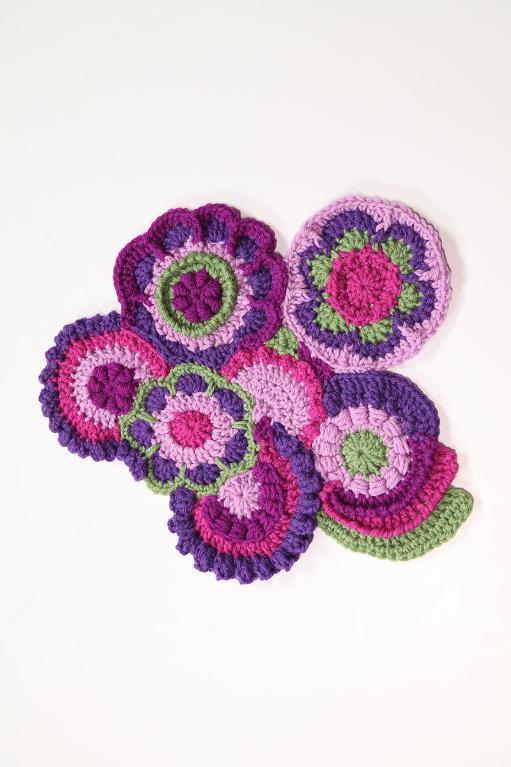 Photo via Myra Wood
Freeform Fabric
Have you ever tried freeform crochet? It has the power to become any shape you'd like it, which makes it perfect for accessories like brooches. This freeform crochet fabric was created by Myra Wood in her class Freeform Crochet. Myra will show you how to crochet your own freeform fabric that can be used for nearly anything. Slap a brooch pin on the back of this piece and you'll instantly have a new accessory!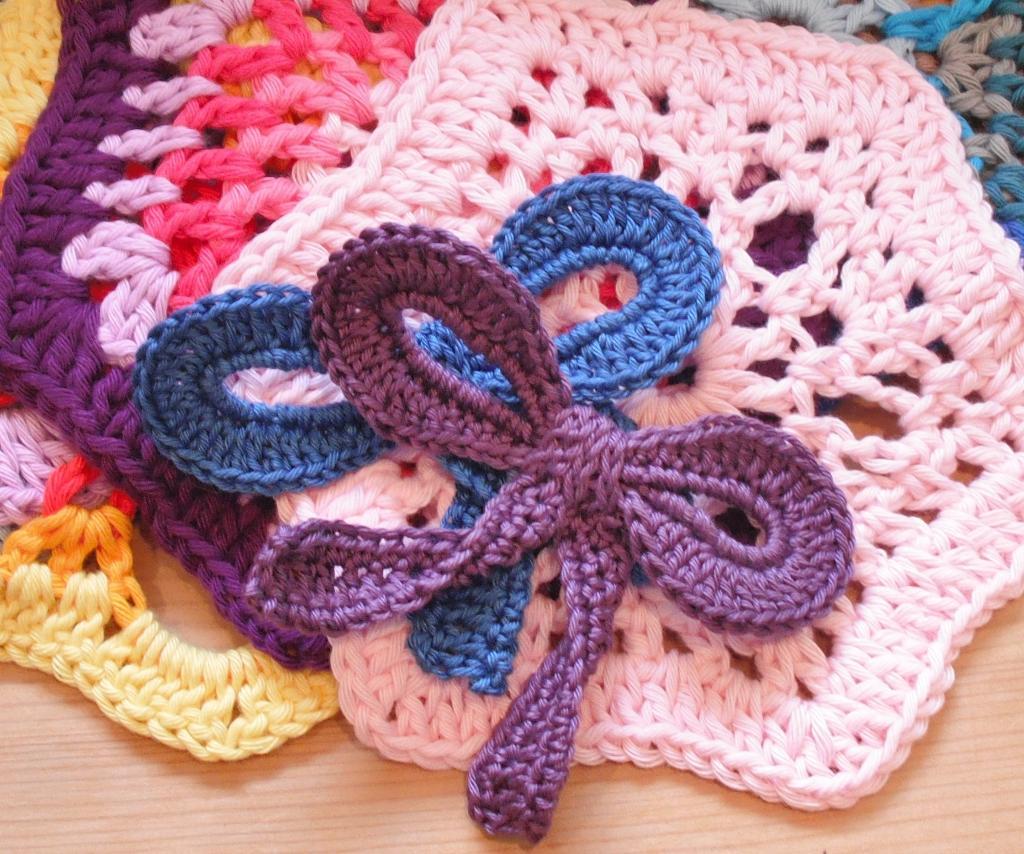 Photo via AgrarianArtisan
Bow Beautiful
Made entirely in one piece, you'll only need to make this bow once to get the hang of the chain stitches that make up the center knot of the bow. If you make one and find that you'd like a bigger or smaller size, just alter the size of the hook and the weight of the yarn.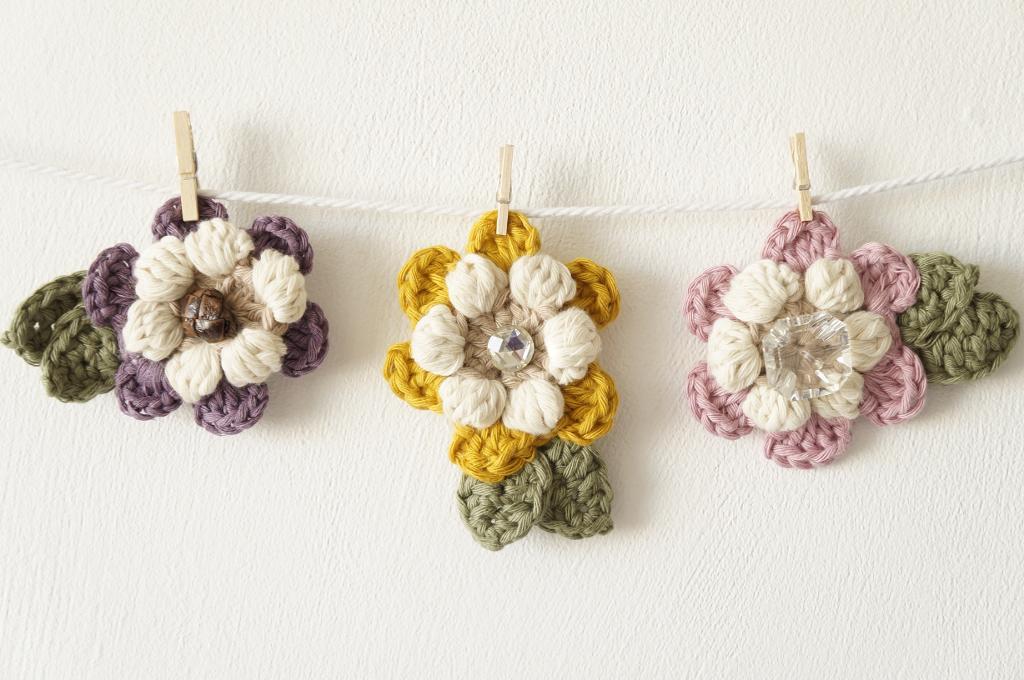 Photo via Little Doolally
Mother's Day Flower Brooch
This brooch was designed for Mother's Day, but I can see Mom donning it any time of year. No need to buy anything special for this brooch; just dig through your stash to find a button or bead that's perfect for the center of the flower.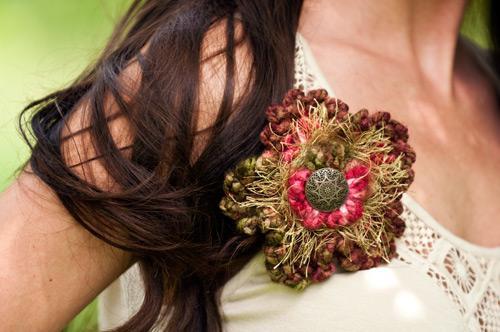 Photo via JackieMoon
Ruffle Flower Pin
I'm not a huge fan of fur yarns, but this flower pin made me change my mind. Use just a bit of fur trim yarn to give this flower a little texture. This brooch can also double as a hair embellishment if you apply the right backing.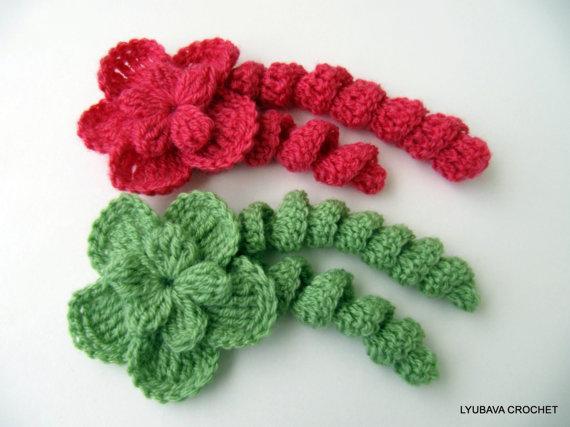 Photo via Lyubava Crochet
Flower with Curls
The curls on these flowers remind me of streamers. I bet they'd look great hanging from a tote or even pinned to fasten a shawl. I might even be tempted to add one more little curl to the bottom!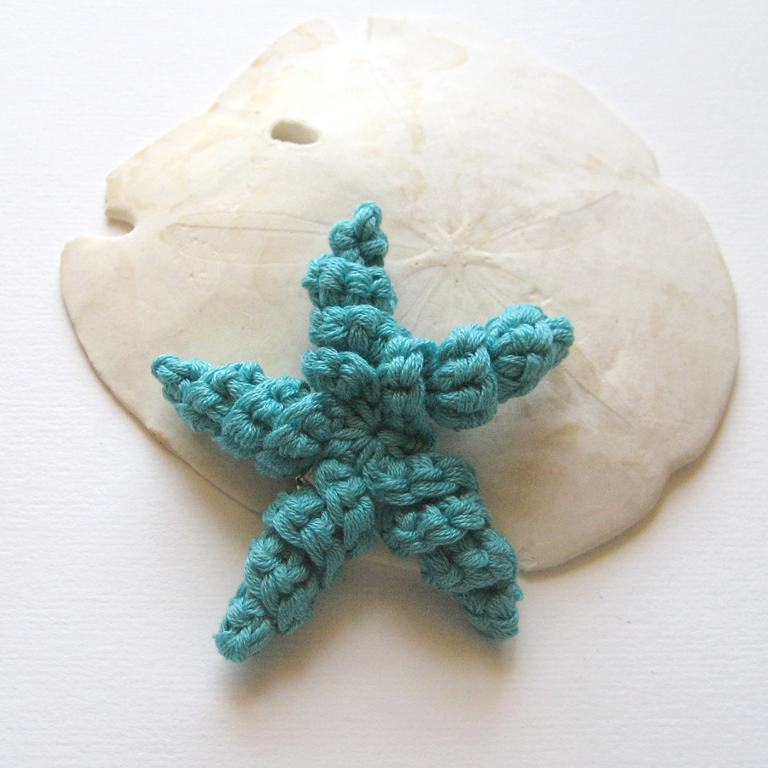 Photo via KnittingGuru
Starfish Brooch
Ocean lovers can crochet this starfish and think about the beach all year round. There are three different starfish patterns included, so don't stop yourself at a brooch. You can also crochet a ring, earrings, or any other embellishment you can think of.
Jackets, totes, backpacks — where do you pin your favorite brooches?