It's that time of year when scarves becomes less a fashion choice and more a daily necessity, especially for those of us in the northern hemisphere. It's time to wrap up in our coziest neck warmers before we face the chill wind outside the front door.
While the long rectangle is a grand tradition in knitting patterns that works perfectly well, it can be fun to vary things up a bit. Shaping can hold your interest while knitting and after you're done.
Here are ten creative scarf designs that play with shape!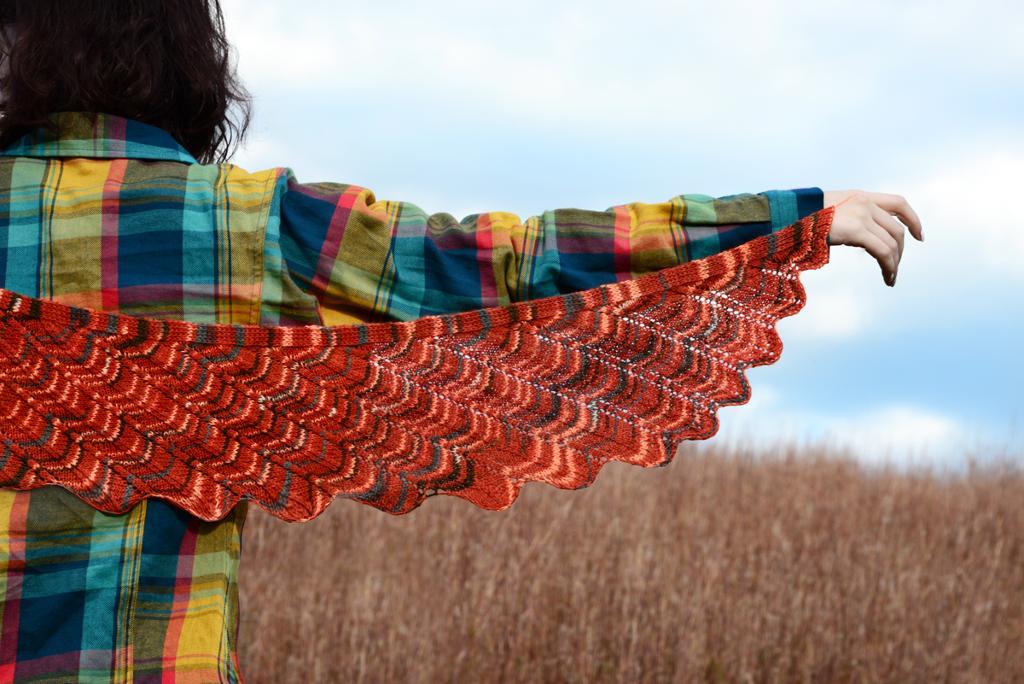 Photo via Bluprint member XandY
A series of feathery diagonals makes for a gorgeous scarf that is graceful and stylish. The gentle curve wraps around the neck beautifully, and, as the designer notes, the pattern "can be scaled to fit any gauge and yarn weight." This is a great pattern for those beautiful but hard-to-use variegated skeins we all have lurking in our stashes. Lorna's Laces Solemate would be a lovely choice!
Get the Feather Flame pattern here.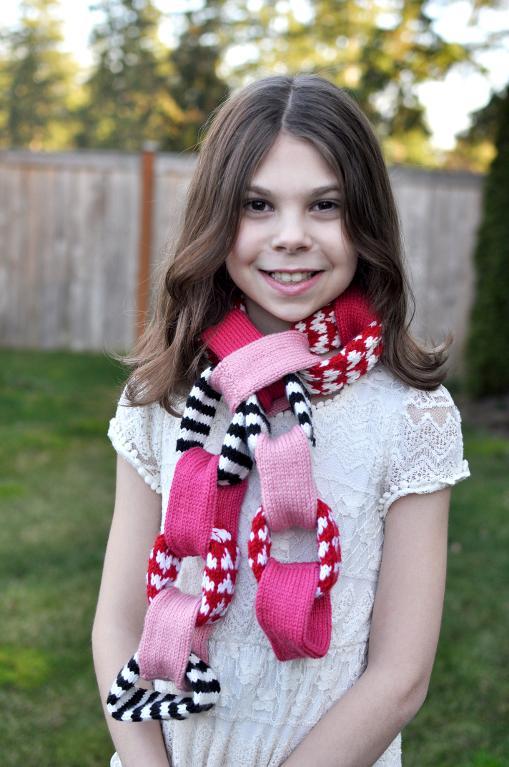 Photo via Bluprint member nonapearl
Clever and adorable, this scarf links knitted loops into a long chain. Stranded colorwork on the chain links adds to the lighthearted feel. This looks like a great pattern for using up scraps left over from other projects!
Get the All My Heart Chain Scarf pattern here.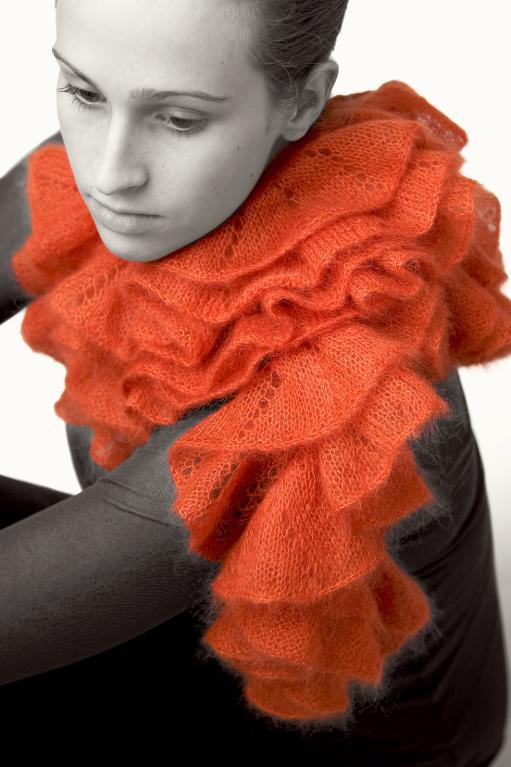 Photo via Bluprint member Mac N Me
This opulent ruffle scarf is light as air in Rowan Kidsilk Haze. The ruffle design and the fluffy mohair of the yarn combine to trap air in pockets, making for a scarf that's as warm as it is light.
Get the Elizabeth Scarf pattern here.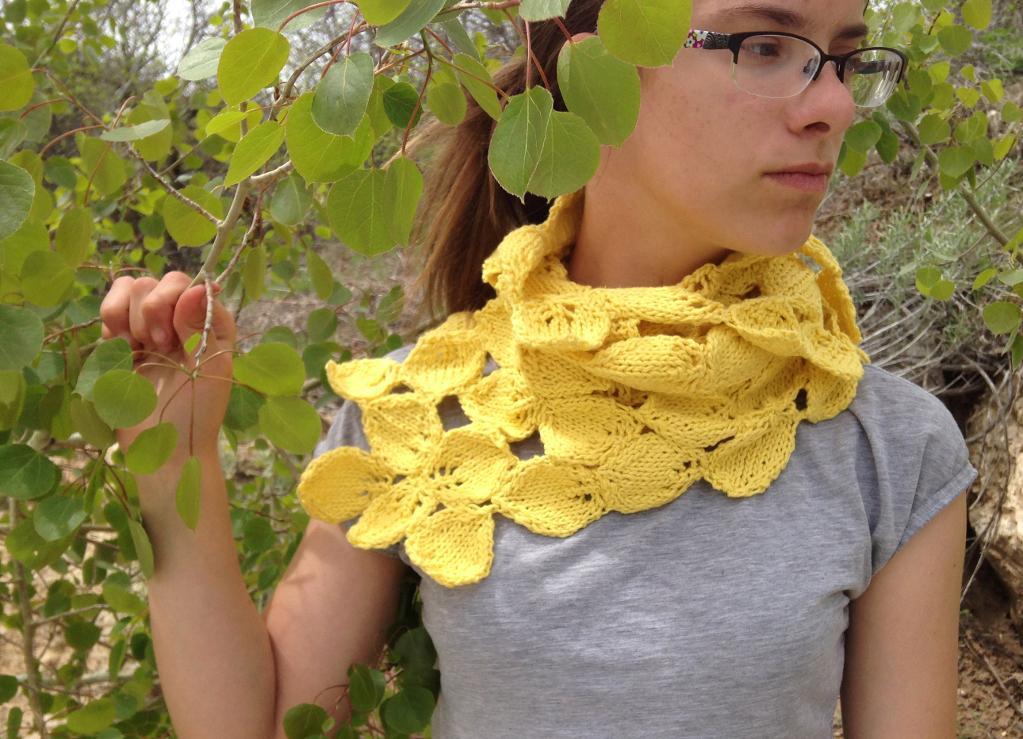 Photo via Bluprint member vcatherall
Inspired by the beauty of quaking aspen leaves on the forest floor, Pando gathers together the gorgeous disarray into a lovely, wearable wrap. The sample is knit in linen, but you could knit it in wool or alpaca for colder weather wear.
Get the Pando Scarf pattern here.
Photo via Bluprint member cosmicpluto
Just two skeins of Malabrigo Merino Worsted make this soft, warm scarf with clever shaping built in. Short rows curve the scarf gently, creating soft points at either end. Not too frilly, but not plain either, you could live in this scarf.
Get the Just Enough Ruffles pattern here.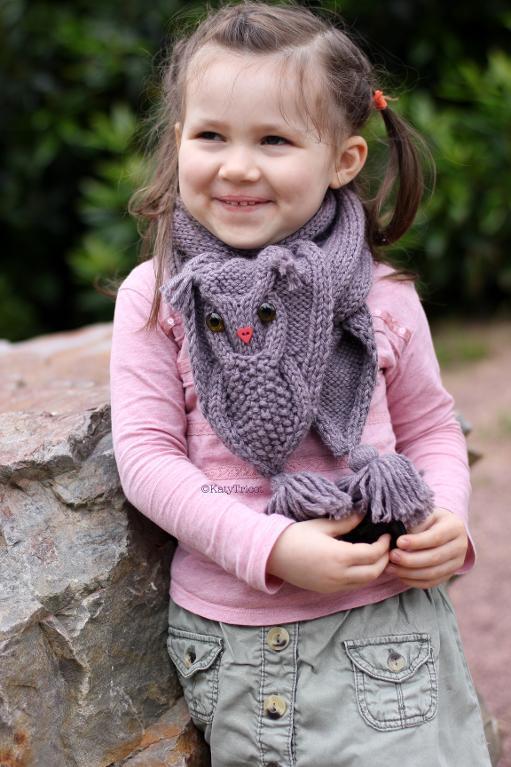 Photo via Bluprint member KatyTricot
Knit in bulky weight yarn, this scarf is shaped around a loveable cable and textured owl! A sweet scarf for your wee one, and the bulky yarn means it'll knit up fast. Tassles at the ends add another fun note.
Get the Owl Ways pattern here.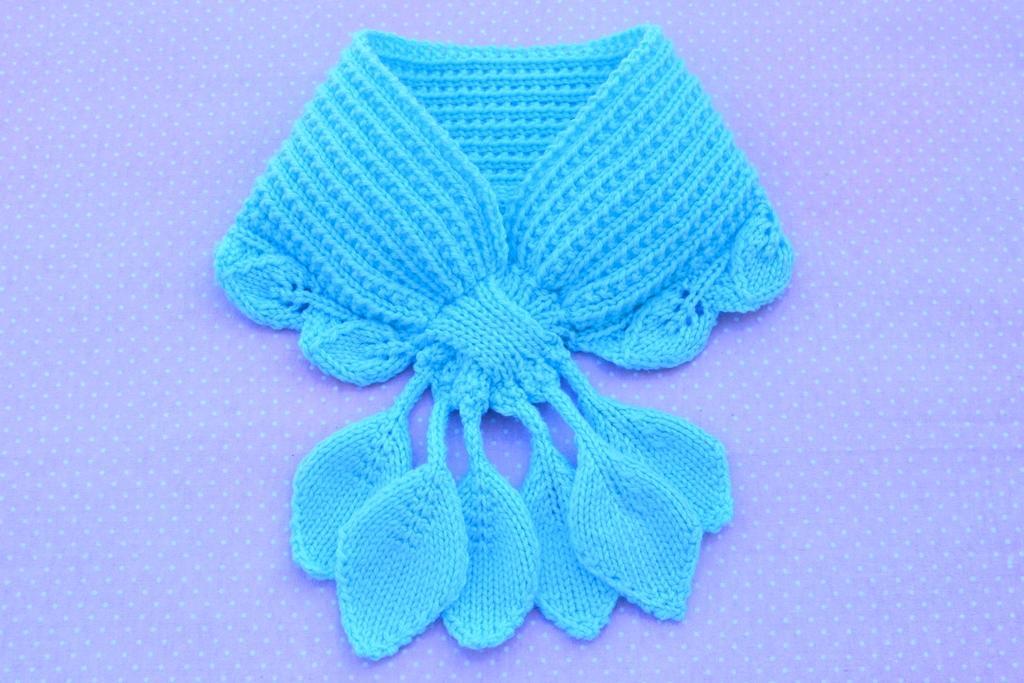 Photo via Bluprint member whiteflowerneedle
Leaves adorn the sides of this short scarf and hang from its ends. Requiring less than 200 yards of worsted weight yarn to knit, and textured with a simple broken rib pattern, this one skein pattern won't allow you to get bored while you're knitting it.
Get the Velvet Scarf pattern here.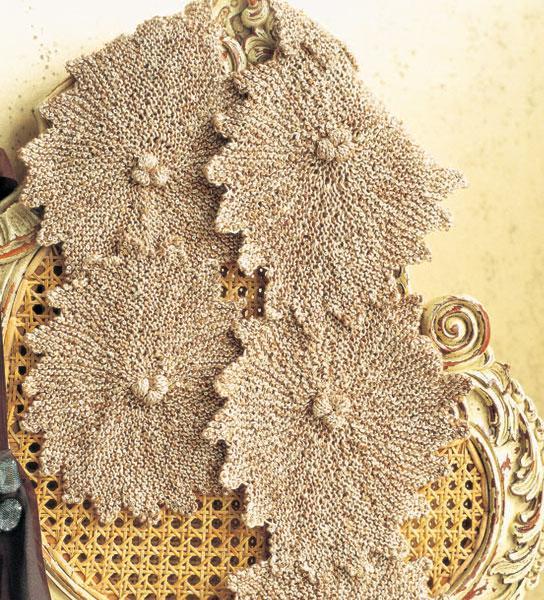 Photo via Bluprint member Vogue Knitting
A repeating motif of short-row shaped sunflowers makes for a unique and lovely scarf. Since the motifs are made individually, you could make them all in one color as shown, or in multiple colors, for a completely different look. I'd love to see this one knit in the trendy new gradient kits that many dyers are selling!
Get the Tuscan Sun Scarf pattern here.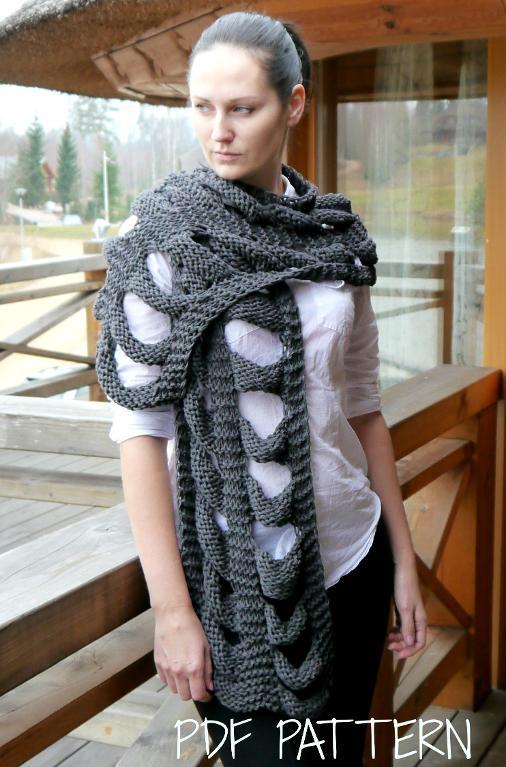 Photo via Bluprint member TheMailoDesign
Most of us don't intuitively think of holes when we're thinking about a cozy winter scarf, but this bulky weight beauty shows that holes can make for a beautiful – and warm – scarf that is equally at home in a fashion spread and a dystopian blockbuster. I love how the larger gauge gives this scarf a structural quality that it wouldn't have at a more delicate scale.
Get the Infinity Holey Scarf pattern here.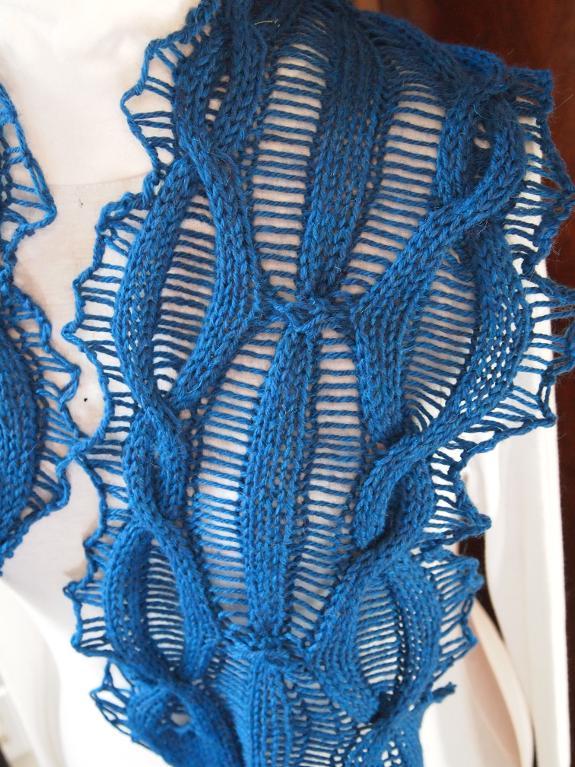 Photo via Bluprint member knitchicgrace
Holes are again the centerpiece of this drop stitch cabled scarf, but here we get to see how different holes look at a smaller scale. More lacy and delicate, the cables seem to float on a wash of mesh.